Here are a couple of pics I was unable to post last night because of dead batteries...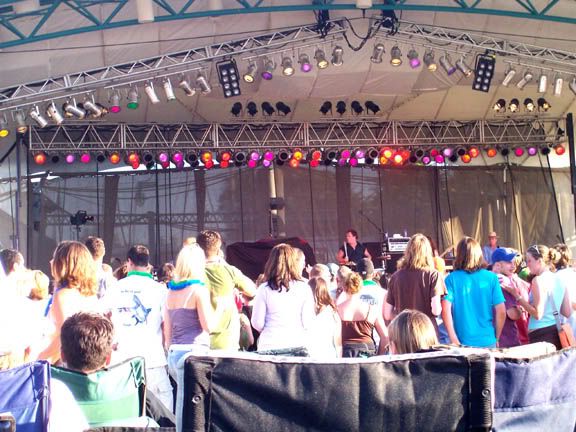 This is Cowboy Mouth. Good show.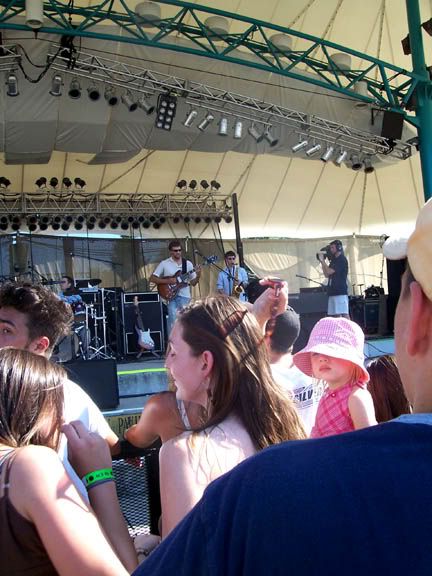 Here is Muskegon's own The Elements...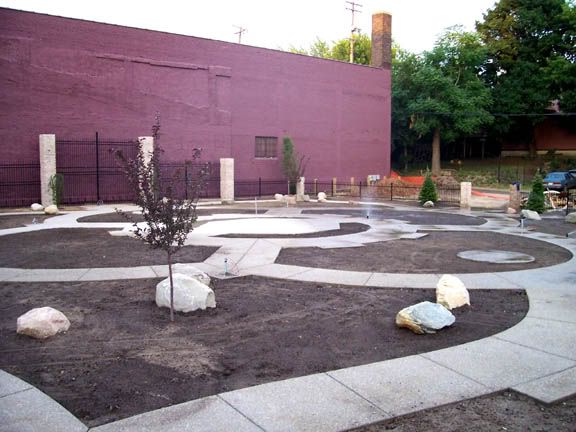 The garden downtown is coming right along. They have rocks and trees now. Amazing.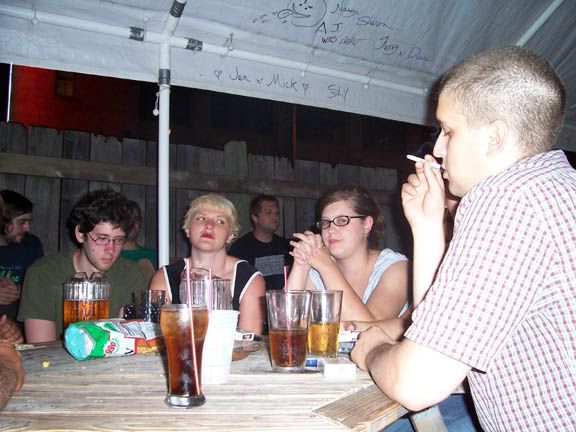 Monday Night Club reclaims Mike's Inn from Summer Celebration.
Pretty good day at work today. The kids were really good. I now have them compete for ranks such as "Line Captain." They did well in all of their classes and activities. I think I could handle having kids of my own after teaching this class. If I can manage 20 kids, how bad can one or two be? Anyway, that is way far away in the distant future. No babies tonight...
Monday Night Club reclaimed their territory at Mike's Inn from the bikers. I got there way too early and drank way too late. Right now, I should be in bed. In fact that is where I am going now. I hope the kids don't mind if I am hungover tomorrow...