Hey all, as my new icon has indicated, it is the 5th Annual Cinco De Moustache! But, first things first.
Alice got food poisoning, so she didn't have her BBQ. Hope you feel better darling.
Went to GH as well. That town has more Backstreet Boy looking guys and crazed made up girls than most places. Are they trying to look beautiful or hide their insecurity? Anyway, got some shots of the beach and all.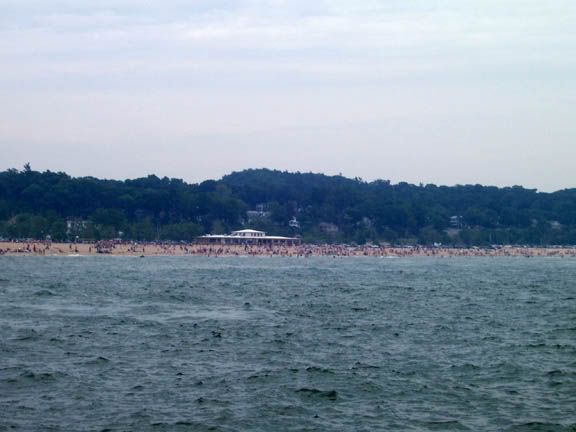 The BBQ at Andrea's kind of happened. People showed up, but the BBQ did not. Too much rain and too little cooked meat.
Stopped by the Lakeshore Tavern and saw about everyone I know. God, some of them I haven't seen in six years. Good times fo' sure.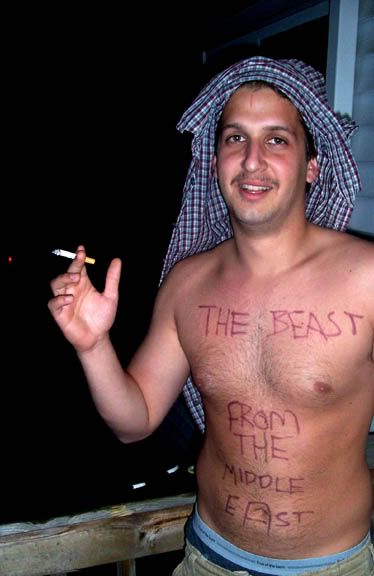 Went back to Andrea's and since it was after midnight, we had to shave the beards off for Cinco De Moustache. It's a nice ritual of carving beautiful beards and drawing on each other with Sharpie markers.
On a similar note, I've been getting a lot of compliments on my beard from the ladies lately. Makes me wish I kept it somewhat. One thing I love about Muskegon women is they love beards. I love that because I really hate shaving.
Tomorrow should be a good time. It starts off with baseball at 10am at MCGRAFT PARK! Notice my emphasis on MCGRAFT PARK because it was scheduled to be played at Del-Mar Park in Roosevelt Park, but the venue was changed. That will be followed up with Volleyball at the beach. Then there is Mike's Inn. I think there are some other things as well. So, it should be a wonderful Cinco De Moustache.