What a rough day yesterday. I really have to work a few things through and figure out what the hell is going on.
Although, I got some positive news on that job I applied for. Crossing my fingers that it will allow me to bail out of my current situation.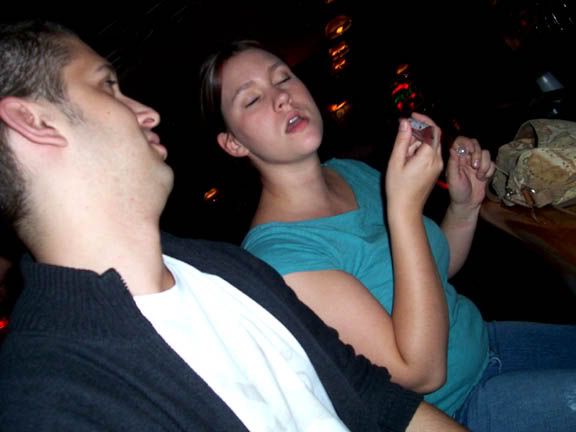 Hasan and Amanda sharing what appears to be a packet of salsa. By the look on Amanda's face, that salsa must be hawt...
Hung out with quite a few people last night. Some I expected, some I didn't, some who drove me. These three are the ones that kept me up real late last night so I could watch the waitress spill a whole glass of Coke on Adrian. I don't think Tania had her camera and Meghan just laughed...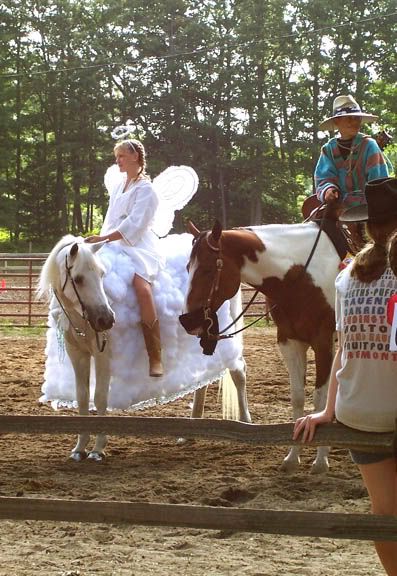 Brought my 20-some kids from work to the county fair today. They hated it. It smelled like a farm and it "was boring." The picture above is from a horse show that seemed to be from a David Lynch movie. It was a decent time. When we got back to school, I was in charge of playing hot potato. My favorite game was the one that had probably 75-100 kids involved. Too many damn kids...
Tonight, we should have a pretty good time. I'm not sure what we are really going to do, but I think it should end up very good...