HAPPY HALLOWEEN!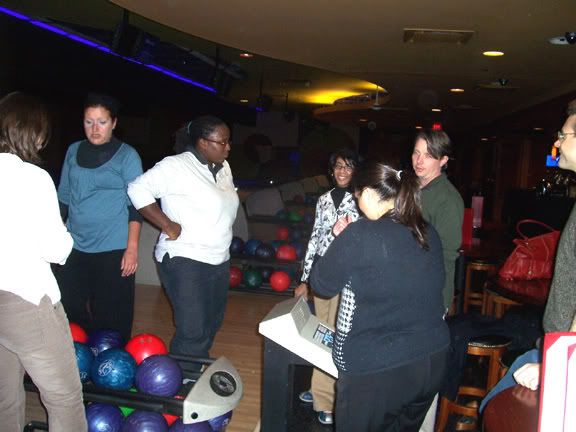 My department at work celebrating another good season at 10Pin bowling alley. Thanks to Nick Nummerdor for letting us squat at his work!
Julia showing us how it's done!
Box Office Frank and Julia.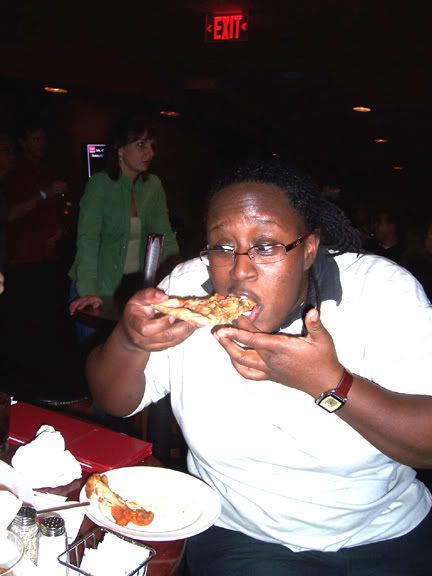 Charniece. Now, before everyone gets on my case and says "Mike, why do you take such terrible pictures." Let me retort with saying " 1) she posed for this and 2) I capture 'moments in time.' Deal with it." But, we all looked like this eatting that really good pizza...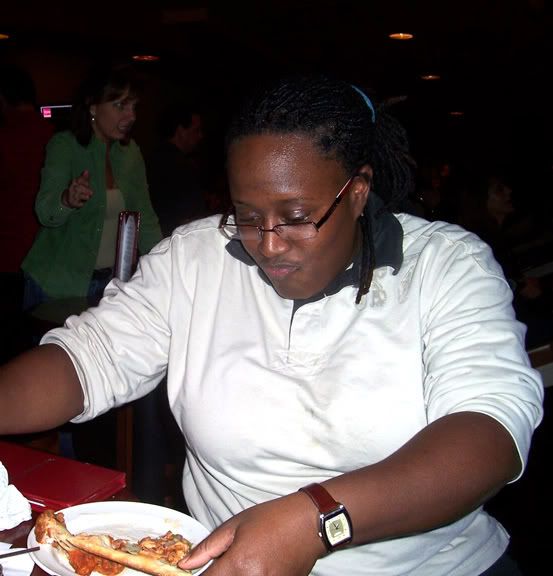 The "moment in time" before she posed...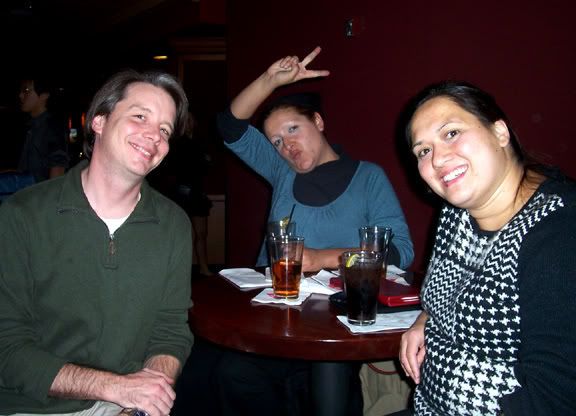 Jason, Liz, and Jen at 10Pin
Nick, Cliff, Nate, and Megan at BBQ!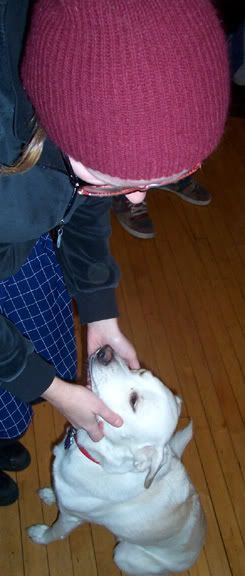 Angela and Gracie looking deep into each other's eyes...
AIAChicago's Designight event at Navy Pier giving out awards and premiering their new magazine
Chicago Architect,
which is my first national publication. And, it's a "magazine,"
not a "zine."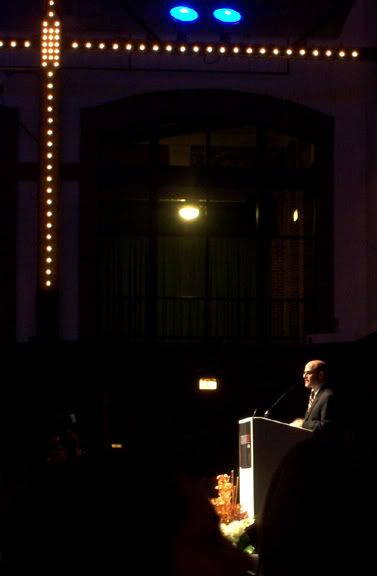 Peter Sagal of
Wait Wait Don't Tell Me
on National Public Radio (NPR) hosting Designight 2007. He was a good host and I want him to narrate my daily life.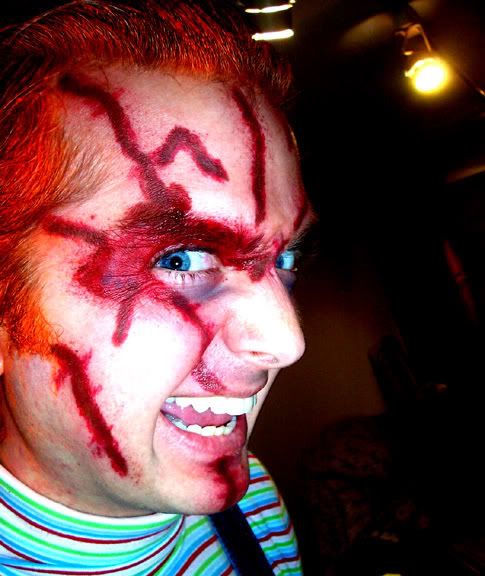 Me as Chucky from the Child's Play Trilogy and the follow ups of
Bride of Chucky
and
Seed of Chucky.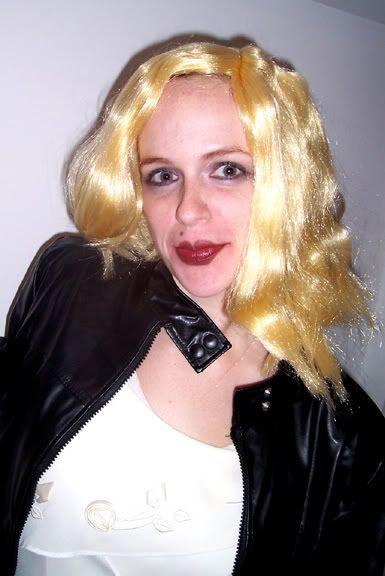 Here is the the bride of Chucky, Tiffany!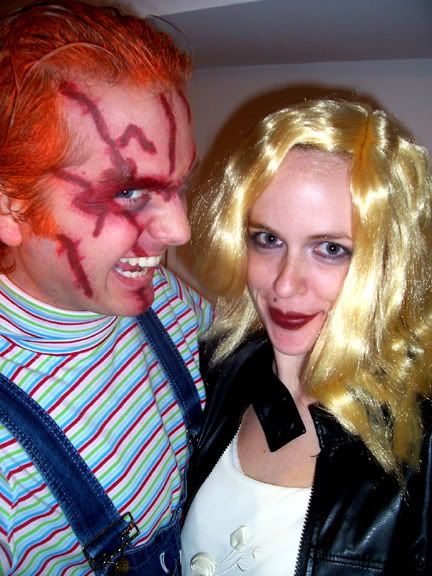 The lovely couple.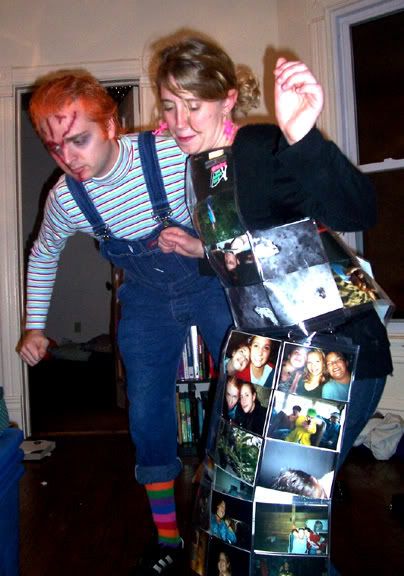 Chucky and a photo album (Frances) dancing at her house!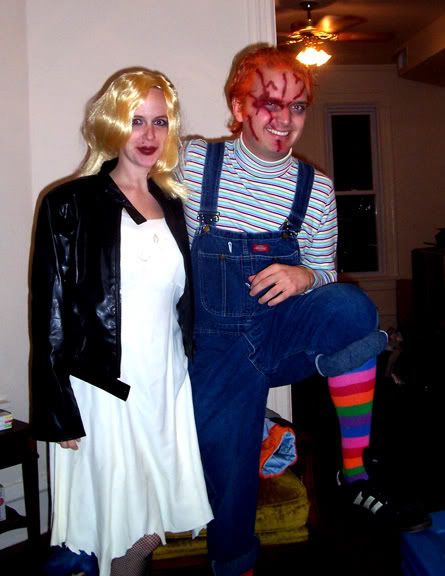 Another one of us!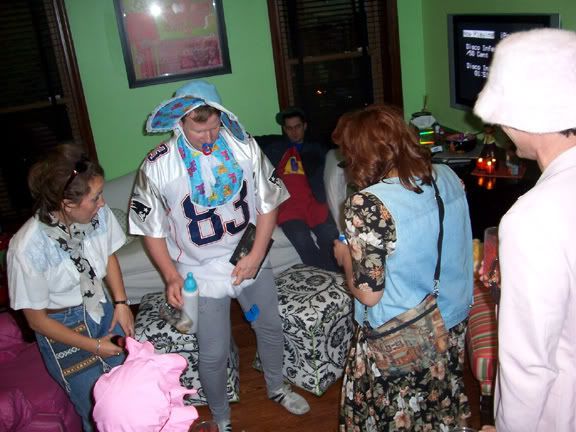 Mary (left) and the red head on the right are
Thelma & Louise
. They even had a cardboard Cadillac! The baby is Tom Brady's bastard child.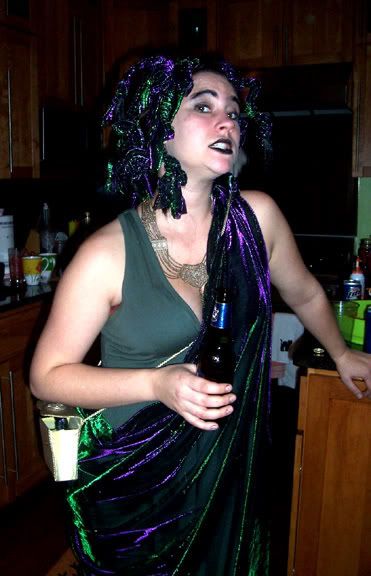 Amanda as the foxy Medusa!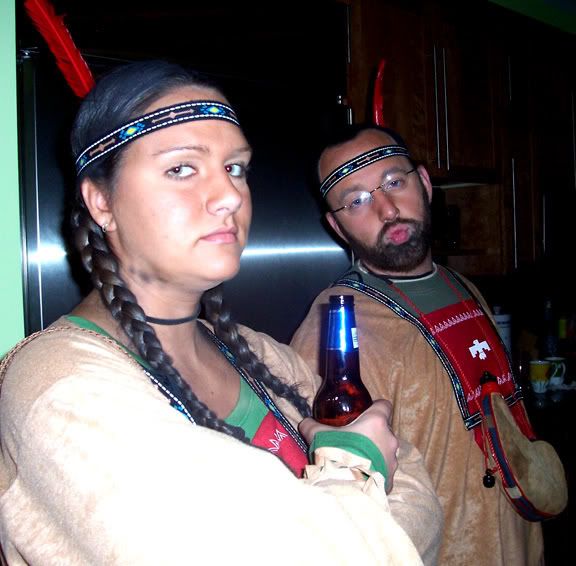 Vickie and Benny McBen Ben as Native Americans. Obviously from a tribe around Milwaukee as they drink Miller Lite...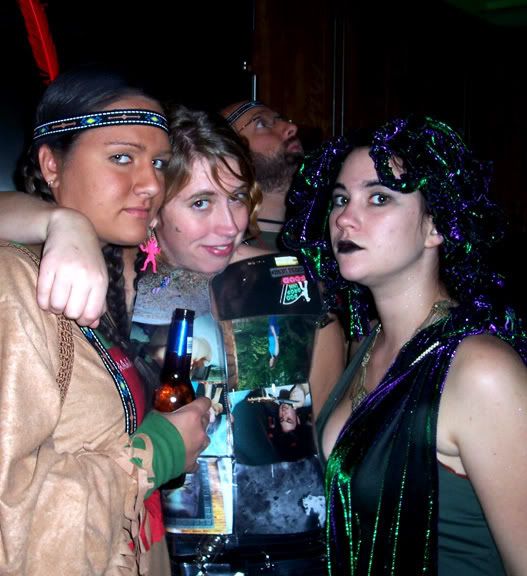 Vickie, Frances, Ben, and Amanda at Mary's party.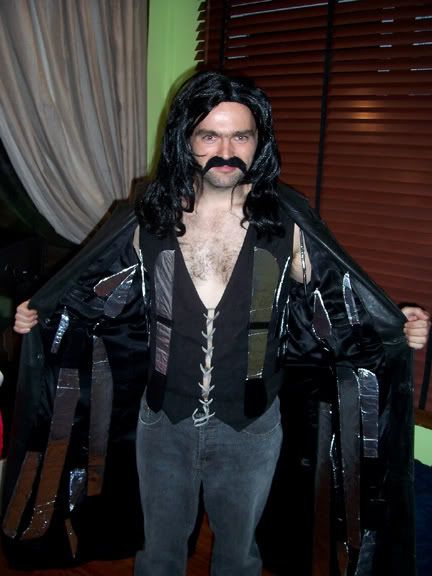 Ronan as MACHETE! If you don't know Machete, you don't know movies. Go rent
Planet Terror
right now from the
Grindhouse
movies (it's the good one of the two) and watch the fake movie trailors. According to Ronan, the fake trailor was so popular that they are making it into a feature film!!!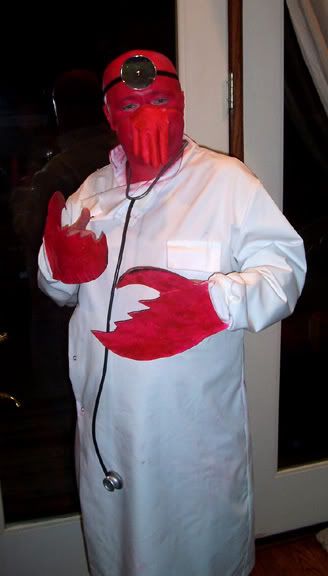 Ronan's brother Cormac as Zoidberg from
Futurama
. And, by far the most popular costume
of the night!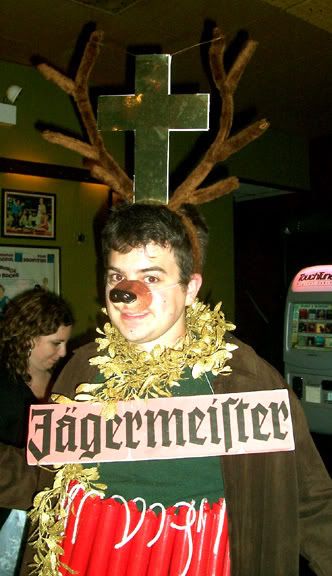 This is a Jagerbomb! GENIUS!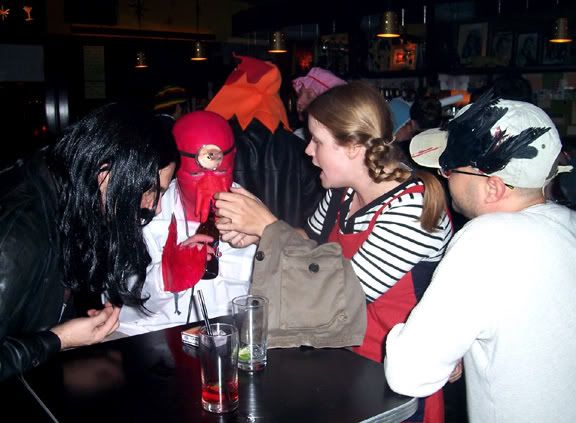 Machete, Zoidberg, Pippy Longstockings, and some guy with birds on his hat at the Holiday Club.
Good times had by all. It was a fun work party! It was a good Halloween! And, I got my prize from Unity Temple. I had an event out there and won a raffle. What did I will. Here it is: a book called
A Guide to Oak Park
, a membership to the Ernest Hemmingway Society, and a tea party at Under the Gingko Tree. I've never had a tea party before...