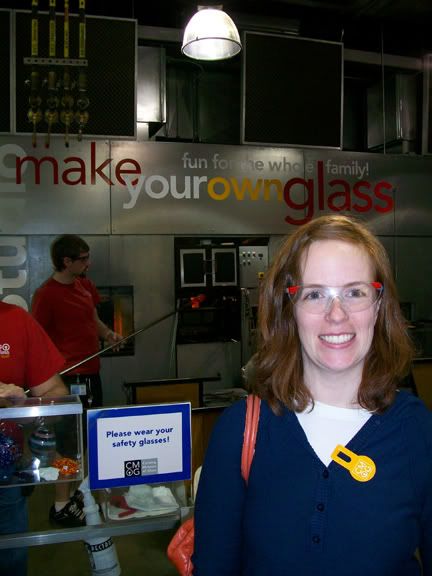 Sarah, Pete, Megan and I went down to the Corning Museum of Glass in Corning, New York.
Here's Megan waiting to make her own glass! But more on that later.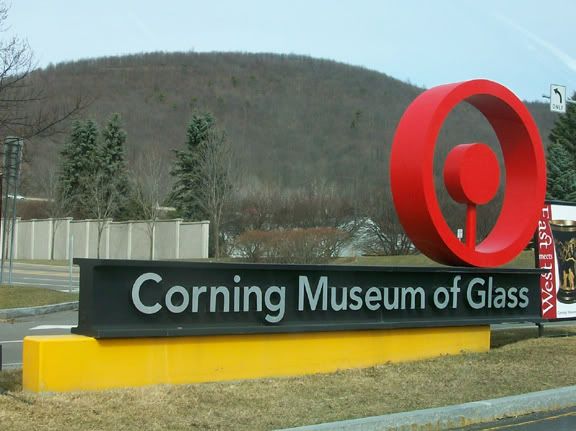 Welcome!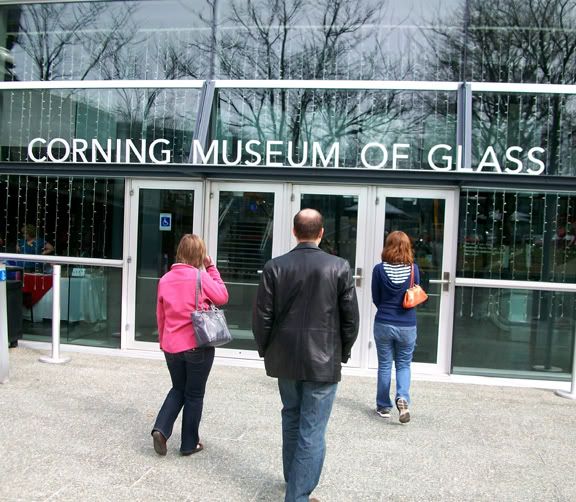 Don't throw stones at museums made of glass...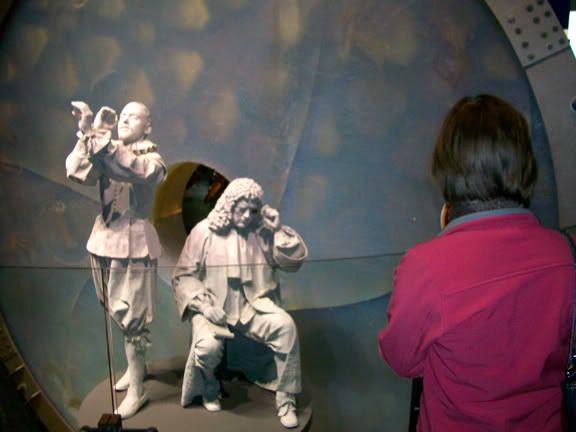 Sarah pondering the creation of the telescope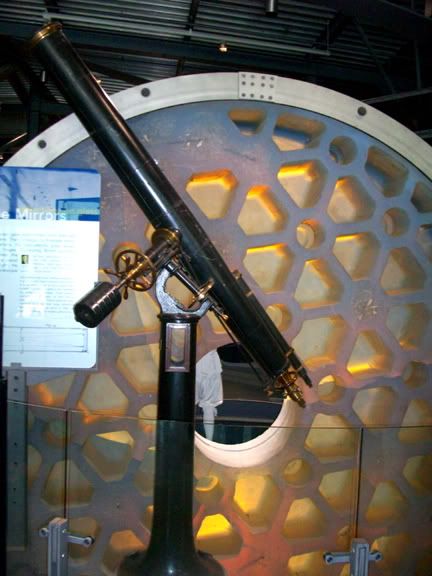 Old telescope with a mirror from a giant telescope
Megan not following the science of glass so well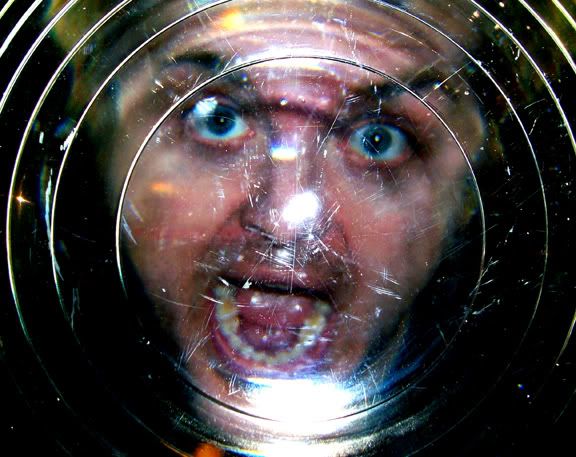 HELP! I'm trapped in glass used for lighthouses!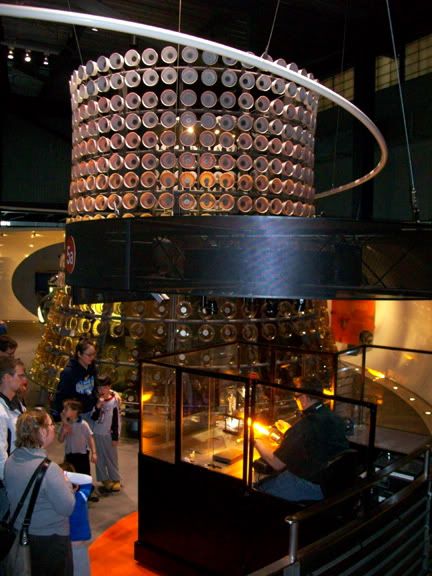 A man blowing a glass ornament in the middle of the museum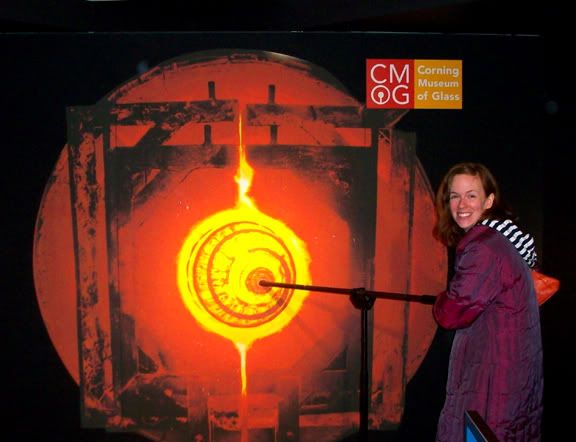 Megan blowing a piece of glass in a giant blast furnace; in a winter coat...
Pete making in through winter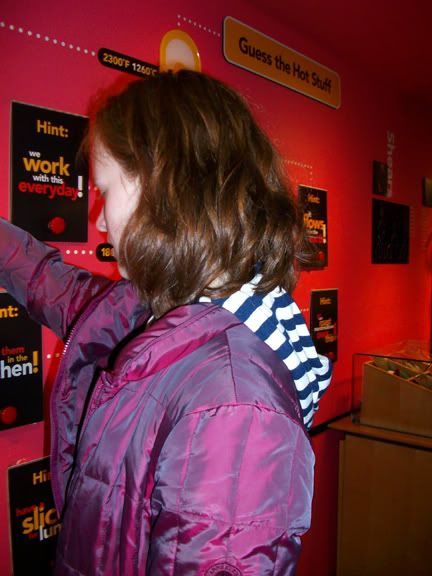 "Guess the hot stuff"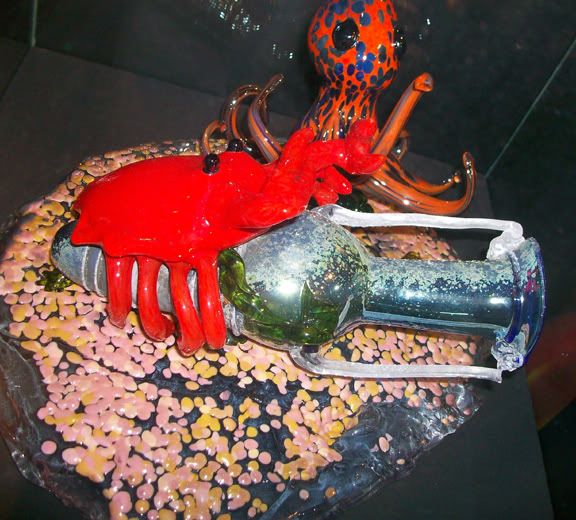 Crabby glass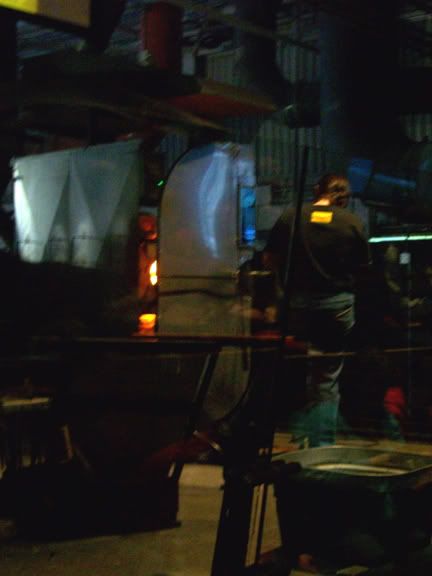 The Hot Glass Show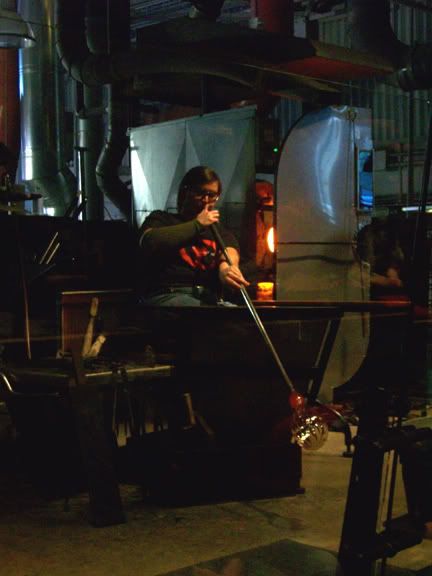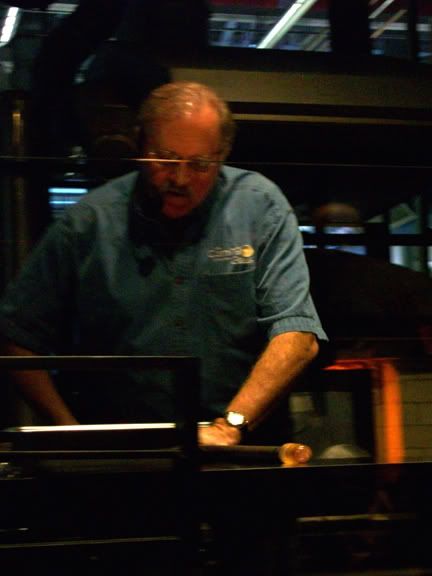 Tower of Corning Glass!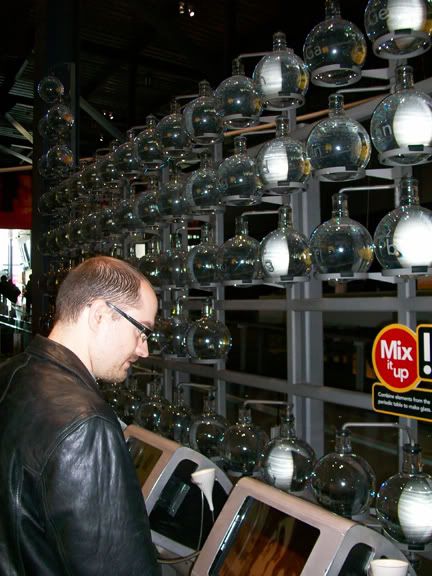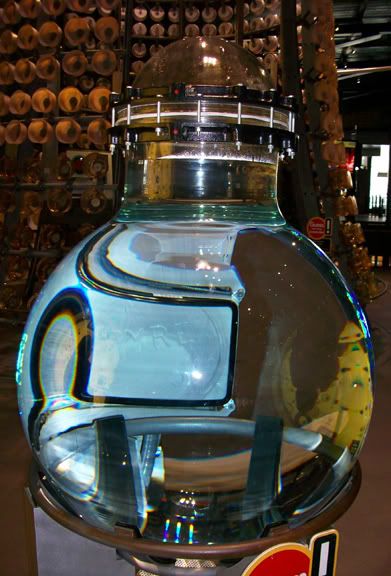 This was something about something
The girls in front of the history of household Pyrex glass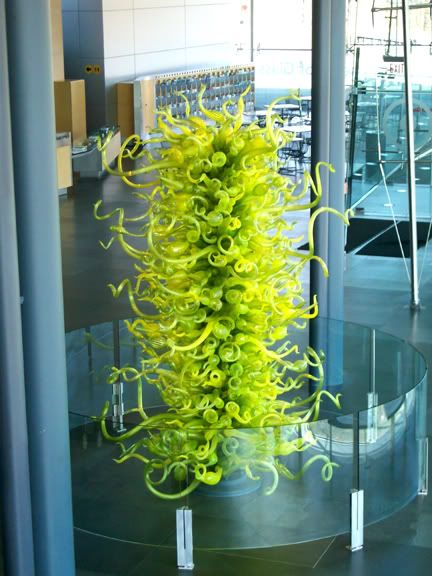 I assume this is a Dale Chihuly sculpture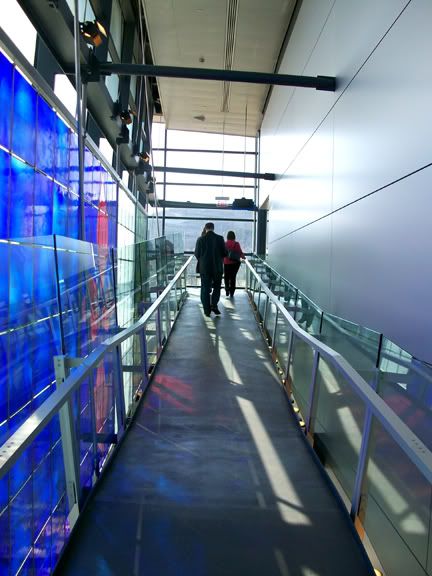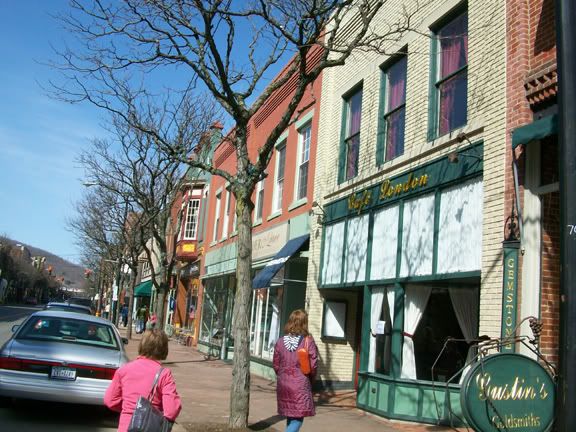 Time to eat. Now, is there a place open on Sundays. I hope so...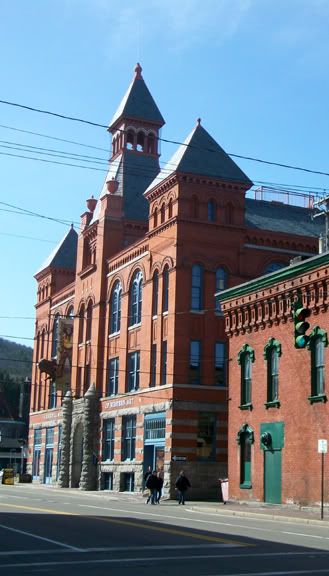 The Museum of Western Art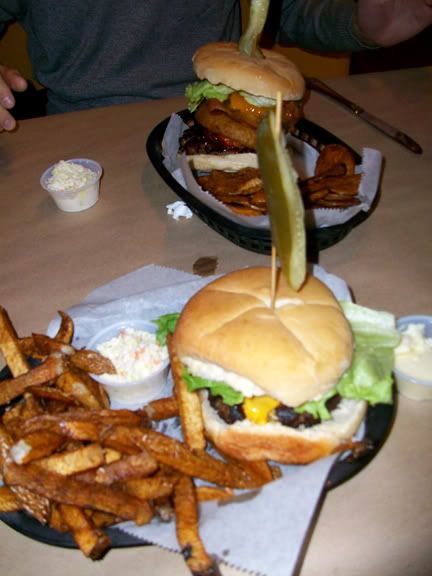 Holmes Plate 54 http://www.holmesplate.com/ Mmmmm! Good food and OPEN ON SUNDAYS! Pete's burger on top came with a barn full of meat.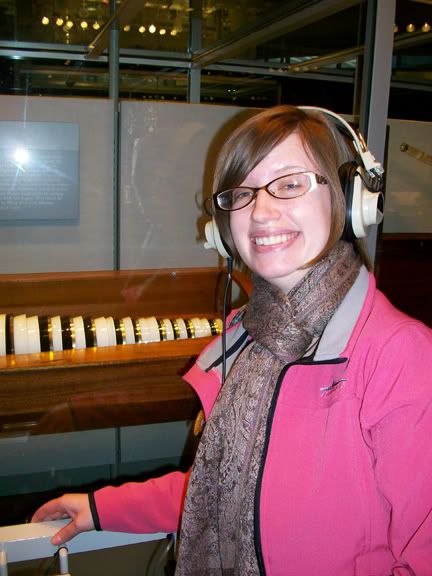 BACK AT THE MUSEUM! Sarah is listening to the worst sounds in the world made of glass!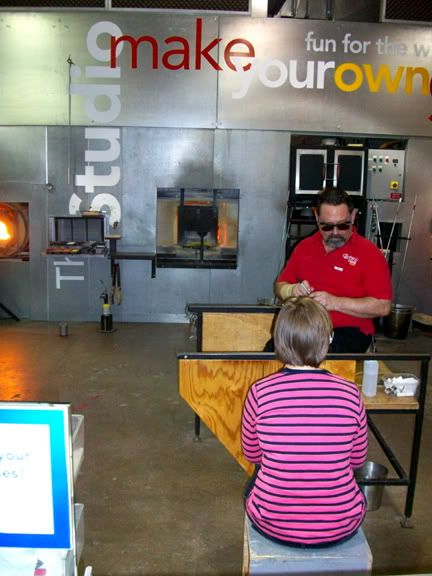 Sarah now blowing glass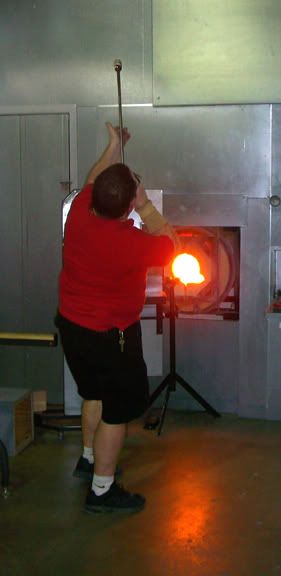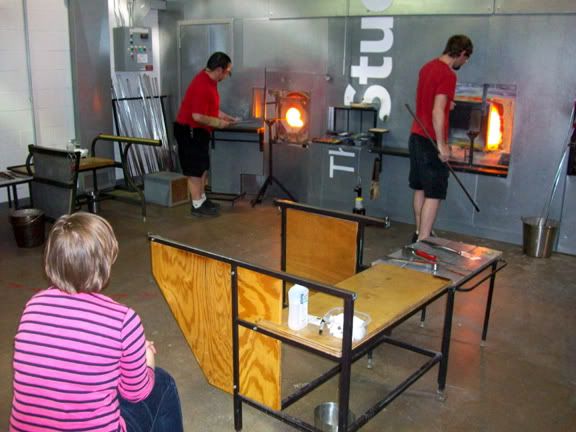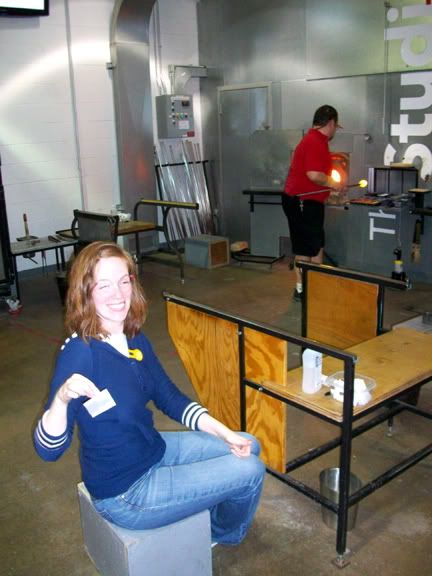 Megan's turn to blow glass!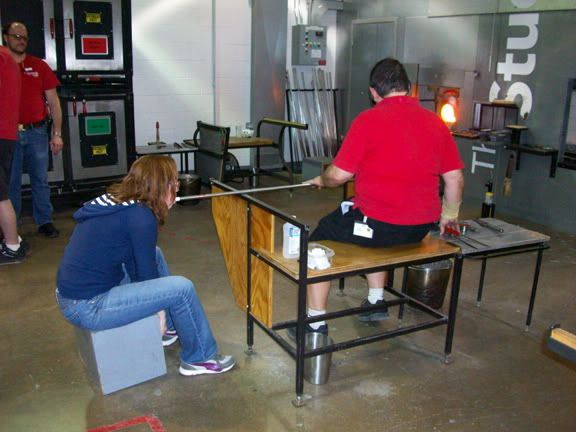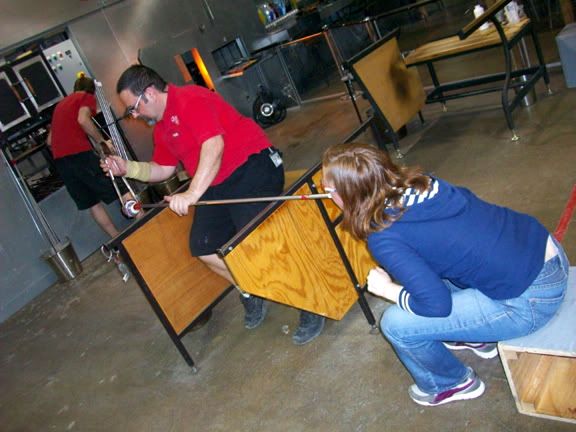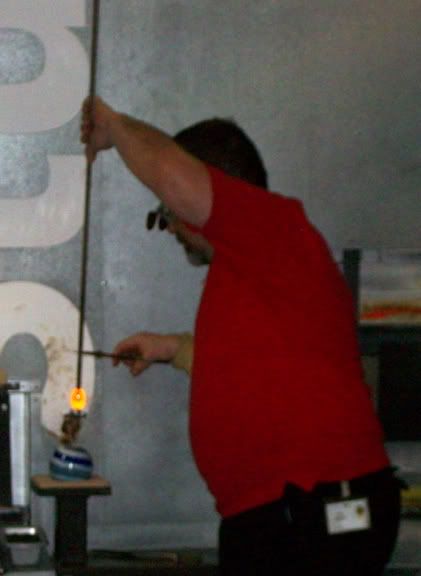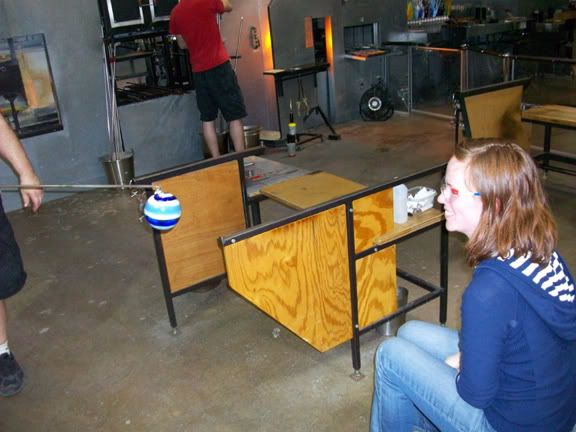 Megan inspecting her ornament and loves it!
We just got the ornament mailed to us today (It had to cool off overnight before we could have it or else it'd break). We're holding it hostage so Pete and Sarah will hang out with us again!
Megan's ornament!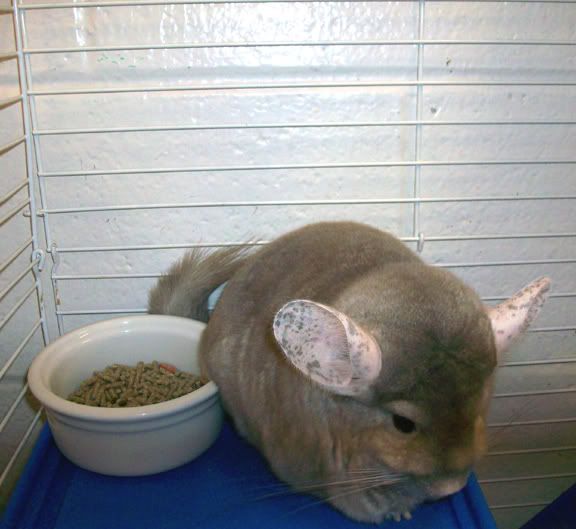 A CHINCHILLA! This is apparently what happens when a hamster, rabbit and squirrel mates. Or, as I told Tachel, "the ugliest cat in the world!"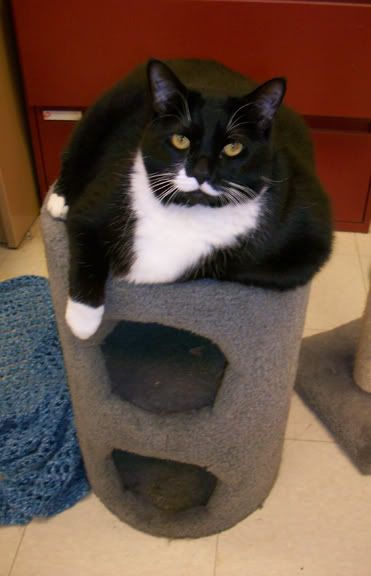 Minnie on top of her cat tower. She use to be 24 lbs, but is down to a slim 16-20 lbs now. She won't climb the tower when anyone is looking, so she must be pretty embarrassed. But, she eats food faster than any other animal I've ever seen...
If you give through United Way, please remember Lollypop Farm and use Designate #1594. For more information, please go to www.Lollypop.org/UnitedWay or turn in this pledge form to your United Way coordinator at work: Pledge Form. Thanks!
Keep my grandma in your thoughts and prayers. She just had surgery and hope she's healing fine.