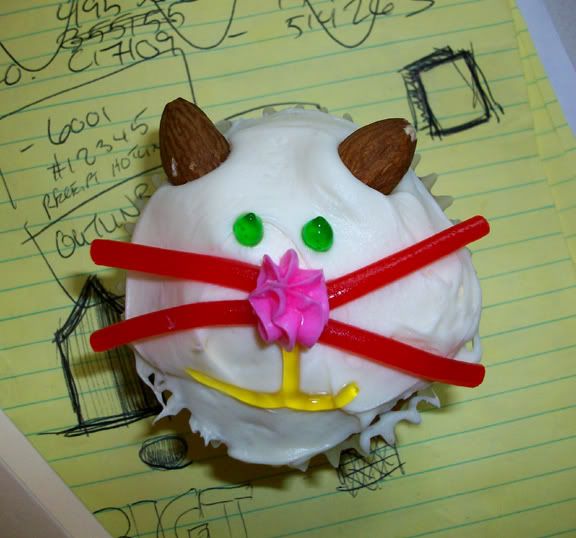 Cubicle Cat Cupcake at work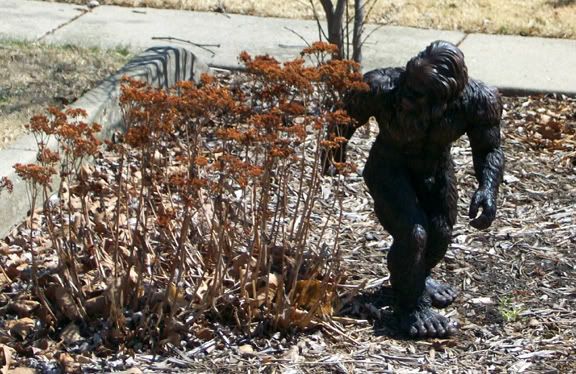 On one of the random 80 degree days between the 30 degree days, I happened to see bigfoot also taking a walk and enjoying the weather.
Megan and I happened to pass by the
Snuggie
Pub Crawl. What's a Snuggie, you may ask? Why, it's a blanket with sleeves of course!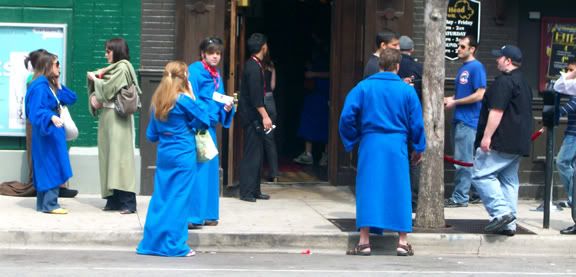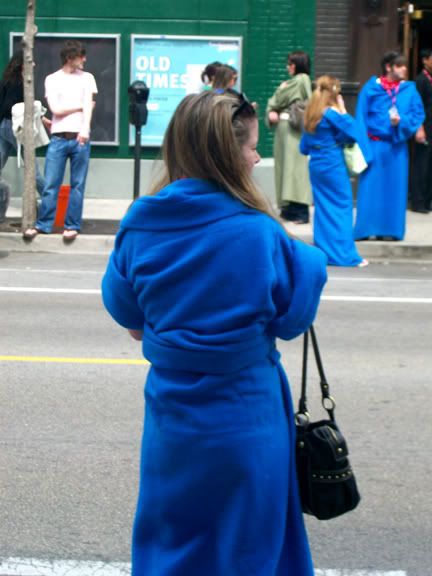 This girl isn't really one of them, but my favorite was the girls who tried to make these things look sexy.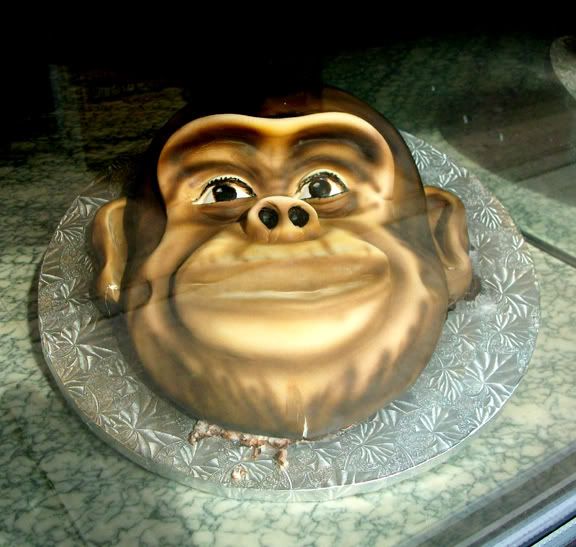 Who wouldn't want a monkey cake from
Dinkle's
Bakery at the Paulina stop on the brown line?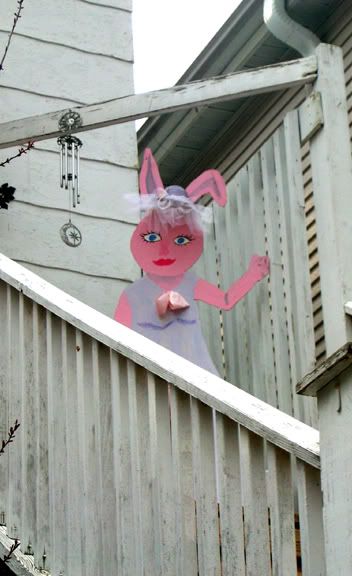 A creepy welcome home!
A ba-zillion kids at one of thousands of Chicago parks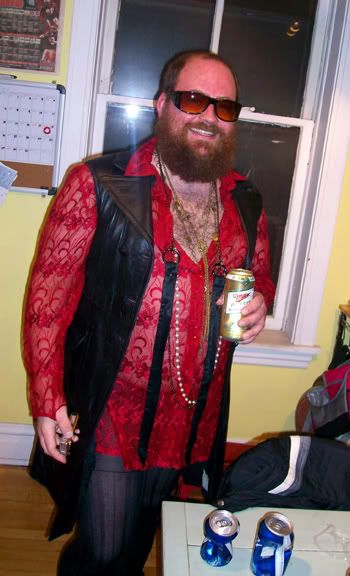 Cliff celebrating at Amanda's (P)Leather and Lace Party
Amanda and I at her party. You can't tell from this picture, but I have a leather vest on underneath and the tightest leather chaps you've ever seen...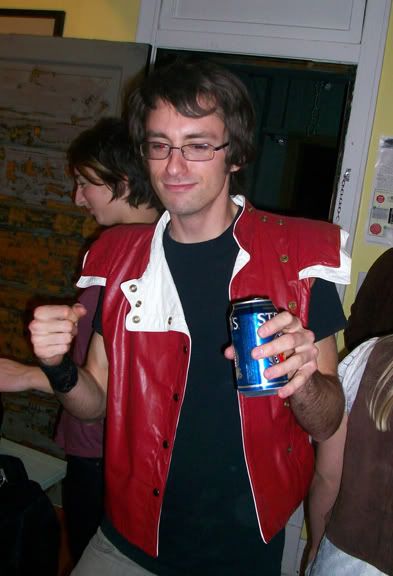 Everyone's favorite Thriller, Nate.
Katie, SME, and Tennessee's birthday cake and plates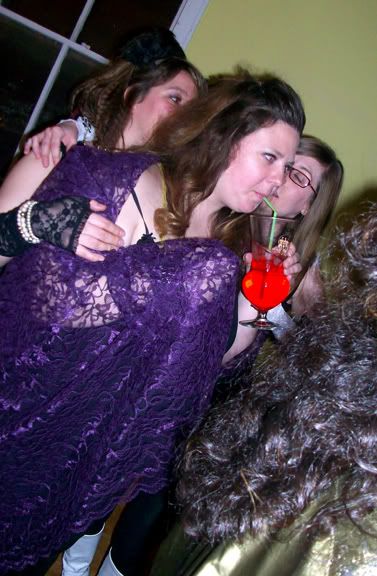 SME as Stevie Nicks. Unfortunately, this is the only photo I have of Rosie. She's the glob of hair and gold to the right. She had awesome gold (legwarmers?).
Everyone's favorite Medieval Mafia Biker.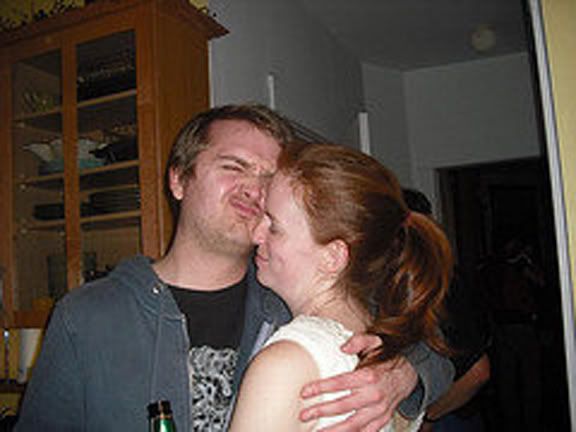 "That picture's ugly." So what? I like it anyway!