Starting out to be a pretty good day. I have my interview with the Feds next Tuesday. Did a little job hunting and got a couple interesting prospects. Ate some Kashi for breakfast. Not bad.
Last night, didn't do too much. Just worked on my paintings and then fell asleep watching Conan. The painting is coming along well though. About another four hours of work and it should be complete. I have one that I finished already. I'd like to get about 20 pieces done and maybe do a show or something. We'll see.
Anyway, here is another picture extravaganza. The pictures date from T-Day until just a day or two ago.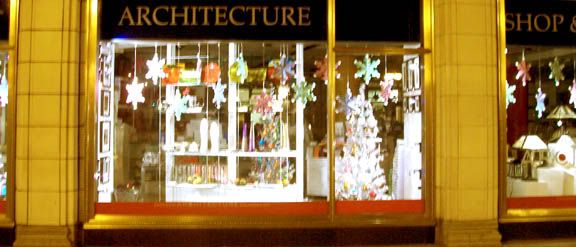 Outside view of where I work in all of it's Christmas glory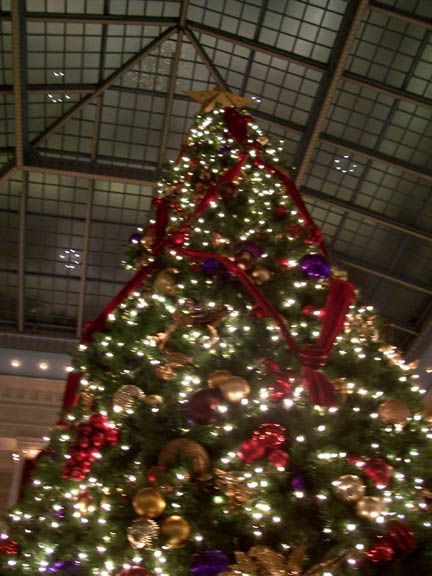 Inside where I work in all of it's Christmas glory.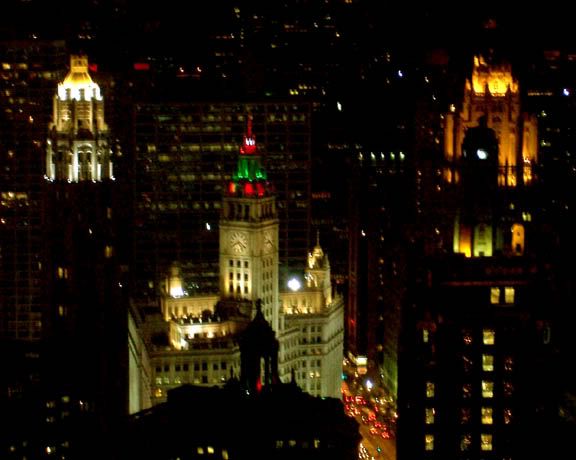 The next dozen or so pictures are from the 57th floor of the Heritage. The Heritage is a new swanky condo right on Millenium Park where my work held a party for "young professionals." This is a view up Michigan Ave with the focus on the Wrigley Building.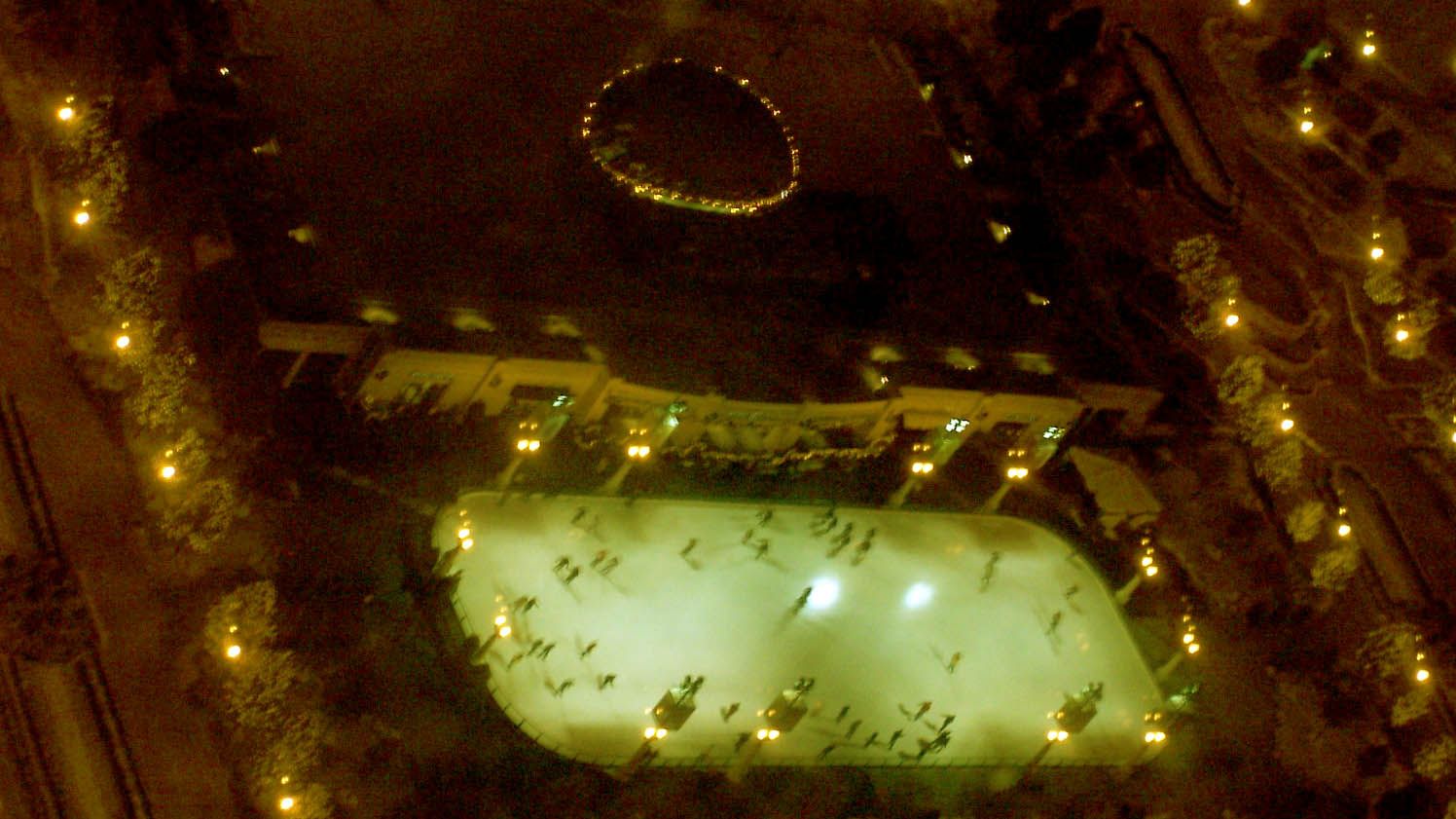 This is the "Bean" and the ice rink in Millenium Park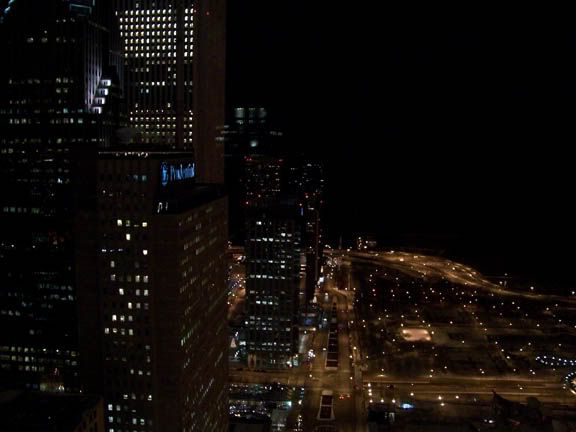 Randolph St. facing Lake Michigan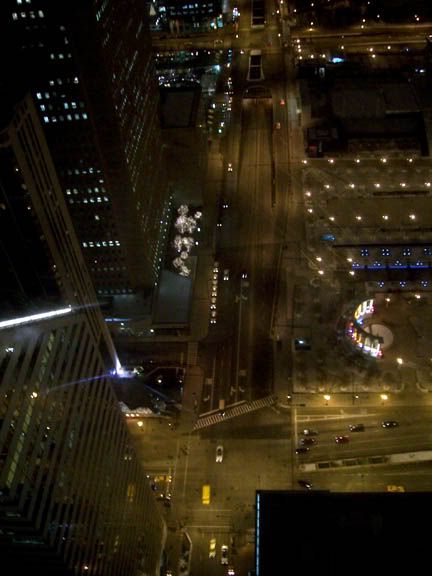 Michigan and Randolph intersection.
Grant Park facing Lake Michigan.
Prudential and AON buildings.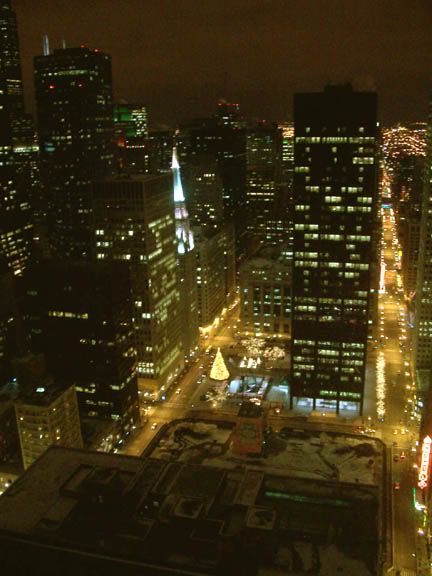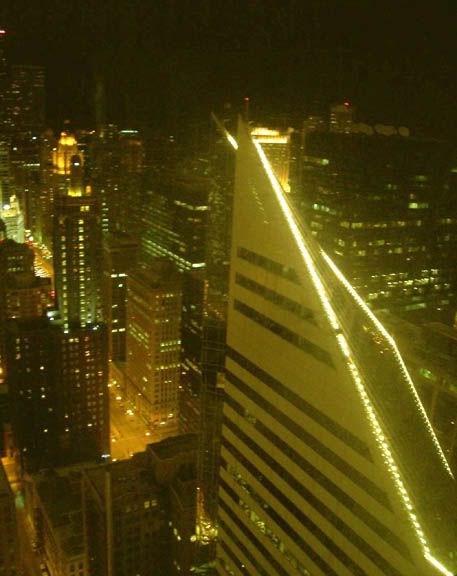 The Smurfit/Stone Building. You may recognize it from Adventures in Babysitting.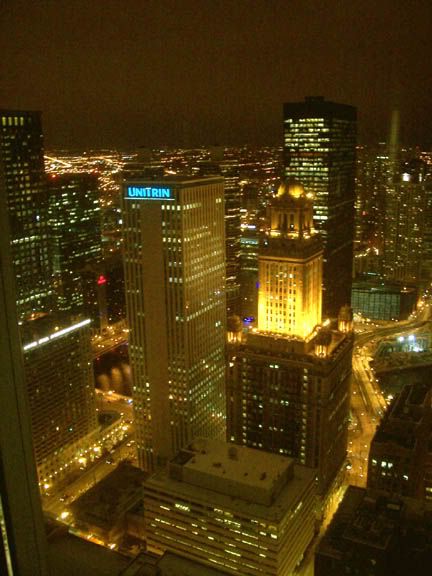 Looking north toward Wacker Drive.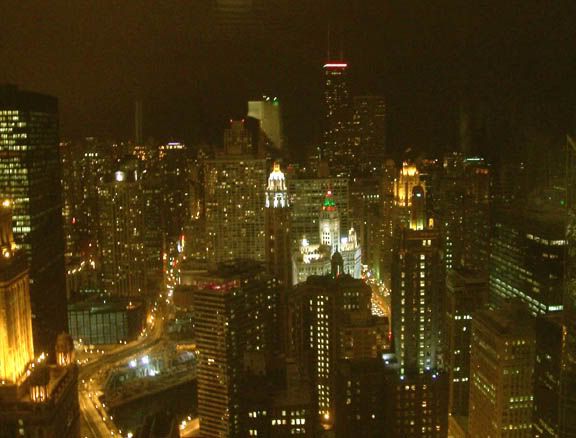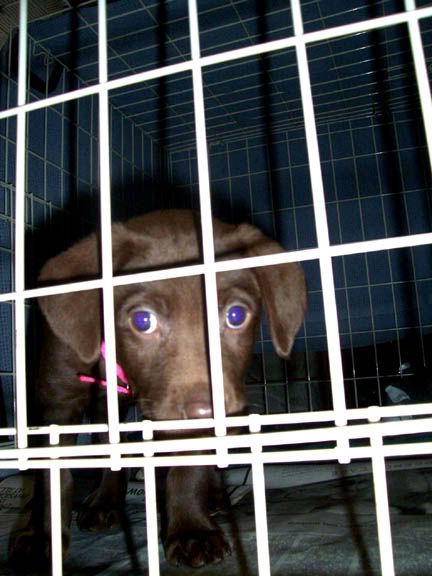 This is Leslie & Andy's new dog. I think she was about three weeks old when I took this over T-day weekend. I forgot it's name, but remember it parents names had something to do with liquor. Poor sad imprisoned pup.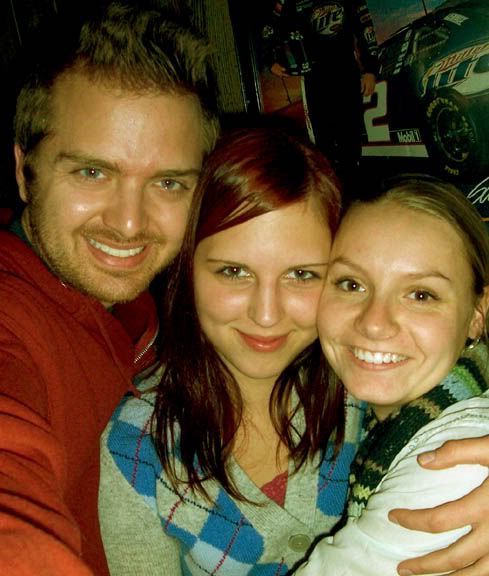 At Mike's Inn with Andrea and Amanda. This is how we think we look to the world.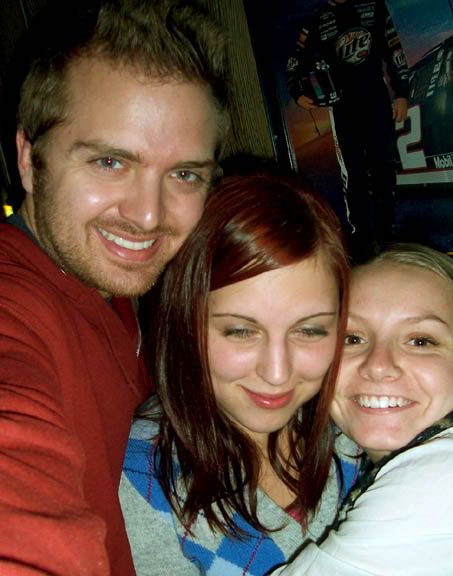 At Mike's Inn. This is how we really look to the world.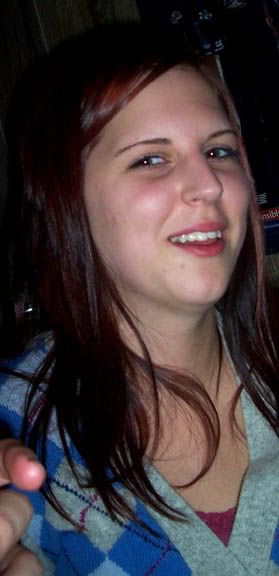 Andrea pissed I took another photo of her.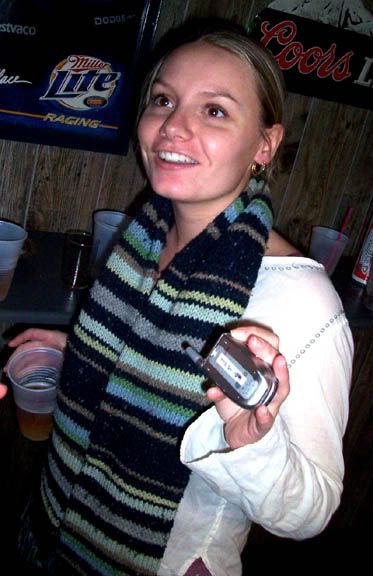 Amanda making fun of my inability to remember my own phone number.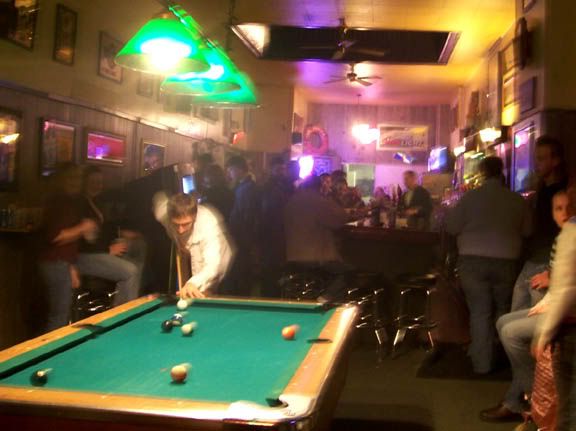 The least yuppie, classy, fake bar in town. Where the men are men and the women are scared.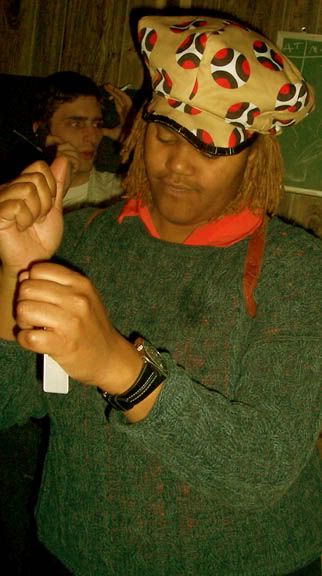 Well, not this woman. She's been thrown out of Mike's and that is why we love her.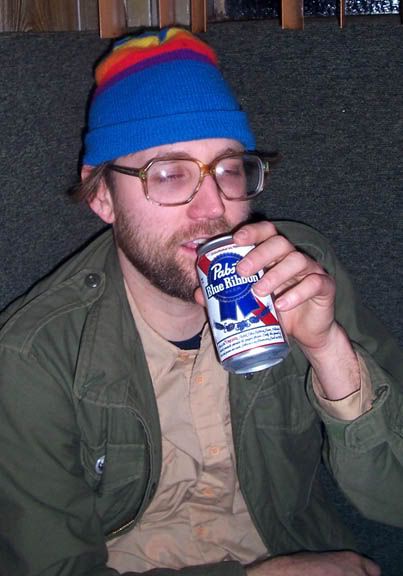 This is my favorite picture ever. It is of Matt. No, he is not homeless. He's just enjoying a nice PBR, which probably cost 35 cents at Mikes.

I have no idea what they are looking at.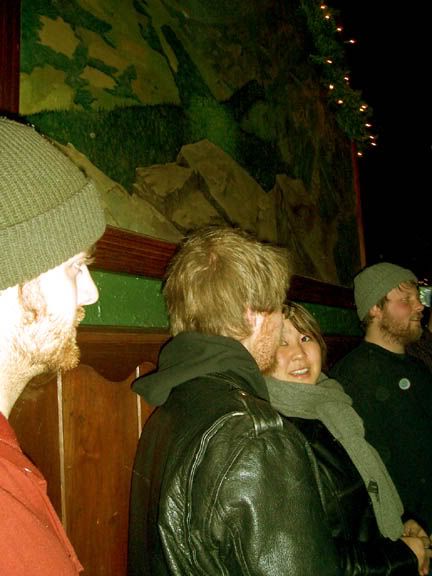 After the show with Brian, Alice, Mike, and Jeff in Chicago.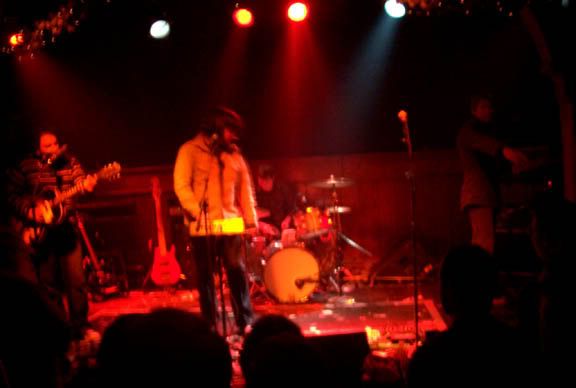 The "M's" or the "Em's." Maybe something else. I don't remember.
This is Max. I've been told about him and everything I have heard has been true. He goes to every show in Chicago and somehow ends up on stage reading poetry about the bands that are going to play. He is amazing.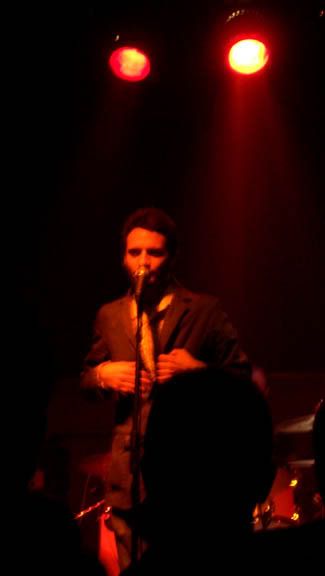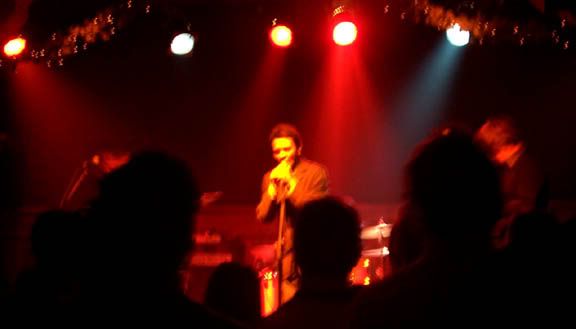 "Here Comes the King! AAAAAAAAAAAAAAHHHH!"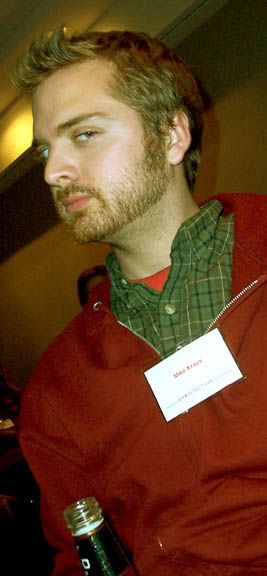 At the Young Professional party for work way underdressed, tired, and about to go out on the town with Kim afterwards.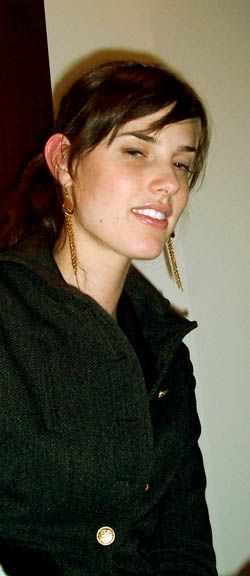 This is my co-worker Sierra. Sierra translates into "Jagged" according to a Spanish guy. She goes to school for architecture and models. She's shy about the whole modeling thing, but must have been pretty good since she's lived in New York, Milan, and Paris because of it. In this picture, she looks "Heroin Chic."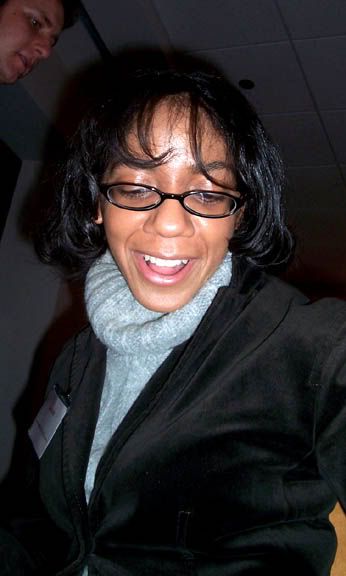 Laia is trying to steal my camera. Instead, I steal her soul.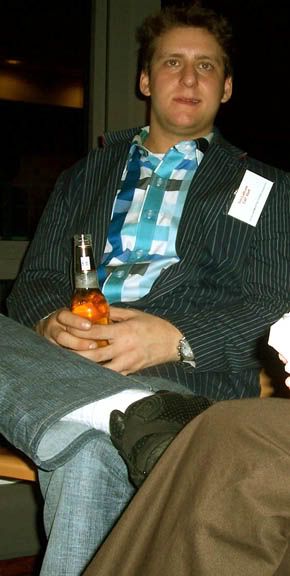 This is my World Series buddy, Tim. He looks like W.C. Fields here.

This is Mr. R. The "R" stands for Roberto. Look at those eyes. The way he grips that MGD Light. He's an animal.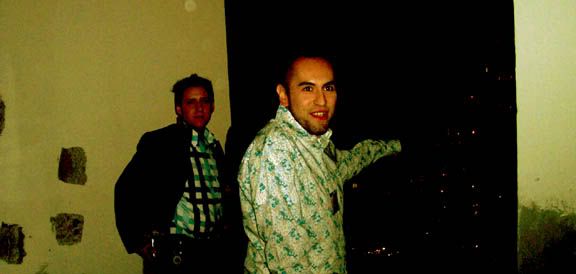 Here we are moments later on the 57th floor of the Heritage Building on the outdoor balcony. I hate heights.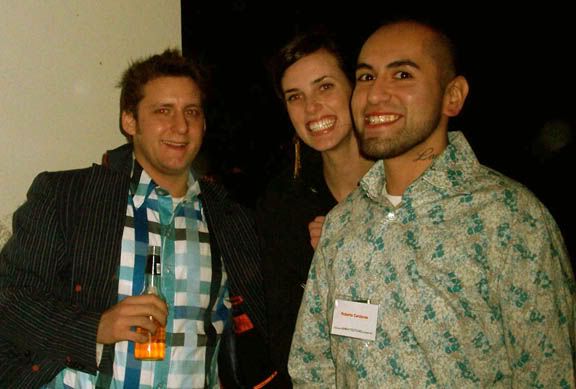 Same place, but a little more posed.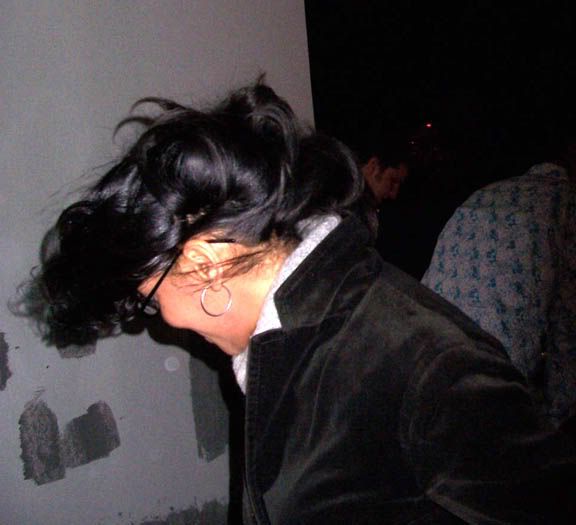 This is Laia's Andrew W.K. shot. I'd put this rock star on the cover of an album anyday.
That's about it from Chi-town. I've got a lot done today already and it isn't even noon yet. I guess that's one of the joys of having your weekends on the weekdays. If I have days off on the weekends now I tend to not do anything. So, I'm about to head off to DEAL$ to buy some groceries. After that, I hope to start work on a new painting. Laia said something about going out to a movie with some of her friends. I've got to do some shaving as well so I can looks pretty for work. That's about all and I'll try to keep everyone posted about my X-mas plans. Right now, I have none.