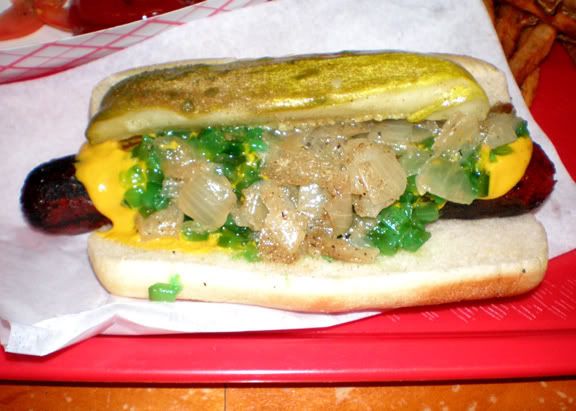 Here's the Kiera Knightley aka - Fire Dog (because it's hot) from Hot Dougs. If you haven't been there, you should visit "The Sausage Superstore and Encased Meat Emporium."
www.hotdougs.com
3324 N. California Ave.
Chicago, IL 60618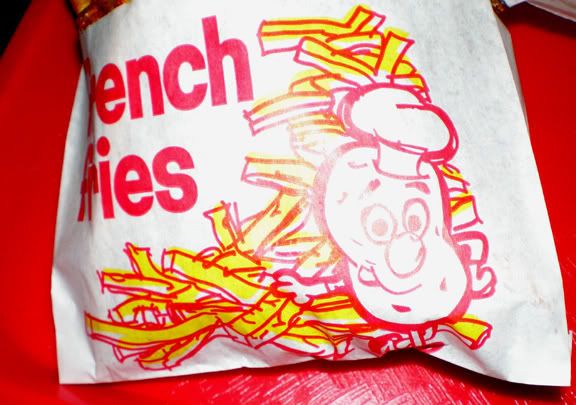 Here are the fries. I believe you can get "duck fat fries" on Saturdays, which are delicious. If you go, expect a long line out the door.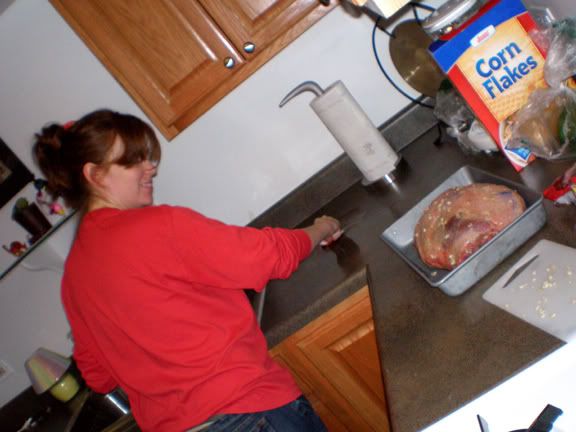 Megan making the Easter lamb. A tradition of hers. Good stuff!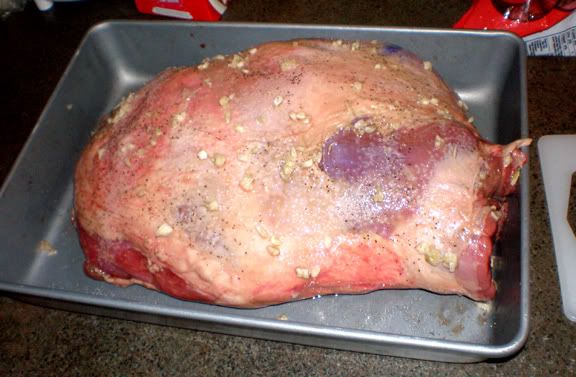 Here's a close up. Unfortunately, the food was so good that I forgot to take pics of the finished product. 8-9 pounds of lamb, a heap of potatoes, gravy, asparagus, and mousse. Mike, Megan, and I were stuffed...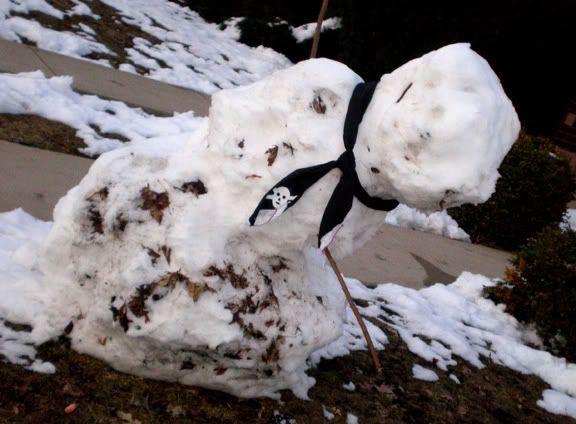 A snowman we saw on a post-Easter dinner walk. I think it's doing the limbo. Plus, I like his pirate tie.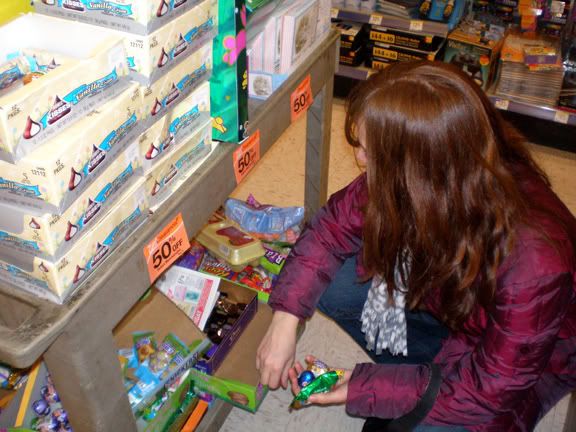 Megan has her traditions and I have mine. Here we are celebrating "Easter Monday!" Like other great holidays (x-mas on the 26th, Valentine's on the 15th, Halloween in November), all the candy at Walgreen's is 50% or more off.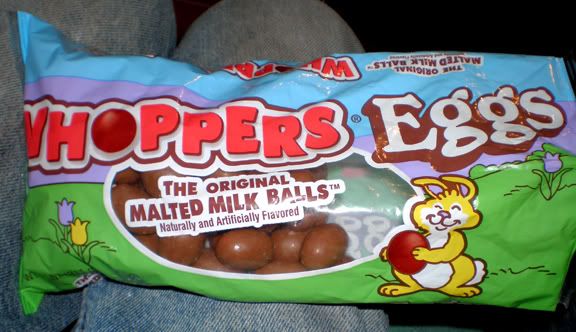 We settled on Whoppers Eggs. What a great Easter Monday!!!