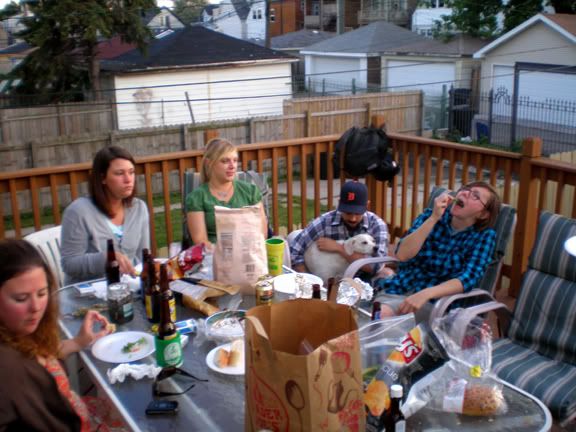 You know the routine by now. Here's the ol' Wednesday BBQ crew: SME, Amanda, Karli, Brent, and the lovely Angela...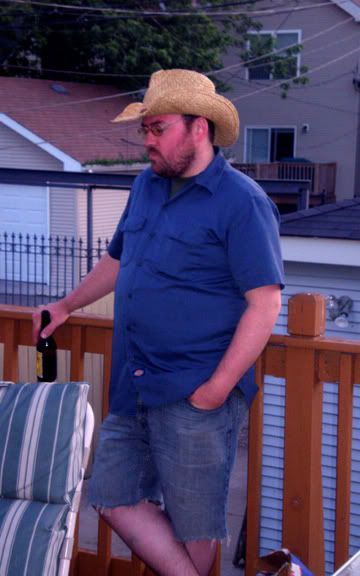 Desperado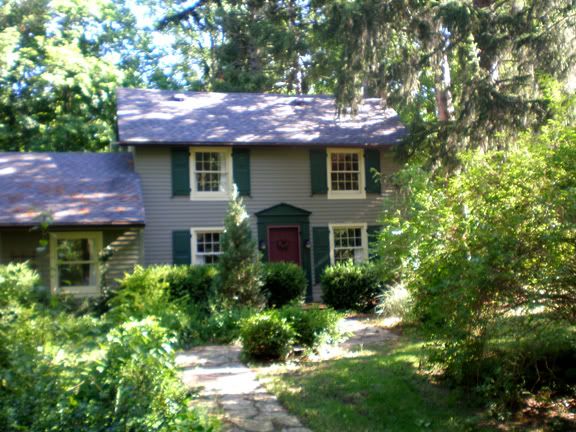 Megan and I headed up to Sawyer, Michigan to a friend's summer home for a cocktail party on Saturday. This is his place. It's for sale. If you are interested in the house, check out the website at:
http://13927minnich.rubloff.com/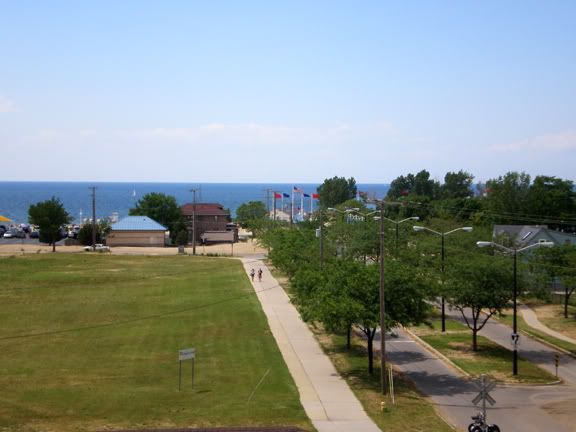 Waiting for the cocktail party to start, Megan and I headed to St. Joseph's (St. Joe's), Michigan for some food and pick up some party supplies. Here's a view of the lake and "Whirlpool Appliance Field" from downtown.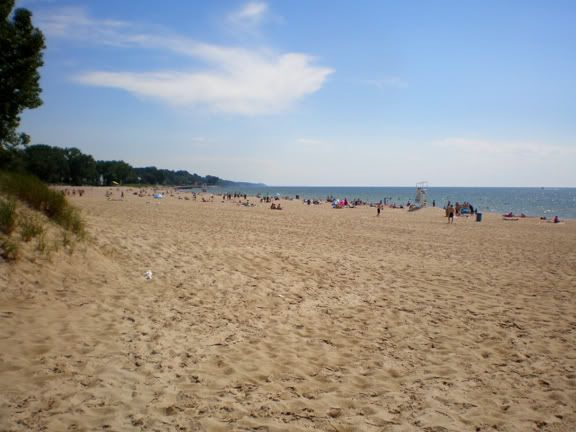 Ahhhh, Michigan beaches...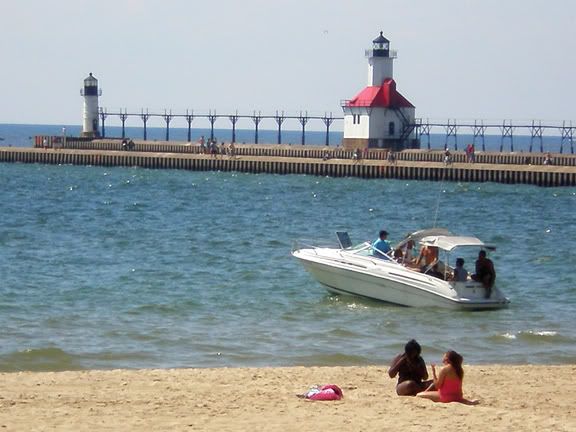 Megan hiding from me and the sun...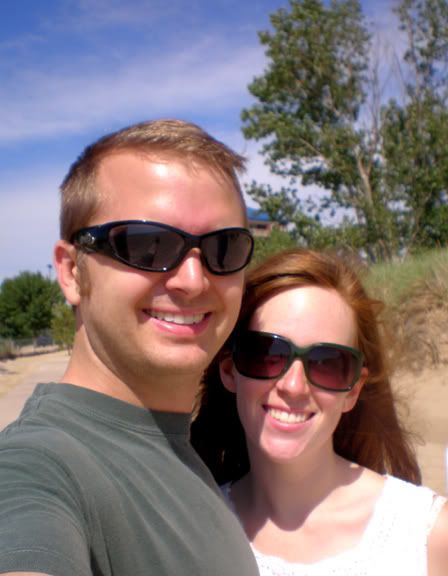 Us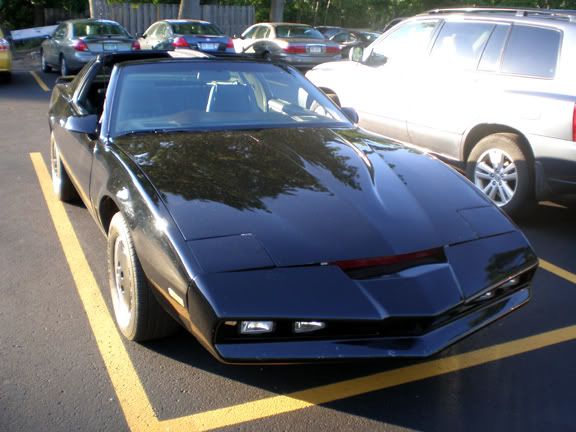 OH MY GOD!!! IT'S KITT FROM KNIGHT RIDER!!! We found this in the parking lot of a restaurant and I spotted the trademark lights in the grill as soon as it came into view. For more info on my childhood hero, visit:
http://en.wikipedia.org/wiki/Knight_Rider
Here's where to go for a good burger between Chicago, Illinois and Muskegon, Michigan. Visit:
http://www.redamaks.com/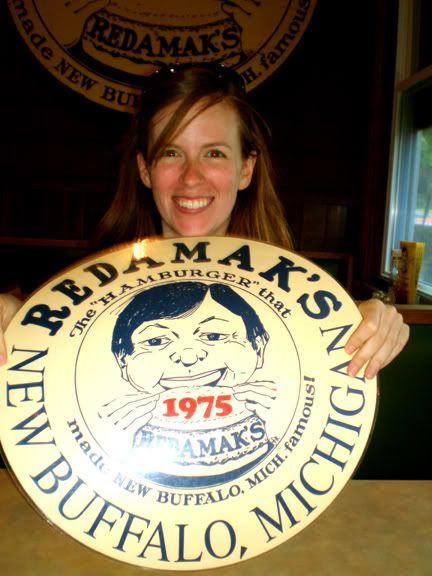 Megan loves burgers
"ARG.... Why the hell is that garbage truck so noisy this morning? Why won't it go away. Why is it getting louder? Why is it next to my apartment?" I look out the window to see they are re-roofing my apartment at 8am...
The photo doesn't do this justice. This load was precariously loaded onto the palette and was spinning like crazy. I was waiting for it to fall and kill a roofer or to be dropped through the roof crushing everything in my bedroom. Luckily, the earth survived...
Please check out our NEW (maga)'zine, NOW!!!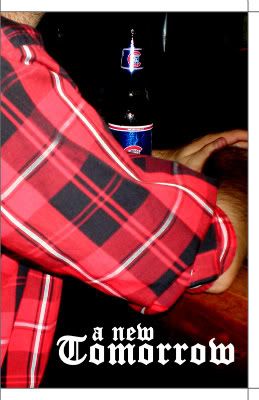 VIEW A NEW TOMORROW No. 26 (August 2008)
SUBSCRIBE To A NEW TOMORROW blog
**NEW!!!** JOIN our (maga)zine group
VISIT A New Tomorrow's MySpace Profile Page
Thanks for your encouragement and support!
Mike Kraus