Here's "Call Me Maebe," a newborn horse at Lollypop Farm. She was less than 24 hours old when this was taken. What a great event to have around the office!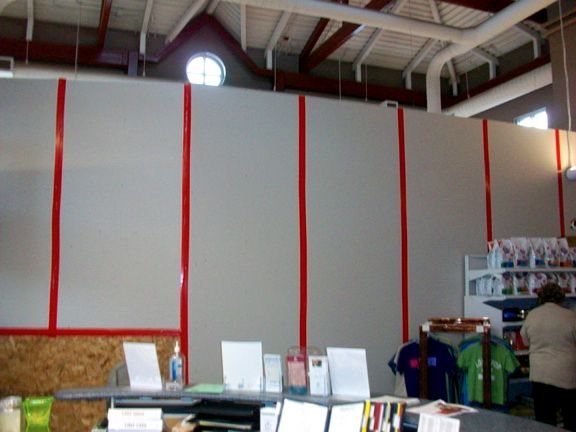 Speaking of events, here's the new wall that went up in the lobby to protect visitors, staff, and volunteers from the construction.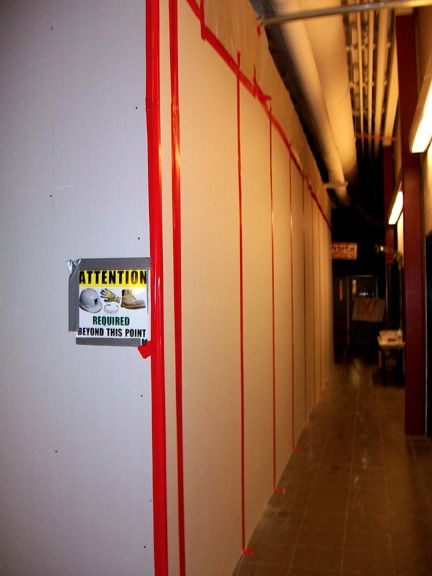 ATTENTION! New cat sanctuary being built behind this wall!!!
It's been a long time since this office was this spotless. Our old workspace will be a good space for others in the near future.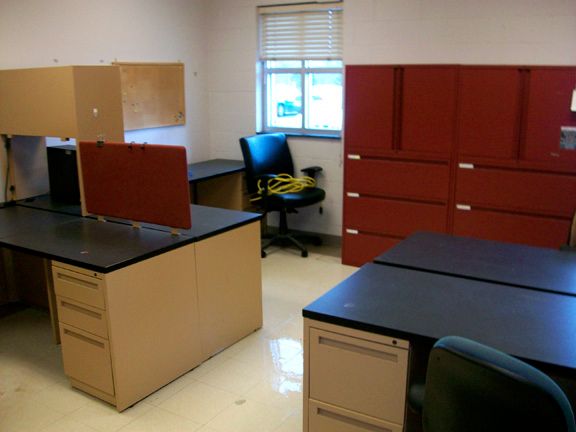 Goodbye old friend!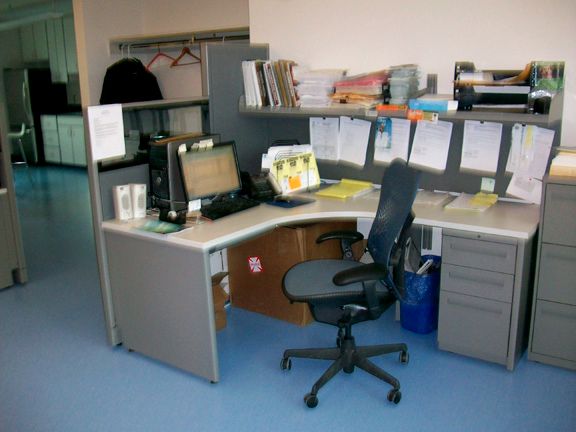 Hello new friend. Here's my new workspace. Still waiting for some new supplies to come in and complete the space. But, it's shaping up and it's very exciting to see some of this renovation and expansion at Lollypop Farm come to completion!
That's all going on right now. Been very, very busy lately with all kinds of projects. So, it will be nice to watch some Modern Family (and possibly Lincoln) tonight. Adios!