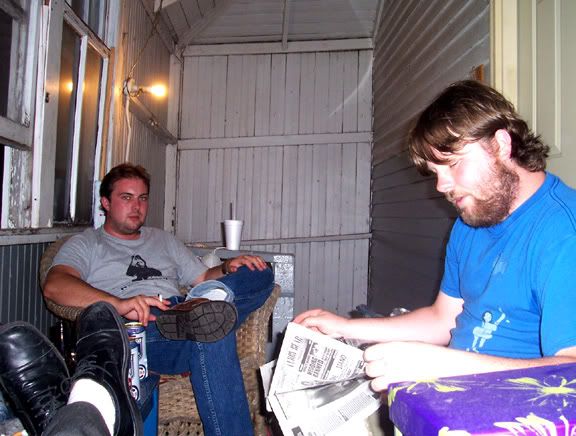 Dustin and Mike at Cliff & SME's apartment in Humboldt Park.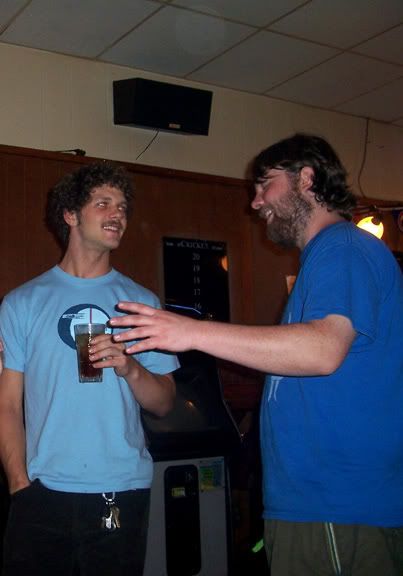 Nick and Mike Nummerdor at the Two Way.
Matt Andres and SME at the Two Way
At the Two Way, "Seeing is Believing!"
Mike, Nick and SME at the Two Way.
SME, I would have deleted this if you didn't give me the finger...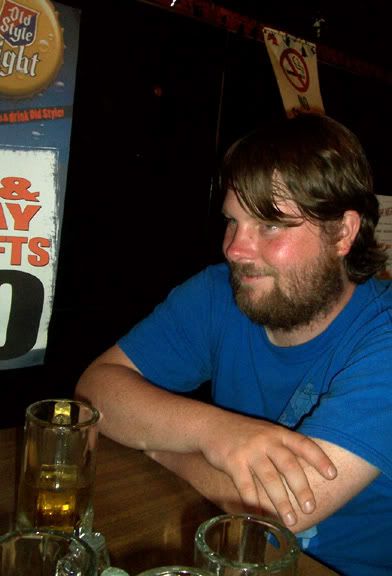 Mr. Mike Nummerdor.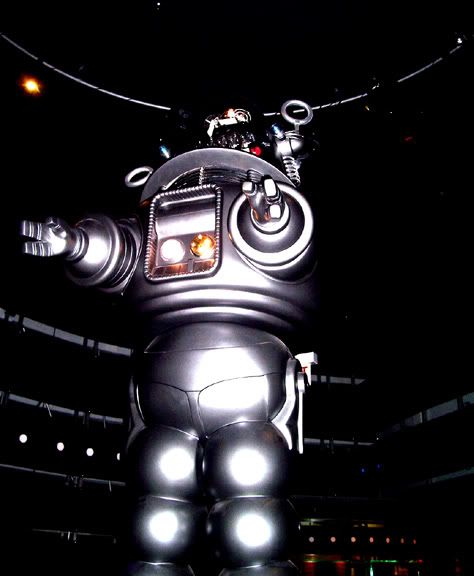 Ahhh! Robots at the Museum of Science and Industry. I saw the Da Vinci show there. Wasn't too impressed and didn't like how repetitive it was. The best part was a couple pages of his sketch book, which were minor pages placed off in the corner of the exhibit.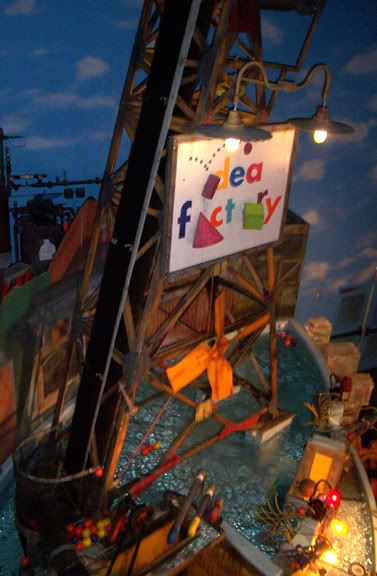 Idea Factory at MSI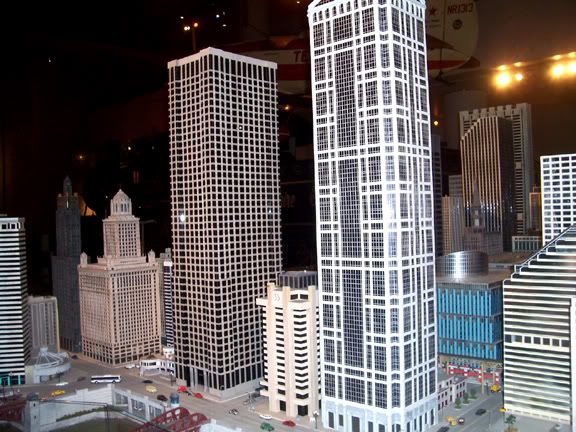 "What the hell?" MSI has a better architecture model of Chicago than we do at the Architecture Foundation. The irony is this is not an architecture model. This is a display about intermodal trains.
This model is huge!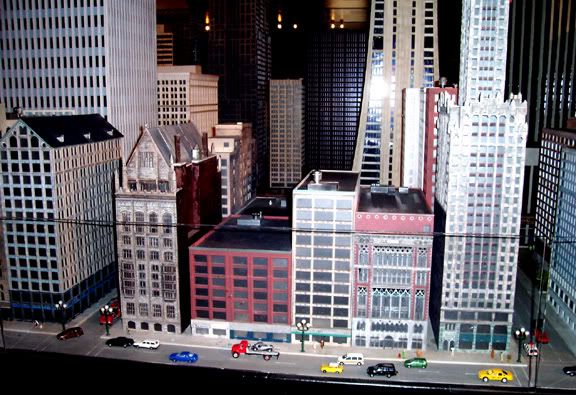 And detailed!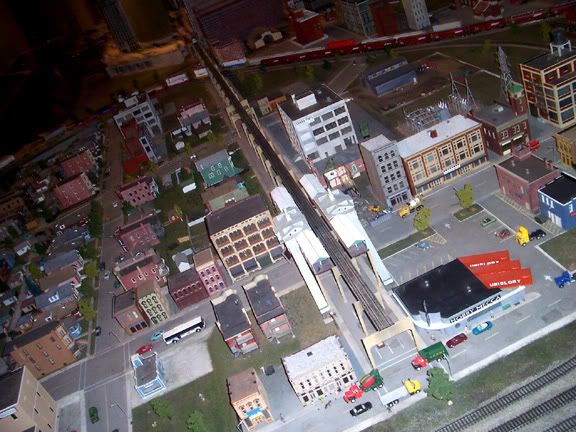 And even has accurate details of the near Westside!
And the Sears Tower is like 8 feet tall!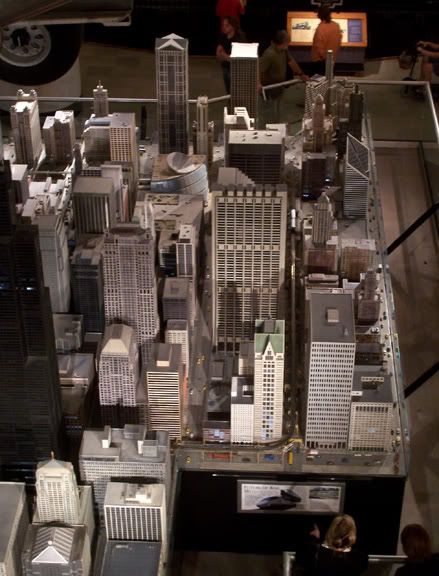 Man, I have to talk about this to the people at work. This is too much!
I'm a pilot as well...
U - 505 at MSI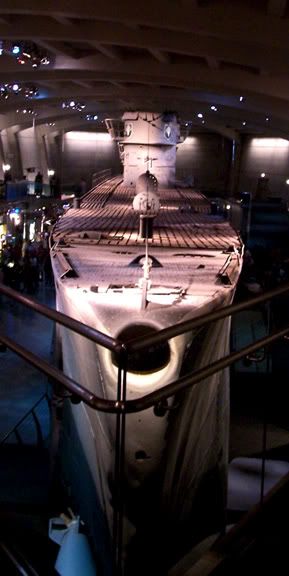 U - 505 at MSI
Summer's slowly coming to an end. I can start getting some sleep now. A few days ago, I was eatting at Stefano's and a 16 - month old stopped breathing and started to have a seizure. Apparently, my phone was the only one getting reception and I called 911 and waited for the ambulance and fire department to arrive. The kid was alright, but it was crazy. Afterwords, we headed to the Davis to see Little Miss Sunshine. I highly suggest that you see it.
Tonight, going on the booze cruise for work. It's going to be pretty good and I hope to get some fun pictures.
xoxo,
Mike