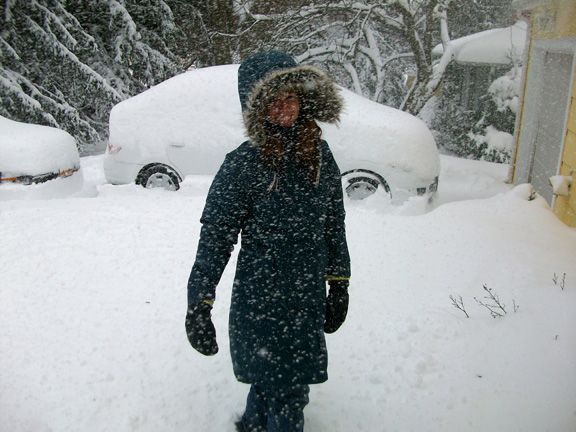 Hope everyone had a great x-mas. Megan outside of our house. We got a bit of snow today...
A nice giant stocking on the front door. Another great Tops purchase!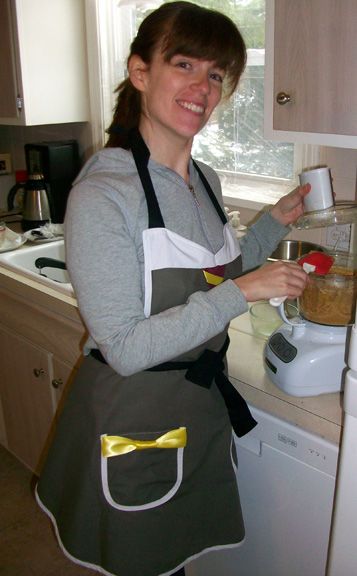 Megan making some x-mas dinner stuff in her Harry Potter apron. Such a muggle...
Oh little Christmas tree. Some day you will be big and strong!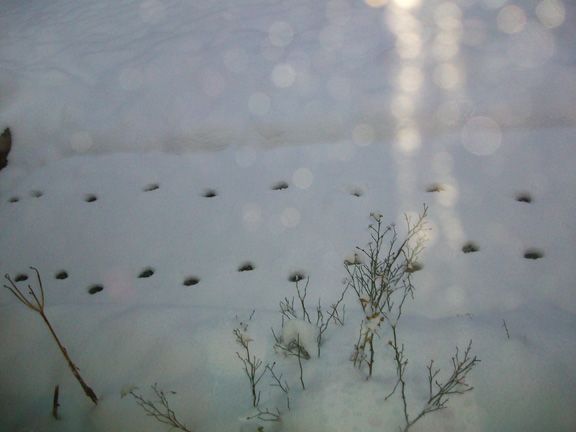 WHAT!!! REINDEER TRACKS WALKING UP OUR SIDEWALK TO OUR FRONT DOOR ON CHRISTMAS!!!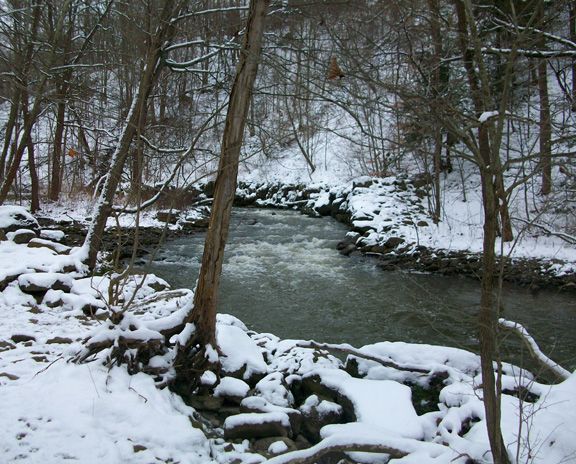 A little hike through Linear Park to check out the snow around Irondequoit Creek
Got about 10+ inches of snow last night. As I slept in late I got the best x-mas gift of all. The gift of someone else cleaning out my driveway. I have no idea who it is, but I'm super grateful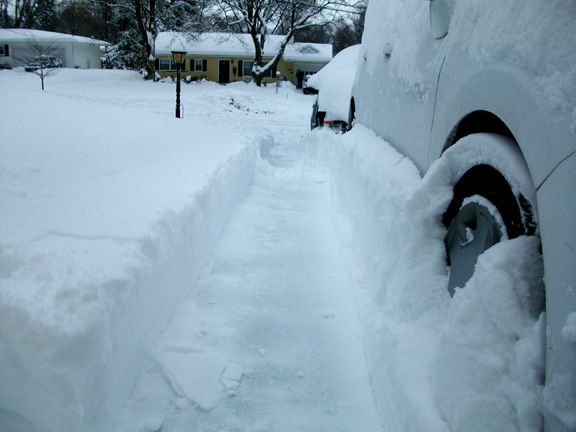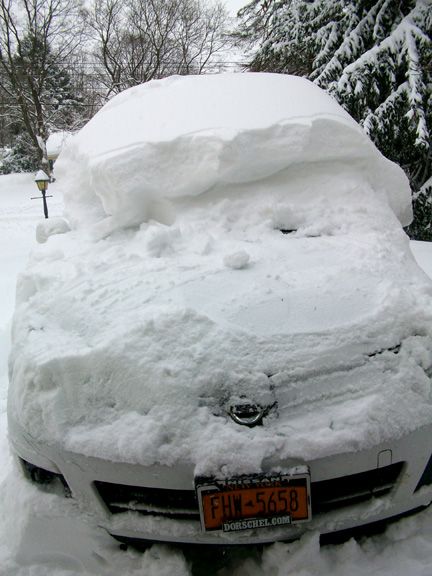 Exactly what the little Nissan needed...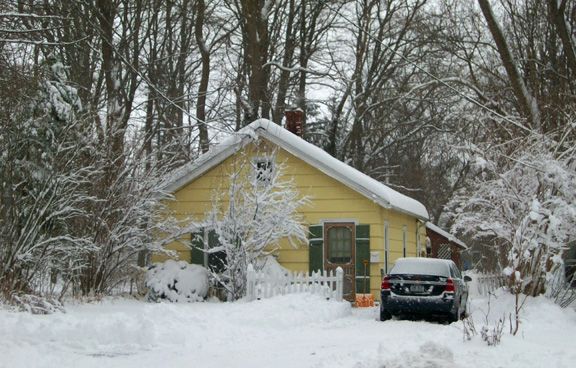 Someone else's little yellow house with lots of snow on our way to the library this morning. Season 3 of Arrested Development for a snowy day
MORE ART!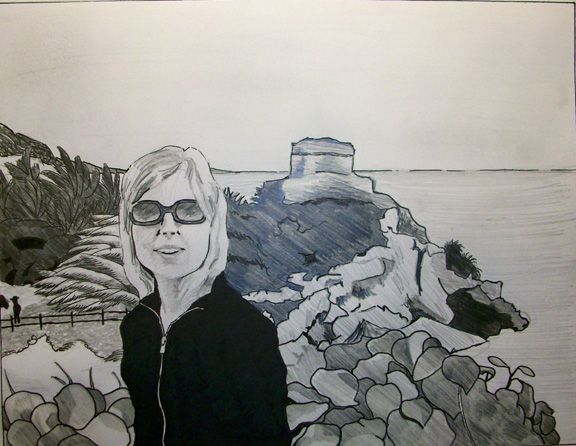 Mexico. Sounds nice these days.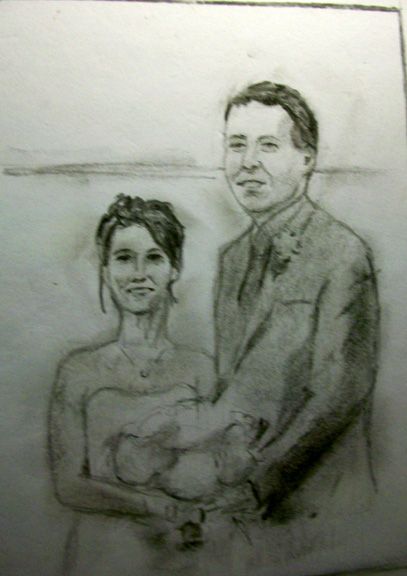 One I did of Megan around 2006.
That's it for now.