Last night may have been my last full day in Muskegon for a while. I may be back next weekend. I may not. I don't know. So, I had an impromptu (sp?) going away party. How unplanned was this going away party? Not even the people who live in Turtle House knew it was my going away party until at least half way through. The pictures tell the story of the evening.... For the most part.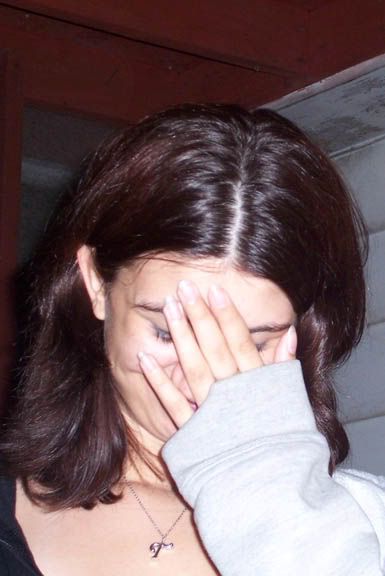 Don't cry Tania. I'll be back in Muskegon soon. And Chicago is a fun place to visit.
Look at those luscious sideburns. Damn baby, no wonder the Rambone sleeps with you at night.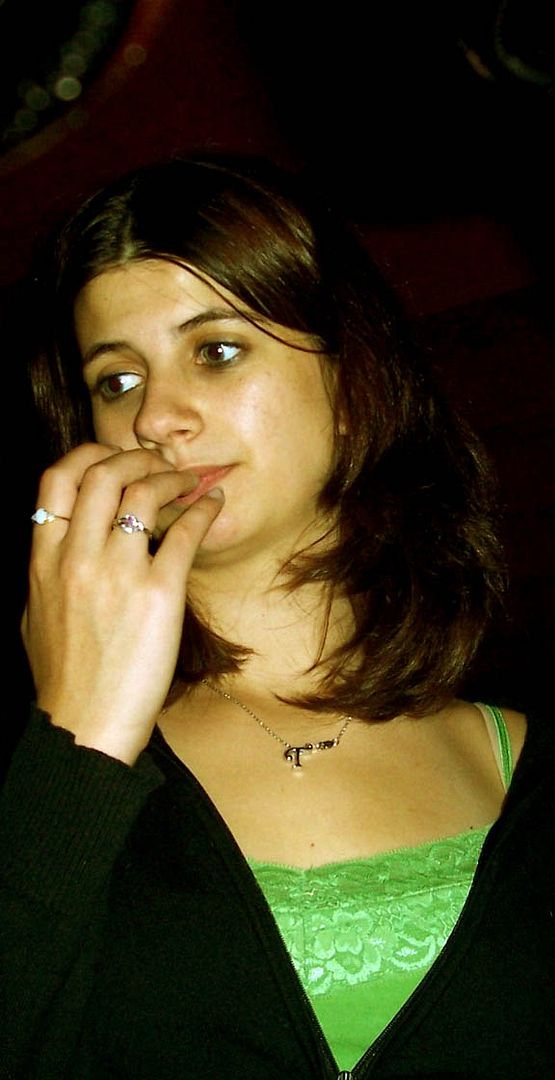 Pondering what Muskegon is going to be without Mike Kraus? Who will go to the Vous with you? Who will mom talk art to? Oh, the worries...
I am the drunkest looking sober man I have ever seen.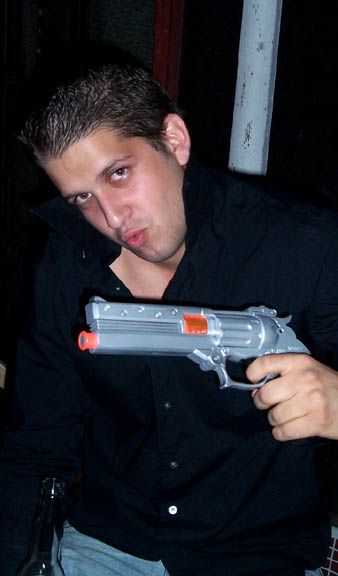 Nice. You wonder why I call you The Terrorist. The CIA knows what he is talking about.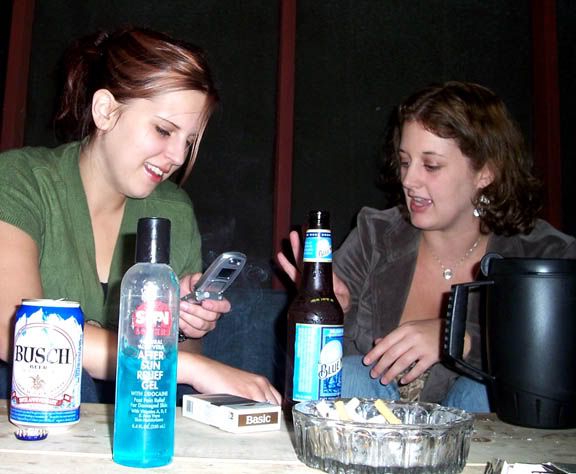 Andrea and Leslie smoking and drinking.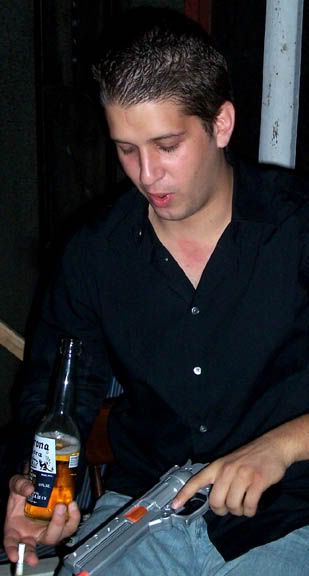 Guns, beer, and cigarettes. Sounds like a good evening. Now, what can you do in the back seat of a Rivera in the Turtle House driveway. Oh, I remember... 4-eva...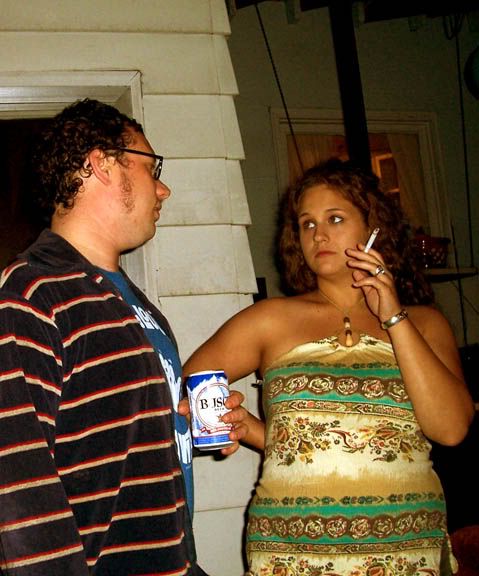 What are you telling Ana-Shea, Nick? It looks like you are picking up some strange woman off the streets of Chicago and she's not having it. Story of my life...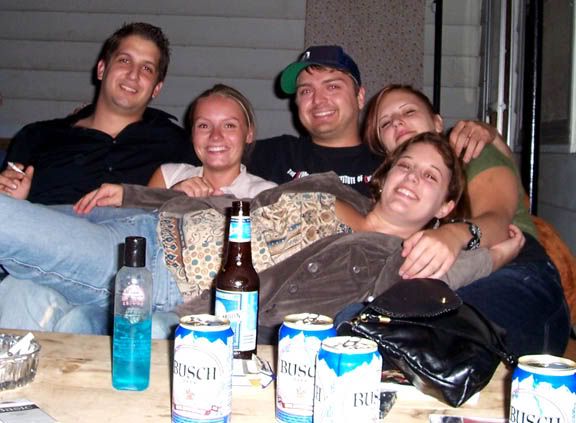 Best friends Forever. This picture is the last piece of Hasan's going away birthday present. The girls got him a picture frame and this pic is what's going in it.
I'm going to miss you all. At the beginning of summer, I was a miserable mess. Yet, somehow it ended up being one of the best times of my life. I've had so much fun, learned a lot about myself, learned a lot about my friends, and love you all. When I move to Chicago, I expect each and everyone of you to come down and sleep on my couch. I will post my phone number and mailing address once I know what it is. I might be out of communication for a while. Don't worry, I'm just a nomad.
Today, I have a job interview at the American Red Cross. I'm just going to go in and be an arrogant jerk. I know I'm not going to work there. They can't match the job offer I got. But, I might make a friend there and be able to leverage something at a later date. After that, I will pack up the little electric car and drive down to Mike Nummerdor's place. We might go see some grizzly bear movie and drinking. I'm really glad that when I move to Chicago this time I am going to have some really good friends there to hang out with.
Don't forget me Muskegon, I love you all...