Barktober Fest 2011 5-mile race about to begin!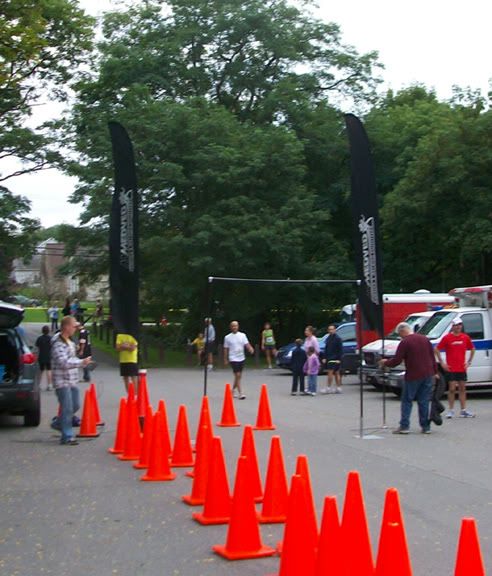 assembling the finish line in Egypt Park, which is right next to Lollypop Farm.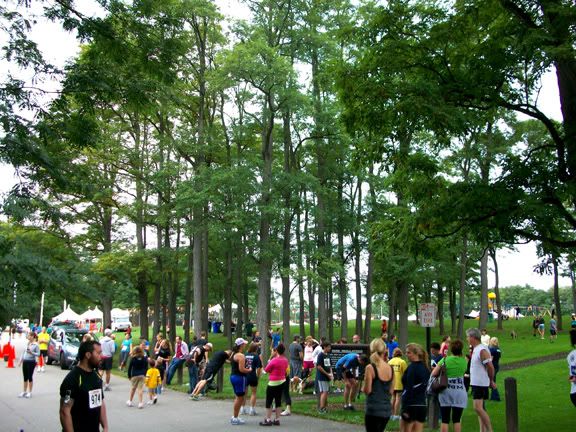 Runners warming up next to the "Barking Lot," which is where runners can leave their dogs while they race.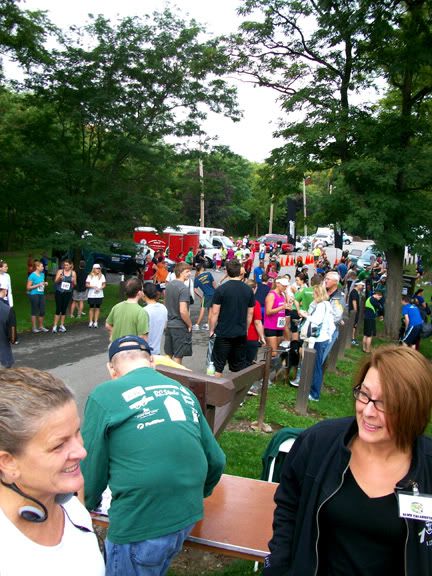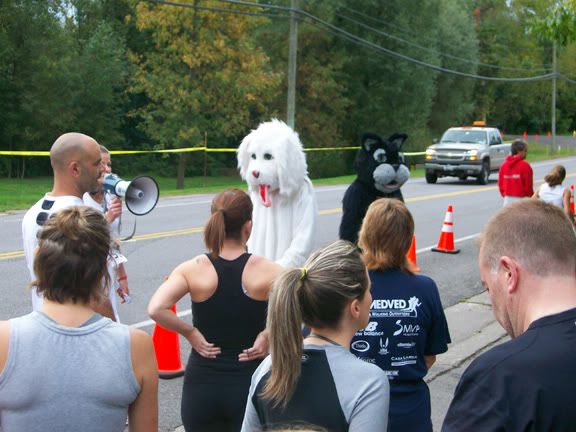 Lollypup and Kitty O'Cat entertaining the runners before we start.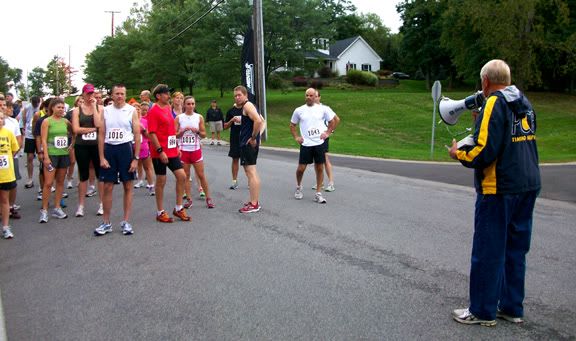 Paul from PCR Timing giving final instructions for the timing chips at the start line.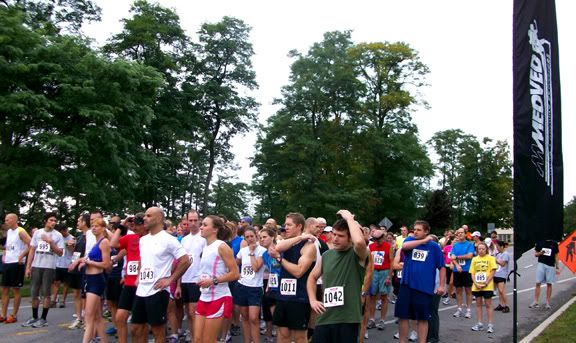 On your mark, get set, GO!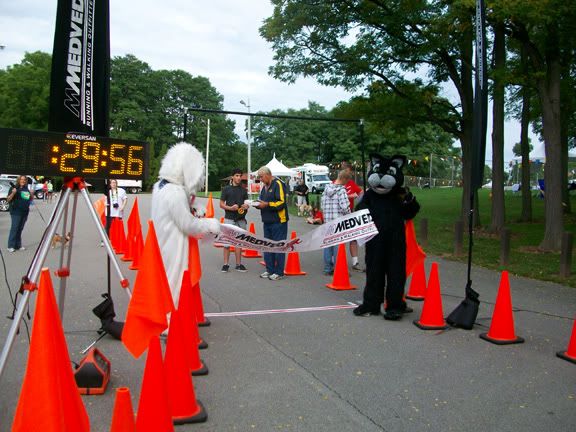 Lollypup and Kitty O'Cat practicing for the winner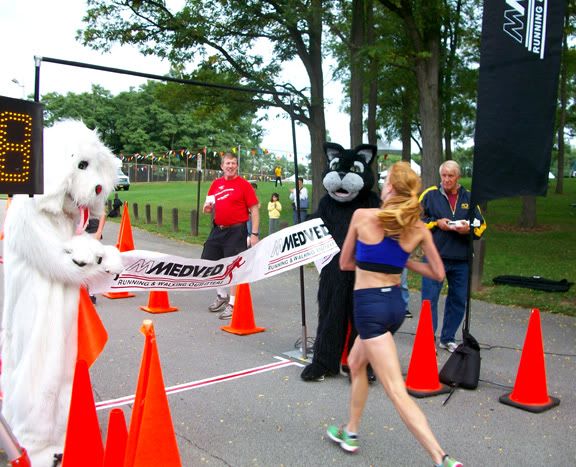 Karen Blodgett is the overall winner with a time of 30:18.9!!!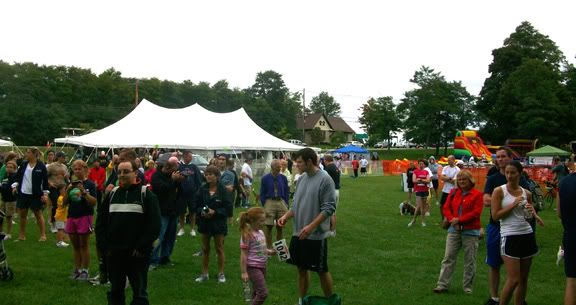 After the 200+ person race, time to go to the festival portion of Barktober Fest and the award ceremony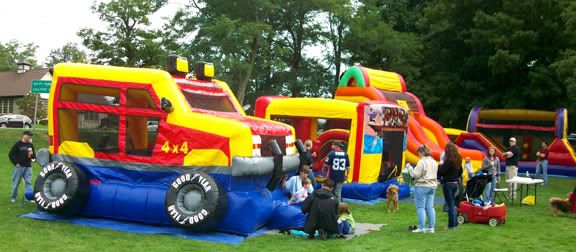 You can't have any event without a bounce house in Rochester. I have to say that these are some pretty impressive bounce houses.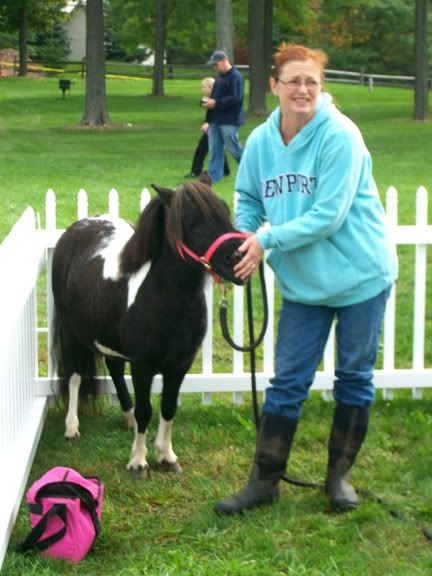 MERCY THE MINI HORSE!!! (For those who watch Parks & Recreation, our love affair of Mercy is very similar to Lil' Sebastian)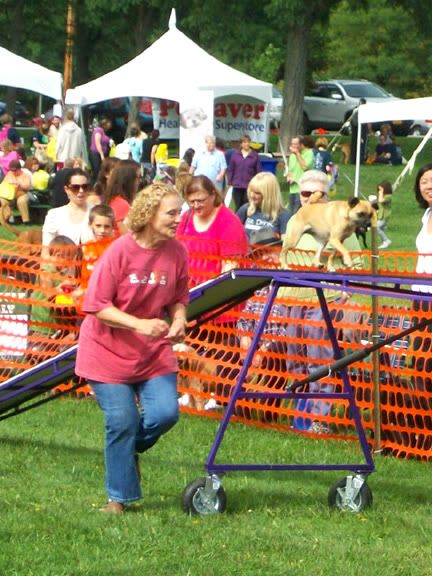 Dog agility demonstration!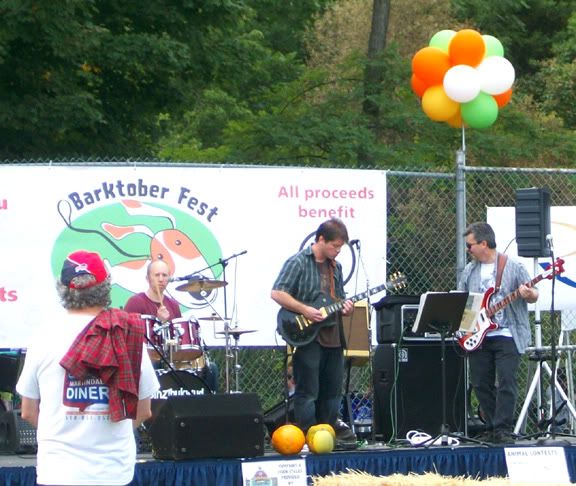 The band rockin' out.
It was a great day for the animals as we were able to raise $122,600. A big, awesome "thumbs up" to Karen for pulling this off. THANK YOU to all the volunteers who poured countless hours into creating Barktober Fest. GREAT JOB to all our vendors and sponsors that made the race possible by providing materials. THANK YOU to all my co-workers for assisting with volunteers, getting volunteers to the right places, accounting, troubleshooting, and so very much more. And THANK YOU to my friends and family for your generosity and support. THANK YOU!!!
THANK YOU!!!
THANK YOU!!!
THANK YOU!!!
THANK YOU!!!