A BBQ from a couple weeks ago at Brent, Angela, and Evan's place.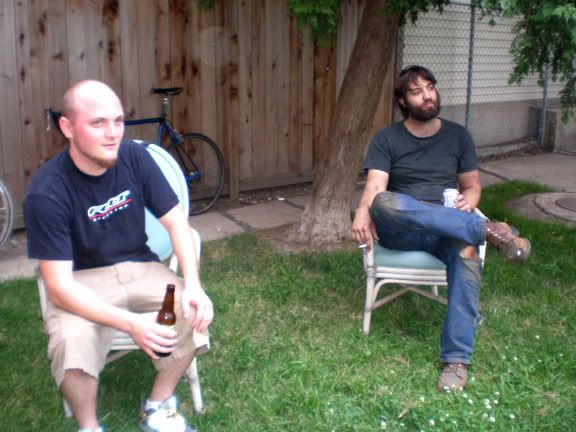 Noah and Evan
An over-the-shoulder shot of Andrew pondering the glory that is hot dogs
Rosie putting mustard on her dog while Mike looks like a prophet
It started to rain a bit, so everyone hid under the pine tree.
Always with a solution, Brent broke out the HUGE umbrella and it took three people to finally get it fully open.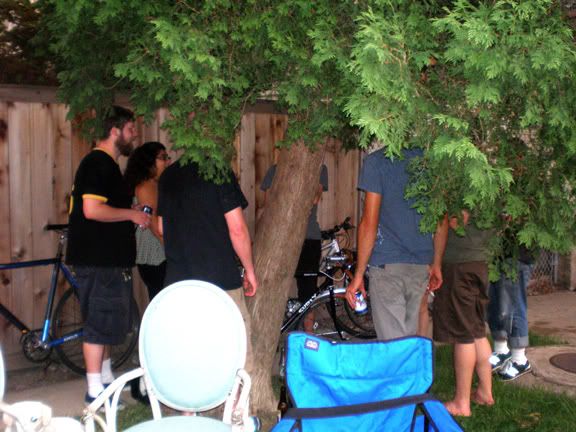 The natural umbrella
Evan looking like a good Michigan man.
This is the reason why it took so long to post these. I lost another camera recently. Actually, I lost Megan's camera recently. For some reason, it just stopped functioning in camera mode. I wasn't very impressed with this Olympus. The pictures were kinda poor and blurry. It's battery monitor would say it's full right up until it was dead. The flash was weird. Oh, and it broke for no reason...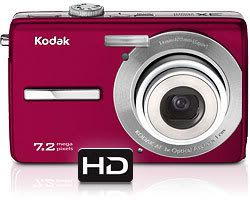 Here's the new camera. I'm back to Kodak. The last Kodak camera I had should have broke and it didn't for another couple years. So, here's to a new love...