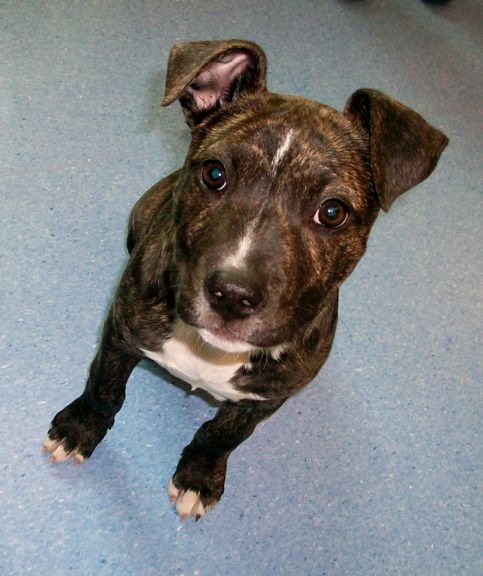 Here's Athena, my newest office mate. This is the look she gives me when she wants me to stop running queries on the computer.
Okay, I'll give you a few minutes...
Now for the arts and craft section of the blog. He's a centerpiece for our gala: A Night of Purrr Imagination.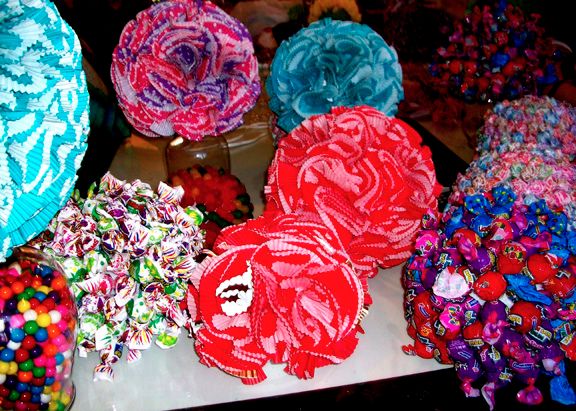 The things you can do with cupcake wrappers and candy...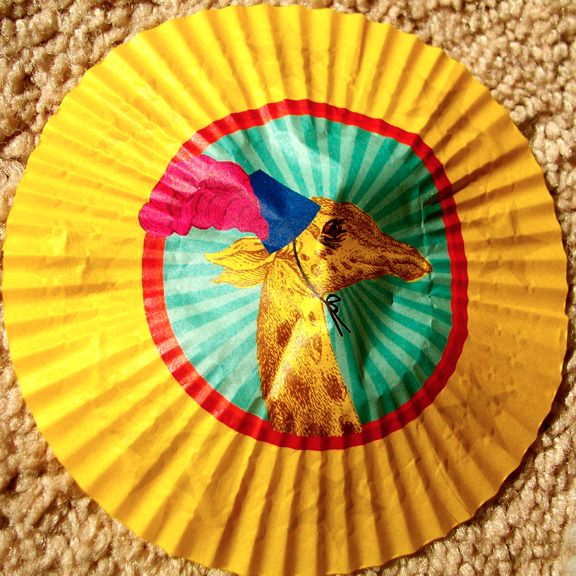 A giraffe in a fez. Of course that would be on a cupcake wrapper.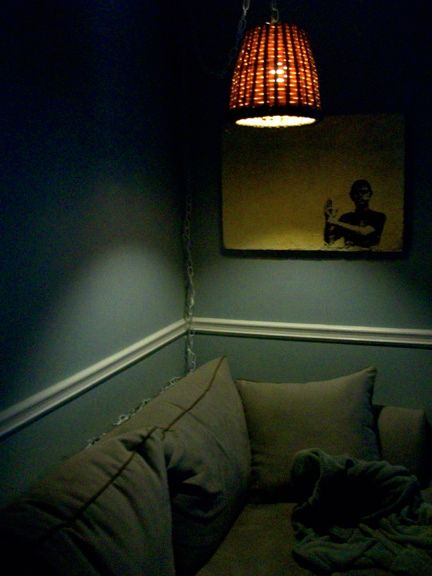 And now for the home decorating portion of arts and crafts, Here's our new swag lamp Megan made over the weekend.
Another piece of evidence that Spring is here.
Well, pretty glad to see the Red Wings (hockey version for the Rochester folk) were able to pull off their 22nd consecutive trip to the playoffs. But, won't be watching the game tonight since it doesn't kick off until 10:30pm... That is all.