The X-mas season official kicked off with all the insane folks killing each other getting $7 toasters and $5 DVDs at Best Buy and Wal-Mart. That Jesus and his consumerism...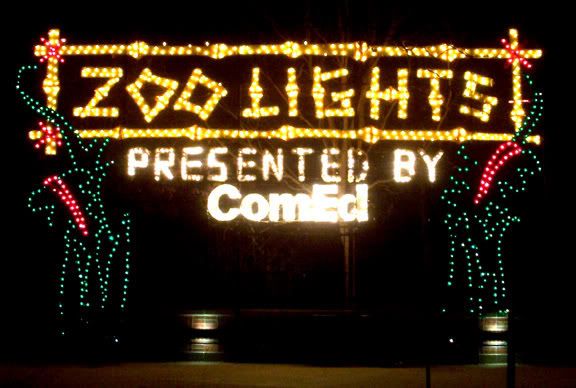 Zoo Lights at the Lincoln Park Zoo.
Real # 56,654,591 Chicago is the best place in America
Inside the LPZ


At the Seal Tank. We think they are choir boys since they had loud music behind them.


The LPZ giftshop in the background.


Main walkway of LPZ


Again, main walkway of LPZ


This guy was pretty popular with kids and adults alike. Not sure why...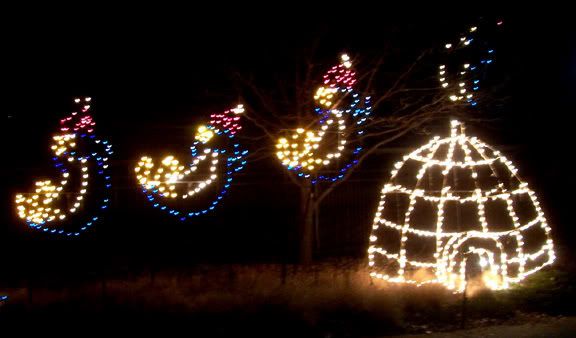 Penguins jumping from an igloo.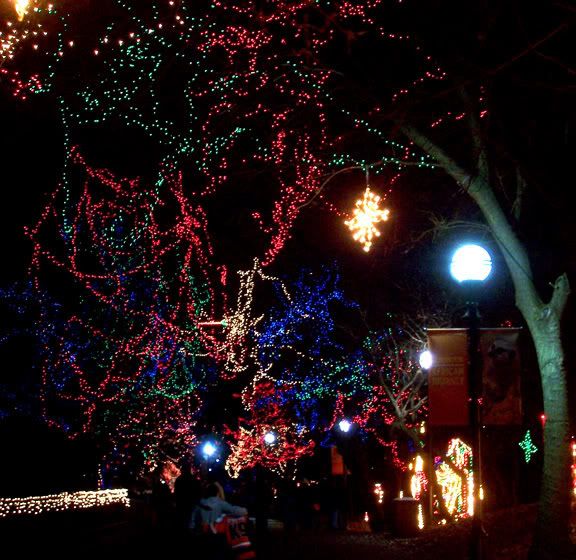 Walking down the African animals exhibits


A gingerbread man and his wife that he keeps in the kitchen...


A gator!


Oh, the fond memories. Do you Skee-town folk remember this fella? He's the centerpiece from the ol' Muskegon Mall. He use to sit on that stage-ish thing near Steketee's while Santa was on top of the water fountain.


Santa placing gifts under the tree in drag.


We've got crabs!


Nothing says "X-Mas" like a homeless guy with bloody fingers, smoking, and eatting a Chicago dog...



What the hell is goin' on here?


A Lion. He's so bad at football that he's currently tied with the Arizona Cardinals for the worst team. So, when are we going to fire Matt Millen?


Fairy tale x-mas lights.


Jack and the Bean Stalk.

Santa Claus in the Monkey House. I wish they would have put this in one of the exhibits...
That's it from Chicago. I think I'm recovered from my great stay in Muskegon over T-Day. I'll have to work on my plans for x-mas now. I have about four weeks of personal time and vacation to use. So...
xoxo,
Mike