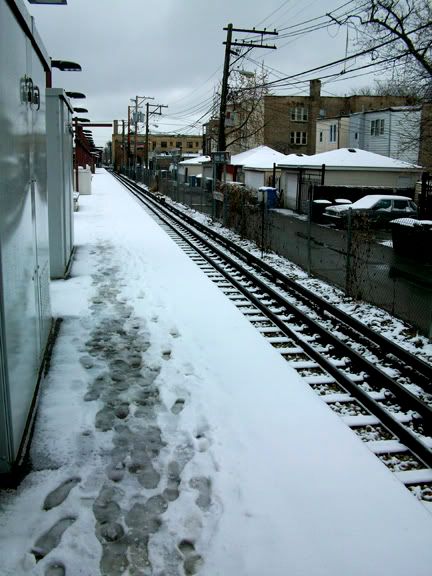 The day before this picture was taken, it was 65 degrees. Obviously, this was below freezing. Today is somewhere in between. Oh March...
Baby Back Rib chips. How can I love and hate something so much at the same time?
I'm sure there's an interesting story to go along with this. What? I don't know...
St. Josaphat doing some "people watching" near my work. It's a nice perch. Apparently, he was a martyr. But, he became a saint because his body didn't rot.
Apparently, the worst thing you can put in the office at a children's hospital is a mechanical dancing chicken. My poor co-workers, they only wanted it to feel more like Spring...
Originally, Megan was the one that was called "difficult" by the jewelers. She had specific styles in mind, baby fingers, desired and exotic looks, and so on. I, on the other hand, wanted plain, simple, and affordable. Megan got her ring months and months ago and I finally got mine. Simply put, for every one men's ring in a store, there are at least 25 women's rings. Done and done...