Thanks to Ronan for the invite to his x-mas party. It was a lot of fun.
Thanks to everyone for coming to Ronan's x-mas party. You made it lots of fun.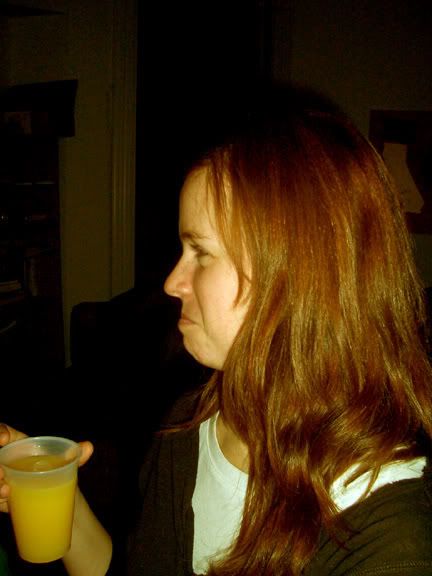 Megan having some of the juice mixture. Also, everyone should tell her "congratulations on your promotion!" She's now a Program Manager (? - Manager of some kind) at AIAChicago.
Frances on the same juice mixture.
Noah's shirt really isn't as crazy as my camera makes it appear...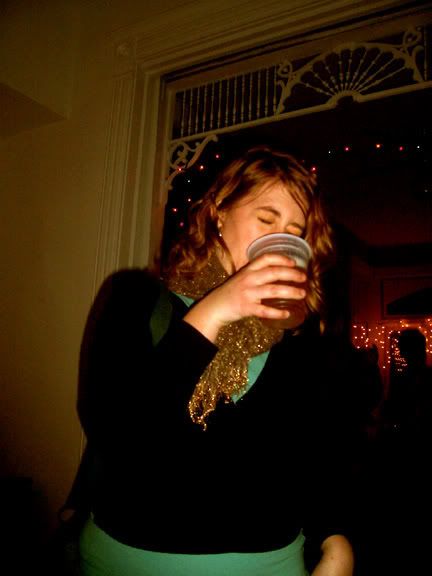 Lush...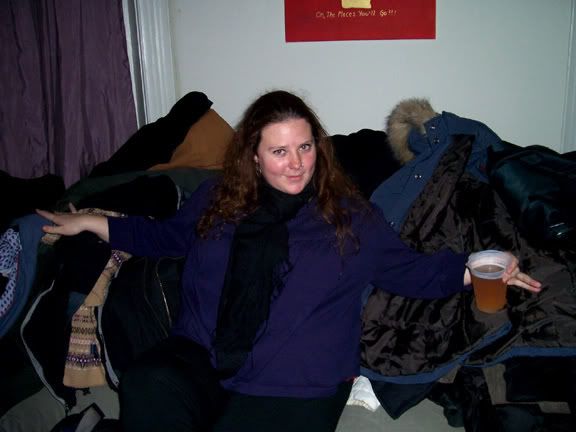 SME - Queen of the Coat Pile
Nothing is more embarrassing than showing up to a party and someone is wearing the same outfit...
Okay, here's the real picture of Ronan (party host), Nick (roommate), Megan (girlfriend), and Cliff (friend).
Karli and SME. Karli really made the party by bringing one of the 30 bottles of Apple Pie from the fridge.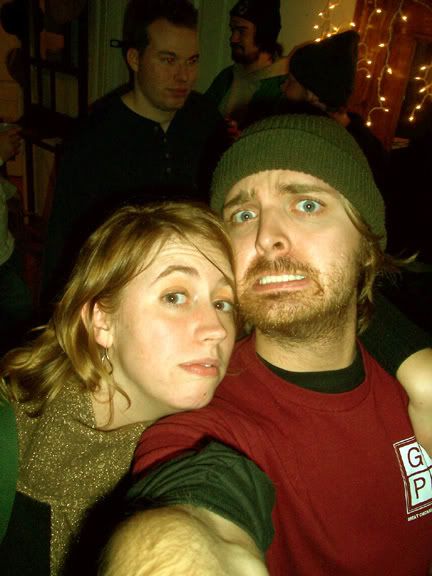 Typical. I think Frances and I have taken about 1,000 variations of this picture since I got my digital camera a couple years ago.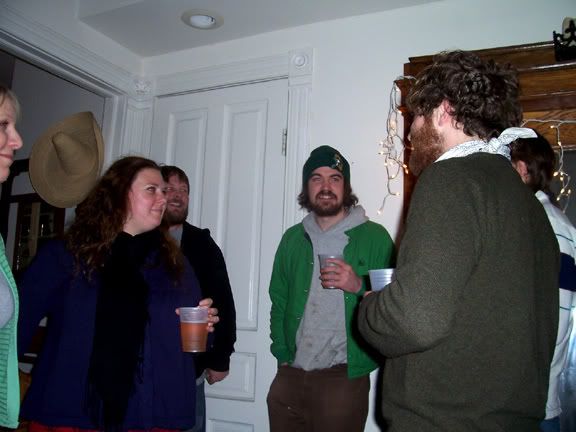 Part of Karli, SME, Mike, John(?), Matt, & Matt.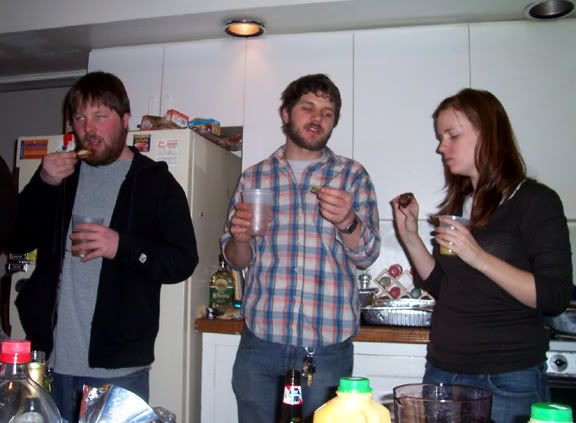 This picture about sums it up. Ronan had a work party that moved to his house and he stole about 80 lbs. of chicken. Sorry Mike...
Party remains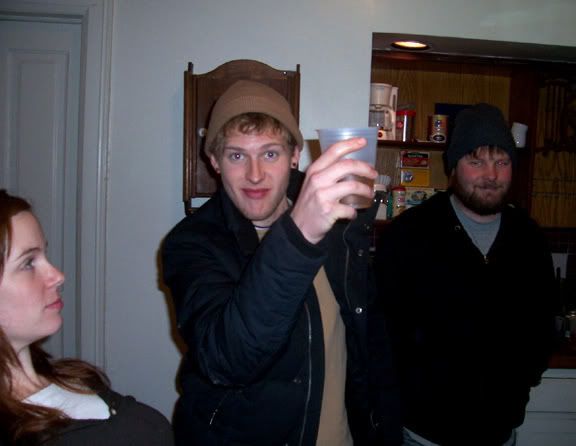 Megan, Tyler, and Mike. Notice Megan's ninja moves as she leans out of the way of Tyler thrusting his beer.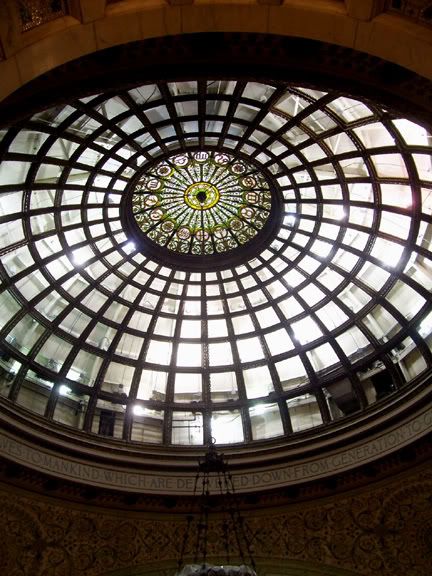 Chicago Cultural Center dome restoration. All the Tiffany Glass has been removed for fixin' up. So, it will be another 100 years before you'll see it like this again.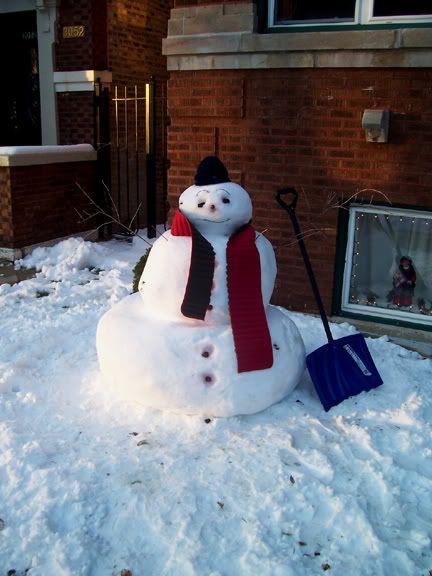 If I sent out x-mas cards, this would be the image. So, Happy x-mas! I took this on Eastwood just west of Kedzie. I was over there because I found some girls purse on the train and returned it to her. It was a X-mas miracle (for her) and a good deed of the day (for me).
PIZZA PARTY!!!!
Karli showing Nick, SME, and the rest of us how to bowl on the Wii. 236 points, Karli! Are you serious?
Andrew, Katie (behind Andrew), Karli, and Nick.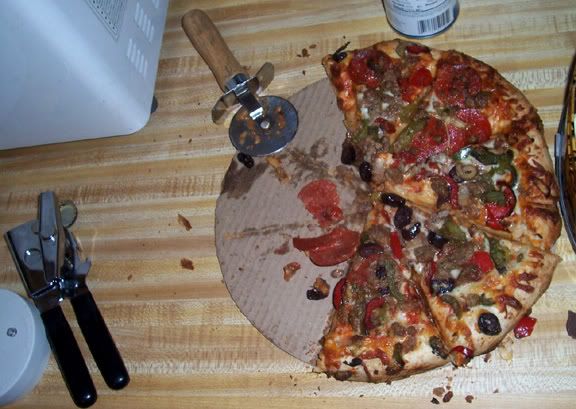 This is what pizza parties are all about.
A couple of the many pizzas killed that night in 2007. It was a dark day for slices...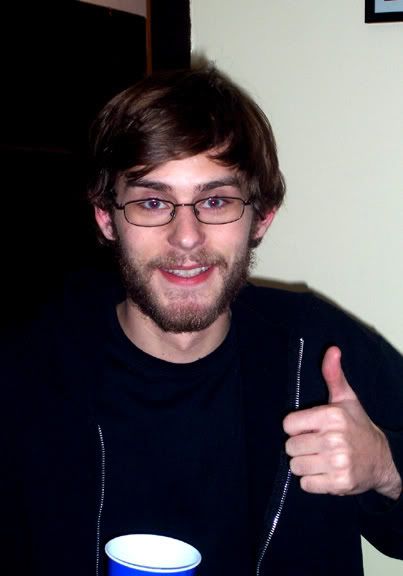 Andrew's new MySpace photo. I like to think in 300 years art critics will look back to the early days of the internet revolution and say "he was a great artist for the medium of his time." Most likely, they'll say, "this jerk wasted too much time on the computer..."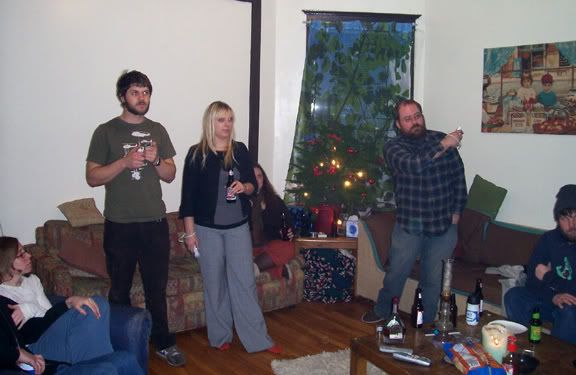 More Wii action after Jackass 2.5 and YouTube on the big screen TV.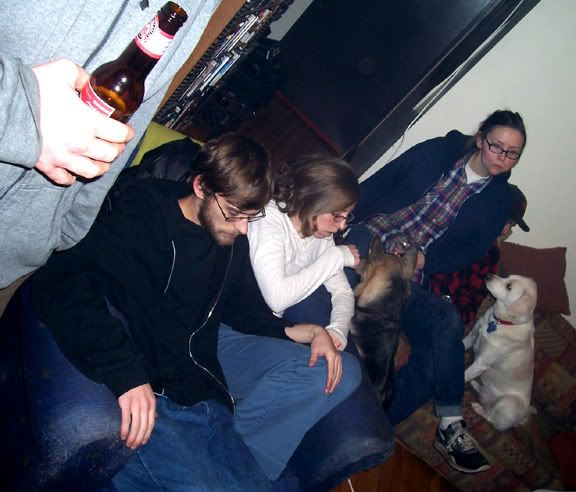 Noah (hand w/ beer), Andrew, Katie, Tennessee, Angela, Brent, and Gracie!
That's about it. I hope everyone has a Merry Christmas or whatever you celebrate. I'm going to New York for the holidays. If you happen to be watching the Bills/Giant game on Sunday, look for me in the crowd.
xoxo,
Mike