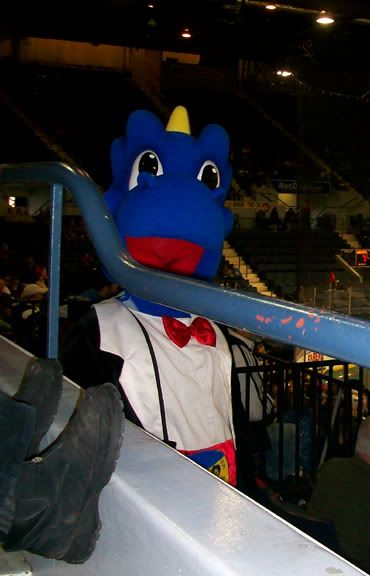 Lancer Louie is Megan's favorite mascot because he is a sharp dresser in his tux.
More evidence that Rochester is crazy about their bounce houses.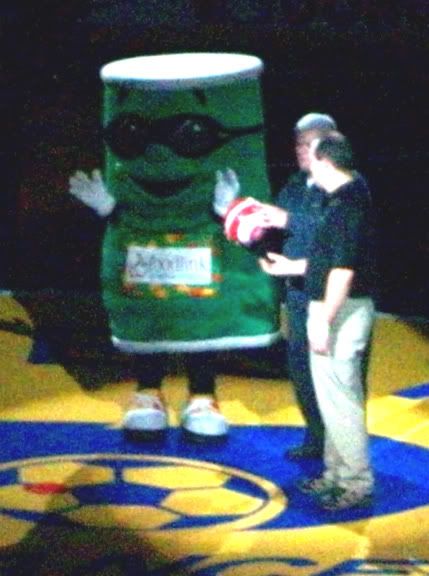 Foodlink's Cool Can made the honorary "first kick" of the game. And notice, he's not wearing a tux for such an occasion...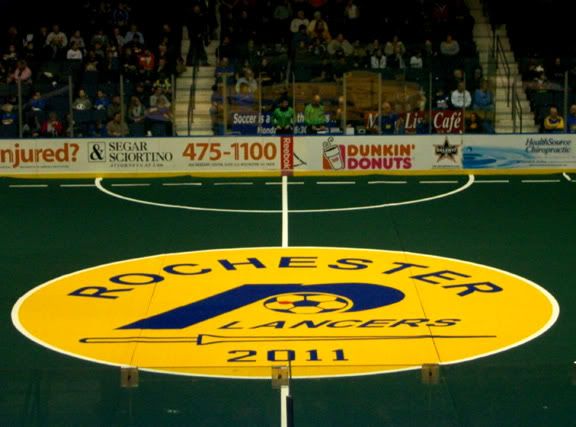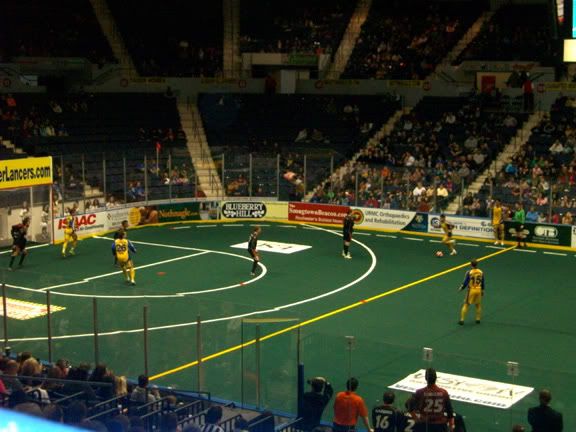 Indoor soccer is kind of interesting because it's a lot like basketball and hockey. Things like three point shots and power plays.
THANKS MEGAN! Now my xmas is officially over. And, in their first season, the Lancers are in the playoffs.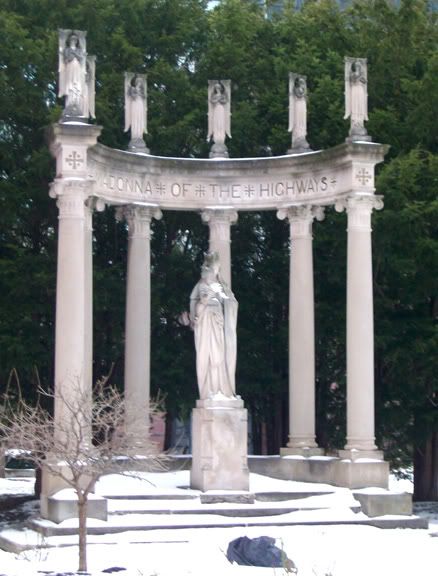 I use to think people in Michigan were overly impressed with cars and highways. But, this shrine to the Madonna of the Highways at St. Mary's is a little over the top. Although, when you ask Rochesterians "what's the best thing about living here" many times they will say "you can get anywhere in 15 minutes!"
Occupy Rochester in Washington Square Park. I have to admit that I'm naive about what they are doing, but they do entice me with camping
http://occupyrochester.org/