Sorry this has been so irregular lately (SME), but my computer doesn't communicate with the internets anymore. I guess 8 year old computers are too old...
Tyler and Cliff on the booze cruise at my work. Thanks to everyone for coming out. Your drinking on a boat gave scholarship money to kids who want to be architects!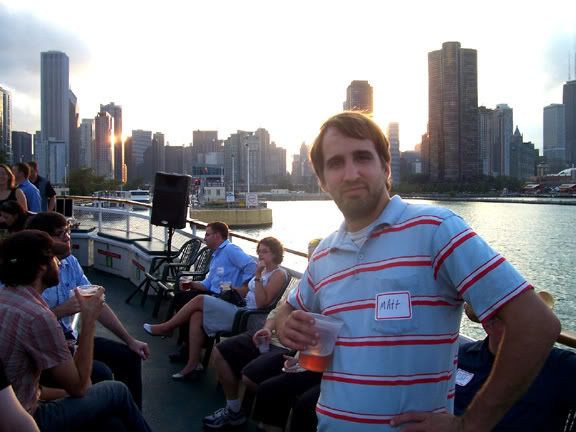 Matt posing for his next MySpace picture.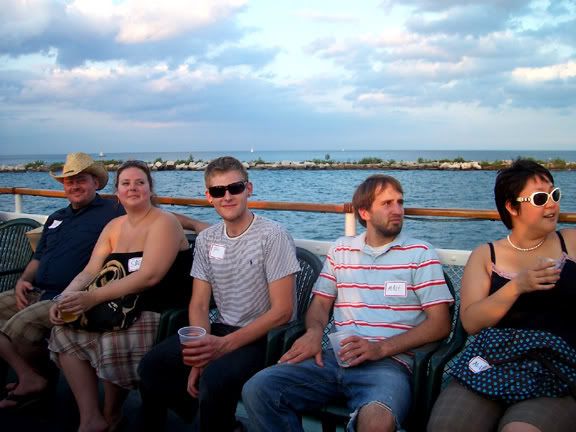 The kids are learning stuff.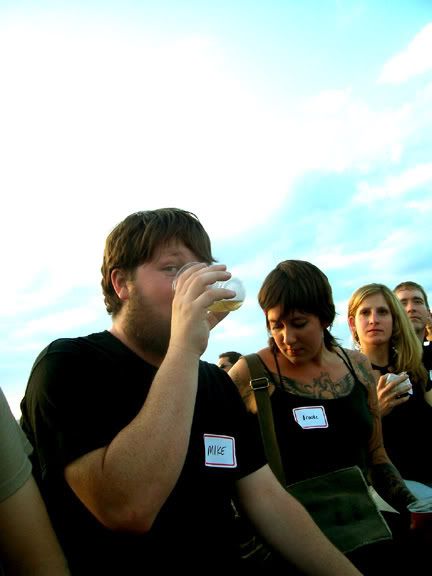 Mike & Brooke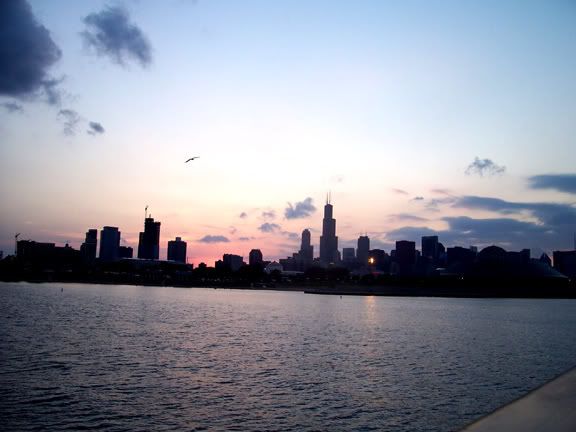 Chicago from Lake Michigan.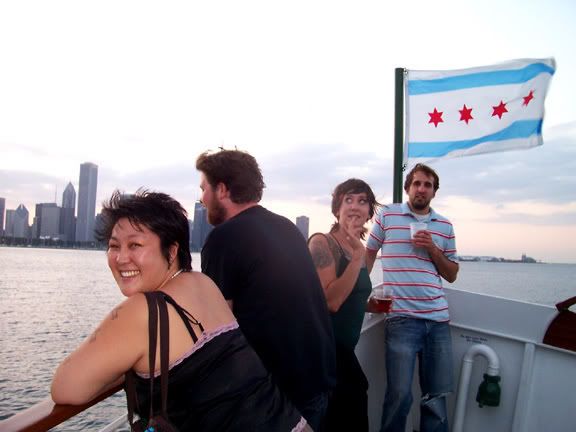 Here's a series of photos...
Mike Kraus thinks, "Hmmmm... This would make a good picture."
"Mike, look at the camera. No, don't wave. You can't see Brooke."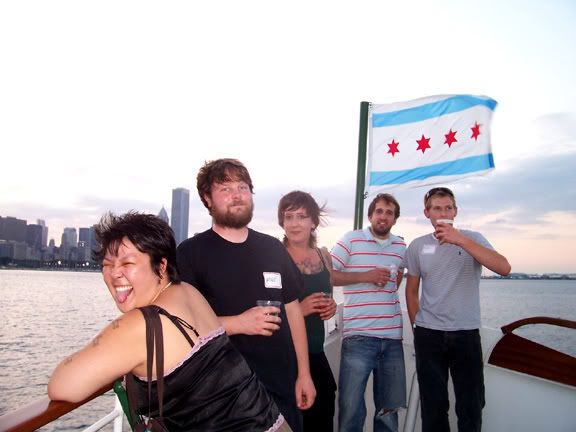 "Sorry Mike. I didn't mean to be mean about it..."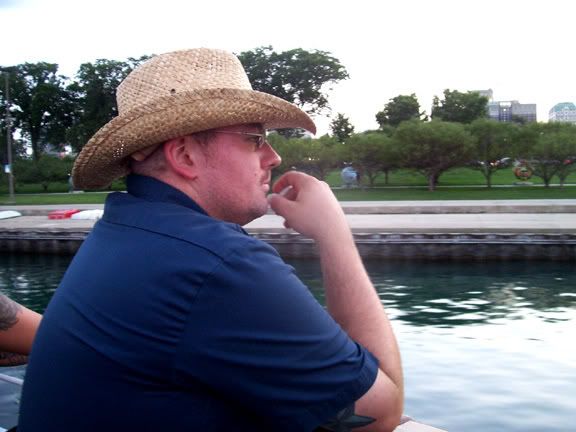 You're a sharp man Mr. Cliff...
Tyler, a toast to your new apartment. When are we having a housewarming party?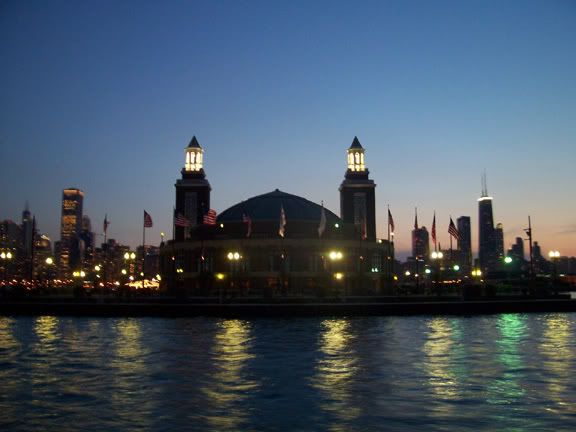 Speeding by Navy Pier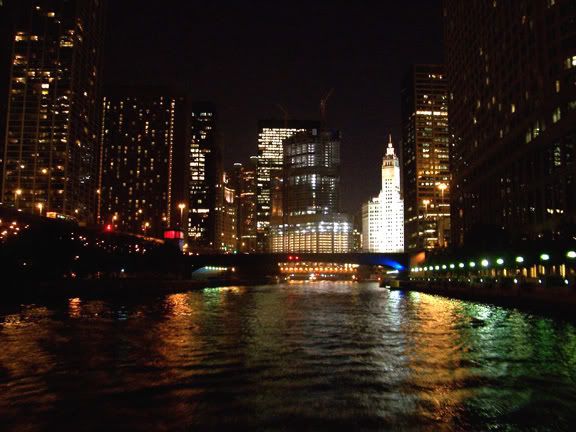 Coming back down the Chicago River with the new Trump Tower being constructed straight ahead.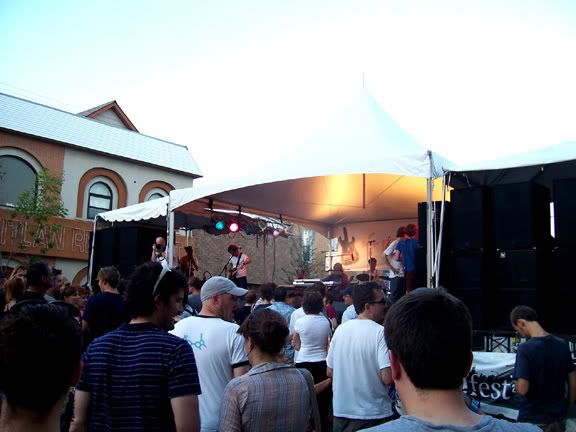 Califone at West Fest a couple of blocks from my apartment
The Ponys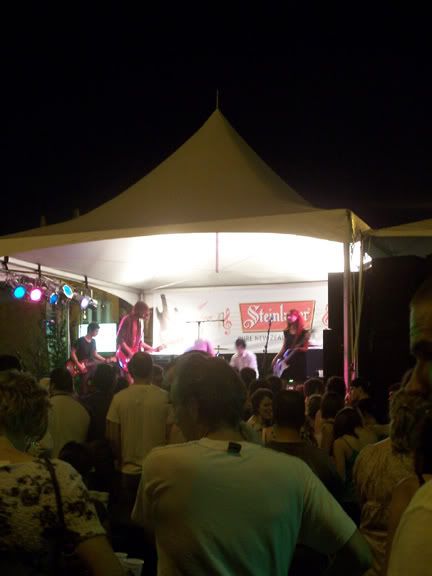 More Pony action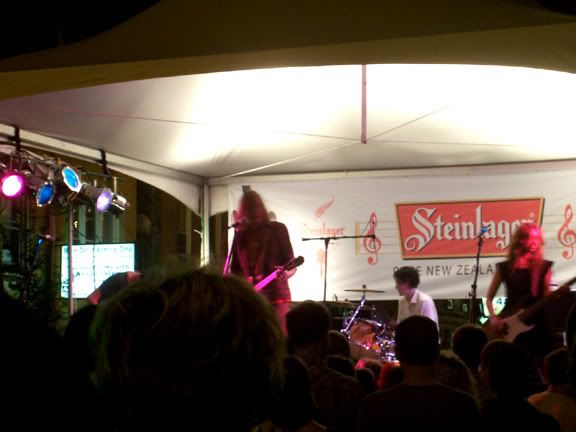 More...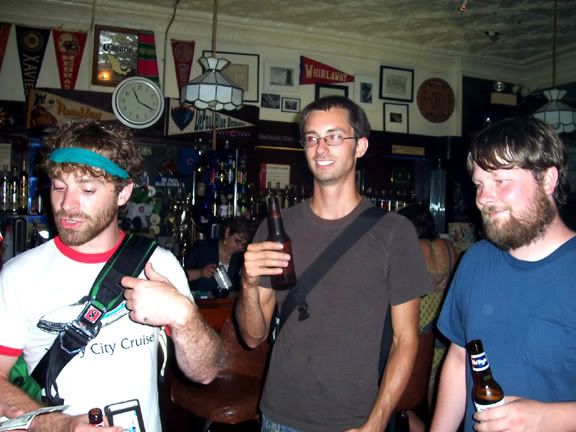 Matt, Nate, and Mike at the Whirleyway. Welcome to Chicago Nate. You are more proof that I have friends from Muskegon moving to Chicago once a week...
Hanging out on the Bloomingdale Trail
More BT action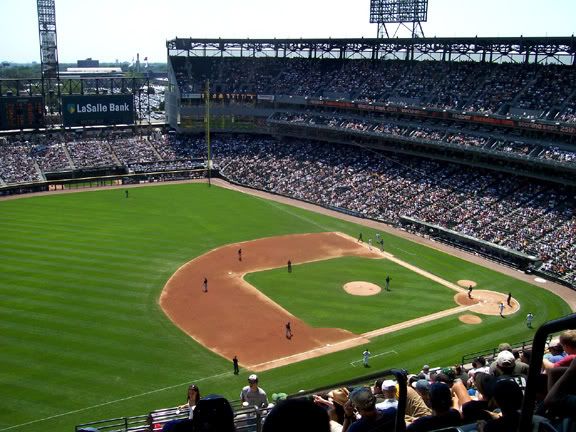 Well, Megan and I wanted to go to this antique/flea market thing. It ended up being some shady shit at the projects. Nothing good to buy either. So, we headed to Little Italy for a festival. But, the baseball park was on the way and ended up going to see the Sox. I believe Sundays are the lamest days in baseball. Last week's Cub's game was "American Girl Night" and it was "Kid's / Spirit Day" for the Sox. Anyway, we saw Bobby Jenks tie the record for retiring batters. Second milestone baseball game I've seen at a week...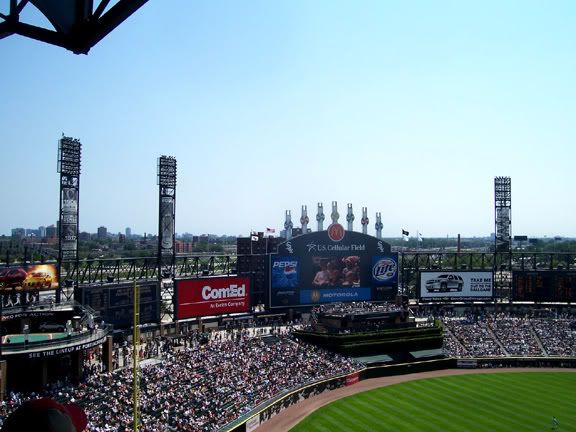 Looking out of The Cell toward the outfield.
Nothing like watching a game in 100+ degree heat and fighting Sox fans because we had seats in the shade.

Looking toward downtown from the Cell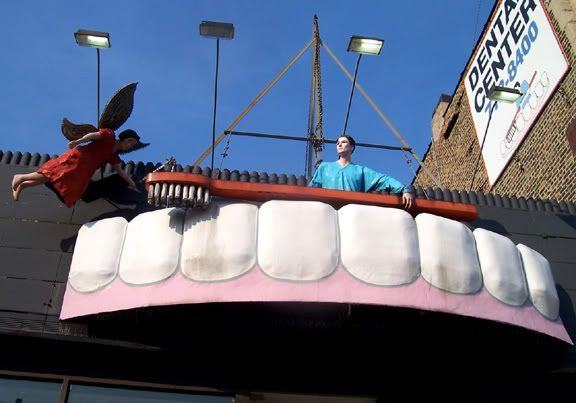 My favorite dental sign in Logan Square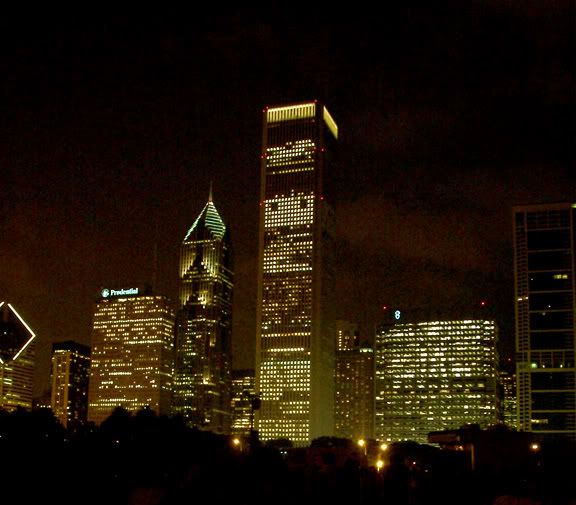 Frances, Noah, Karli, Megan, and I went to see Butch Cassidy & the Sundance Kid at Grant Park.