Here's Megan very happy with her Turtle Blizzard from Dairy Queen. If we didn't go to Dairy Queen "right now, summer would be ruined."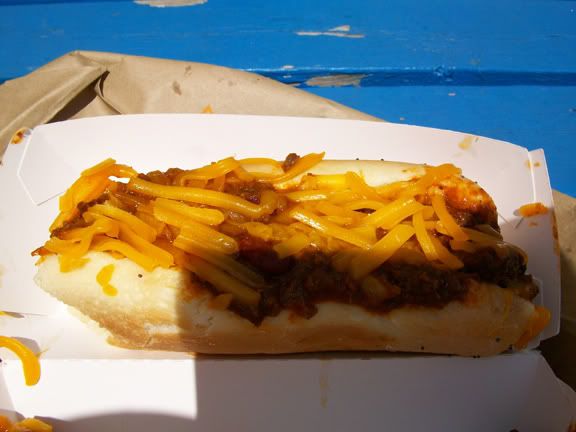 Here's the heart attack the DQ had waiting for me. As some of you may know, this is their "healthy choice" on the menu...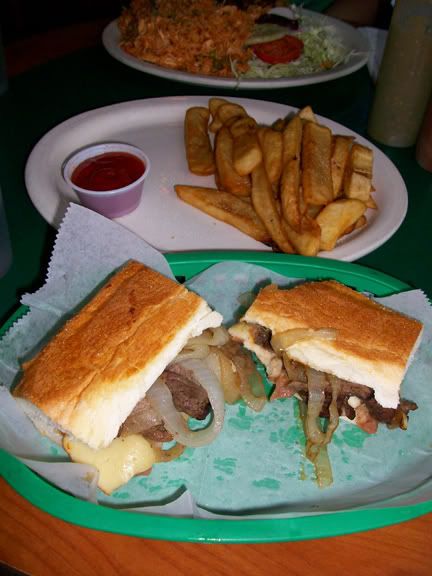 Oh sweet
Irazu
. I never had their Pepito Sandwich before, but I had to get it when it was listed as "Chicago's Favorite." I agree, it's a Midwestern Costa Rican delight.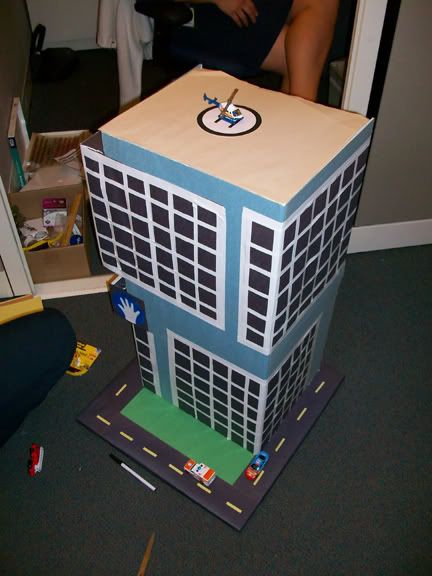 So, as many of you have heard by now, my job is great. It's nothing but bubble gum and lollipops. There was a Sox game last week, a kickball game next week, and this week was model building. Here are a few pictures of the model our department submitted for a hospital competition. For those who don't know, Children's Memorial Hospital is constructing a $1 Billion hospital in downtown Chicago that will look like this. But, it will be constructed out of something a bit more stable than construction paper and double sided tape.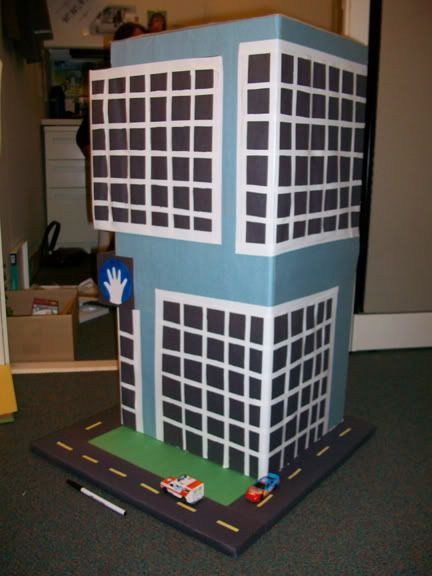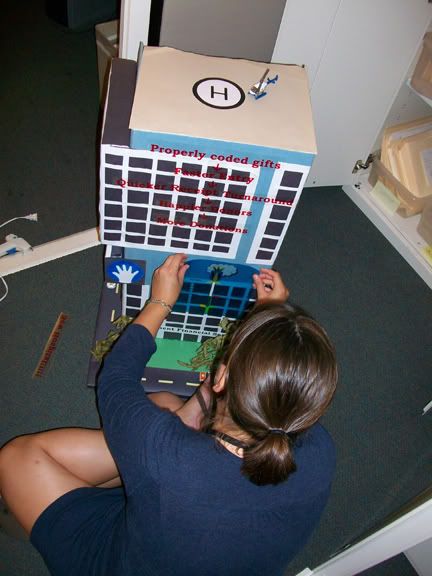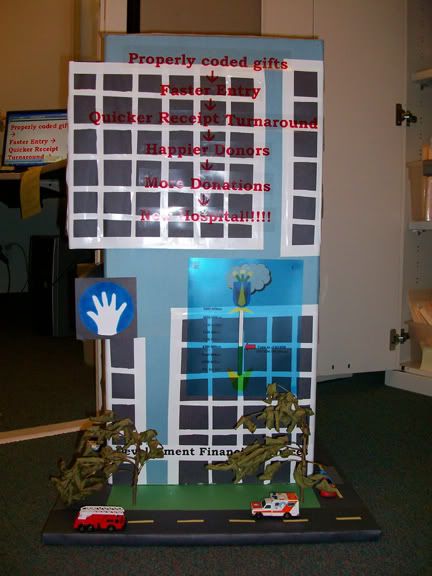 As "new guy," I was designated to work on the helipad and placing proper logos for the helicopter and ambulance.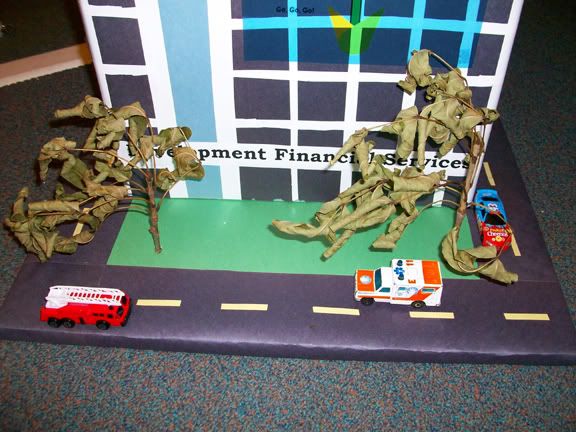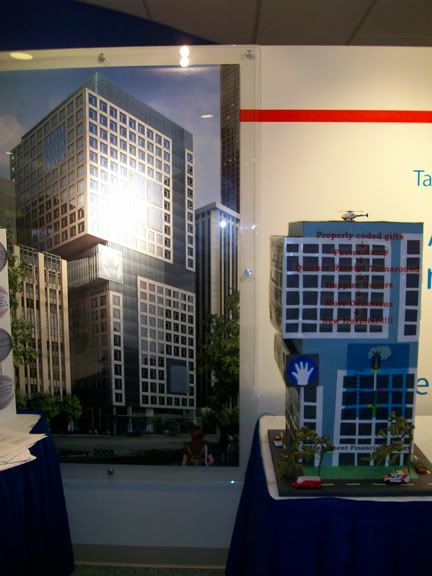 Can you see the resemblance?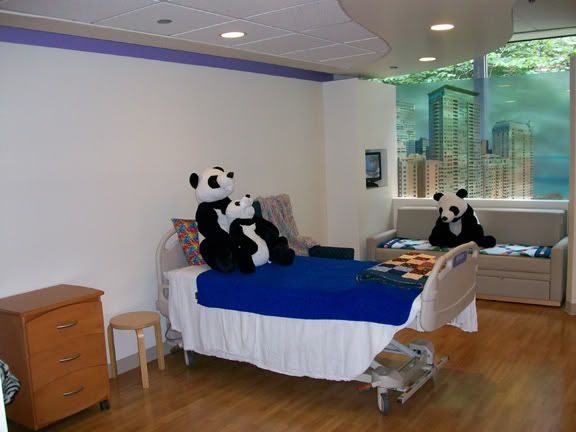 Here's a mock up of what the new Hospital's rooms are going to look like. All rooms will be private. The couch pull out into a bed for parents staying overnight. There's a private bathroom. Two TVs (one for the kid and the other for the parents). And they will have all sorts of artwork and other things. The patient rooms are so nice that I'd live in one should the hospital decide to rent a few out as apartments to employees.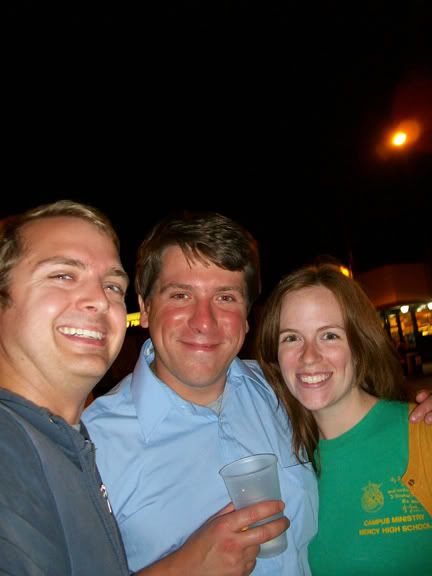 Here's me, Jacob Dykema, and Megan outside of the L & L on Clark near Belmont. He was in town for a conference and we also spent some time over at My Thai and Exchequer the next day. Thanks for coming down, Jacob!
I got my first paycheck from Children's today and decided to make this fine purchase. Megan and I headed over to
R.J. Grunts
in Lincoln Park. This is the "Gruntburger" which is a hunk of meat slathered in bleu cheese and sauteed onions. MMMmmmm...
Such a delicate lady. So, the theme is food and work with Jacob thrown in for good measure.
Thanks for playing!
xoxo,
Mike