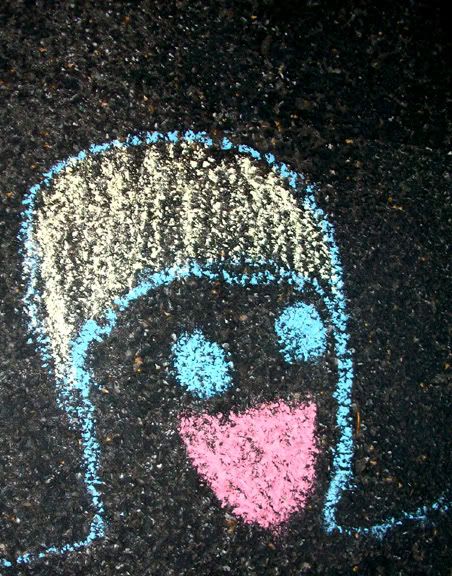 An original chalk on papa driveway piece by Tachel. Note: It is near the "Poopie" graffiti, which will never wash away. That will boost the re-sale value of the house.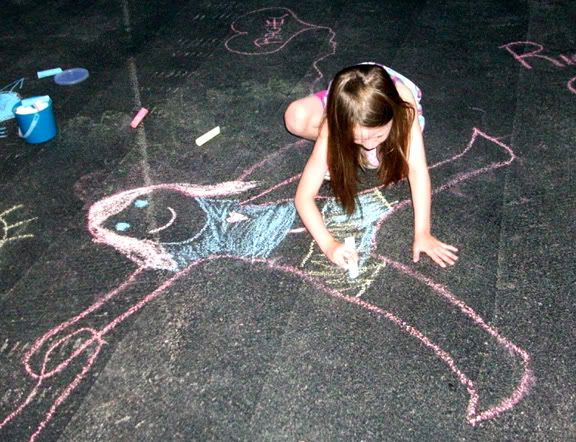 Self-portrait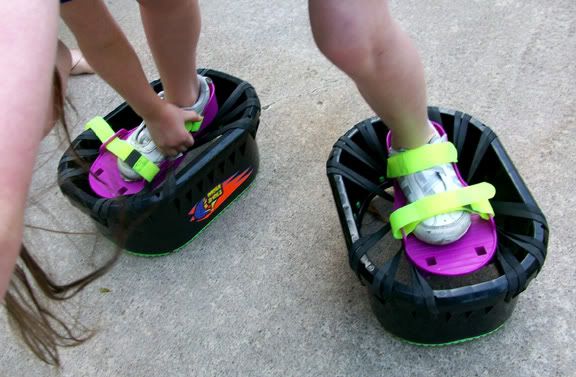 MOON BOOTS!!! Marianne had quite the $3 find at a garage sale. A find that almost killed the entire family (or at least put them in the E.R.). Unfortunately, I am too big to use them and I really can't lose more weight without jeopardizing my health...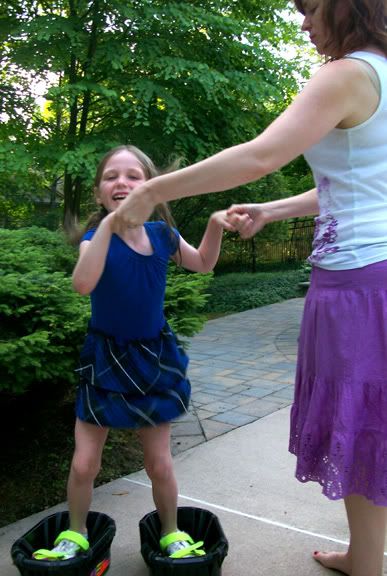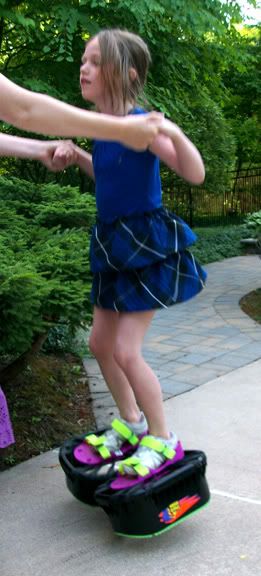 I can't wait until she uses them to jump off the diving board...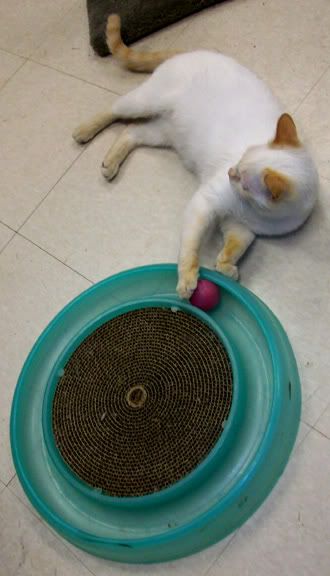 Here's Dock playing with his favorite toy. He is 2 hours of sleepy peace and 15 minutes of chaos. That you can count on. We'll see how he does after he gets neutered tomorrow...
BARKTOBER FEST 2011 is on September 24th in Egypt Park (next to Lollypop Farm) and I'm on The Dirty Dogs team. So, please support me (and the homeless and abused animals of Lollypop Farm) by going to
http://lollypop.kintera.org/ba​rktoberfest/mike
to make a donation!