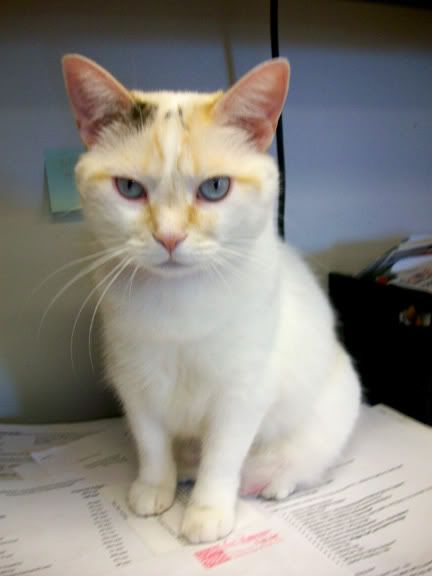 This is my most recent office buddy. His name is Dock and he has a cold. Named Dock because he was found on a loading Dock or something like that.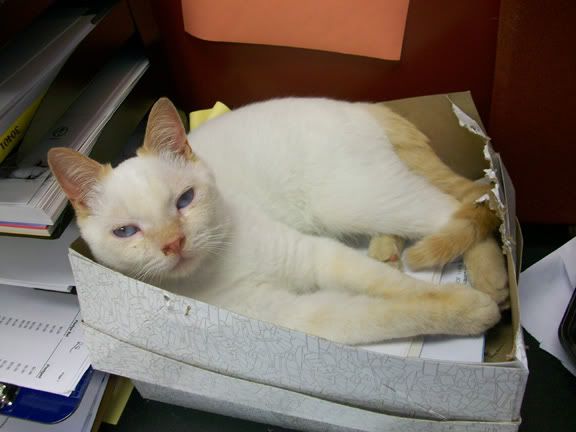 He also does not appreciate when I wake him up for this nonsense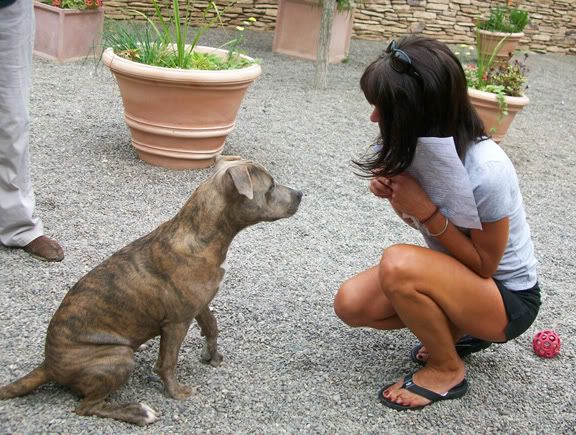 Also, meet Dave's new dog Stella. She's a pit bull mix that is about 7 months old. Pretty laid back. Likes to sleep.
At the Corn Hill Art Festival in downtown Rochester. Pretty cool art fair. It reminded me a lot of the art fair in Old Town Chicago.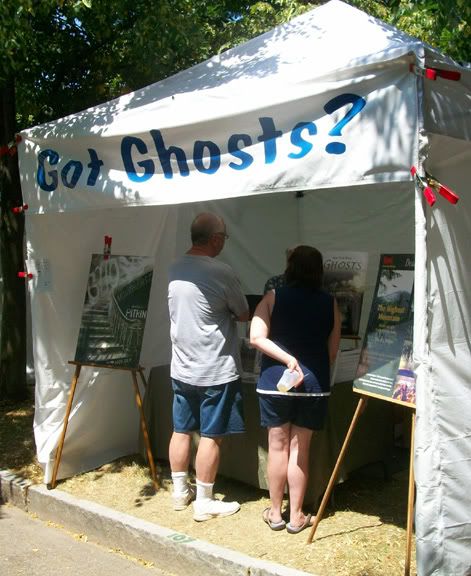 "Got Ghosts?" is probably my favorite vendor. Probably because I hope we buy a haunted house where the spirit does the dishes...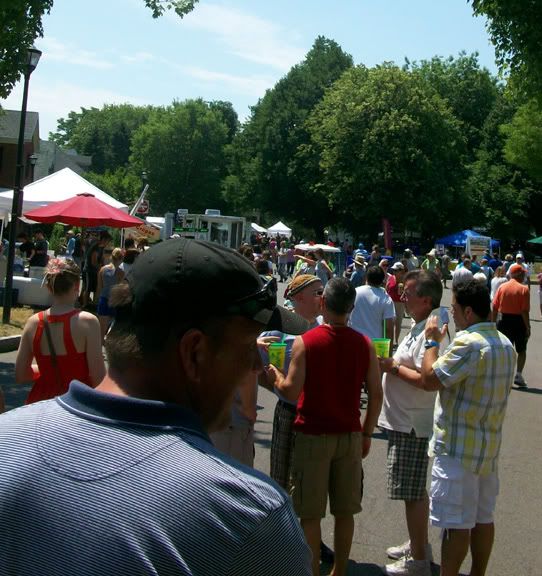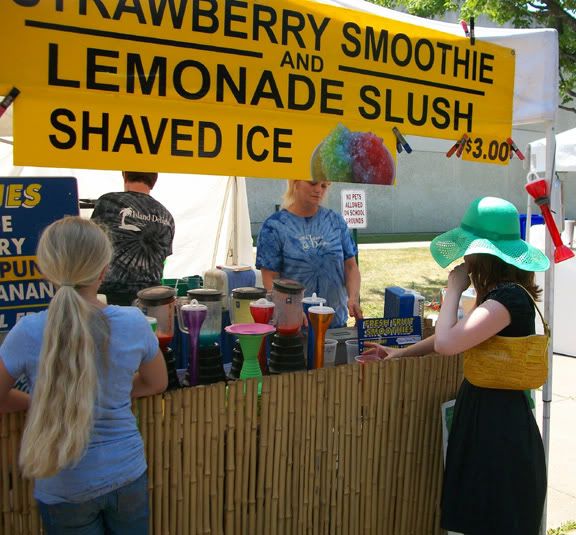 The strawberry "smoothie" was more of a "slurpee" since it was all ice. But, it was so hot that I think I preferred the ice.
Megan is incognito so she doesn't get swarmed from all her adoring fans.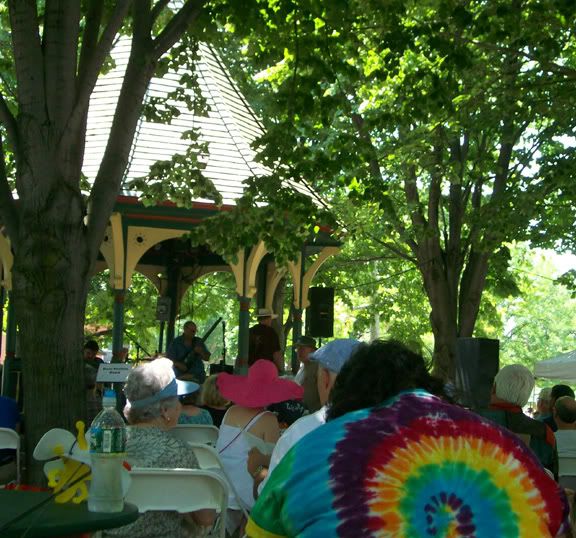 Music at the gazebo. It never ceases to amaze me that people say they prefer to live in the suburbs to the city. A nice park with a gazebo. Activities. Walkable. So on and so forth. You can tell I was spoiled by Chicago...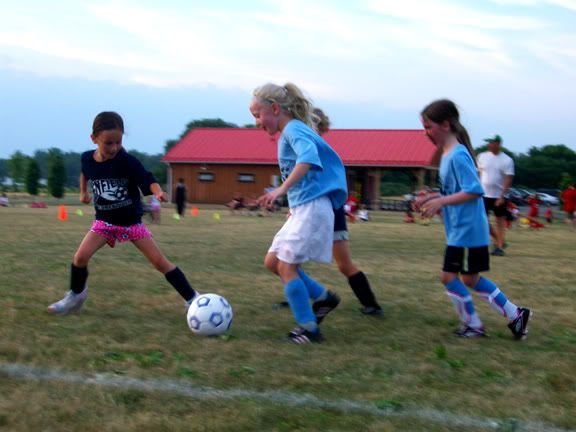 Finally, Rochester native Abby Wambach. Well, maybe in a few years. Rachel had her first soccer game and I have to say that she plays a really aggressive defense. Go Cougars!
Not too much planned for the next week. Just going to the final installment of Harry Potter on IMAX. It's been pretty much the only movies I've seen on the big screen for the last decade. Anyway...