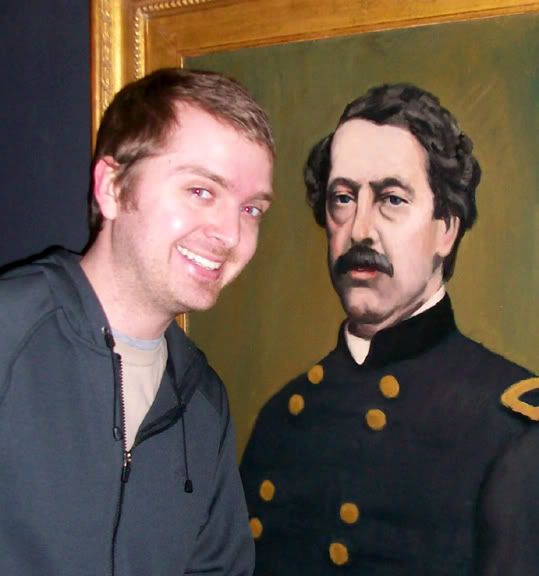 Me and Albert Doubleday (possible inventor of baseball). My wife and I went out to see an open house in Bushnell's Basin (just outside of Rochester) and then we passed the exit and I soon discovered she was kidnapping me. After a few hours, I realized we were going to Cooperstown National Baseball Hall of Fame!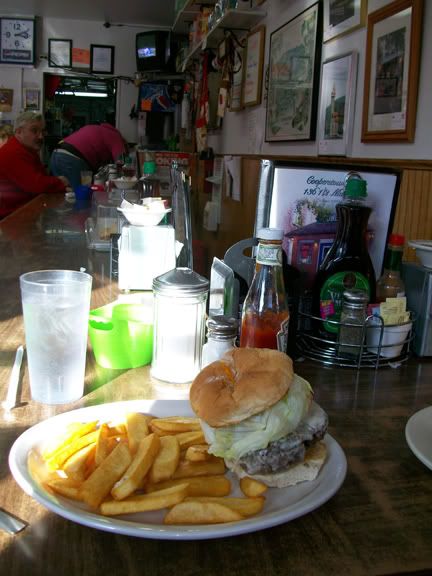 But, first things first... We had to get a big burger at the little Cooperstown Diner: http://www.cooperstowndiner.com/
Doubleday Field, birthplace of baseball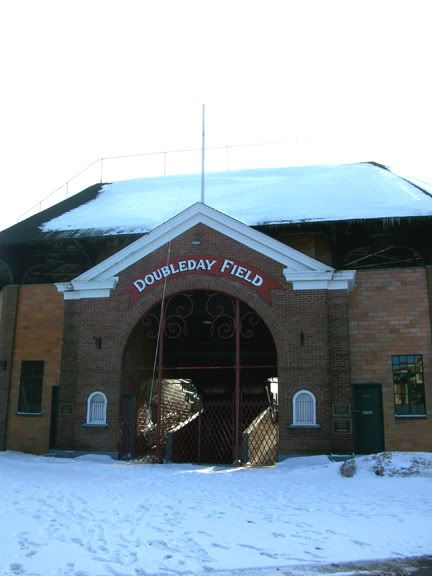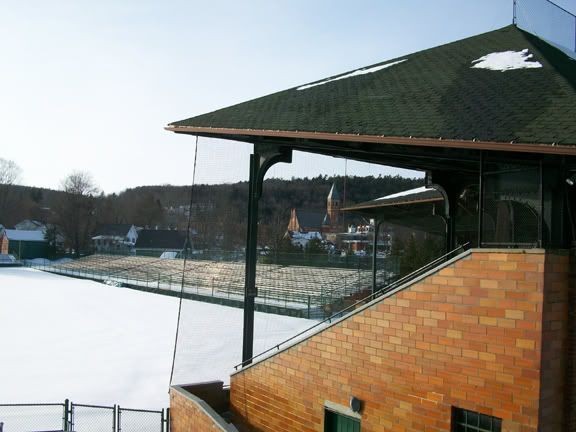 Inside the stadium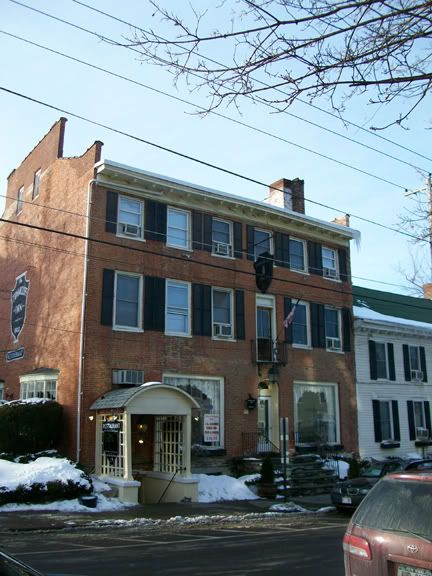 The Tunnicliff Inn, where Megan and I stayed the night before heading to the Hall of Fame.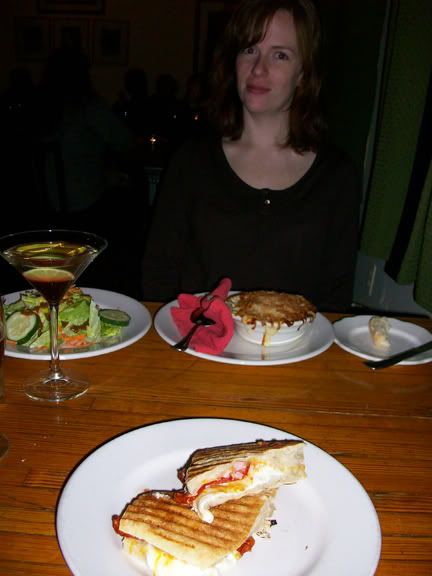 Good food at the Alex and Ika Restaurant: http://http://www.alexandika.com/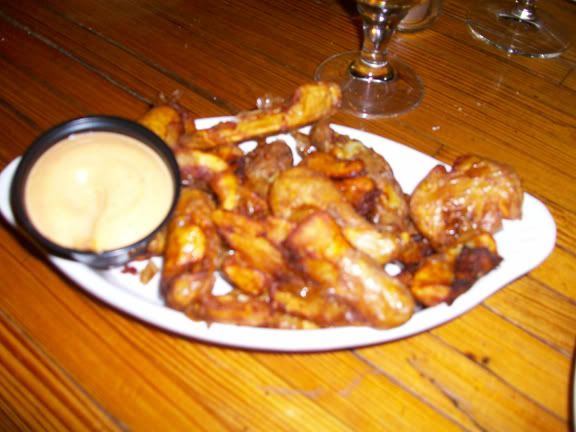 Apparently, Rachel Ray forces everyone to get the Fingerling Fries. And for good reason...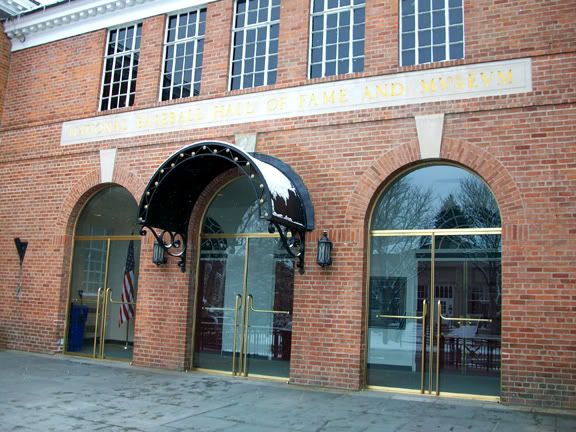 OH MY GOD!
OH MY GOD!
OH MY GOD!
OH MY GOD!
OH MY GOD!
OH MY GOD!
OH MY GOD!
OH MY GOD!
OH MY GOD!
OH MY GOD!
OH MY GOD!
OH MY GOD! It's the National Baseball Hall of Fame!!!
OH MY GOD!
OH MY GOD!
OH MY GOD!
OH MY GOD!
OH MY GOD!
OH MY GOD!
OH MY GOD!
OH MY GOD!
OH MY GOD!
OH MY GOD!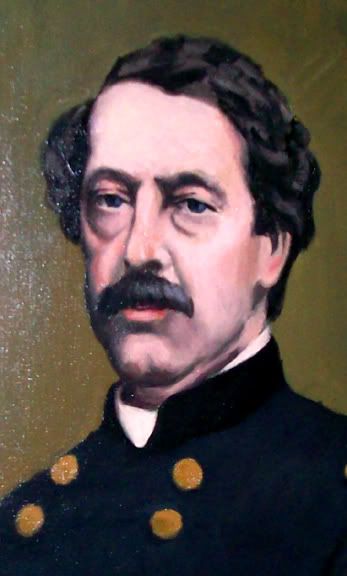 Hello Mr. Doubleday.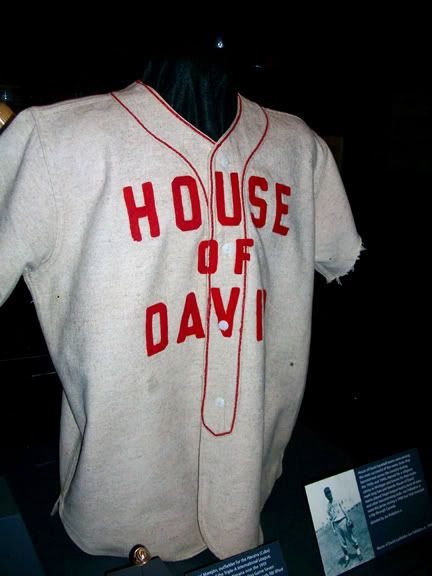 The House of David baseball team, which was an early religious baseball club near where I grew up in Michigan.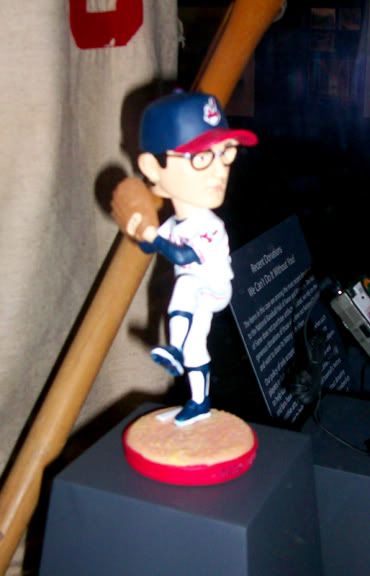 Charlie Sheen "Wild Thing" bobblehead!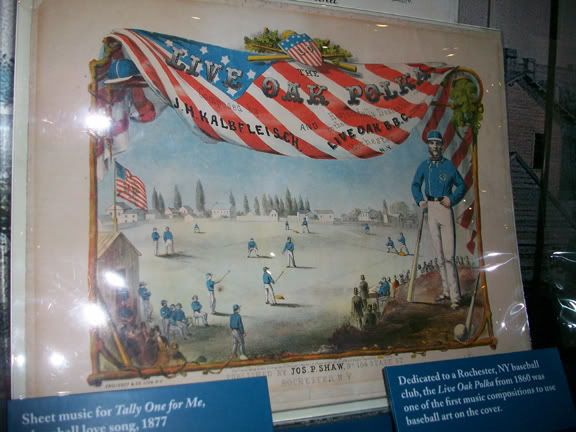 Music inspired by baseball in Rochester
Babe Ruth's 60th homerun ball
Ty Cobb's sliding pads. Unfortunately, I didn't see his cleats. Those would be impressive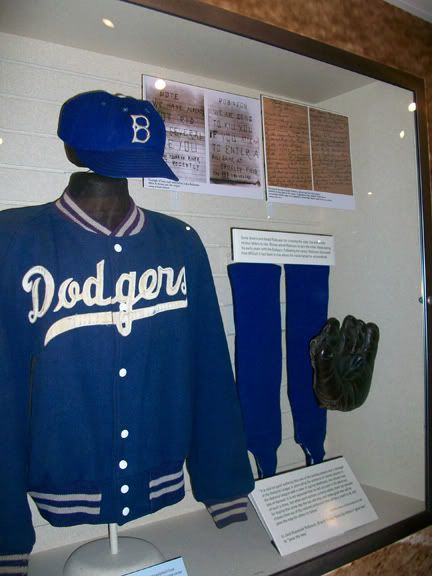 Jackie Robinson's uniform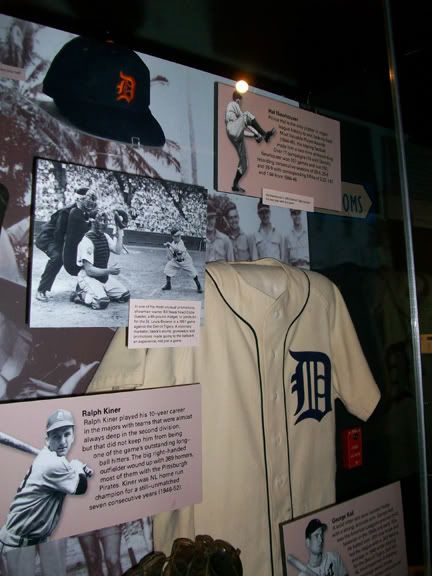 Al Kaline's hat and George Kell's jersey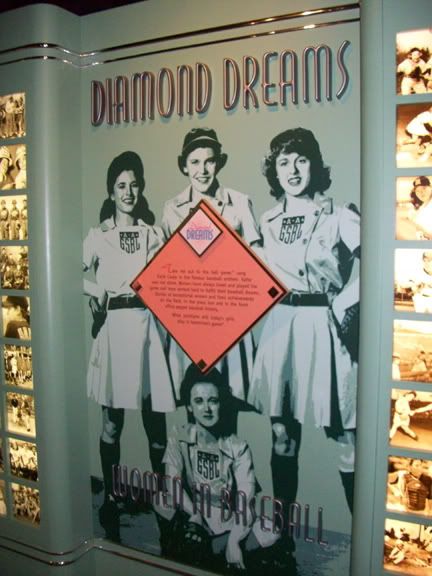 A League of Their Own. Remember this from the end of the movie?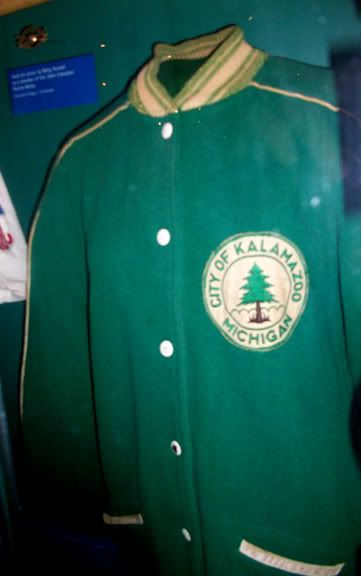 Uniform from the Kalamazoo Lassies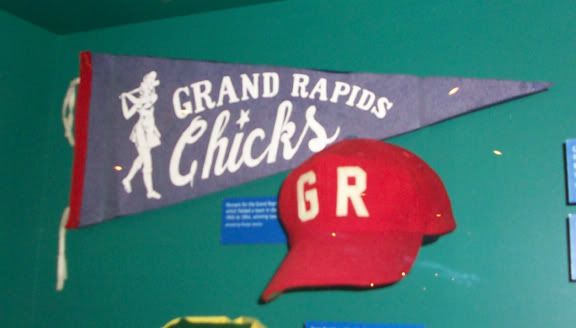 Grand Rapids Chicks. That sounds about right...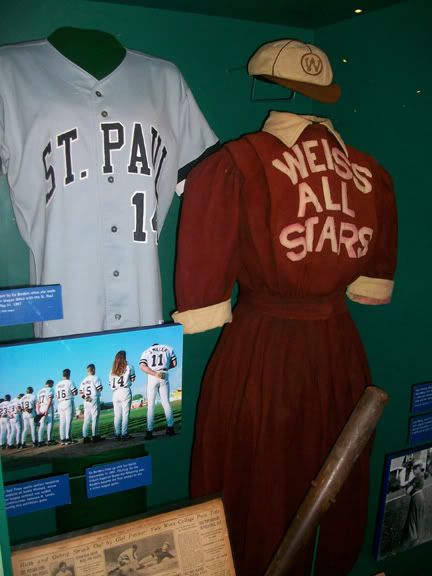 Now this is a baseball uniform. Megan also hopes that baseball brings back the "Hot Pants Patrol."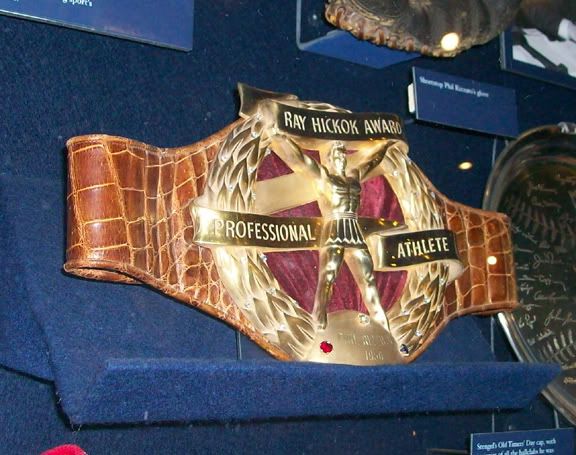 The Hickok Belt from Rochester, New York! Essentially, this was the ESPY award from 1950
to 1976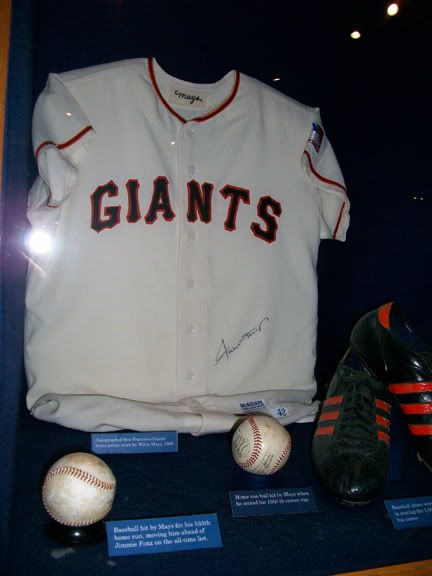 Willie Mays memorabilia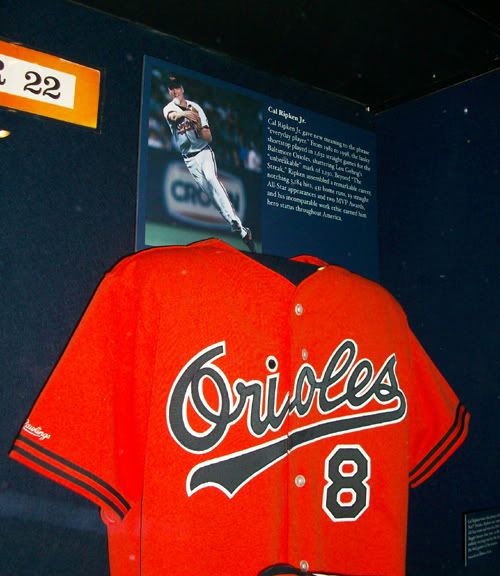 Cal Ripkin's construction barrel uniform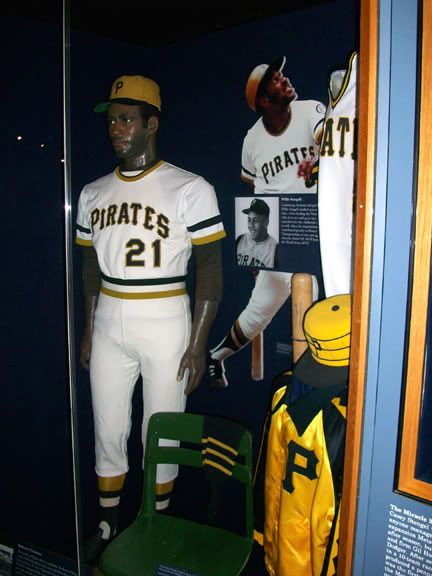 It seems Roberto Clemente donated himself to the Hall of Fame...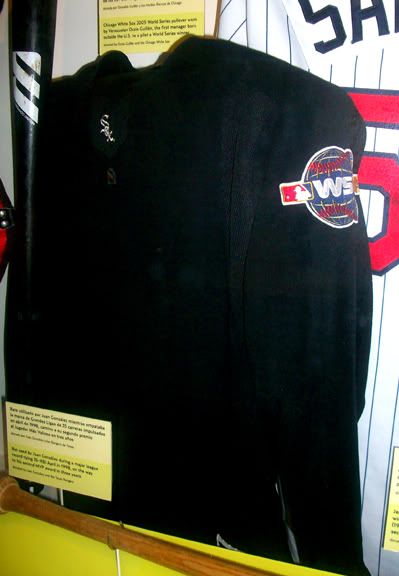 Hey White Sox fans, I didn't forget about you. You should recognize Ozzie Guillen's sweatshirt from the 2005 World Series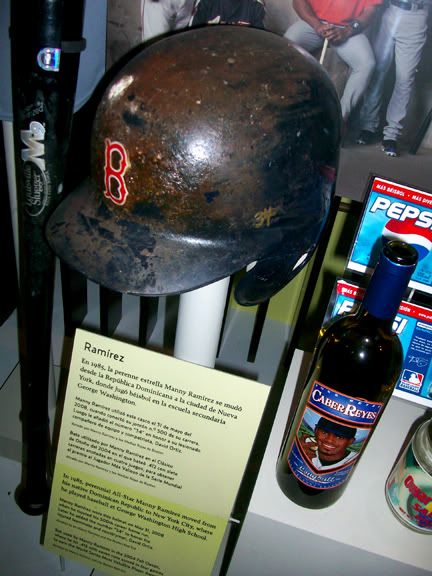 Manny Ramirez's batting helmet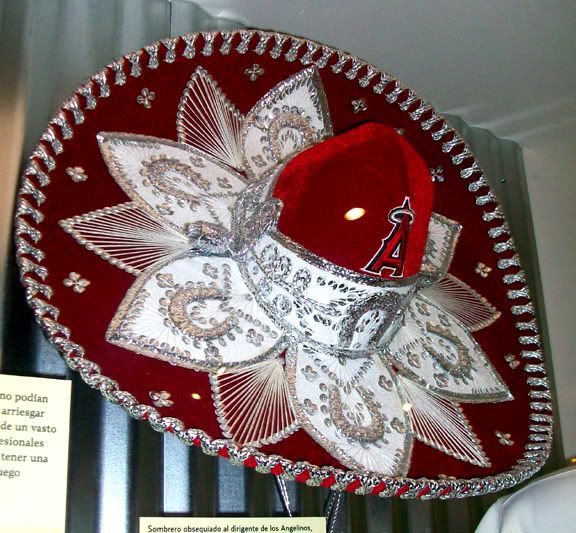 Angel's uniform sombrero...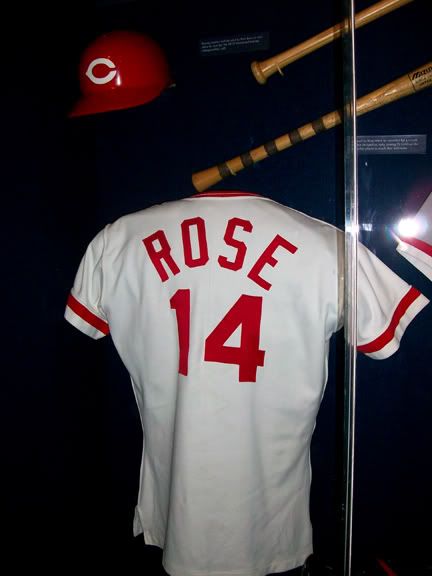 Pete Rose stuff. Listen closely because you have to understand this. Pete Rose is in the baseball museum. This is not the Hall of Fame. You will be reminded of this again...
The best display. All my childhood heroes in one case. Alan Trammell, Kirk Gibson, Sparky Anderson, Darrell Evans, Lou Whitaker.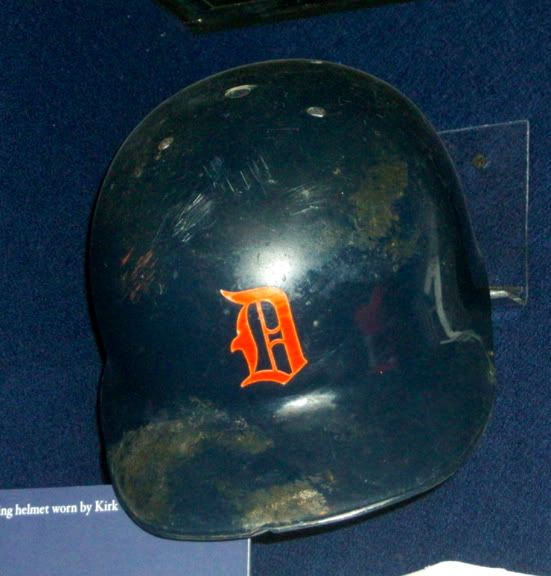 Kirk Gibson's batting helmet.
Sparky Anderson's hat from the 1984 World Series when he became the first manager to win in both the American and National Leagues.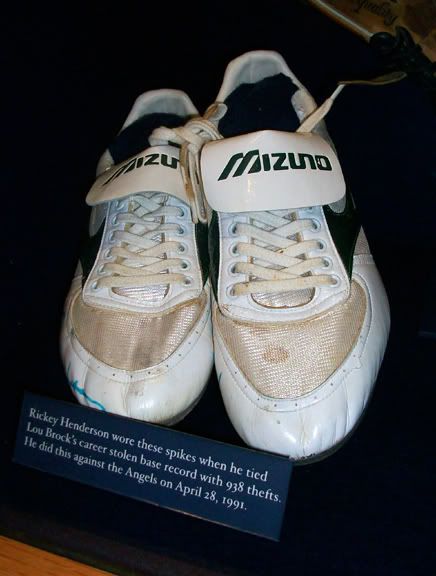 Rickey Henderson's cleats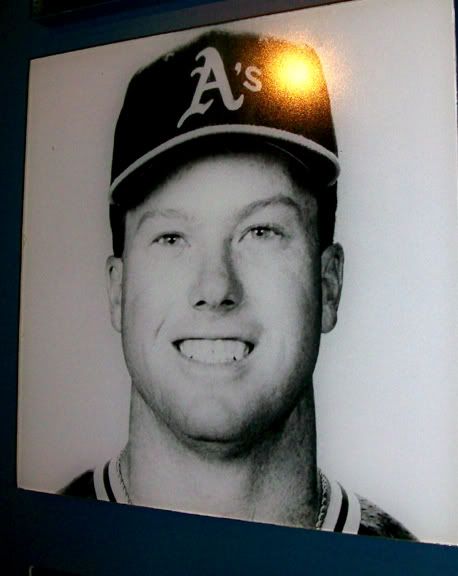 This picture of Mark McGuire is in the museum to show that he did have a neck at one time....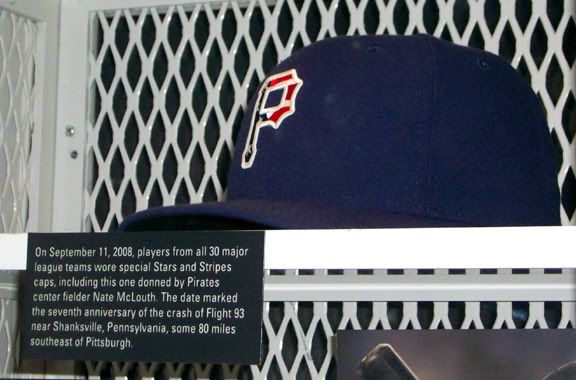 Nate McLouth, from my hometown of Muskegon, wore this hat.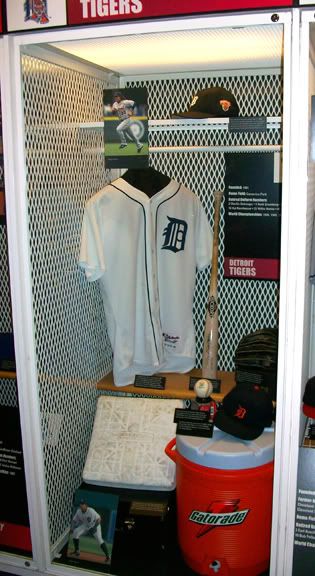 Detroit Tiger locker full of stuff
A detail of the locker
The White Sox locker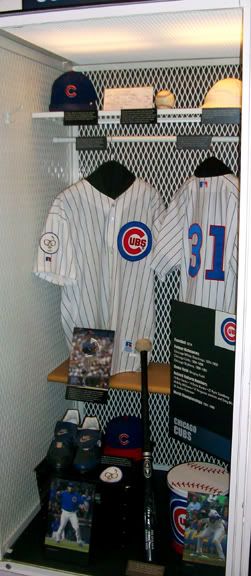 I know too many Cubs fans to leave them out. Especially since I met a few of the players featured in this case...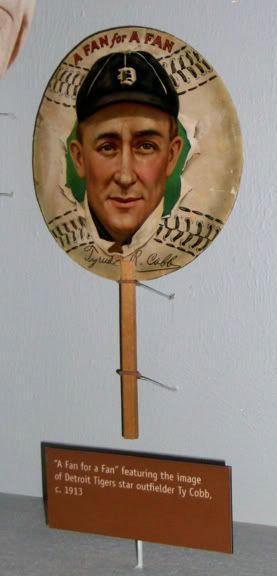 Ty Cobb fan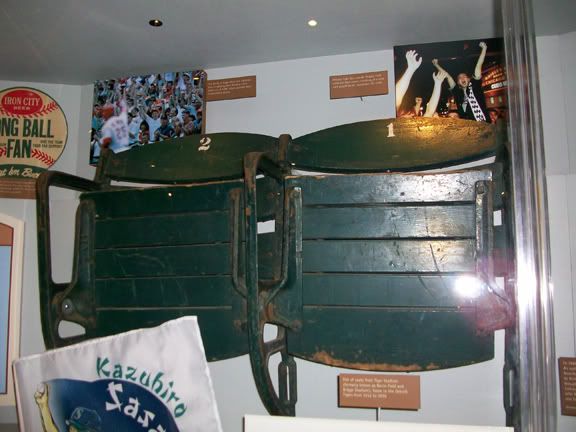 Seats from the old Tiger Stadium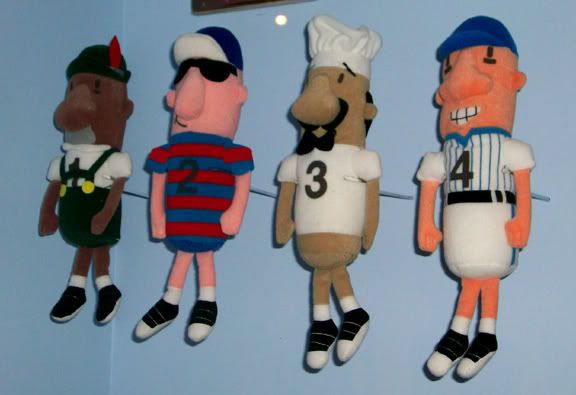 If you live in Milwaukee and don't know these guys, you don't really live in Milwaukee...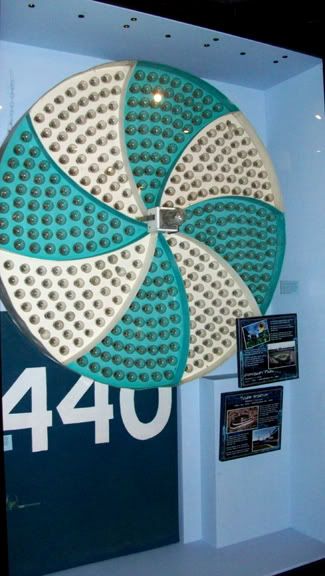 This is for my Uncle John. One of the pinwheels from Comisky Park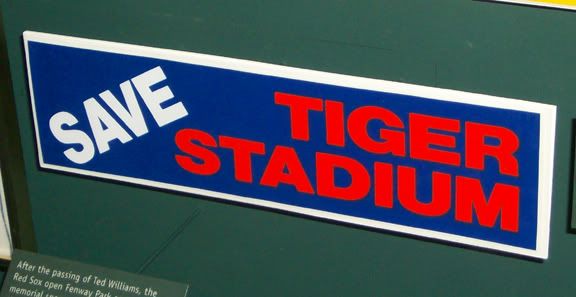 Saved, but abandoned. Very Detroit...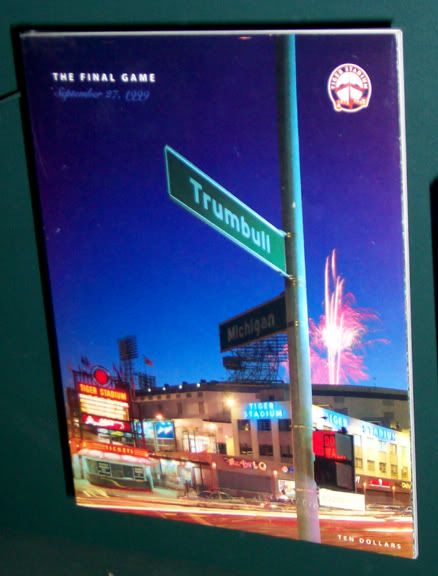 Program of the last game played at Tiger Stadium
The uniform Hank Aaron wore when he broke Babe Ruth's career baseball record (no * necessary)

Jack Morris' no-hitter ball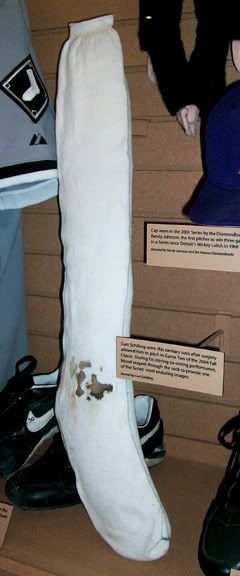 Red Sox fans should know what this is. Curt Shilling's bloody sock!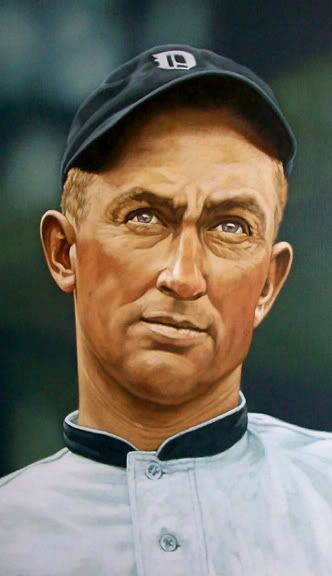 Ty Cobb art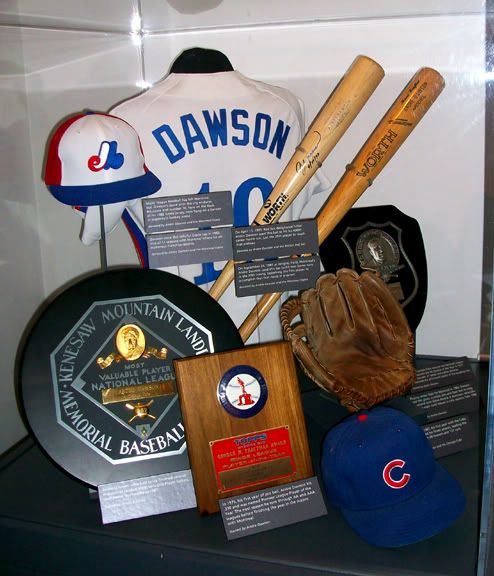 Chicago's favorite Montreal Expo, Andre Dawson!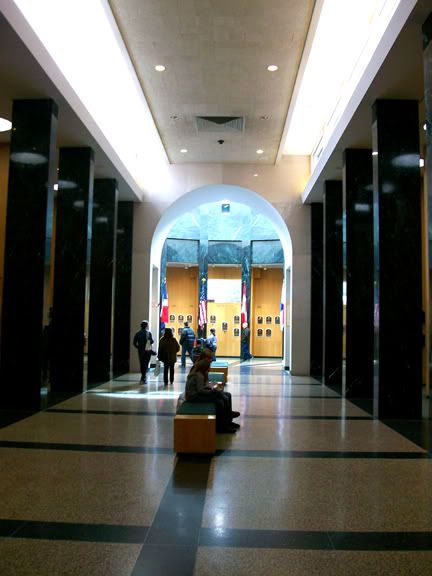 The Hall of Fame! I took a lot of pics, but not nearly all of them. Only about 1% of all Major League players make it into the Hall of Fame.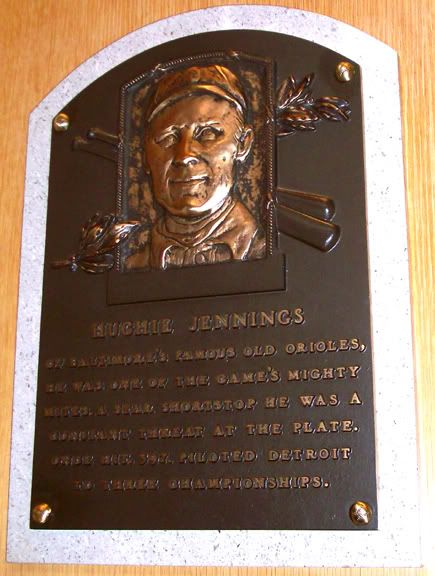 Hughie Jenning
Mickey Cochrane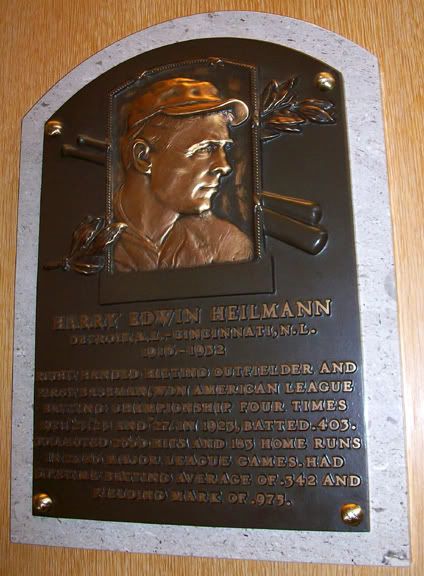 Harry Edwin Heilmann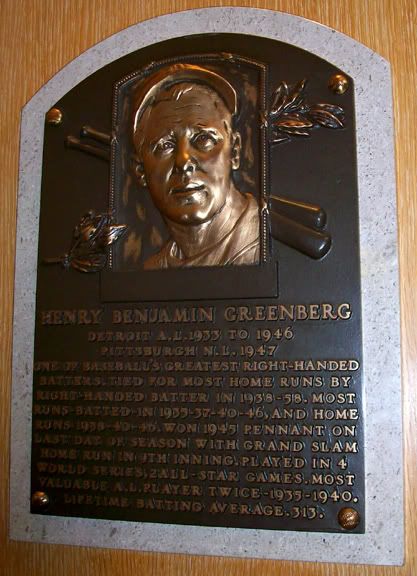 Hank Greenberg
Wahoo Sam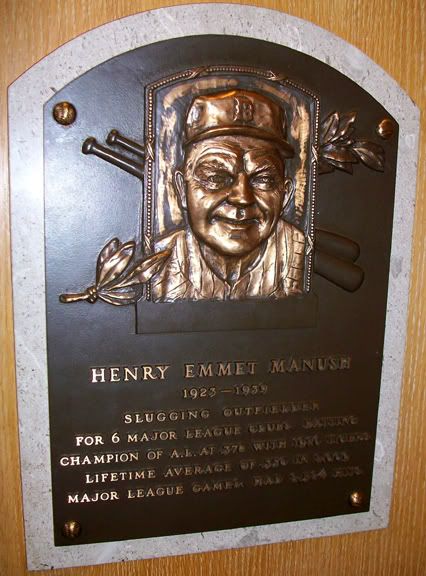 The apparently evil Henry Emmet Manush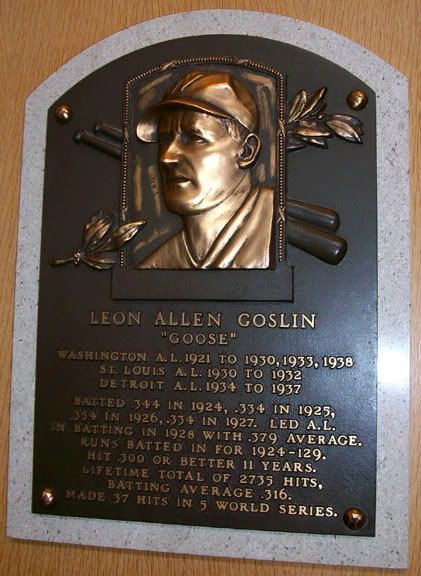 Goose Goslin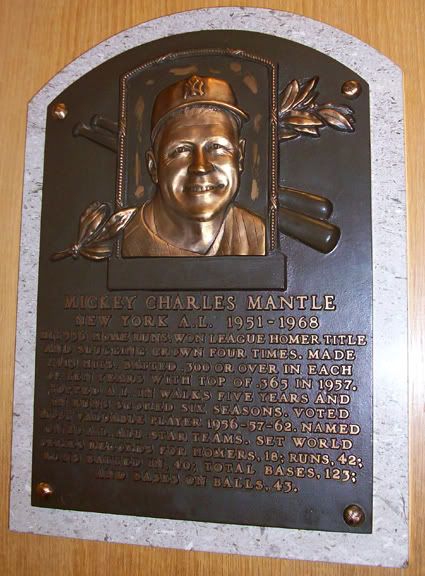 I can't believe I'm putting a Yankee in my blog, but I do have his baseball card. And, he is Mickey Mantle. So...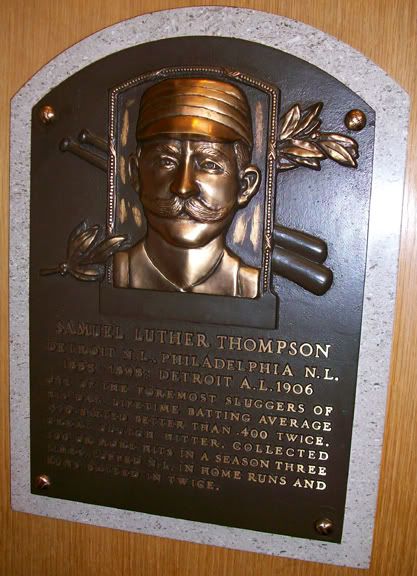 Samuel Luther Thompson did more than grow an awesome mustache to get into the Hall of Fame
Ernie Banks
Willie Mays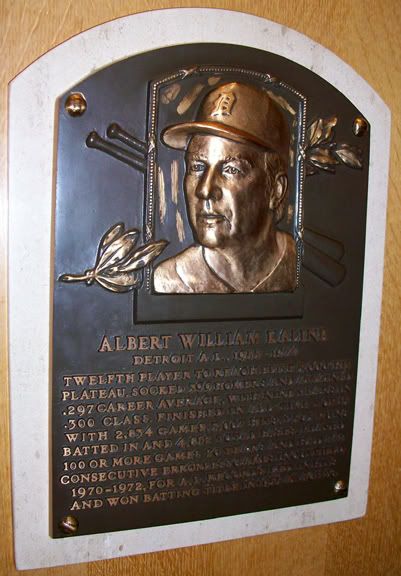 Al Kaline!
What says "I'm a baseball fan" more than wearing a Detroit Red Wings hat to the Baseball Hall of Fame? I didn't know I was going. I thought we were going to look for a house!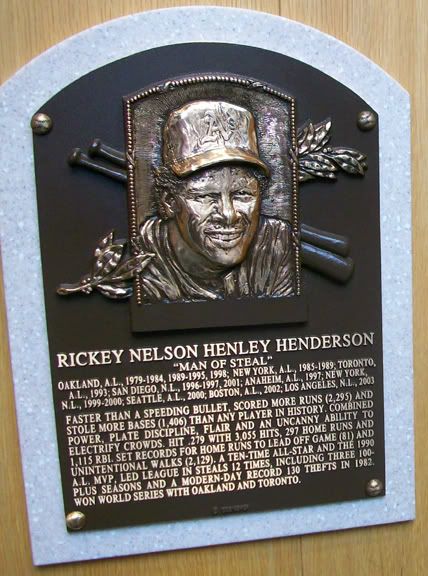 Rickey Henderson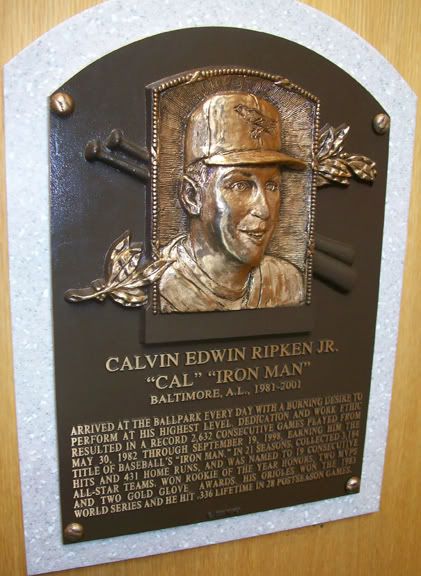 Cal Ripkin Jr.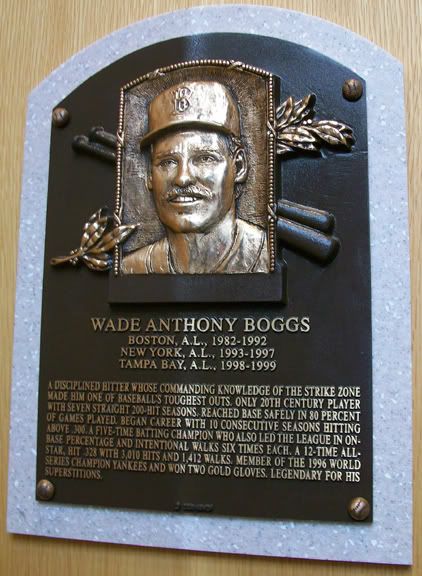 I've seen Wade Boggs play more live games than any other player. I've seen him play on all three teams and never been to Boston, to Yankee Stadium, or a game in Tampa Bay...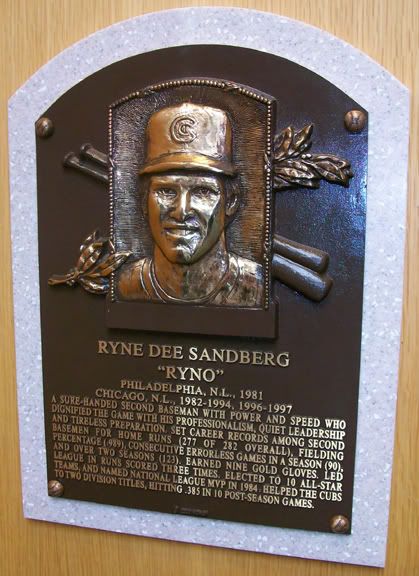 Ryne Sandberg. This is for my former boss who met her biggest crush and has many photos to prove it.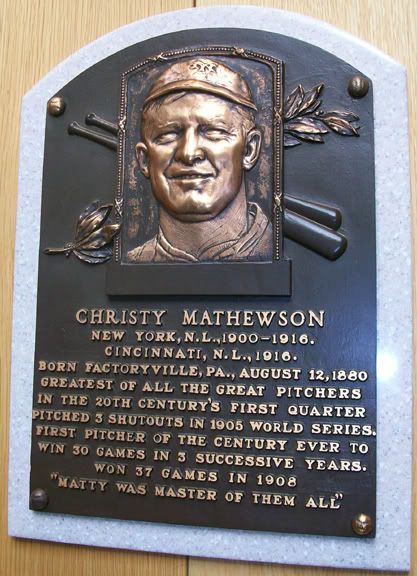 Christy Mathewson. As one guest pointed out, "that's a girls name!"
Babe Ruth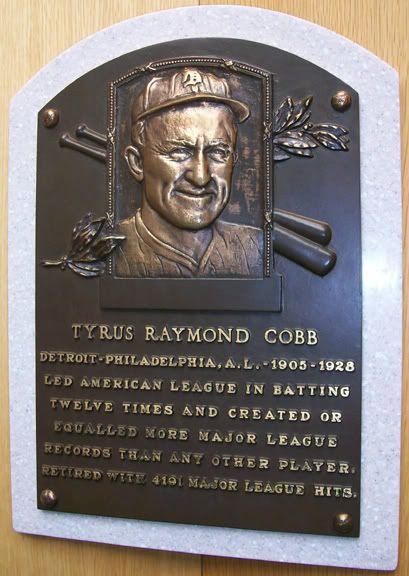 Ty Cobb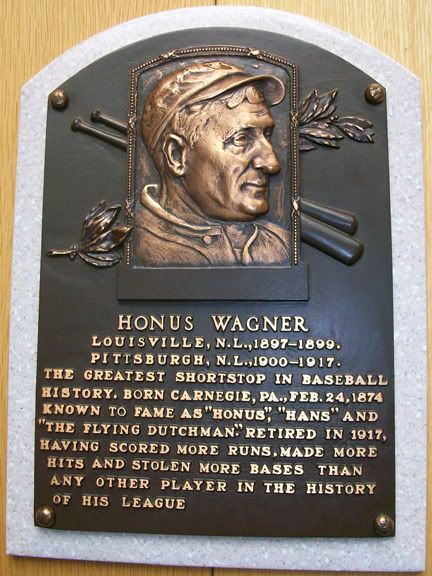 Honus Wagner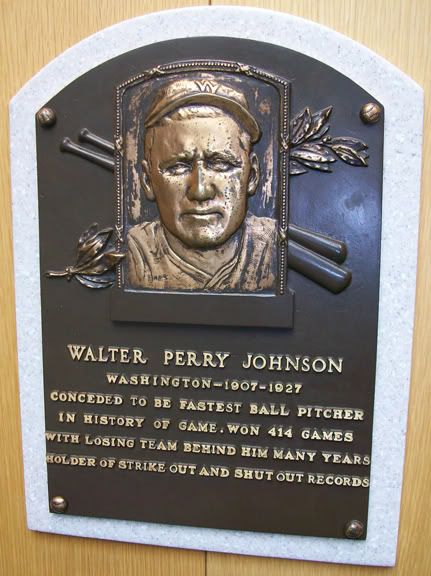 Walter Johnson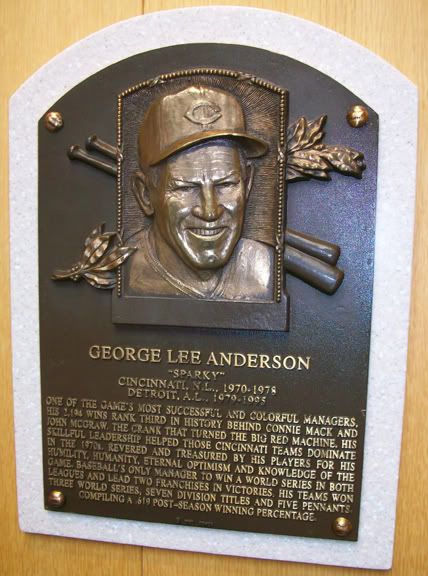 Sparky Anderson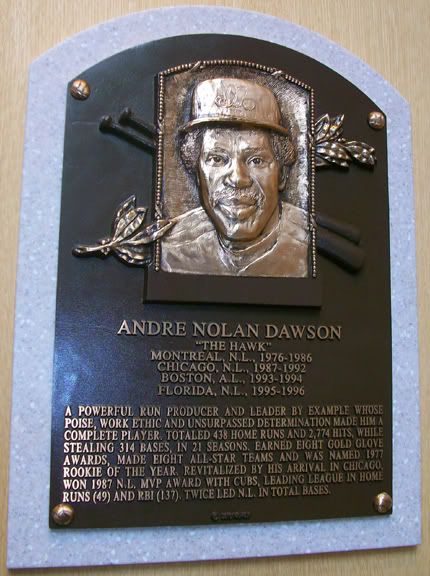 Andre Dawson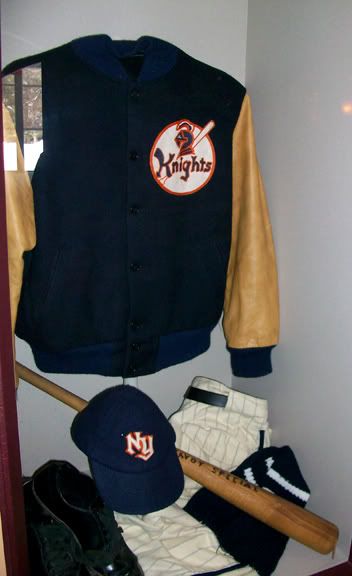 This is for my mom. It's Robert Redford's costume from The Natural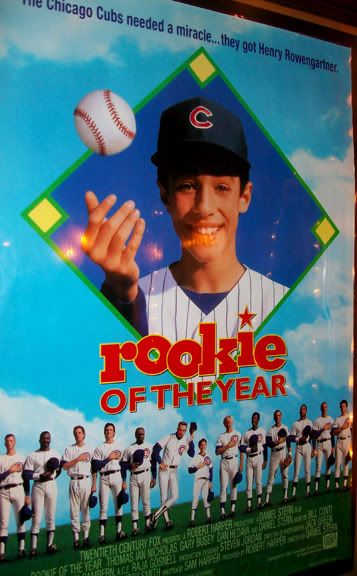 Rookie of the Year: The True Story of the Cubs Screwing Up So Bad In September That They Hired a Kid In the Stands Rather Than One of Their Prospects Who Doesn't Pan Out...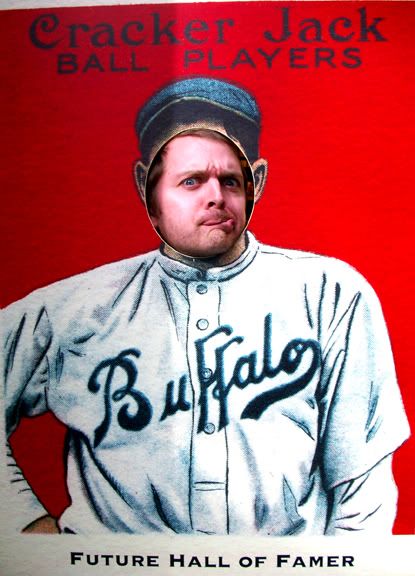 Never looked so good... Oh Hall of Fame, does this have to be the end?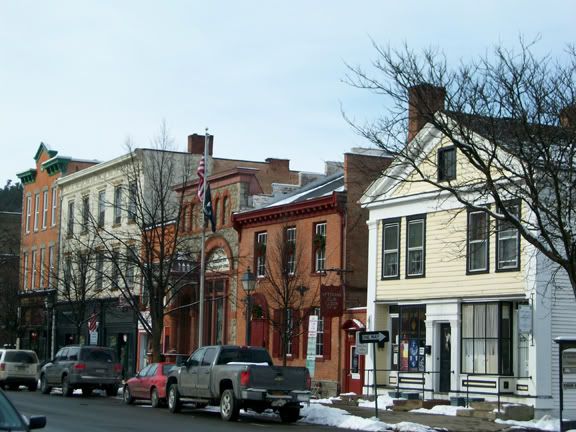 Such a nice little town in the middle of nowhere that must absolutely go crazy during the Hall of Fame Induction. I wonder what baseball players have stayed in our room at the Tennison?
And now, back to real life...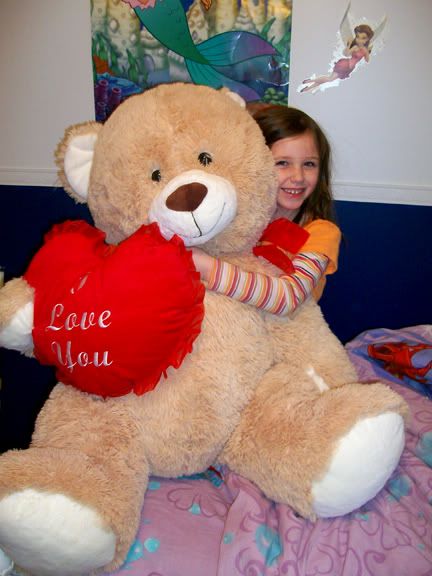 Only Tachel... Now you can share this photo with your friend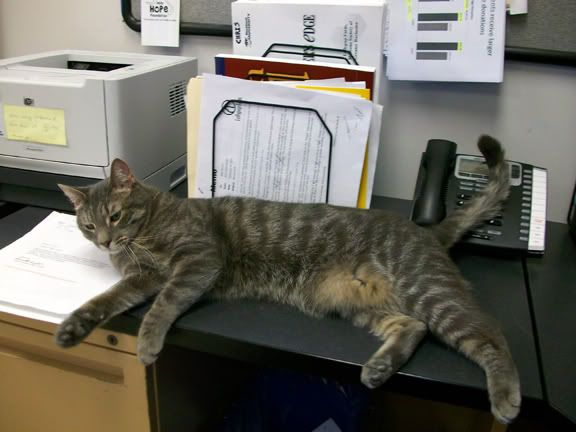 This is Rogue. He will kill you. He will meow and then jump at your face. Seemed to like my desk. I guess he's cool with me...
That's more than enough for now. Thanks to Megan for my 30 year, 4 month and one week birthday trip! I loved it and love you!