I hope everyone is having a good snow day today. It was predicted that we were going to get 14+ inches of snow and that the world was going to end. Well, we might have two inches out there. Good thing we don't live in Chicago anymore. There's a chance of freezing rain later, so that may justify all the hype about the weather for the past week... Anyway...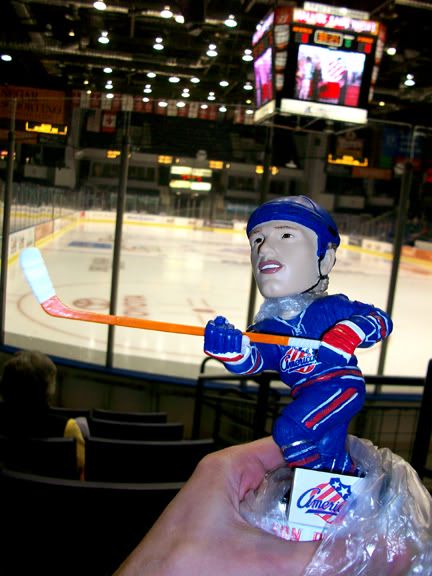 Jason Pominville Bobblehead Night for the Rochester Amerks (
http://www.amerks.com)
last Friday! YES!!!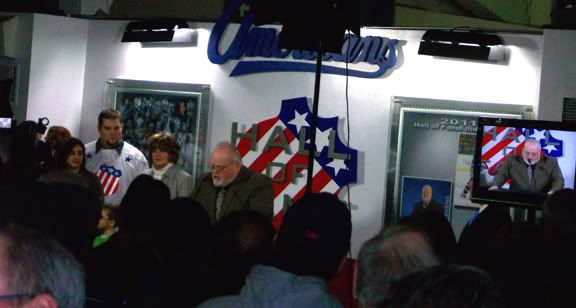 Not only were their bobbleheads, but it was Hall of Fame Night too. Don Stevens and Doug Houda were inducted into the Amerks Hall of Fame. For more info on that, go to: http://www.democratandchronicle.com/article/20110129/SPORTS02/101290322/Houda-Stevens-join-Rochester-Amerks-Hall-of-Fame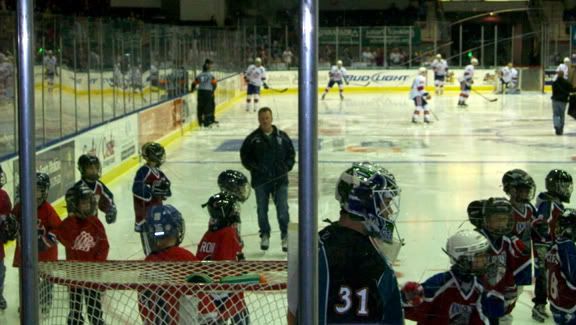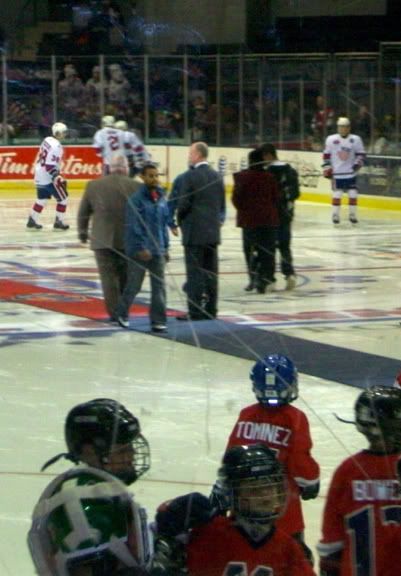 Stevens and Houda in front of all the fans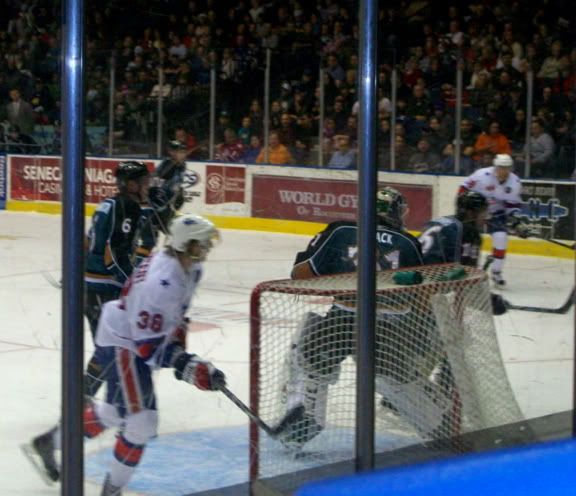 Amerks pulled out a 2-1 victory over the Manitoba Moose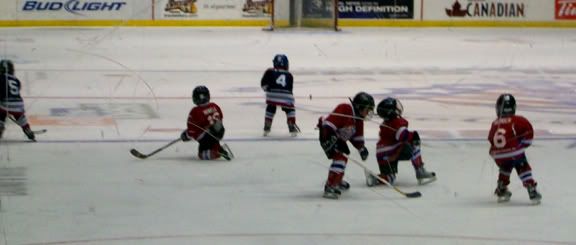 Intermission Pee-Wee Hockey! Last time, the kids could barely stand up. This time, these kids were almost in the minor leagues.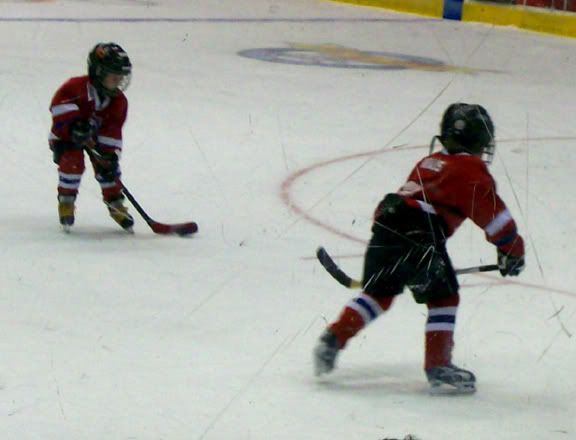 I believe Kraus is shooting. I do not know this Kraus...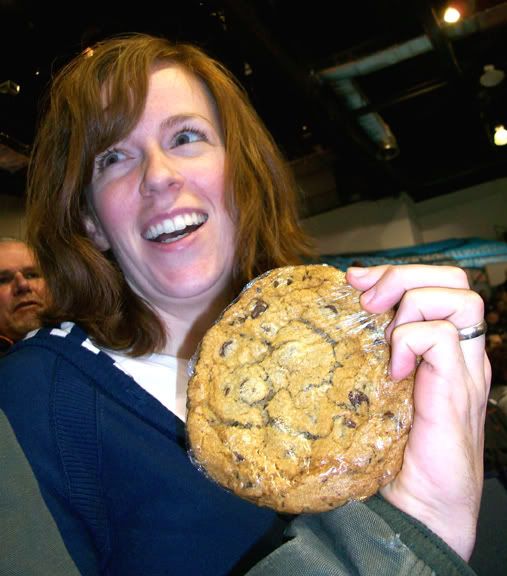 Megan's giant cookie!
I got a frisbee sponsored by Airport Transmission!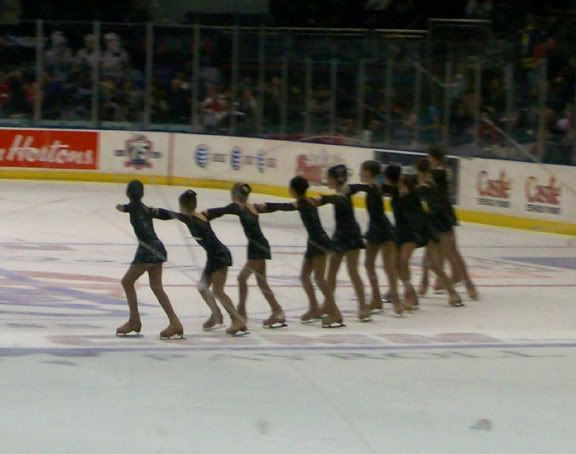 Having flashbacks to my sister skating as a California Raisin during the Muskegon Fury game. I wonder if that video is on YouTube?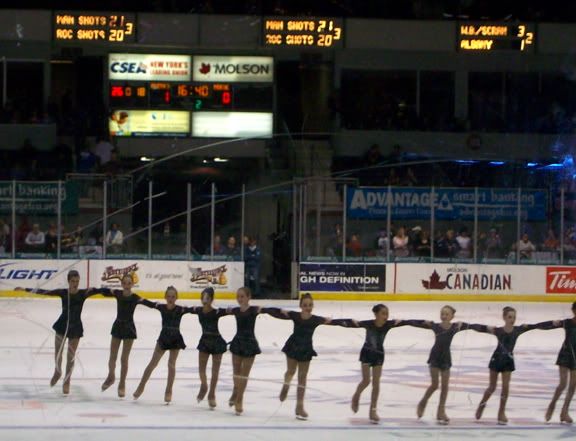 These are the Mirror Images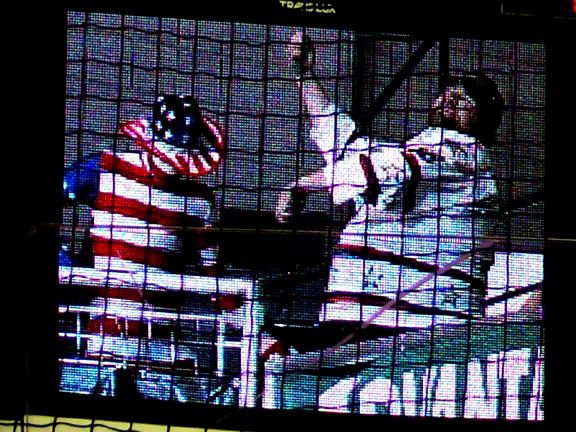 These guys apparently dance at every game to Cotton Eye Joe by the Rednex. Hmmmm.... Next game is February 11th against the Binghamton Senators (looks like Jerry and I need to place a bet). It's also Valentine's Night with a special mystery puck. Not only that, but there will be an Amerk wall decal givaway! It will be the best Valentine's Day ever for my lady!!!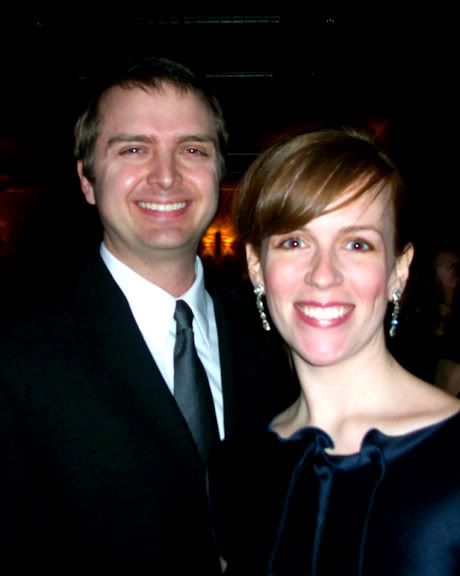 Megan and I went to the Monroe County Executive's Ball at the Riverside Convention Center. Thanks Rich!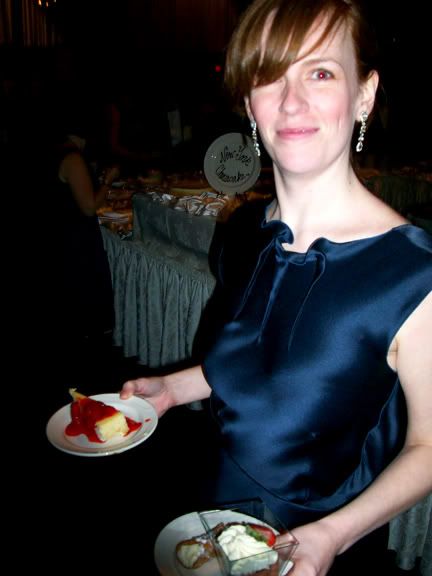 Megan sticking to the priorities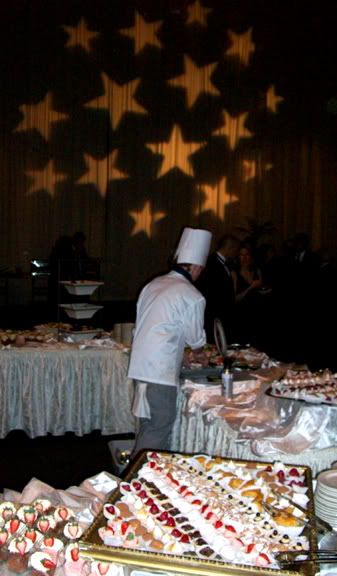 mmmm... desserts...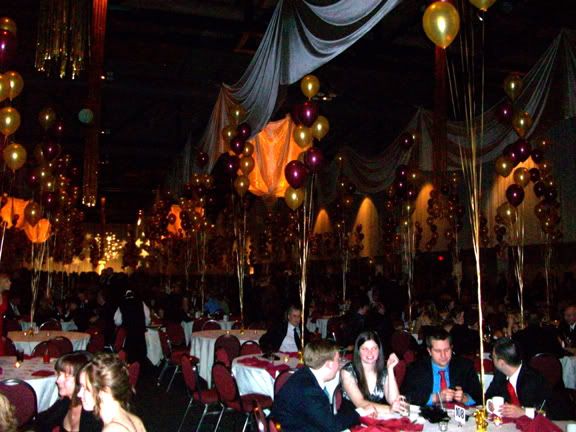 Pretty nice convention center. But, it's like the convention center in Grand Rapids, Michigan. It's on the river, but doesn't have windows to look at this wonderful natural feature. In GR, it's used as a fire escape. Maybe I was just on the wrong side of the building...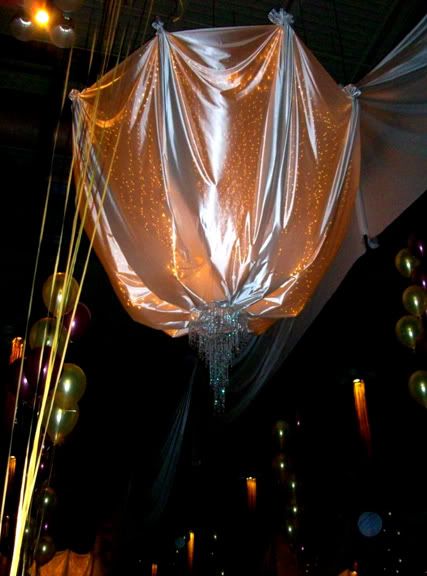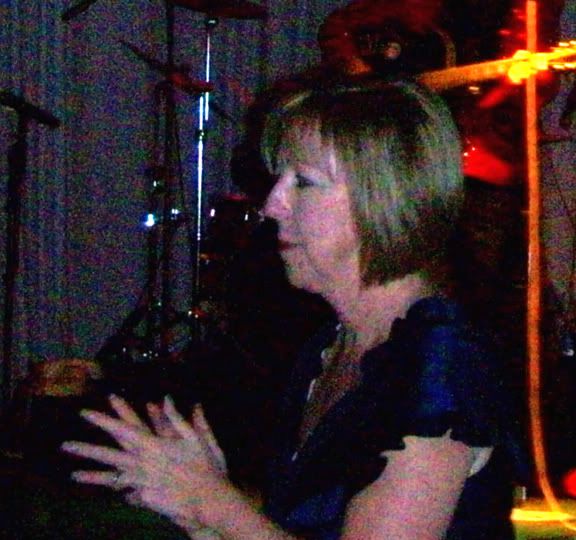 "Hell Yeah Maggie!" The lady of the hour, Maggie Brook. She's the County Executive of Monroe County, New York and out on the dance floor. I didn't realize she was in one of my photos until I uploaded it and she was in the corner. Hence, the reason it is so grainy and looks like it's from a bad spy movie. So, I can check her off my list of local politicians I've seen along with former Mayor Bob Duffy.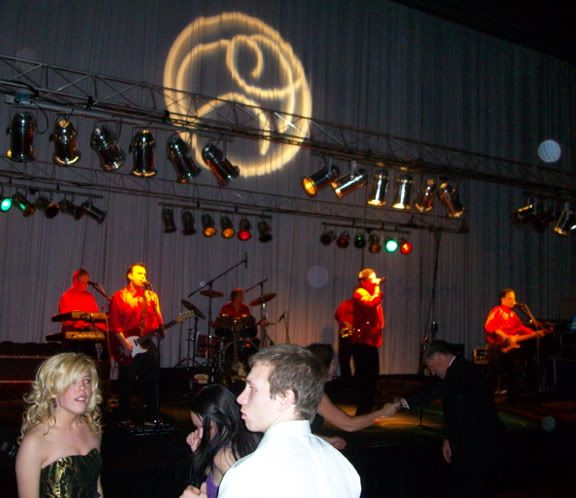 The Ruby Shoes. What is that logo, you ask? I don't know either. It could be a rose... Anyone else have a guess?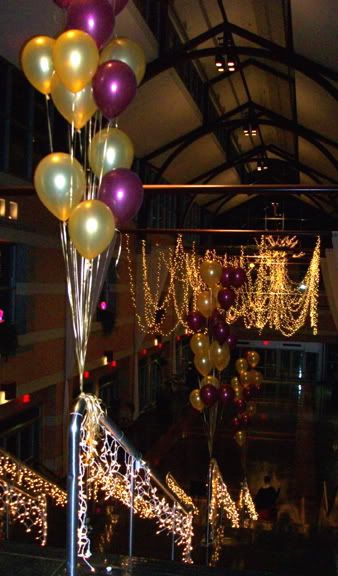 The party is over. Go home!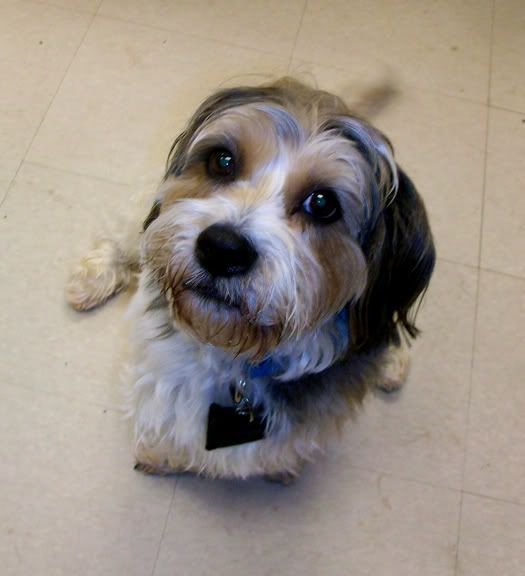 Olivia at Lollypop Farm, telling me I'm working too hard on the Raiser's Edge database. She already has a wonderful home and comes to work almost every day. I like that she rolls over for snacks.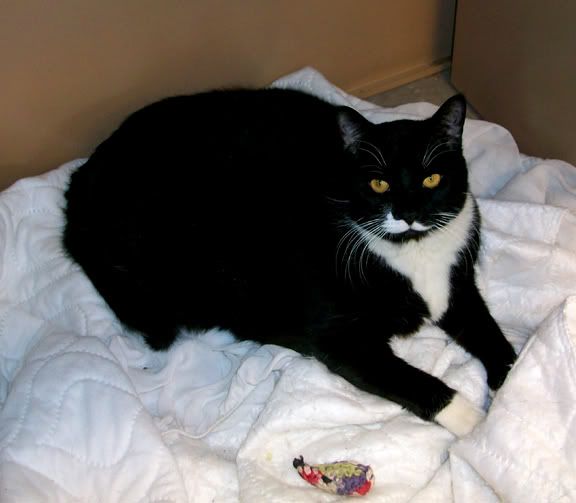 Here's "Minnie." Definitely not "Mini" since she use to weigh 24 lbs. Now why you mostly see is sagging skin. A very nice lazy cat though and we're just waiting to see if she has a nice home to go back to.
Lizzie would not look at me except sideways. I think she's mad because I didn't have food or something.
That's about it. Not too much going on this upcoming week. Another interview, volunteer training at Lollypop while my lady goes skiing, the gala at Wilson Commencement Park, and probably a few other things as well...