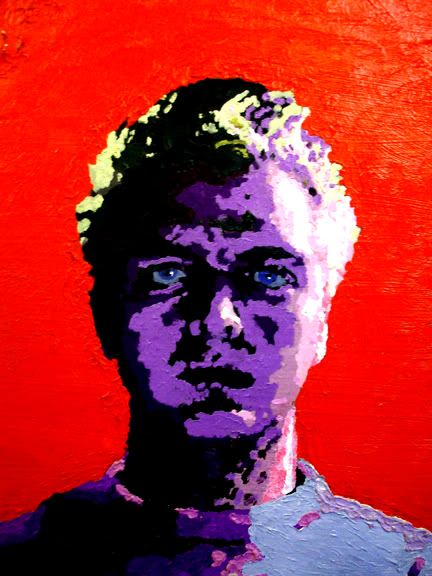 So, Megan went to New York and took the camera with her. What does that mean for you? It means you get to look at some of the odd artwork I've made while at home.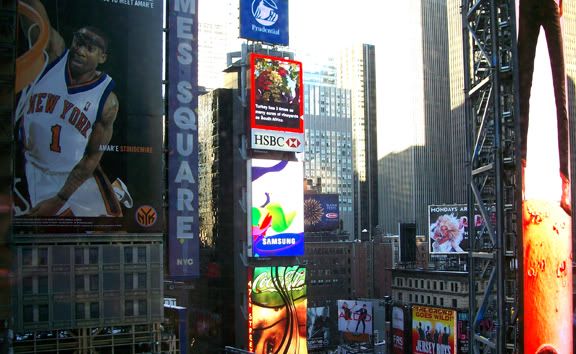 Evidence of Megan in New York partying with her friends and being all business-like at her conference.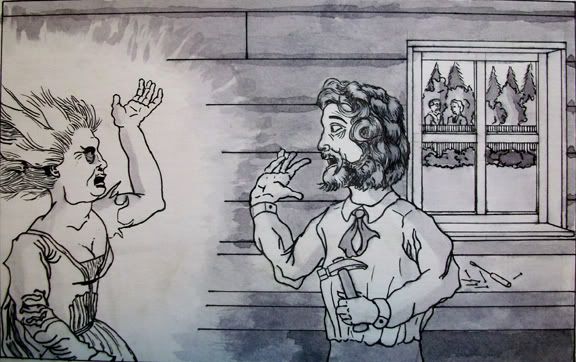 So, many of these are illustrations I've created based on a book about weird stuff in Michigan. Many of the stories I've forgotten, but the drawings remain. This is titled "They've Kilt Me!" I remember it's about some haunted house from the 1800's. My favorite part of this drawing is his hand. He's so scared that his fingers bend back very unnaturally. Maybe he hit it with the hammer?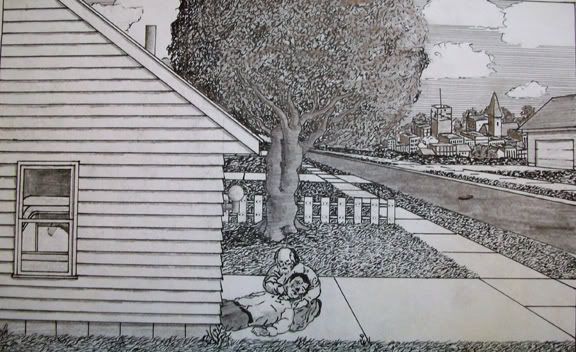 "What Burned Billy?" A story about spontaneous human combustion. Look at poor Socrates helplessly trying to aid his son...
"The Paw Paw Fire Breather." Some guy who could breath fire in Paw Paw, Michigan. For more information on this story, go to: http://istina.rin.ru/eng/ufo/text/310.html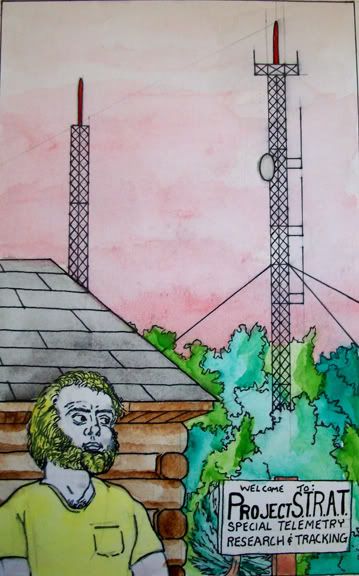 "Interplanetary Radio From Intermediate Lake," which is about a man who started his own radio station that broadcasts to possible aliens.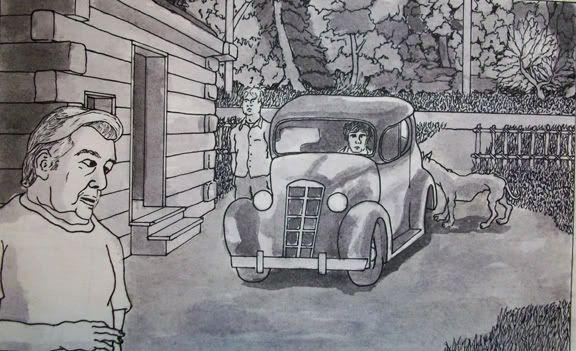 "Carolyn Drown's Trip To Walhala In the Trunk" is about a murder. I can't remember the rest of the details.
"Feeling Blue" If I remember correctly, it's about a lady with ESP. So, she could tell you things about stuff she touched.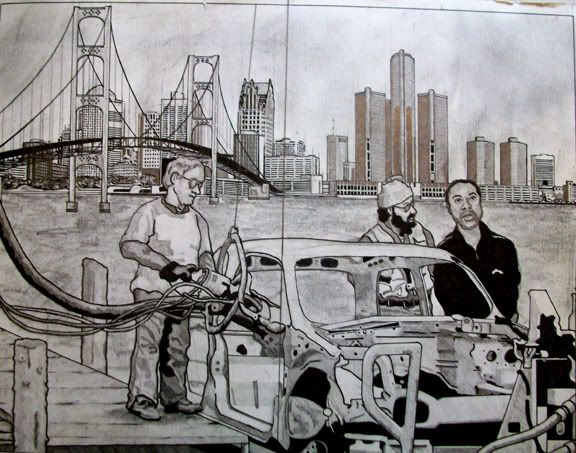 This was going to be used for some project. It never was. But, it's an industrial scene overlooking Detroit. Why they are assembling a car at a dock on the Canadian side of the Detroit River is up for debate...
"The Big Three" is about three guys laid off from the auto industry.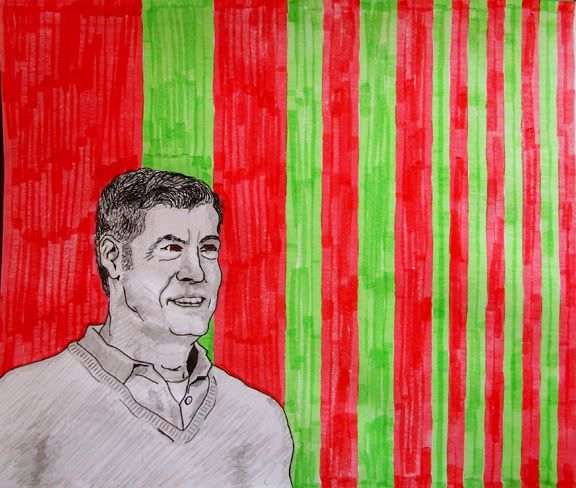 This wasn't suppose to be creepy. But, it turned out that way. So, Megan suggested that I give him laser eyes, which I did, but it's easy to see.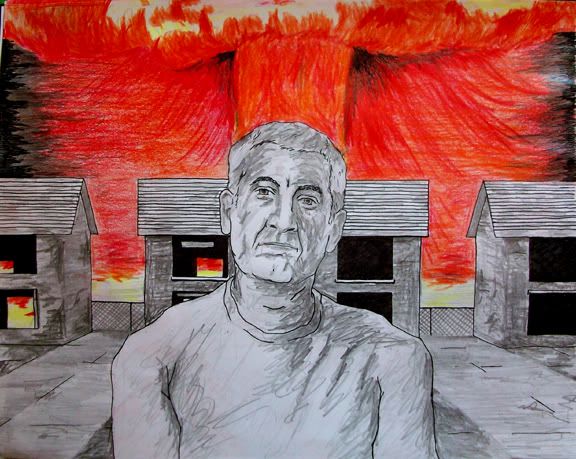 ka-BOOM! Really don't have much to say about this than "colored pencils..."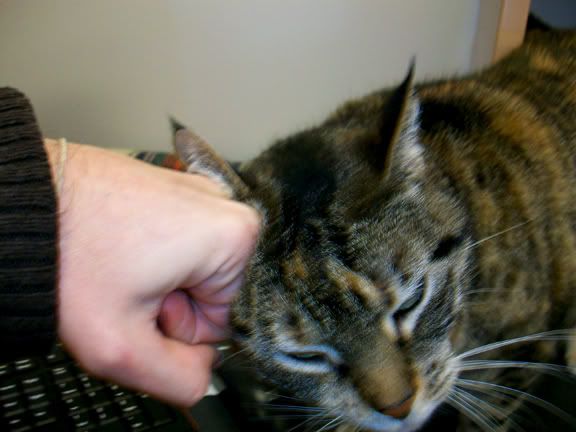 Here's Moxie, my former desk cat at Lollypop Farm, where I've been volunteering. Here's she his headbutting my hand for attention.
As many of you will be excited to hear, she has a new home. My new desk cat use to weigh 24 lbs. and is named "Mini" or "Minnie."
That's it from the land of cold and snow. Lots and lots of stuff coming up in the next week. I had another interview a couple days ago, family dinner, volunteering tomorrow, Amerk's hockey game on Friday, a gala on Saturday, and probably a lot of other stuff not worth mentioning. YEAH!