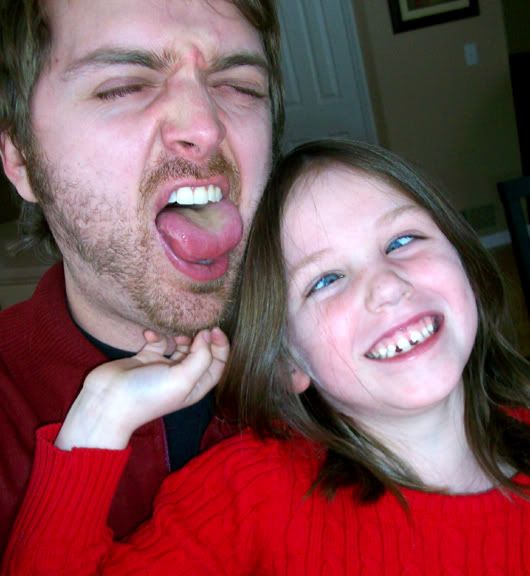 Tachel and I posing for our x-mas card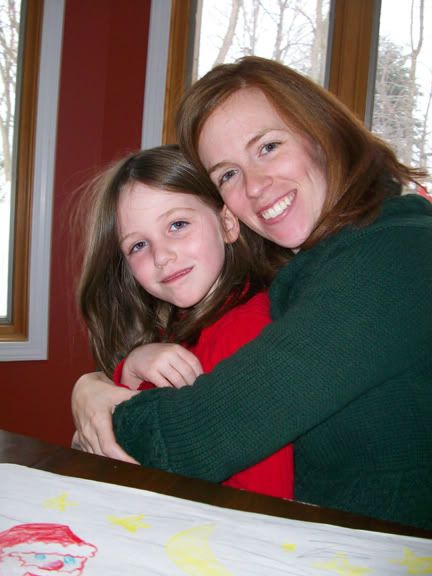 Megan and Tachel looking a bit more beautiful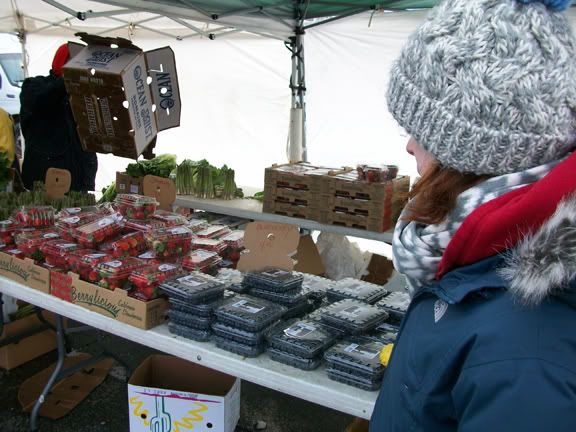 Megan and I at the Public Market getting our Petrillo's Bakery http://petrillosbakery.com/ pizza crust fix. The public market has been one of the best reasons we've moved to Rochester from Chicago. One thing that is strange about Rochester is all pizza is really expensive. Considerably more than in Chicago. Not sure why and if anyone has any ideas I'd like to hear it. Anyway, lots of great stuff here and you should go if you get the chance
pomegranates!!!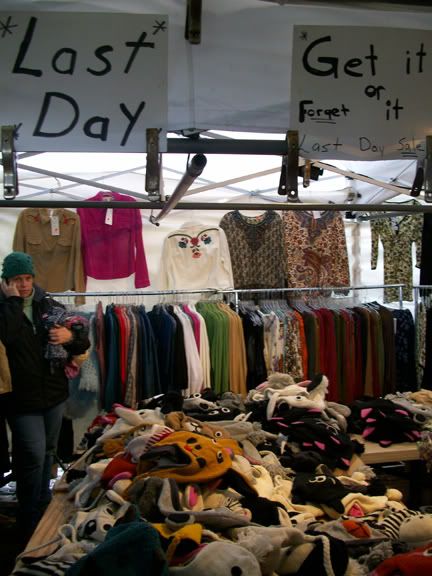 Homemade knitted caps. LAST DAY at the public market. GET IT OR FORGET IT!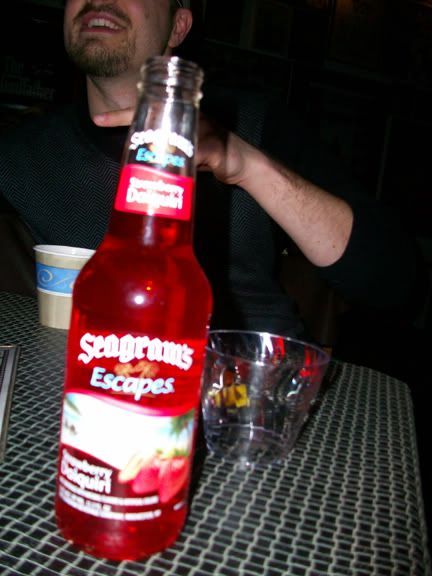 In what has become a x-mas tradition, Peter, Sarah, Megan, and I go to the Screening Room www.screeningroom.net in Amherst, NY (just outside of Buffalo) to see It's a Wonderful Life on the big screen. I wanted coffee at some point during the movie, instead Megan got me Seagram's Escapes Strawberry Daiquiri. Nice... It's considered a "flavored beer" and tasted like old Kool-Aid.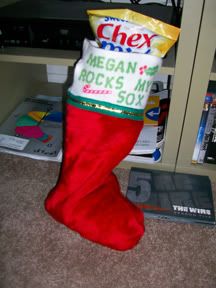 Oh! Megan got Chex Mix for Christmas. And, that is it...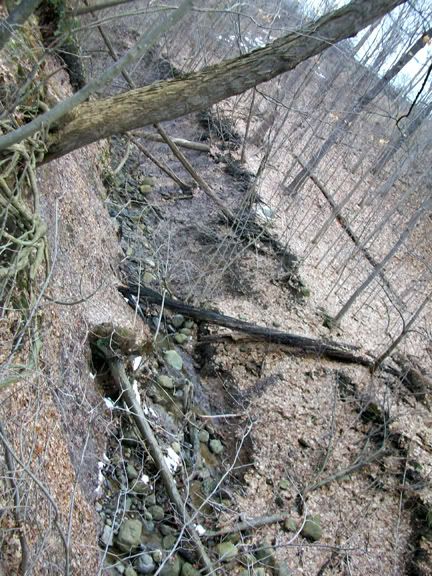 THANKS TO PETE AND SARAH!!! IT HAS BEGUN!!! They got me a book for x-mas called Take a Hike! by Rich and Sue Freeman about all the parks and hiking spots in the Rochester area. This is Tryon Park (East of I-590 at Tryon Park Road in Rochester).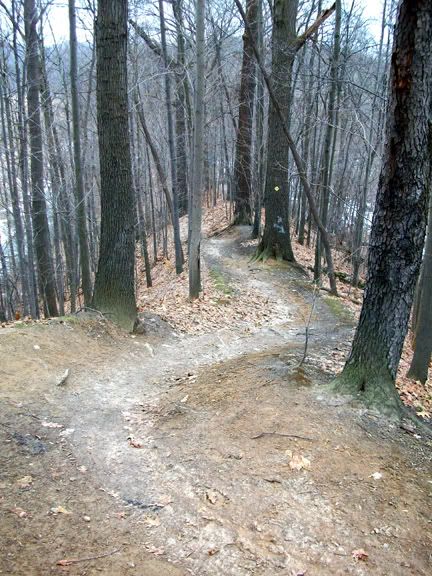 Here's one of the many hills around town. Notice that the trail has a steep slope on both sides. I didn't realize western New York was geologically so crazy. Lots of flat land that has been gouged by glaciers making lots of strange hills and waterfalls.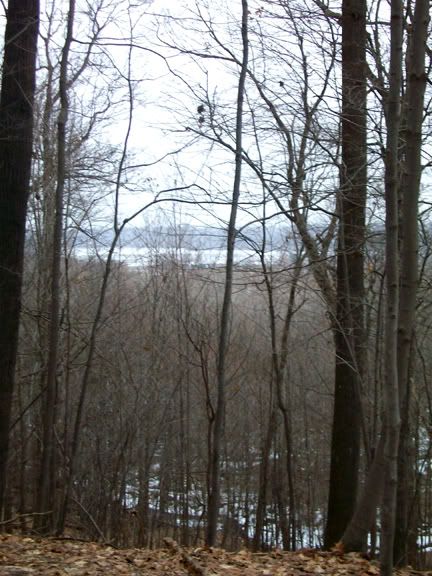 A view of Irondequoit Bay.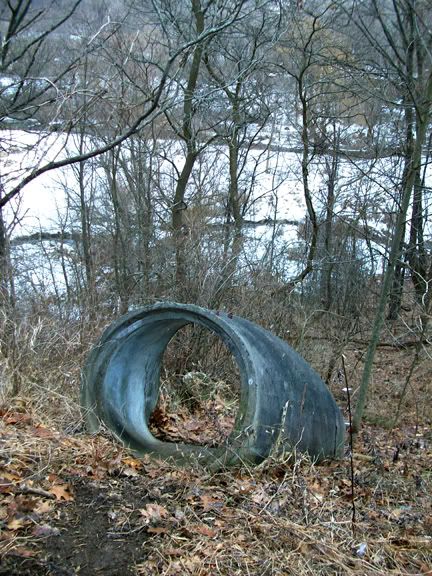 This is the second park I've been to that use to be an old sewer plant location before it was converted into a park in 1971 (Linear Park being the other). No doubt, it was before the EPA and raw sewage was probably dumped into the Irondequoit. This pipe is one of the few reminders of the past.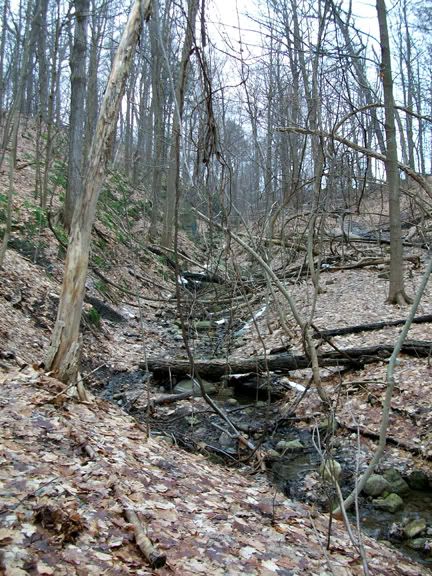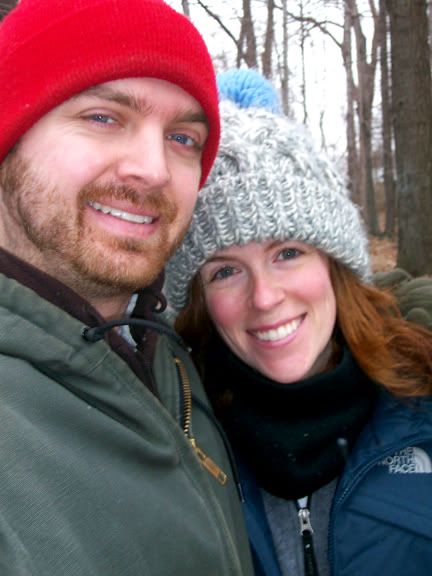 That's about it. Now that the holiday season is finally over, it's time to get back to hardcore job hunting and learning about my new home. For x-mas, Megan got me a ticket package to the Rochester Americans ("Amerks" for short) hockey. They are a part of the American Hockey League and affiliate of the Florida Panthers. So, don't be surprised to see pics of us in Amerk's shirts, with hot dogs, banging on the glass, and chanting "HIT HIM! HIT HIM" in the near future...