Megan and I went hiking again last weekend. This time on the Historic Erie Canal and Railroad Loop Trail in Pittsford, NY. We did the whole loop in about 2 1/2 hours and that was with heavy lake effect snow according to Megan's hat.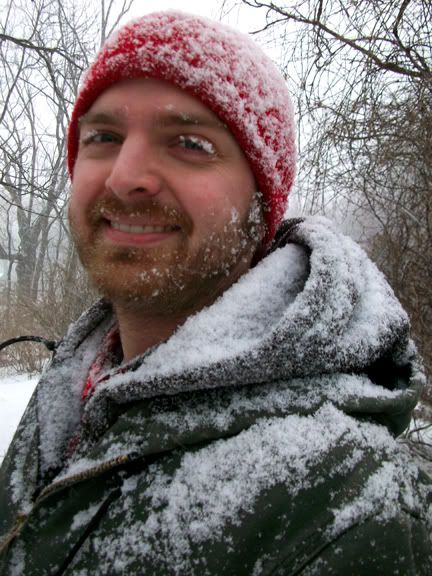 And my beard...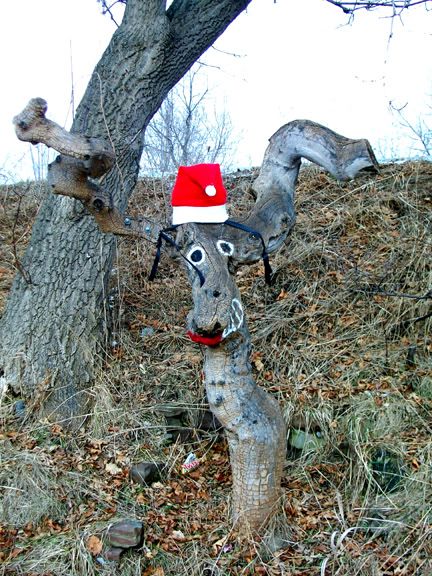 Here's a Christmas moose from a tree stump along the Canalway Trail-Erie Canal Heritage Trail just west of the village of Pittsford at Brooks Road. Probably done by either the Pittsford Sewer Dept. or the Music and Arts Store guys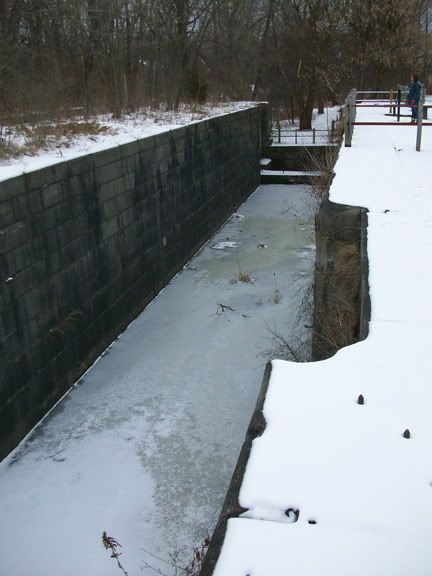 Lock 62 was built in 1855 as an expansion of the original Erie Canal opened in the 1822. Another lock was added on the other side in 1870. It was made longer in 1887 and abandoned in 1920. Much of the trail consists of the old canal and horse/mule towpath that was next to the trail. The rest of the old canal bed heading into downtown Rochester in under Interstates 490 and 590.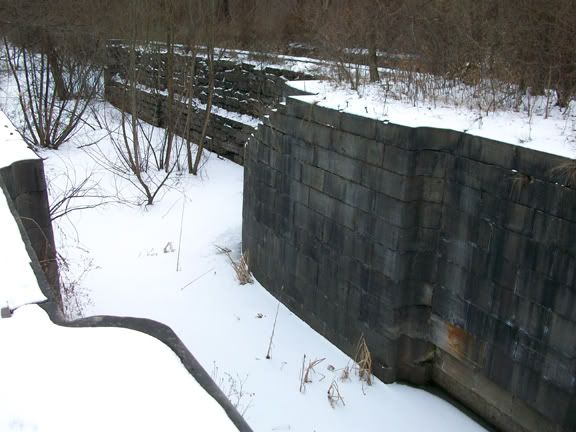 As most of you know, I'm originally from Michigan. What is interesting to me about this manmade waterway is this is the reason my home developed. Because of the Erie Canal, settlers had an easy and affordable means to reach the Michigan Territory. Once there, they could ship lumber, food, and mined products back east and abroad (or to rebuild Chicago after the Great Fire of 1871).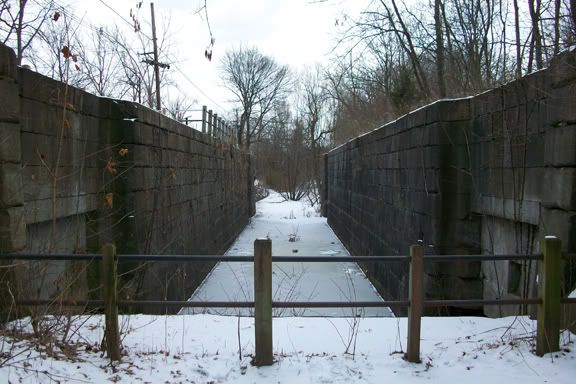 There's lots of wildlife here too. There was a large bird (Falcon or a Hawk, which is still up for debate) that flew within 15-20 feet of us while hunting a rabbit that screamed when it ran away from us.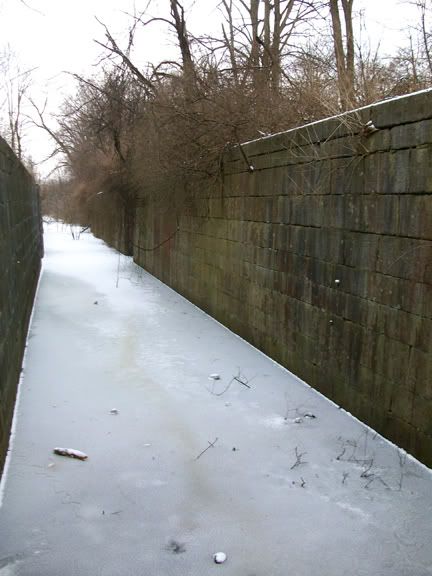 If you want to see this and not do the three hour trail. The easiest way is to park at Wegman's on Monroe Avenue in Pittsford and it's at the back of the parking lot at the top of the hill.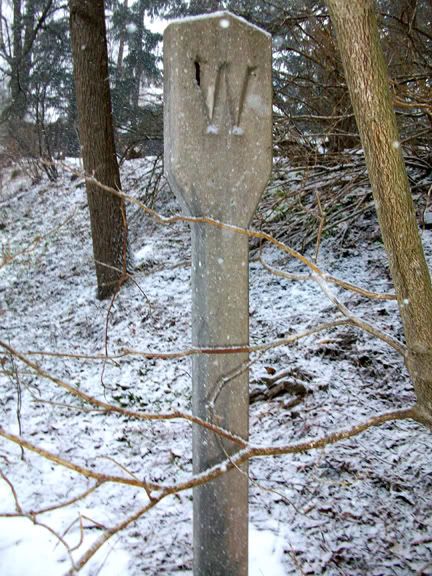 The other half of this trail is the former Rochester and Auburn Railroad bed, which was used from 1840 to 1960. Unfortunately, it is little more than parking lot runoff, dumpsters, and dodging traffic from Clover to French Road. But, once you reach French Road and head south, it's nice again. This is an old cement sign that told train engineers to blow their whistle.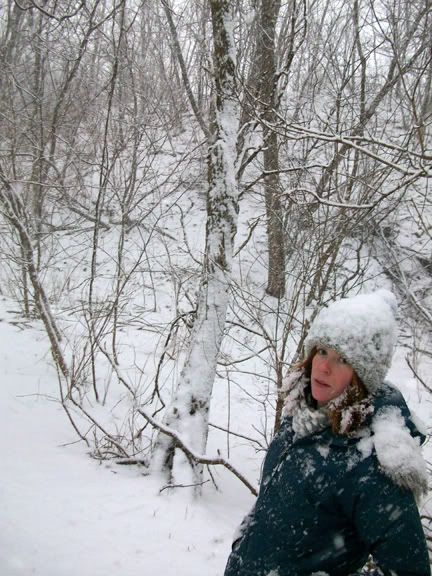 Megan telling me with her eyes to stop taking pictures and finish up this snowy hike.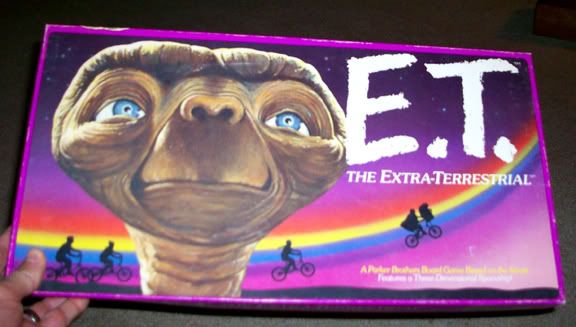 E.T. The Extra-Terrestrial BOARD GAME! My wife got this for me for Christmas.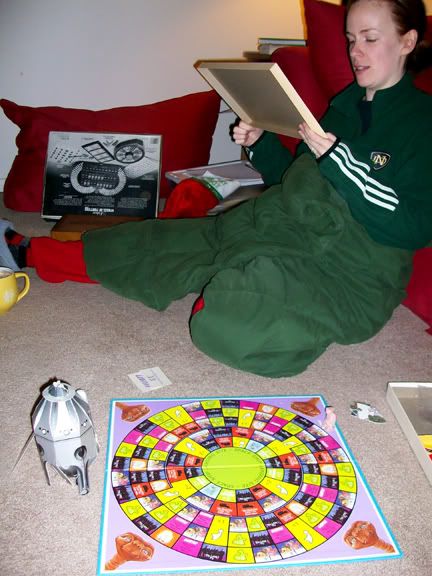 Here's Megan trying to figure out how to play it. Pretty much, you roll the dice hoping to avoid the van trackers and Gertie (played by Drew Barrymore), which can be done wearing his Halloween ghost costume. The point is to collect all six puzzle pieces to assemble his "phone" and get as many unbranded Reese's Pieces as possible.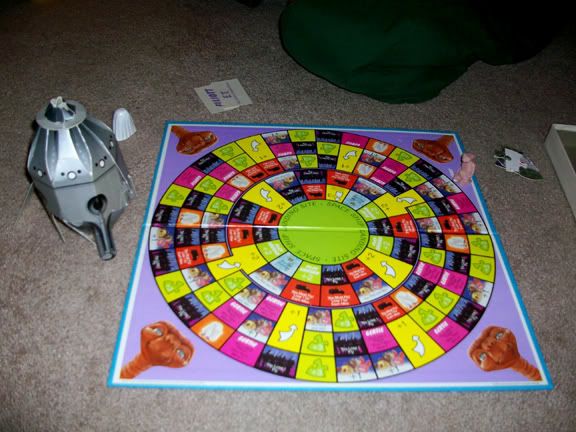 Now, the spaceship is the coolest and dumbest part of the whole game. It took me a while and lots of difficulty to assemble. It's folded cardstock with a ramp and all sorts of nonsense. What do you use it for? Nothing. It's how ET gets home, but there is no function as for the game.
An internet "shout out" goes out to Sarah and Pete for tampering with my blog by getting me the hiking book for Christmas. Thanks again! Tomorrow, we're going to a professionals networking event. Friday, going to the Amerks minor league hockey game, which is $1 Zweigle dogs and Molson beer night as well as "Seneca Legends Night featuring Jody Gage http://en.wikipedia.org/wiki/Jody_Gage." Some playoff football over the weekend. Then looking to volunteer at a local nonprofit next week. So, a full schedule.