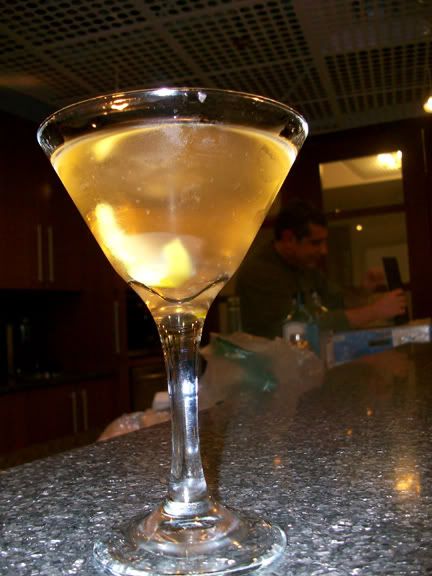 Megan's work, AIAChicago, decided to throw us a Martini Engagement Party last Friday after work. It was very nice of them to do that for us and a lot of fun. Pictured above is my Orange Bitter Martini with Gin. It was damn good.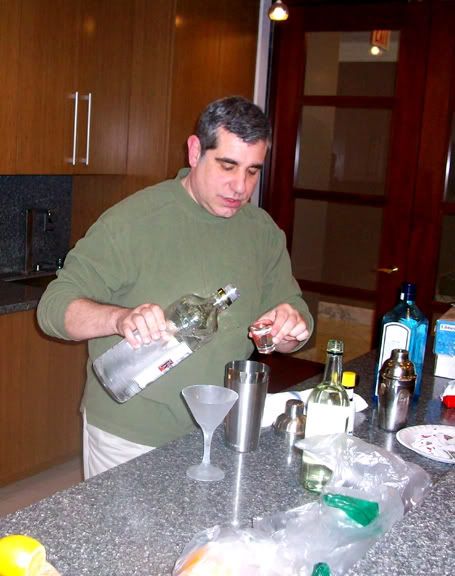 Here's Steve. He's an interesting guy. Every time I talk with him, some fascinating story or event happens. This Martini event is one of them. I had no idea he was such a Martini artist. He had this whole thing planned out with chilled glasses, ingredients, and crafted each drink to perfection by rubbing various fruit and stuff. It was amazing just to watch.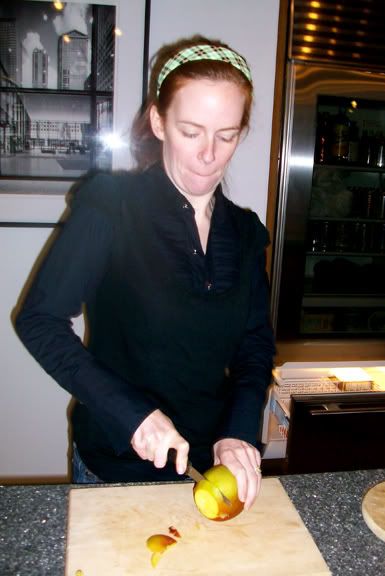 Here's Megan cutting up some Mango for a few drinks.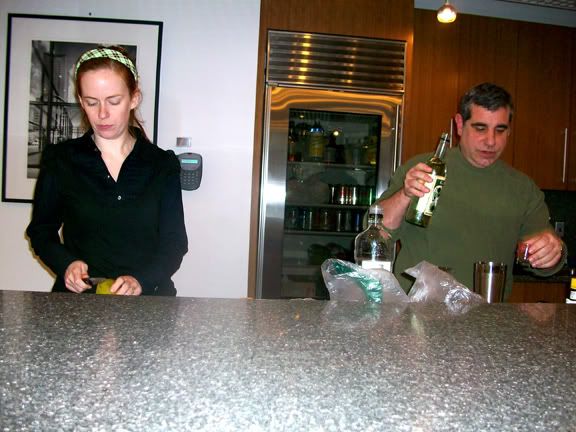 Here's the team at work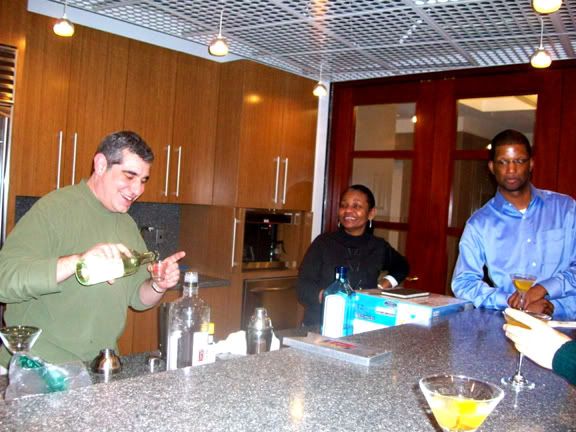 Here's Steve explaining the fine balance of making a Martini, "Well, it's a lot of alcohol with a small splash of juice." And that is why Megan and I ended up at Gino's East and ate a whole pizza afterwards...
PS - Has anyone else been watching the "THIS" Movie Channel? It's like HBO that you get with an antennae, but only shows really terrible B movies. And, if you know me, I love B movies. They had Charles Blakely's Monster, Species III, and millions of others I've never heard of before. It's pretty awesome. I highly suggest it...