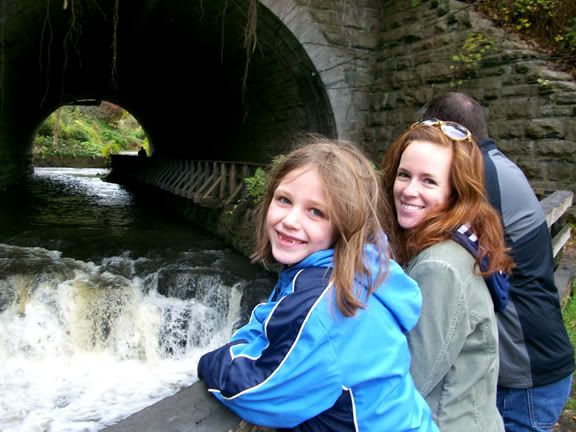 Looking for Salmon in the Irondequoit Creek at Corbett's Glen in Brighton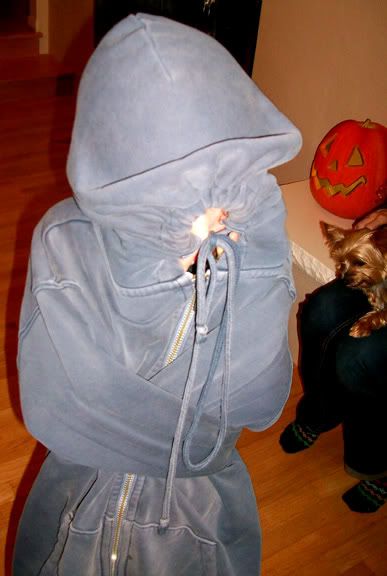 Here's

R

achel in her impromptu straightjacket.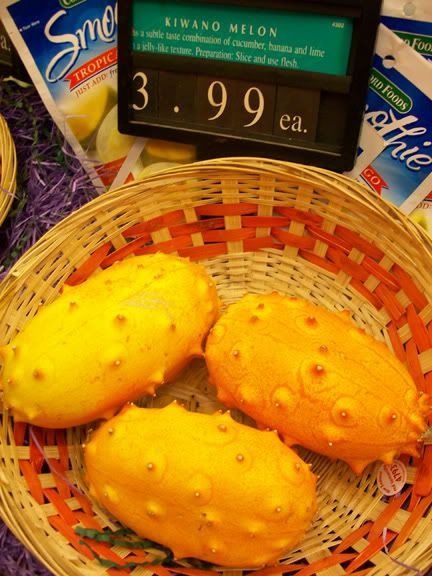 Tops Grocery isn't know for their exotic food. Kiwano Melon? It tastes like cucumber, banana and lime? Jelly texture?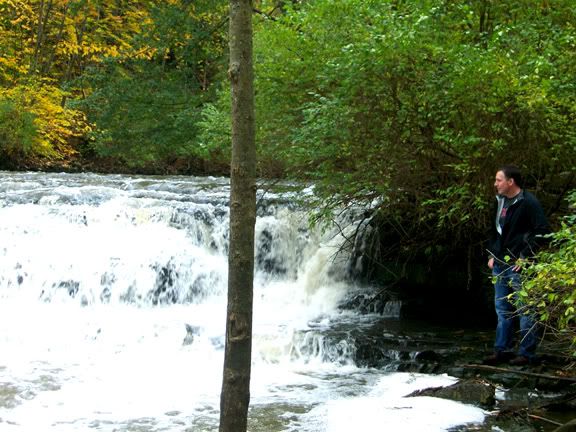 Finally got to see the salmon spawning. It was really awesome. Giant fish swimming upstream and jumping up the waterfalls. It was just like those nature shows except for the grizzly bears trying to catch them. That's Rich in one of the many "Hudson River School" photos I've taken since moving to Rochester.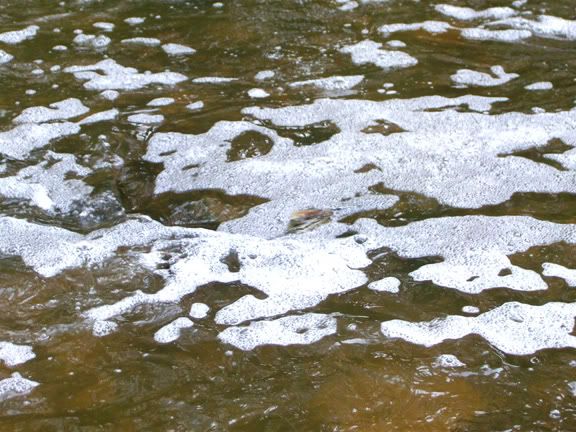 Somewhere in there is a giant salmon...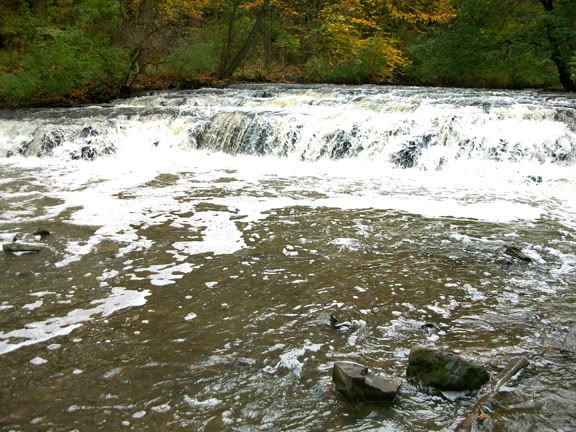 And, a salmon is about to jump or already jumped. What lame photos for such a cool event...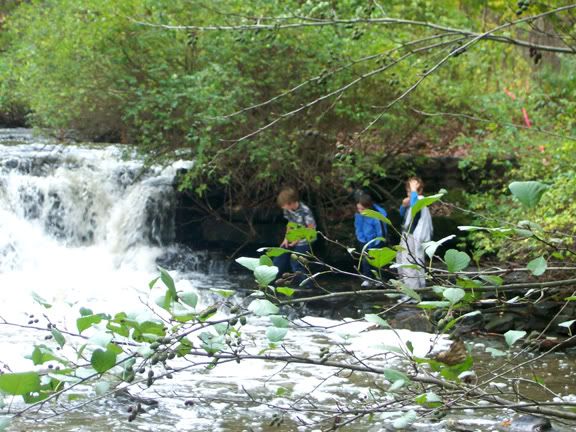 Rachel with a couple of boys trying to see how close they can get to the salmon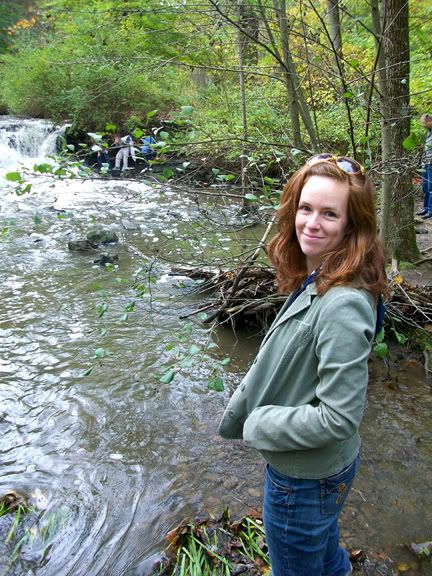 Megan!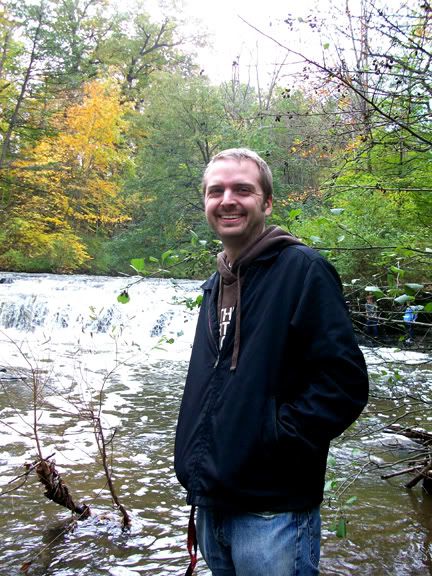 Me...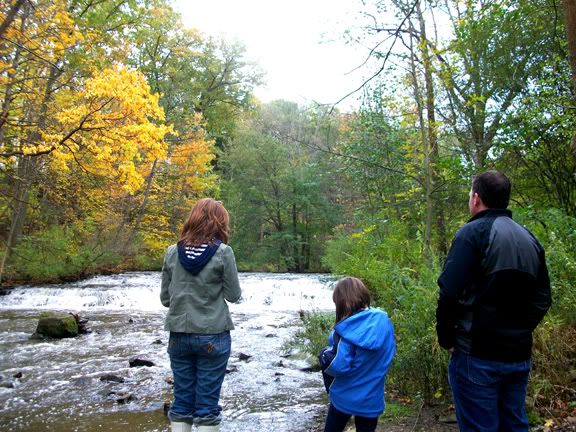 Three Bells. The littlest one's hip hip name is Lil' Arby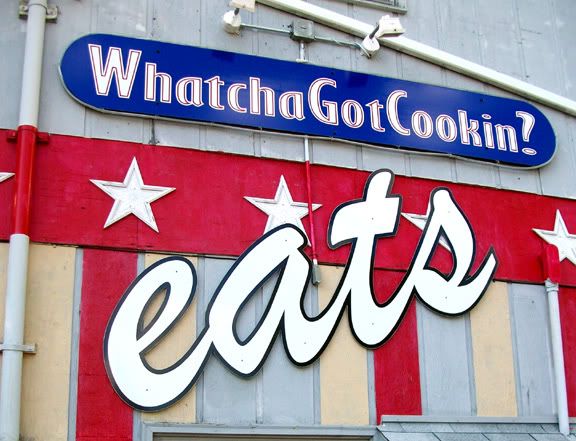 WhatchaGotCookin? Eats! on the Erie Canal in Fairport. We had a donor event there last Saturday that was a lot of fun with lots of great food. Megan and I walked by last summer (on our epic walk from Pittsford-Fairport and back) and thought it would be good. We were right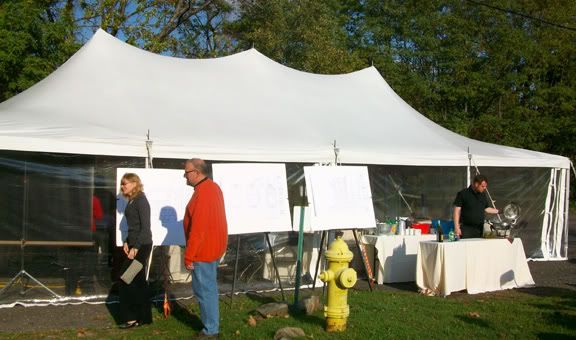 Setting up on what turned out to be a perfect day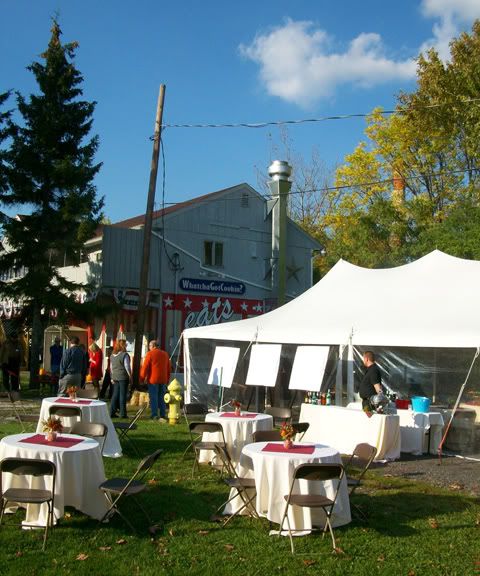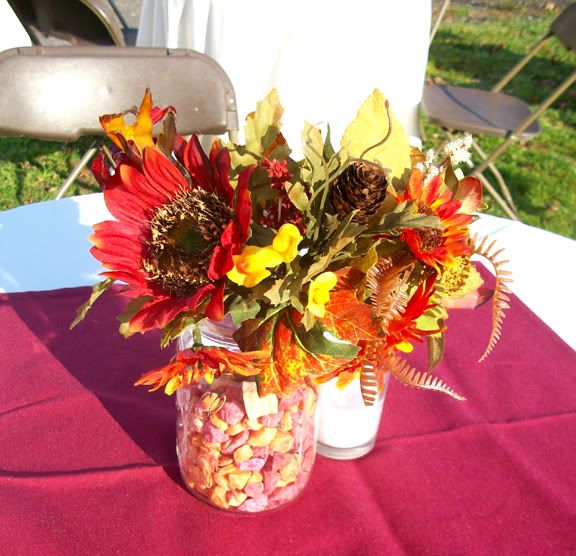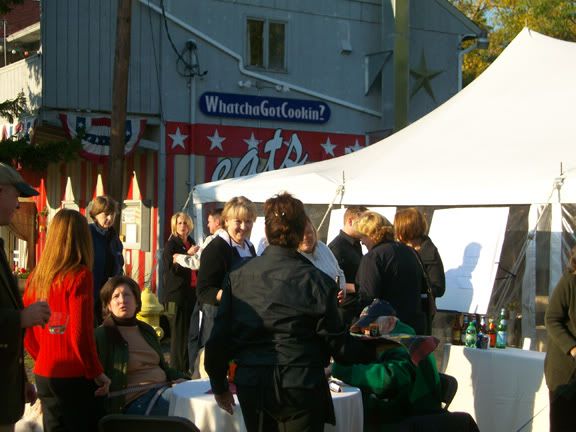 Donors!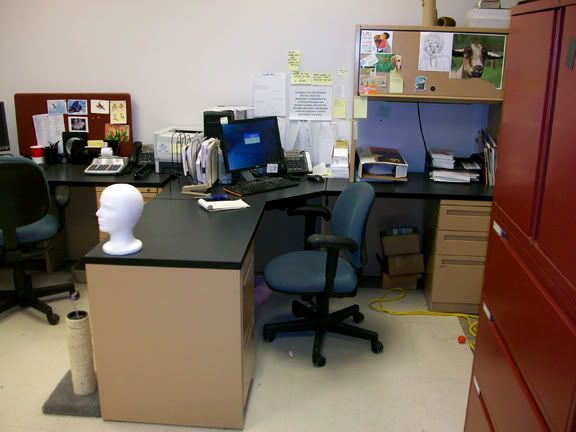 Yesterday was an epic "Cleaning Day." So, we cleaned everything and rearranged the whole office. Now, I can see everyone instead of starring at the wall. It really has changed my worldview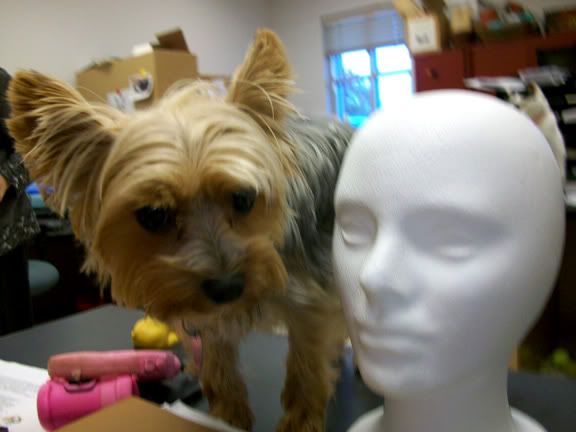 Gertie with my new desk ornament I found in the cabinet I cleaned out.
That's about it.