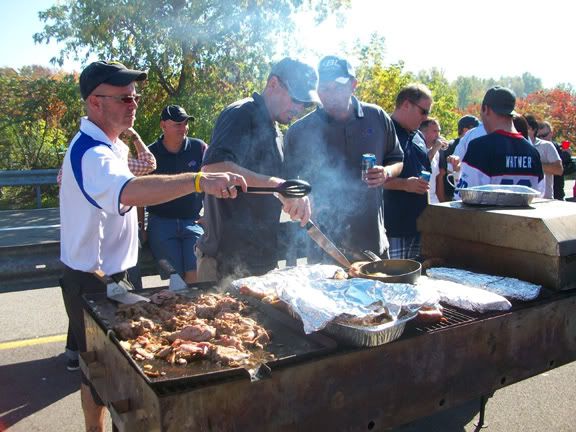 TAILGATING AT RALPH WILSON! Your choice of ribs, Philly Cheesesteak, pork tenderloin, a variety of brats and hot dogs, chicken, hamburgers, Buffalo Wings, and so much more.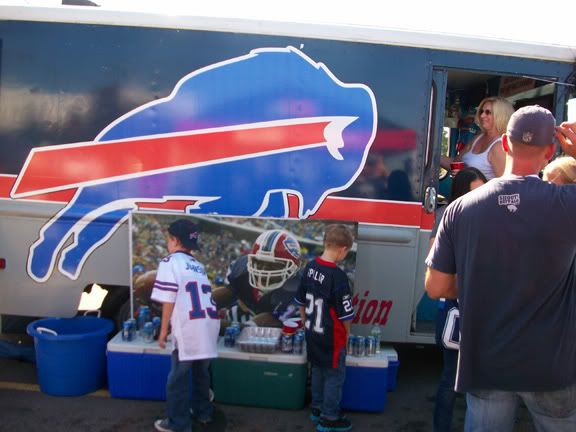 Illegal Motion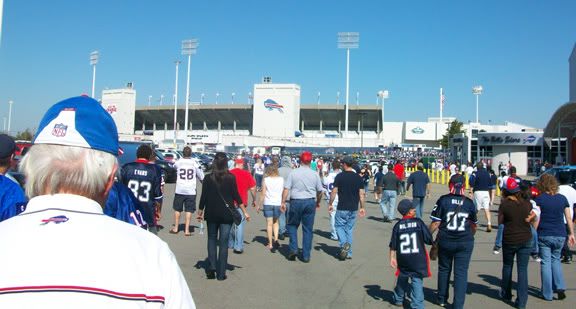 When we made this walk last year for the Bills vs. Lions (a.k.a. Loser Bowl 2010 where they both tried to lose) we made this walk alone. Amazing what a few wins can do!

I am now aware of breast cancer because I have seen so much pink.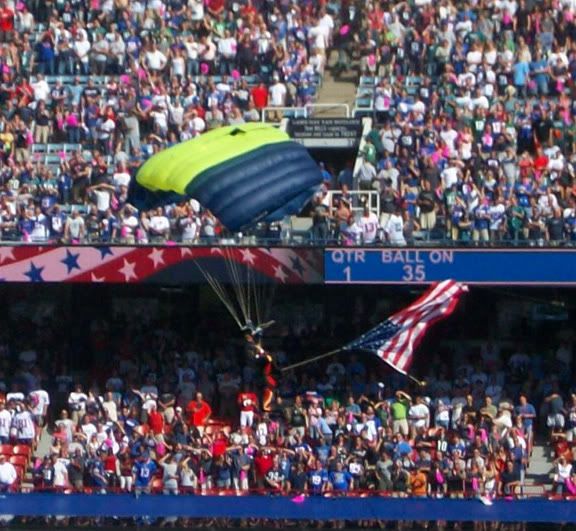 Skydivers! I think they jumped about 5 minutes early because he had the flag and all, but there was no national anthem. They were talking about fan conduct or something on the PA and then he came onto the field.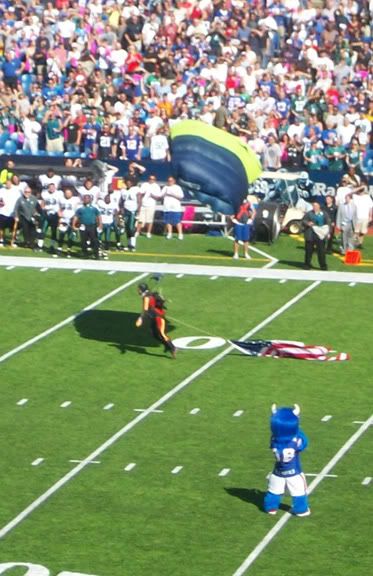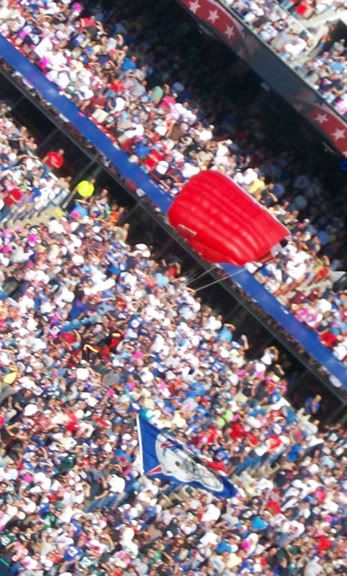 The skydiver with the Bills flag missed the mark and crash landed. Still, no national anthem...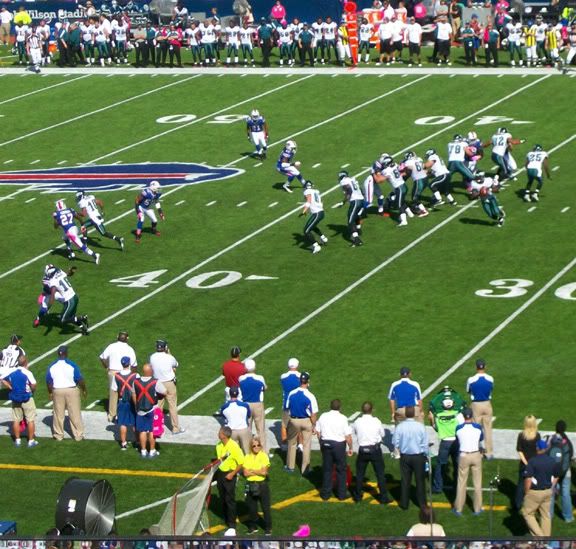 Michael Vick about to have a really bad game. Or as one sign read, "Awaiting a con-Vick-tion."
I'm not only a member of the Rochester Chapter of the Ruvell Martin Fan Club, but I'm also the president. If you don't know who he is, he's the 5th wide receiver for the Bills and we went to the same high school in Muskegon, MI. The last player I championed was Kyle Orton who later went on to QB both the Bears and Broncos until last weekend.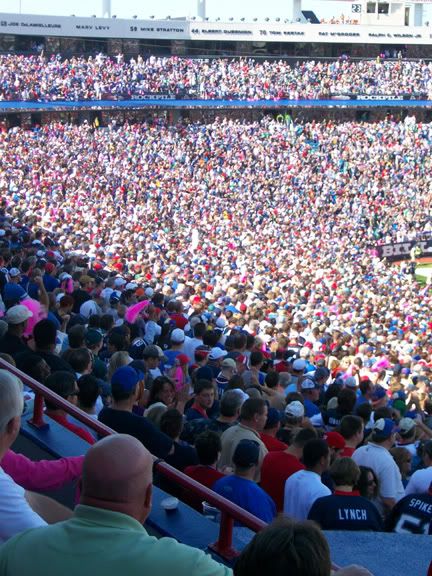 It's not the first soldout Bills game I've been to, but it is the first one where people were actually in their seats watching the game and cheering. Also, the first one I've attended that wasn't during a snow/rain mixture.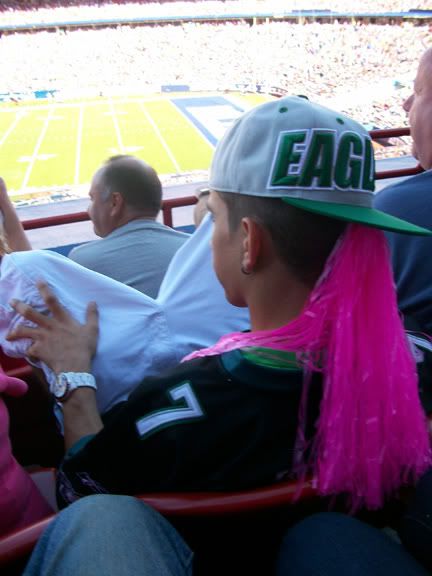 I hope it wasn't a long drive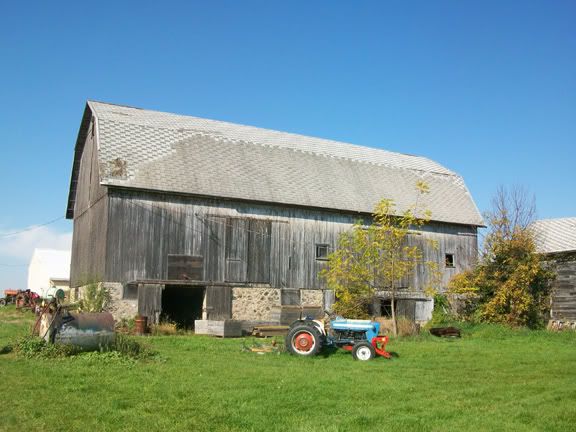 Apple picking in Victor at The Apple Farm on 444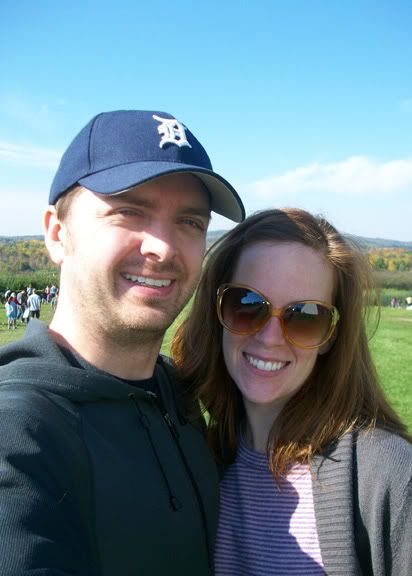 Where's the camera stick!
Fall in Upstate New York.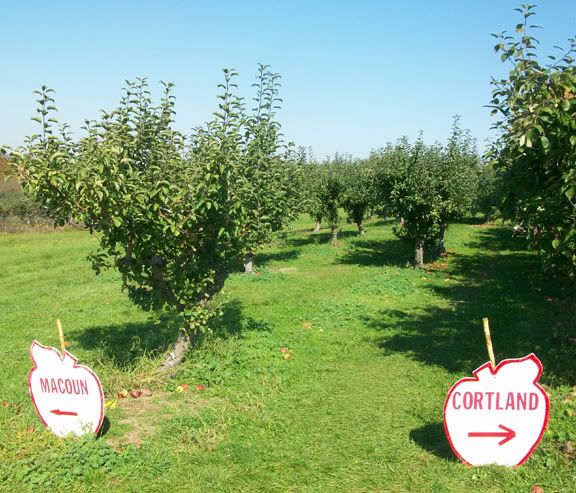 Macoun or Cortland? What am I, the scarecrow from Wizard of Oz?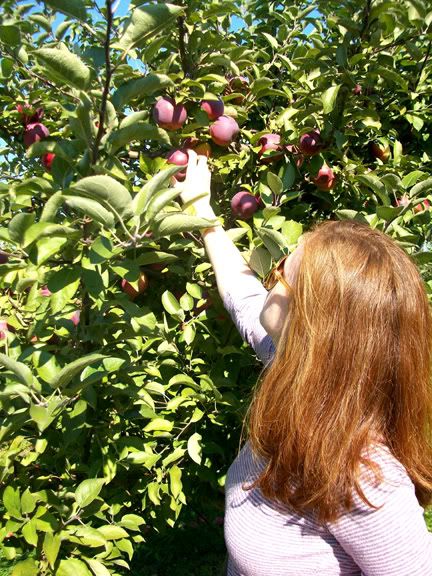 Eve in Paradise picking apples. Luckily for me, this Eve is really afraid of snakes. We saw two this weekend and she almost had a heart attack.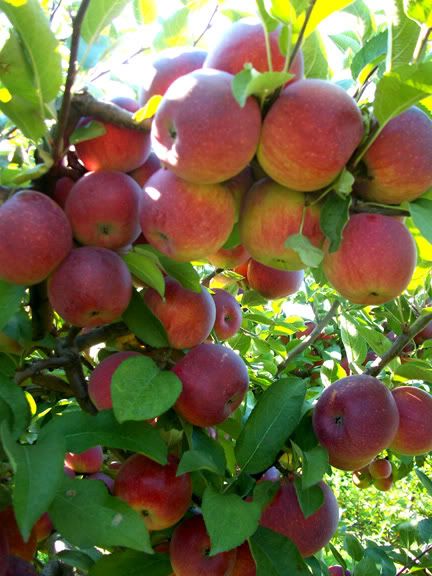 Apples by the bunches!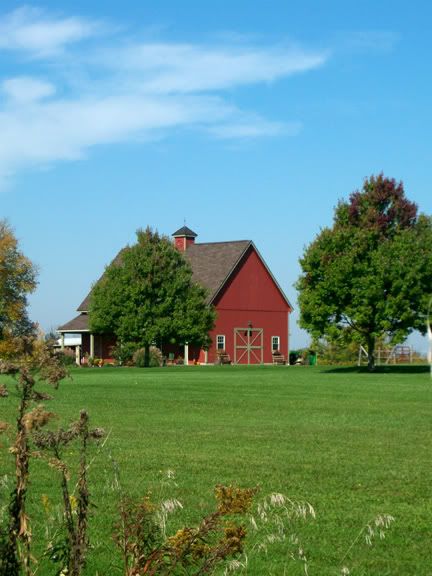 It's like living in a painting sometimes
Some kind of amazing tree.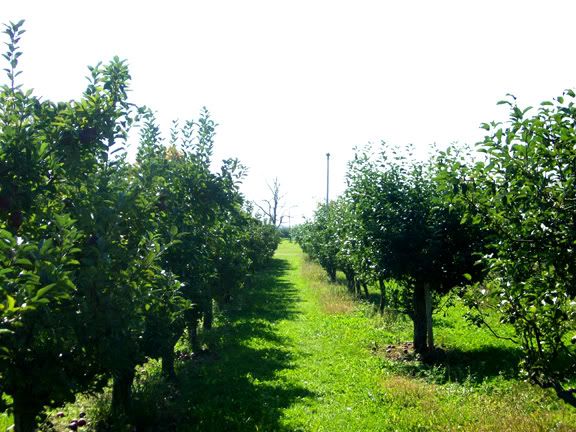 So many apple trees.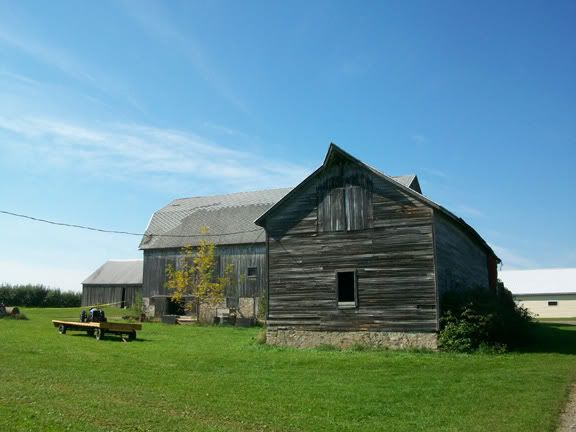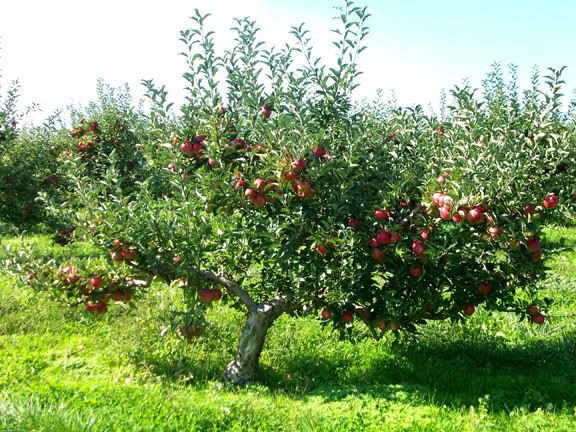 This tree is struggling to hold all of them apples!
Bernardo's Pizza and Subs for lunch in Victor. The pizza was really good and I'll have to get a sub the next time we're there because they looked awesome. A great deal with huge portions. The retro decor is amazing and I could look at all the old radios for hours.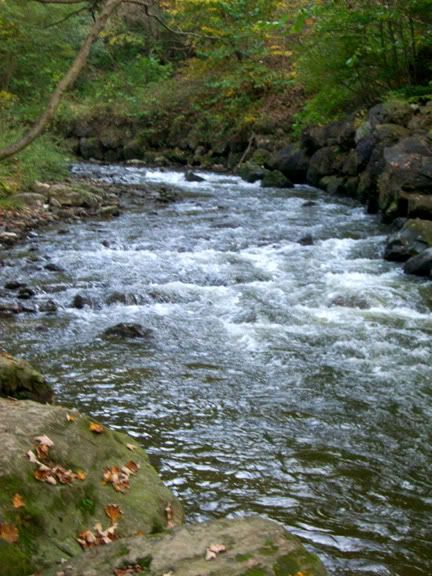 Still no salmon in the Irondequoit Creek. None in Corbett's Glen either. Last year, I missed seeing all the salmon coming up to spawn. Now, it appears I'm too early. If you see them jumping, let me know ASAP. I can be at the creek in a matter of minutes!