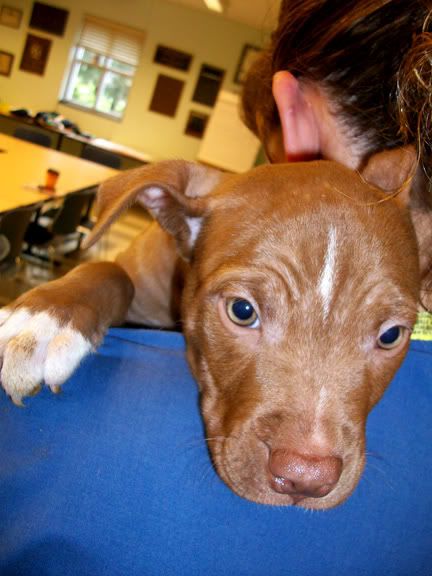 Here's one of the pit bull pups from a cruelty case. When they first came in you could fit a few of couple of them in your hand. Now look at them! It's funny that they like to snuggle like babies until they reach about 70 lbs.
Here they are again at our meeting. It's hard to focus on the creation of a new website for the organization when there are puppies.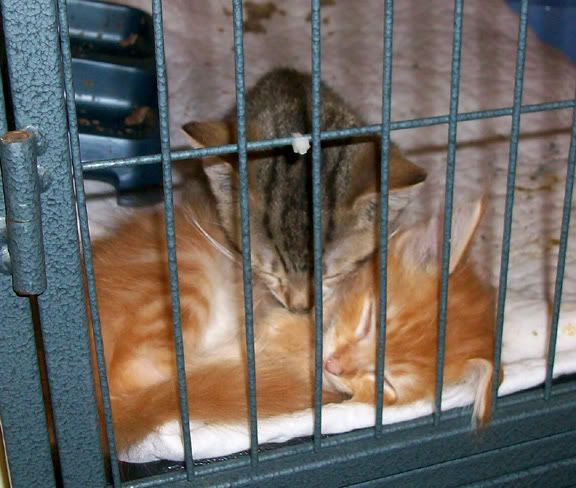 I like the orange kitten's ear flopping out.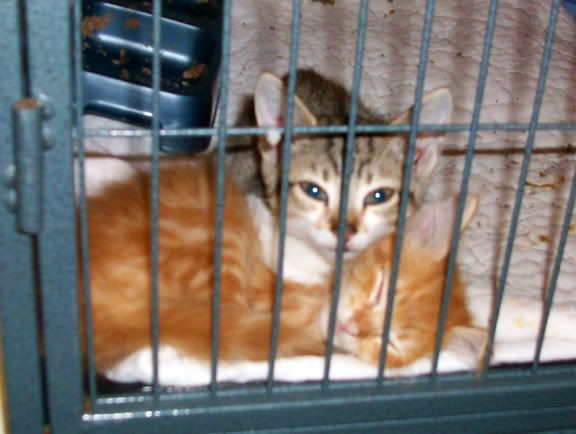 Okay... I'm sorry... No more taking pictures of fuzzy kitten ball...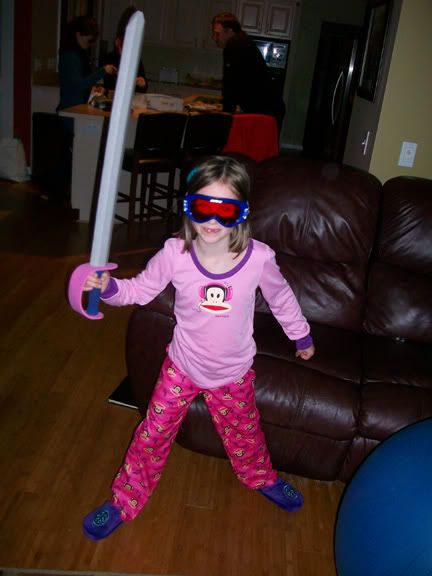 The wildest animal of them all. Rachel and I playing pirates where I was Capt'n Blonde Beard and she was "just a regular girl pirate."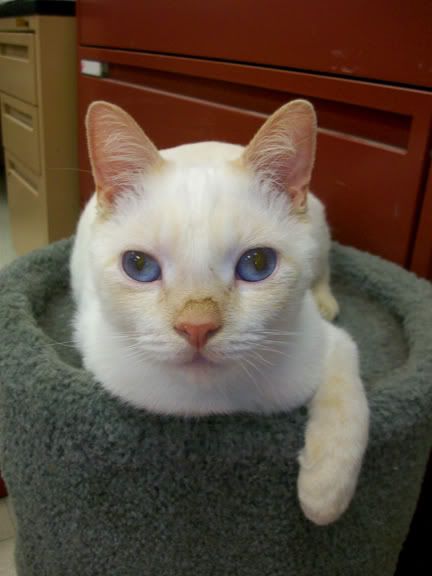 Oh Dock. It's been a long road. You were found near death on a dry dock starving and ill. You came in my office in July with an upper respiratory infection. You've destroyed so many office supplies and documents. Been on more medication than I can remember. Had a scope put up your nose to see what is going on with you and NOW YOU ARE FINALLY ABLE TO BE ADOPTED!!!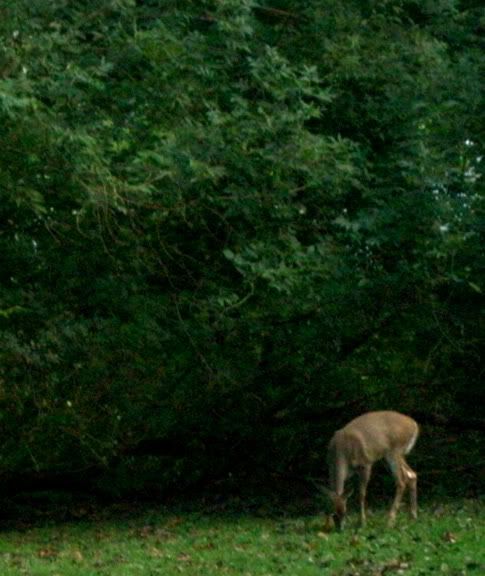 Just one of the deer in my backyard. There were four other deer that hid behind a bush when I walked up on them.
That's all from here. Awaiting the results of the Tigers/Yankees series tomorrow night. Going to the Bills/Eagles game this weekend. Things at Lollypop Farm have been really, really good lately. So, yeah all around!