I've been spending most of my weekend thinking. Thinking pretty much about everything. I've been studying. Been working on my art. Working on my finances. Where in the world I would like to travel to complete my final yearly goal. So, I've been listening to music and reading books. Doing quite a bit of soul searching by being a hermit. A recluse.
Tonight, I will head over to Cleo's for Monday Knight Klub-Chicago Chapter for some wings. Alice said she wanted to go and I'll give Nummerdor a call after he's done with work. That's really it. I've paid the rent today and all my other chores are done. Monday is really the best day of my weekend. It's like a Sunday where everything is open and nothing is too busy...
Here are some pics. Nothing much. Just thought many of you haven't seen my place and all yet. Soon to be featured in Better Homes & Gardens...
This is the livingroom. Notice the decor. I call it "Broke." The TV stand and coffee table are homemade. The couch, rug, wine holder, and table in the bottom right corner are found. The "Chouch," (half-chair, half-couch) is a mystery to me. Comfy as hell though. Legend has it that is was sold as a "Nintendo Chair" in the late 1980's. Proof one man's garbage is another man's treasure.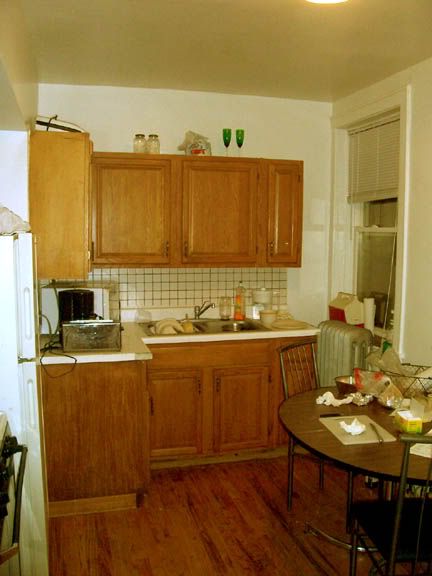 This is the kitchen. Nothing too remarkable about it.
Here's my room. My old computer on it's fancy computer desk. A painting. A couple of pictures of kids I found in a dumpster behind a store while walking home drinking and the Brown Line was closed. The little German flag above the closet is from the German-American Parade in Lincoln Square when I first moved back to Chicago.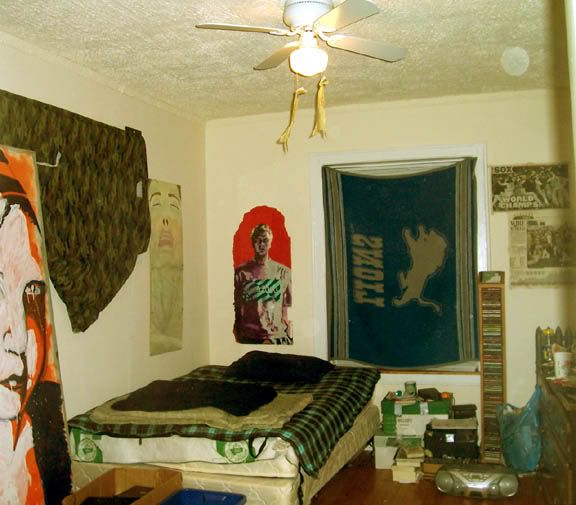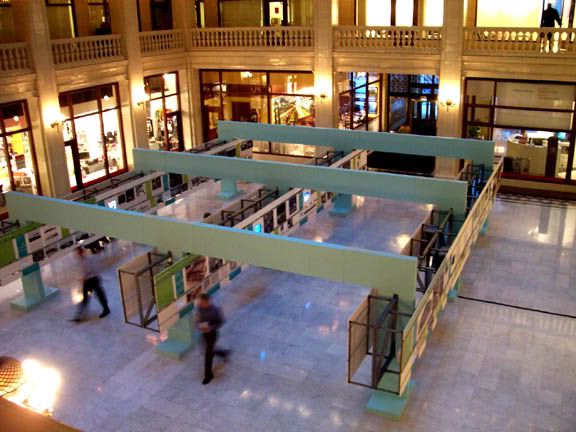 This is the OPEN exhibit at the Chicago Architecture Foundation. It's really cool. There's all sorts of TV's and information and diagrams and blueprints and stuff all over. Makes me kind of wish I went into architecture.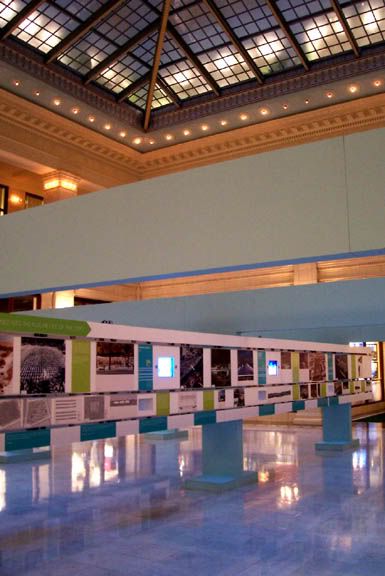 A ground level view of the OPEN exhibit.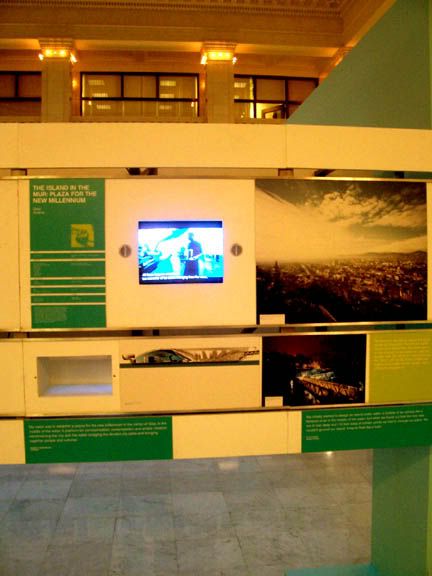 A elevation view of the OPEN exhibit.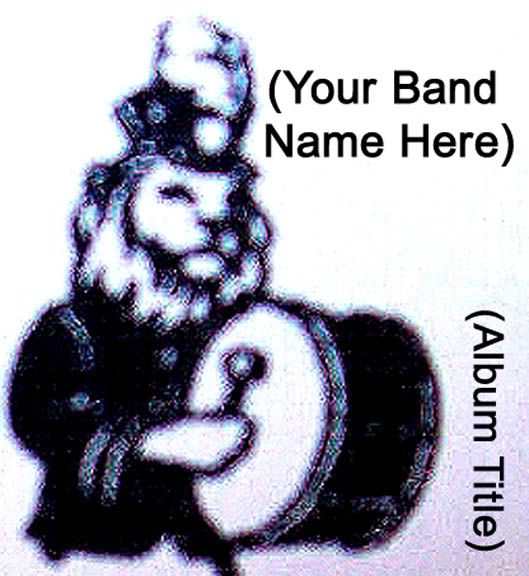 Since I have a master's degree in Nonprofit Management, they decided that part of my job should be to handle giving donations to local schools and charities for fundraisers. I'll get a request, sign a couple of forms, and ship them out a package for a silent auction or whatever. One request was for a school band and this was their logo, a lion playing the big ass drum. To me, this is the best kind of art there is.
That's all from the "Paris on the Prairie." I hope everyone is doing alright. Hopefully, I will more interesting pictures next time. Unfortunately, the last time I went out I didn't have my camera because I had to recharge the batteries. Tis pity.