Raise the "woof." Get it? Instead of roof because we're an animal shelter. I'll be here all night folks...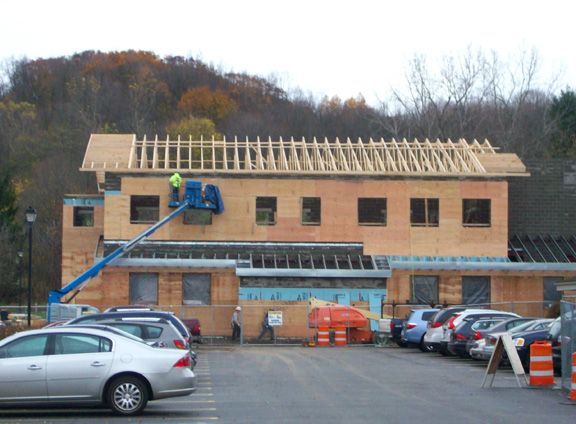 The new Training Center is going up real quickly at Lollypop Farm, Humane Society of Greater Rochester. The roof is going up and the sides are getting covered!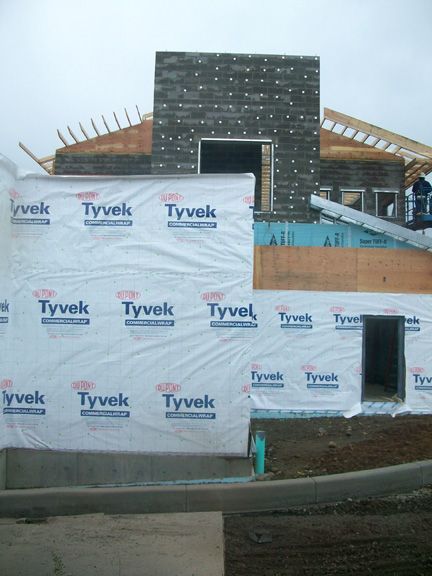 The new clinic has its roof too. Lots of windows for lots of animals to look out of while they are recovering from spay, neuter, and other surgeries.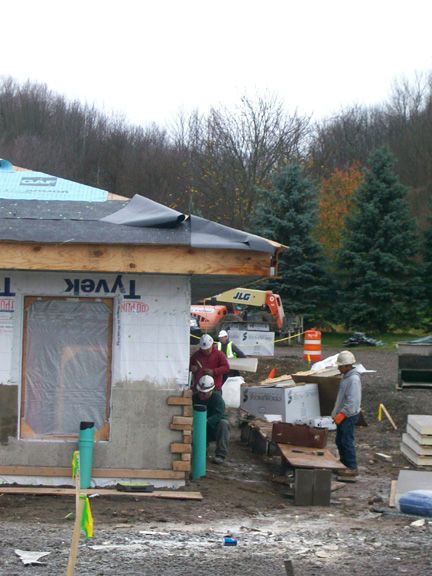 Look at these guys. They laugh at Mother Nature! Hurricane Sandy won't stop them from helping the animals in our community.
Thanks again for all of your support. None of this would be possible with the support of the community. And, I promise, more updates to come.