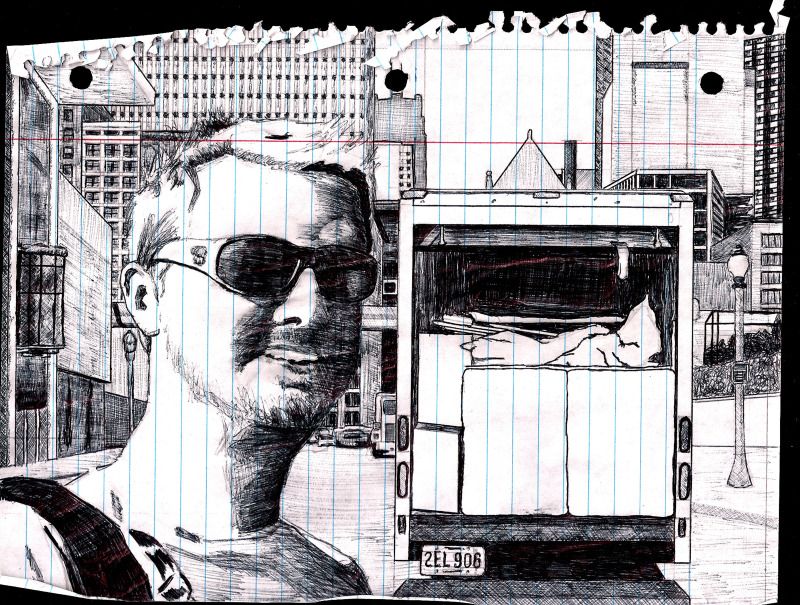 Issue #27
Goodbye Chicago. You've always had a place for me on your broad boulevards. But, I'm married now and it's time for me to move on. To settle near family and have kids of my own. Find a place to call "home" and live the clichés of Thanksgiving dinners and grilling in the backyard. I love my simple life of taking the "el" to work and checking out the neighborhoods on the weekend; but I must go.
I remember the day I decided to move here. After that misleading job interview, I wondered all around the Loop knowing there was nothing I could do back in Michigan. Staring at the spitting faces of Crown Fountain. Grabbing a hot dog and fries at Max's Take Out. I gave myself one year to sink or swim and moved into my Spartan Ravenswood apartment a few days later.
Now, the moving truck has all our junk in it and we're starting a new life in Rochester, New York. Will it be better than Chicago? Apples and oranges. But, I will miss the activity of a world-class city. The adventure, amusement, and/or oddities I could find around every street corner. The food. All of my friends going to dive bars, the bartering of Maxwell Street Market, all kinds of concerts at a wide variety of venues, apartment parties for any reason, and just sitting on the porch people watching. It's been good.