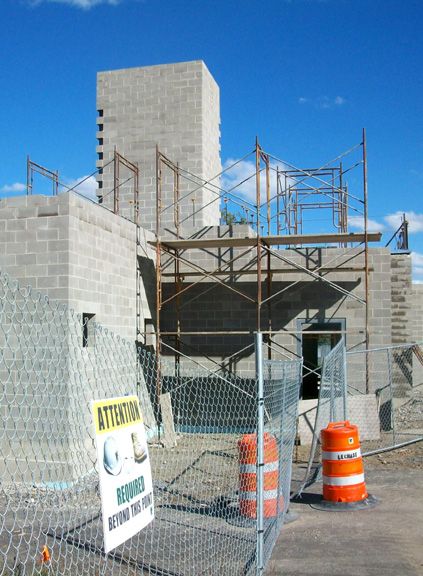 The walls are going up fast for the new training center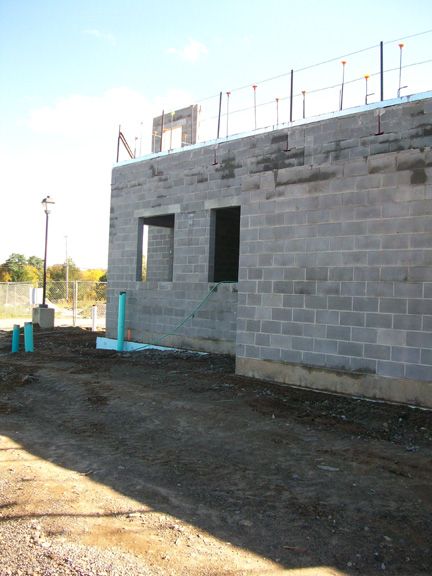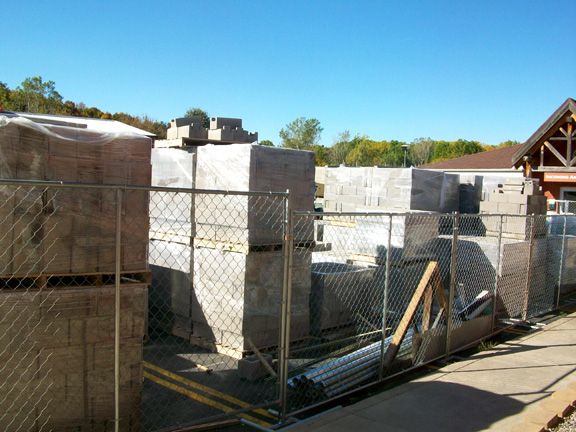 A lot of work to go as you can tell by the sheer amount of cinder blocks around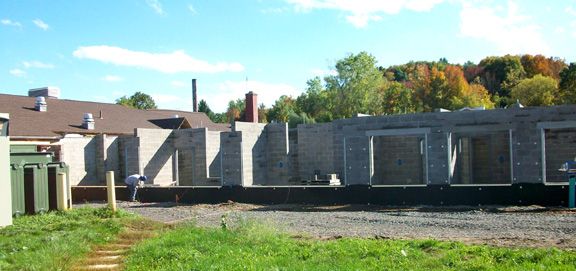 Crisp fall day with the trees changing color behind the new animal clinic.
And, the trees haven't quite changed color or the salmon start to swim up the falls at Corbett's Glen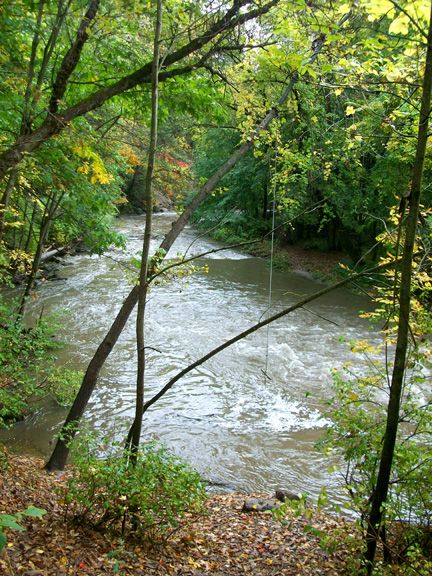 The trees around Allen's Creek are about to change. Hopefully, it will be better than last year when they were about to change and then a severe windstorm knocked all the leaves off. It went from summer to instant winter. Then, there was no snow. Last year was weird.
That's it from here.