First things first. We have a fundraiser at work tonight on the boat. It's a lot of fun. So, if you are interested, please email me at MKraus@architecture.org or just come on down! Here's the info:
What: Boat Booze Cruise
When: Today at 6:30pm - 9pm
Where: Michigan Ave. and Wacker Dr.
Why: It's a good cause and there is tons of food, and an OPEN BAR, and a DJ.
How Much: $20 - to cover the cost of booze (still cheaper than our regular cruise that doesn't include booze)

On to what I've been doing!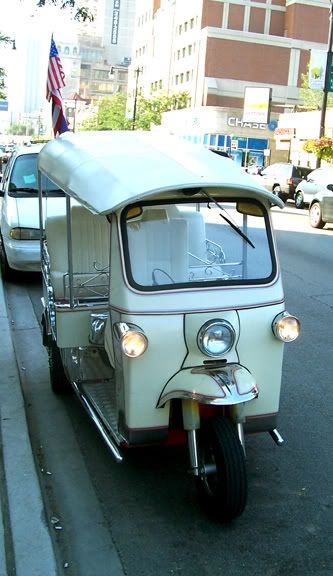 How do you like my new wheels?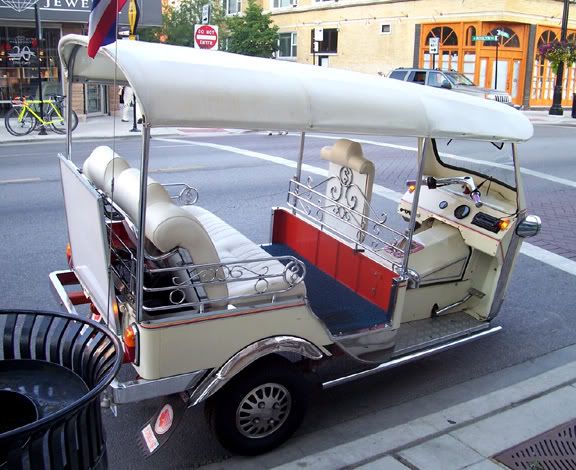 I don't actually own this, but if you want to get me one for my birthday, it's on Saturday, October 13th...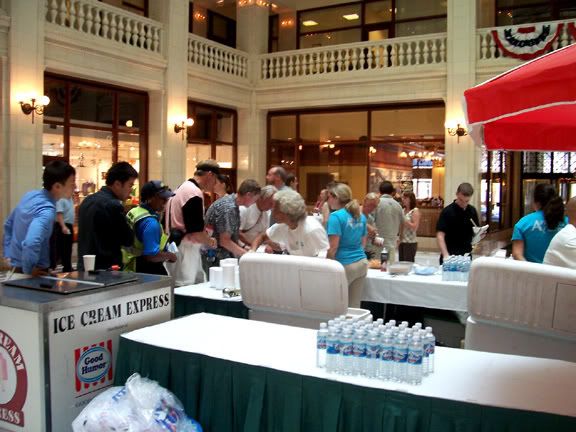 We had an ice cream social at work! I ate like a fat kid...
Here's about half of the people at last weeks BBQ at the Murder House. Tomorrow, we'll probably have it in the yard since we are running out of room on the porch. I'll be late tomorrow since I have a meeting until 7pm...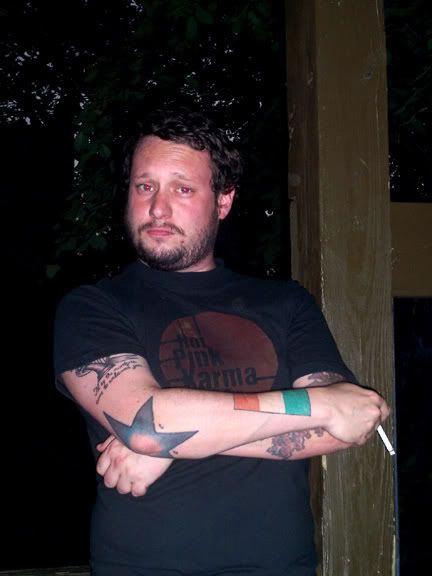 Yes, that is Nick Fucking Butner at the BBQ.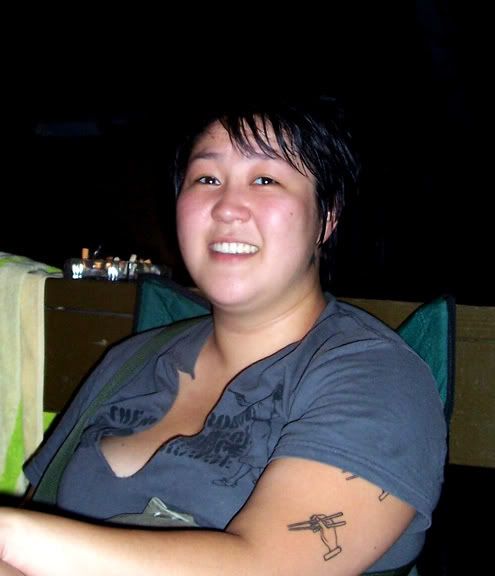 Check out Alice's new tattoo!
Rich, Megan's brother, came to Chicago for Lollapolooza and stayed at the Sofitel. Swanky!
Karli's brother, Adam, was at my apartment. Fancy!
Now that Matt and Tyler have their own apartment, I've moved into Matt's room. Not completely, but near. Here's my new 'zine display! Thanks Billy of Loop Distro!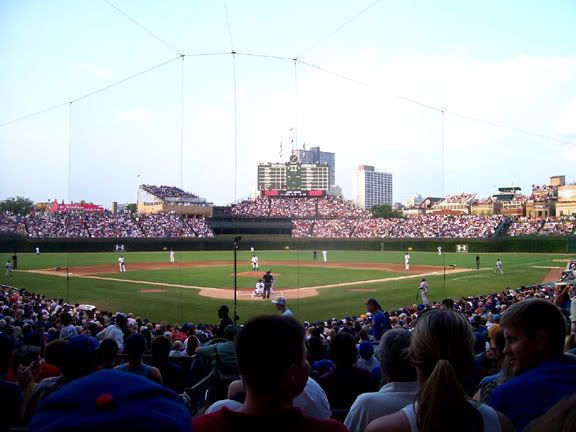 Went to the Cubs game and saw Soriano tear a ligiment. Something I am sure will cause the 1st place Cubs to not make it to the playoffs. Also, Tom Glavine of the Mets won his 300th game. Something only 24 other pitchers have ever done (I think). Good times!
3rd base line at Wrigley Field.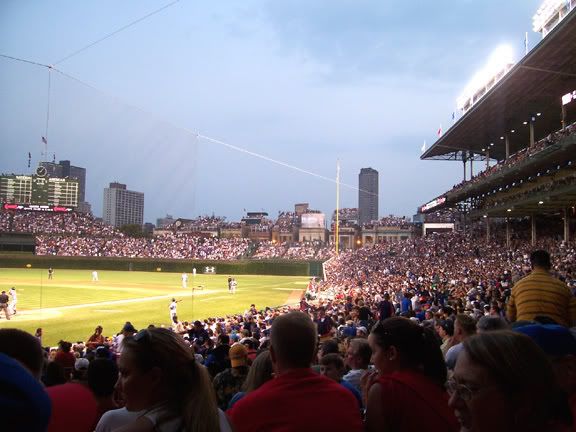 1st base line at Wrigley Field.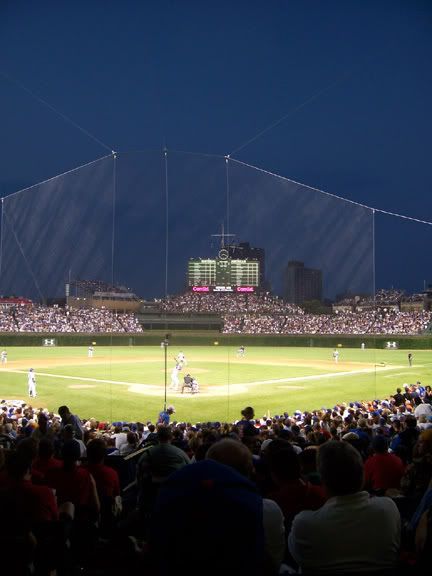 Derrick Lee up to bat.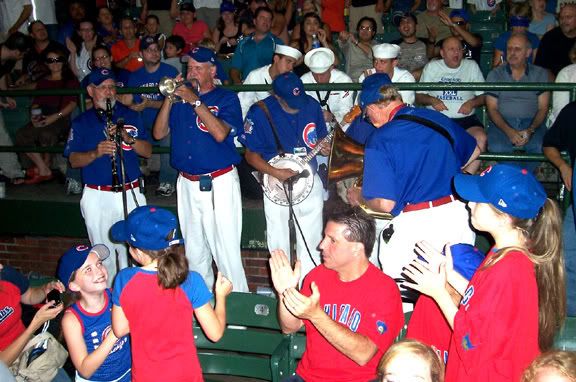 An old timey band played three rows behind me. I saw the banjo guy outside the stadium before the game screaming at the security "BUT, I NEED TO GET INTO THE GAME WITH MY BANJO!" Yes he did!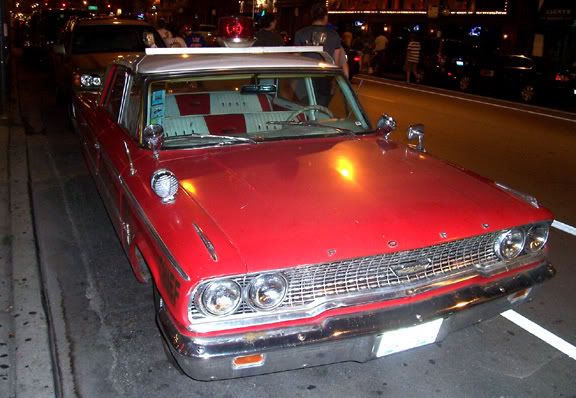 You can get me this car. I like cars with sirens.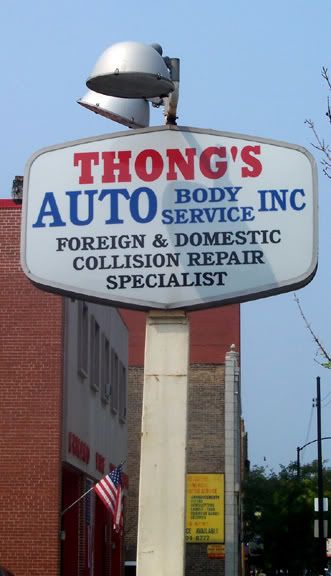 If I get that car, I would get it repaired at this shop.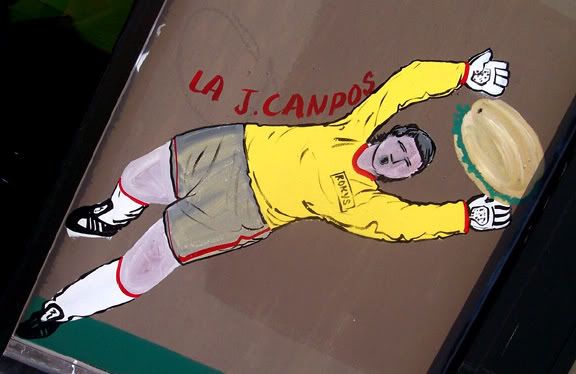 While I waiting for my car to be fixed, I'd eat here and stare at the artwork of soccer players blocking hamburgers...
I hope everyone had a good time in Chicago for Lollapolooza. I liked seeing everyone. Frances, I hope you liked your $5 meal!
xoxo,
Mike