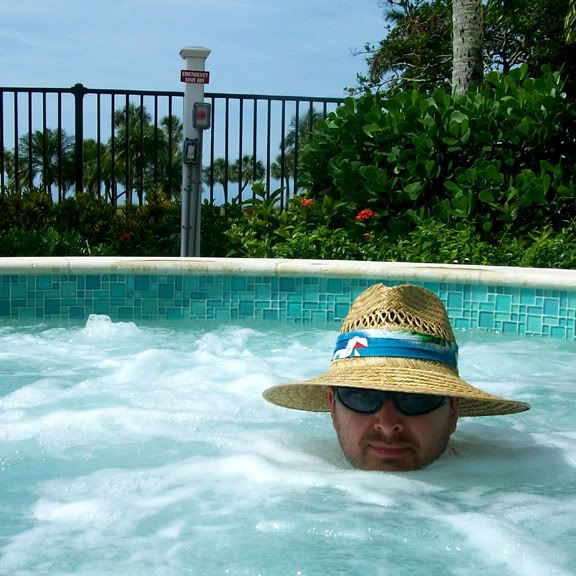 If I ever come out with a music album, this will be the cover. And, it will be titled Panama Jackass. Megan had a conference in Miami and we decided to make it into a vacation. And, since we have family in Naples, hung out there.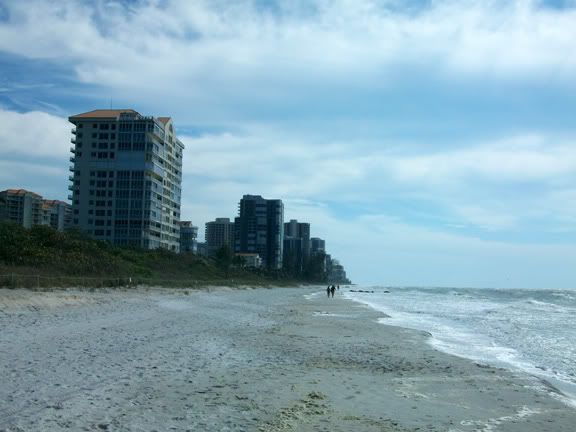 Naples, Florida.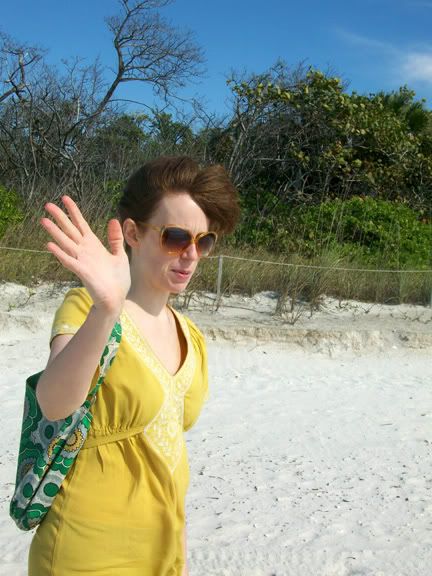 My wife loves being my muse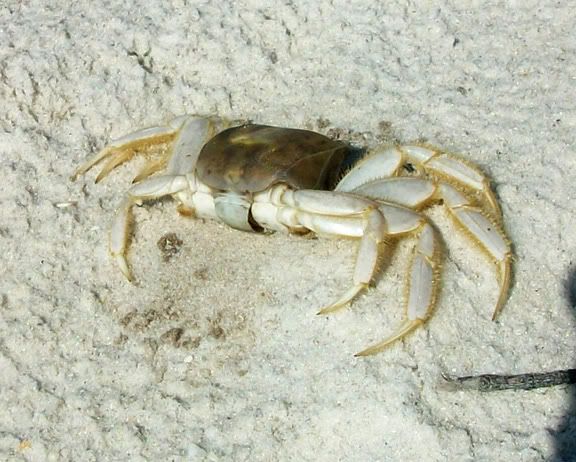 We were really impressed with this crab until we figured out he was dead...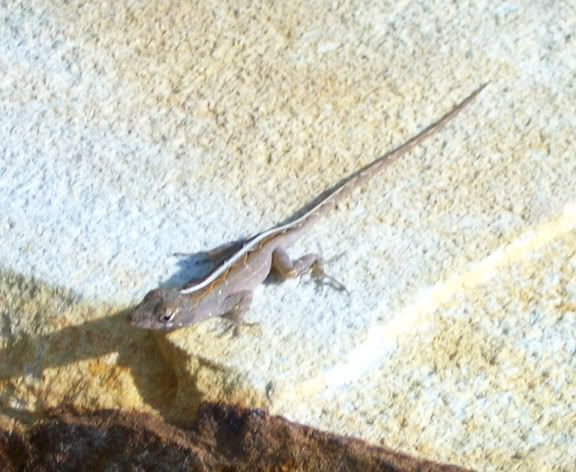 Gecko at the hot tub (Not to be confused with the "Crazy Gecko")
Hot tub number one at the Naples Hilton.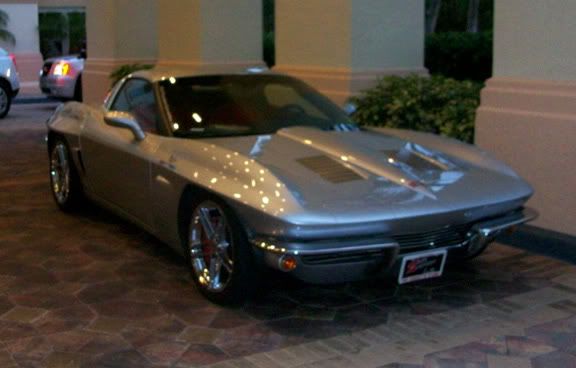 This trip had many themes: hot tubs, fancy cars, insane boats, etc. This is a Corvette. But, it was brand new and looked like an old one. Not sure if this was a custom job, concept that some GM executive borrowed or what.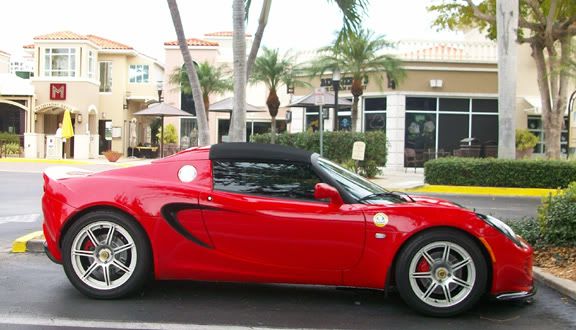 Just a Lotus parked next to us...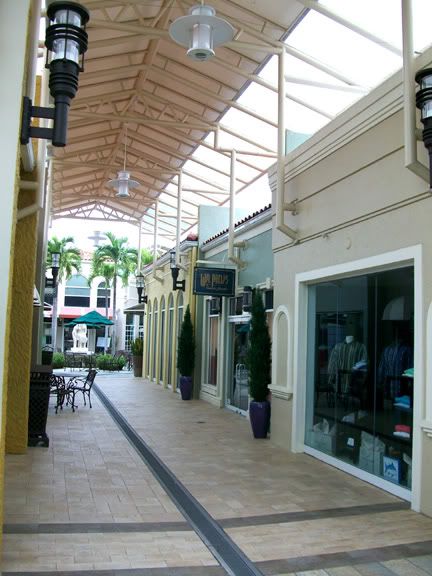 The Villages shopping center full of swanky shops. Ben & Jerry's is the place to be at night (since it's pretty much the only place open)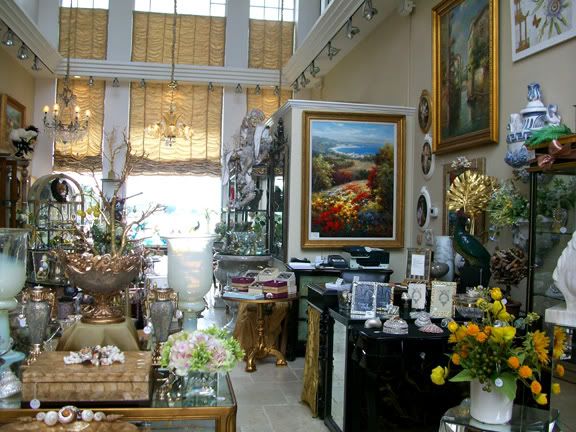 Apparently, this is where King Louis the XIV shops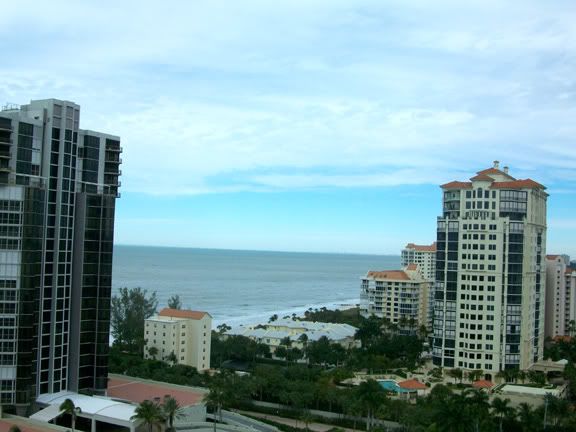 The Gulf of Mexico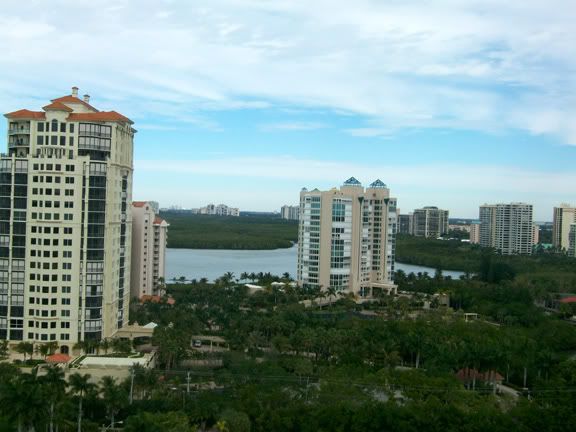 The Venetian Bay (Intercoastal)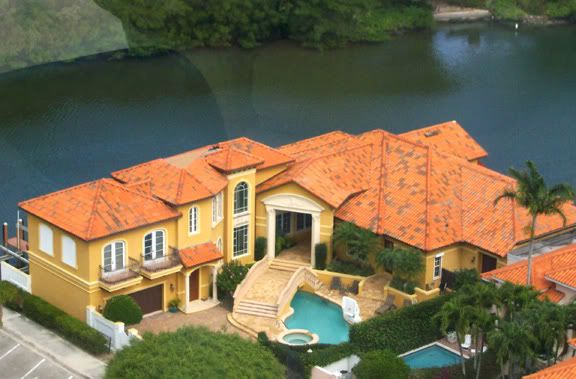 The Florida residence of Julius Caesar
Hiking around Naples in a frigid 68 degrees. Burrrr....
A classy monster truck parked outside of the Publix grocery store.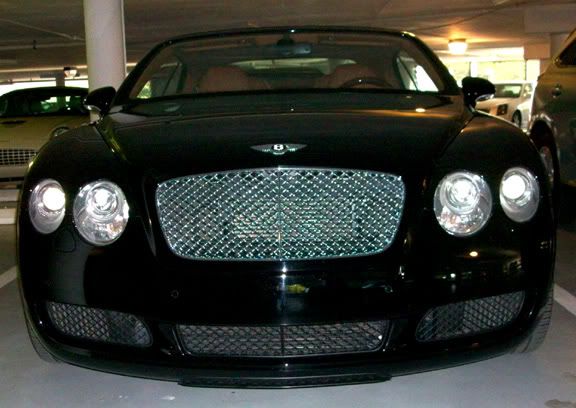 Just another Bentley in Naples...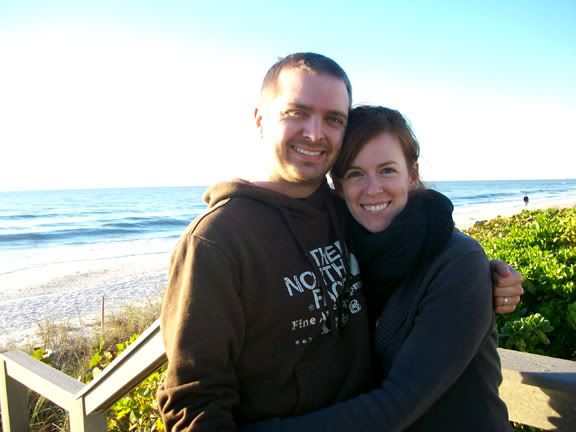 Me and the lady at the beach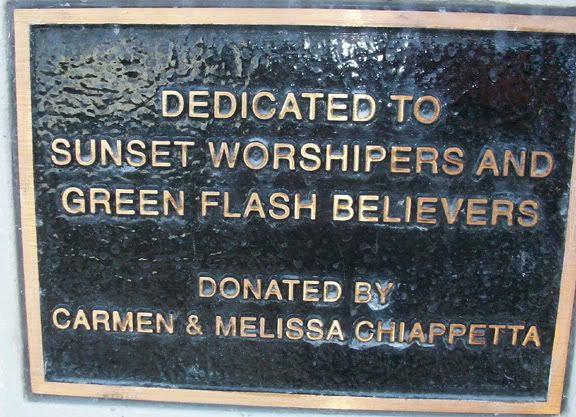 Hmmmm... Apparently, the "Green Flash" is some crazy thing the sun does when it sets in Naples. Many say they see it. Others claim that they've been drinking too much wine.
Everyone pretty much confines themselves and is isolated in Naples until sunset when they all race out of their apartments and condos with a glass of wine.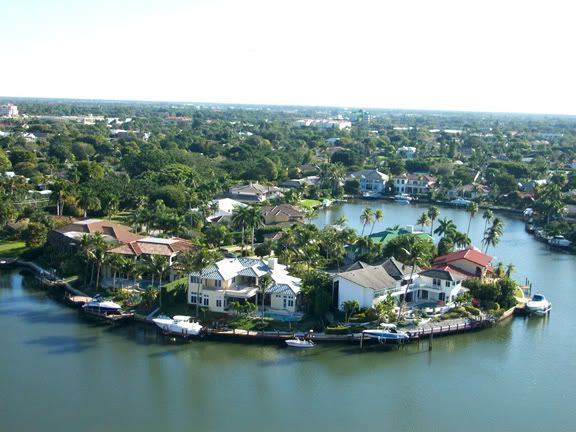 Few nice places on Pirates Bight Lane. Want to live there? A 6,600 square foot home goes for a bit over $4 million and has taxes around $33,000 a year. Not bad for a seasonal residence...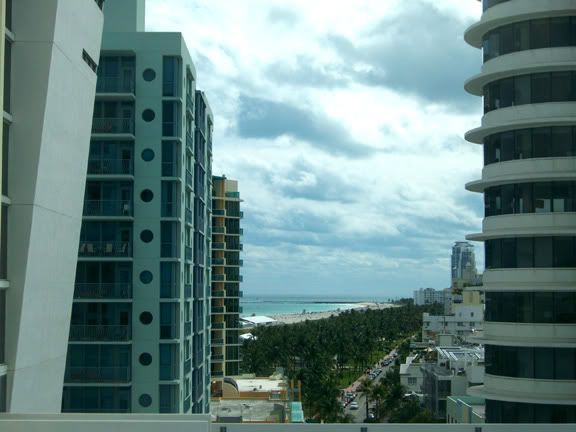 The view from Loew's Hotel in South Beach Miami.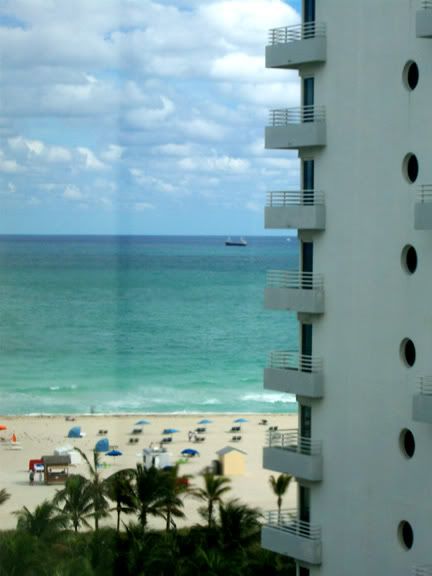 Another shot looking toward the Atlantic Ocean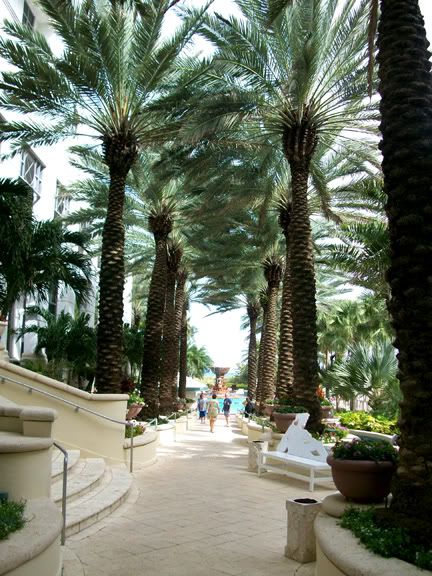 TO THE HOT TUB!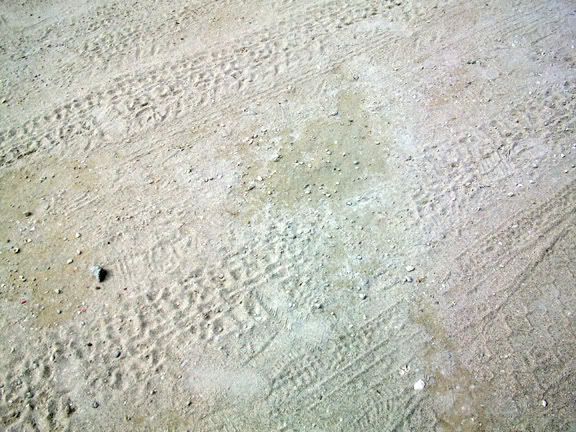 I have no idea what I took this for...
You can tell by our sweaters and sweatshirt that we were the sexiest couple in South Beach that day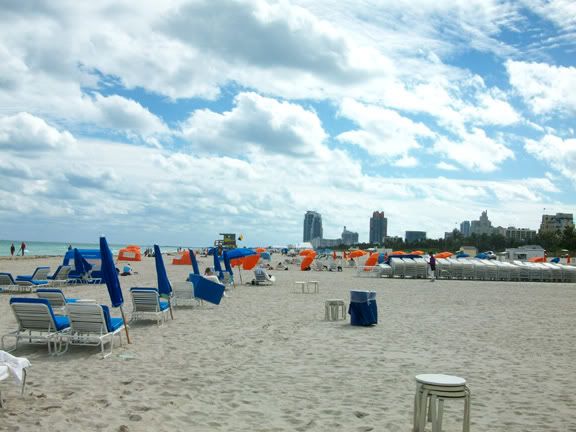 I am not impressed with photographers that live in places like Miami. In a climate like this, you could used the biggest piece of crap camera and it looks beautiful. Take a pretty picture in a place like Rochester and we'll talk about talent.
Fancy colorful building at the end of the Lincoln Street Mall. Tried to see Ruth on our quick trip at her place, but failed. Sorry John and Ruth!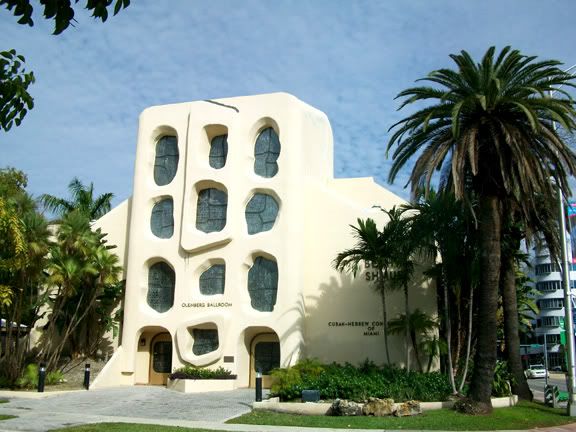 Temple Beth Shmuel Cuban Hebrew Congregation of Miami. More at: http://www.cubanhebrew.com/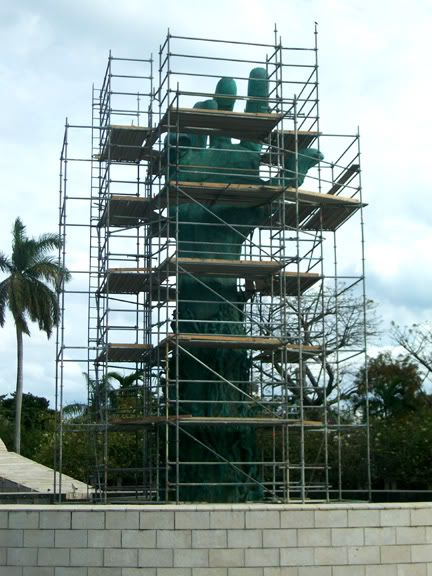 The Holocaust Memorial of Miami Beach, Florida. More info at: http://www.holocaustmmb.org/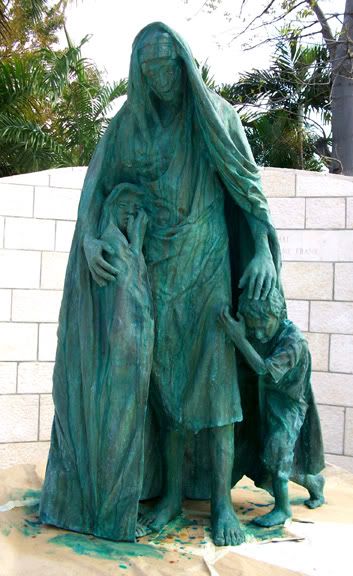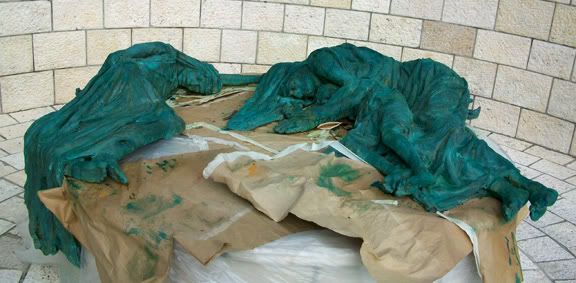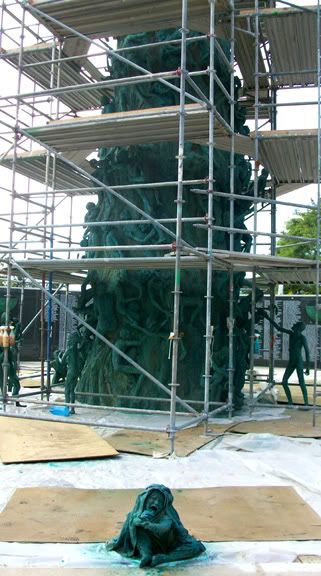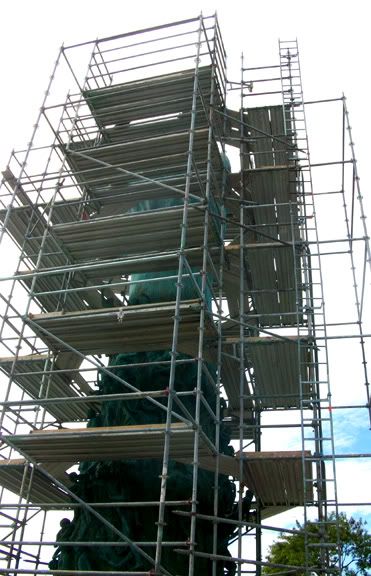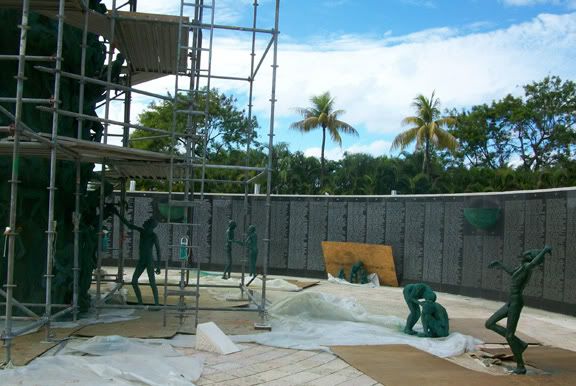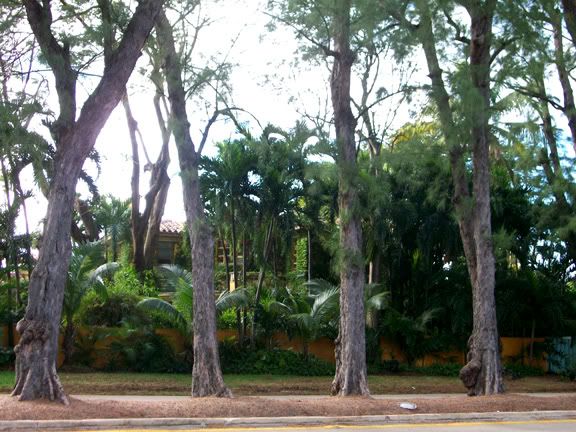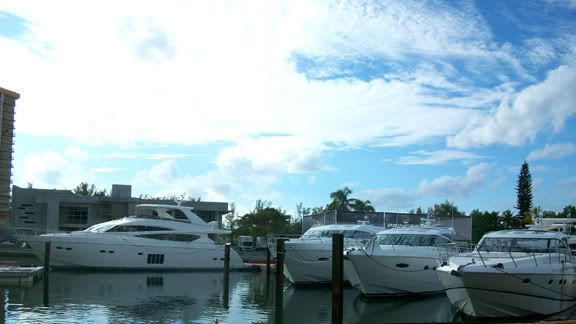 The Miami International Boat Show. http://www.miamiboatshow.com/
More "Rodney Dangerfield" style boats than you can imagine! We say only a small portion of the show and it went on for miles for only one boat type...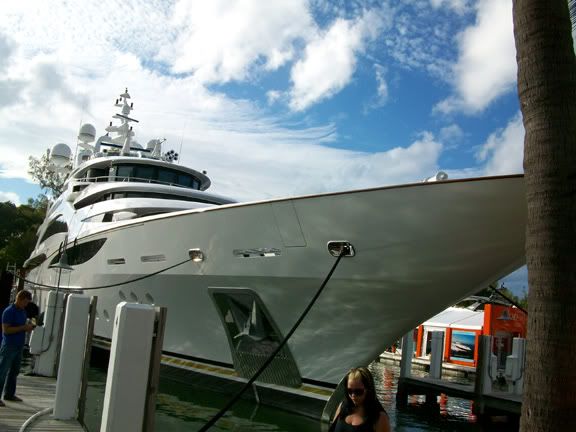 So big I couldn't get the whole boat in the picture. Also, it is called Diamonds Are Forever and will be owned by a future Bond villain.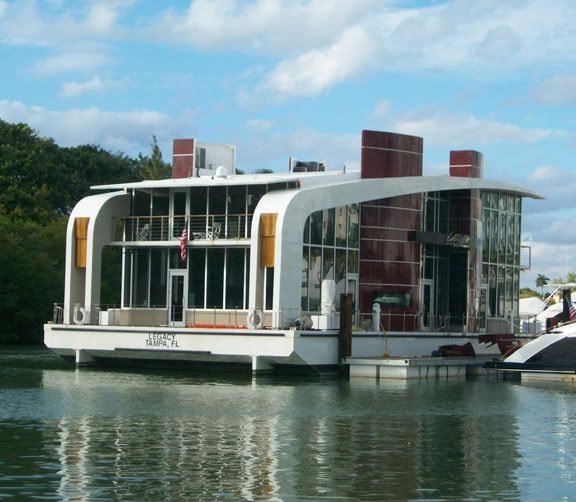 Floating showroom
Navy destroyer without cannons for sale

The Carpe Diem is obviously Robin Williams' boat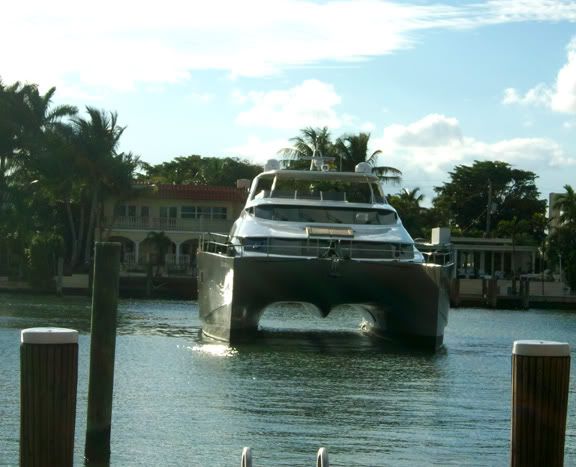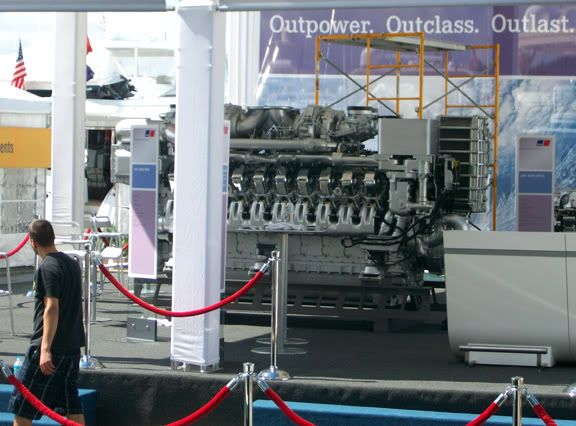 This boat engine is the size of my apartment
Just a cottage on the intercoastal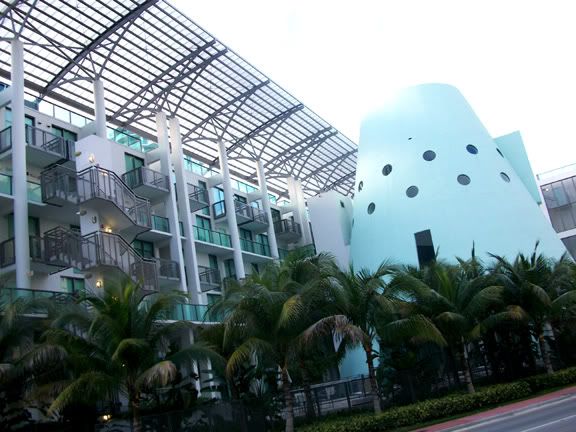 A building from the future!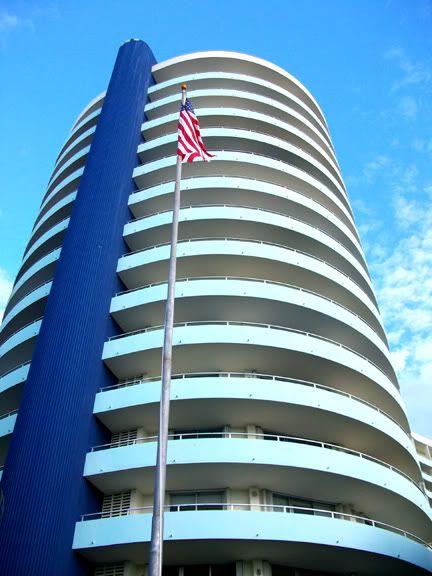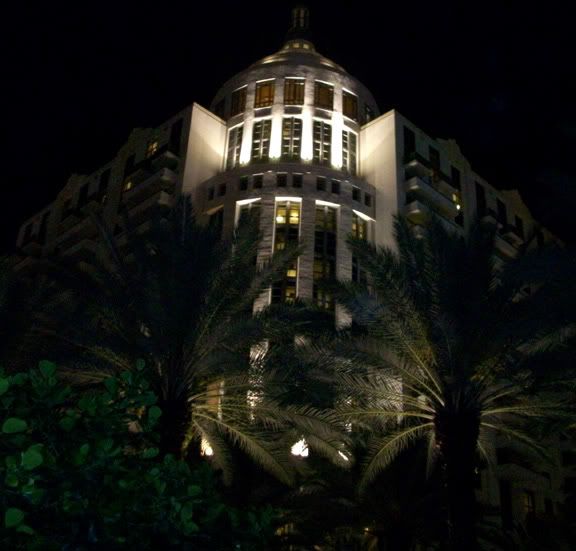 Loew's Hotel in South Beach where we stayed.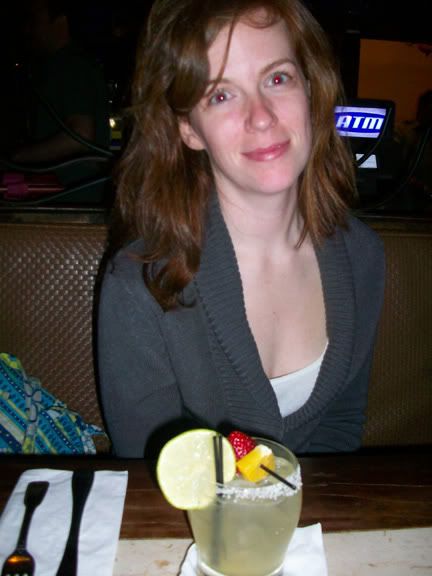 OH! Mexico Restaurant. The "oh" is for when you realize how much they charge for margaritas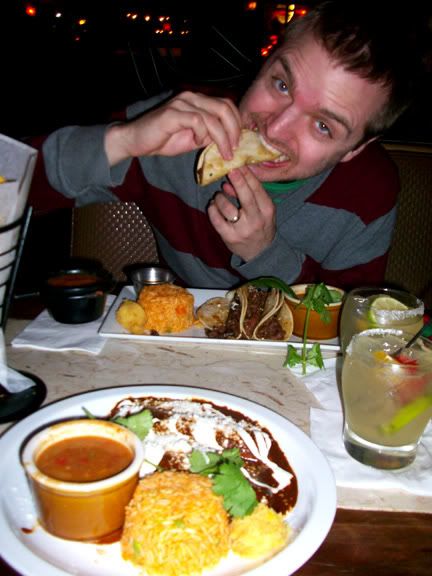 Mmmmm... Good tacos!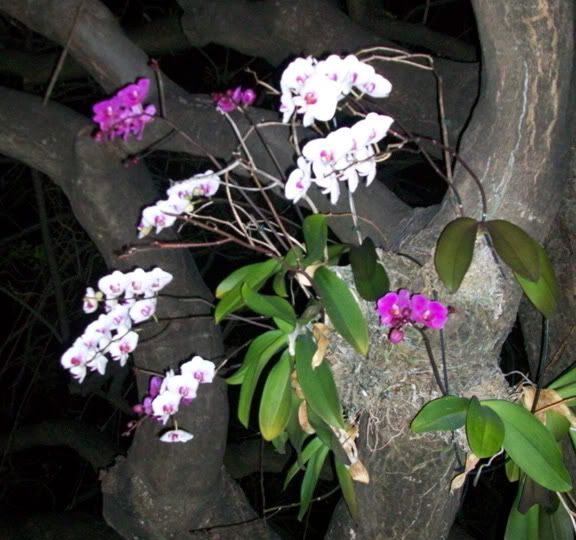 Flowers on Lincoln Street Mall. I don't really care for swanky shops and all. But, I really knew I didn't belong here when about 15-20 supermodels walked out of Ford Modeling Agency and walked next to me standing at 6' 6" and waists as big as my wrist.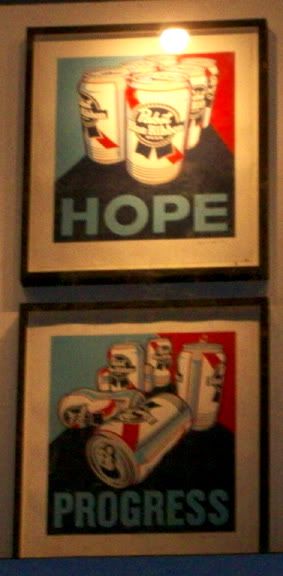 Fine... Art...

Another shot of our hotel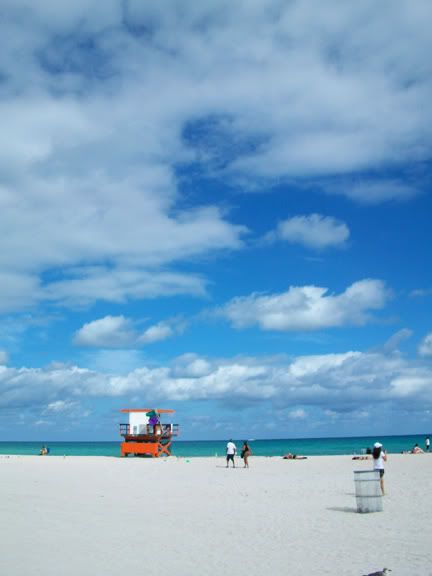 South Beach
Havana 1957 Restaurant with really, really good "Specialty."
Keep it classy, Miami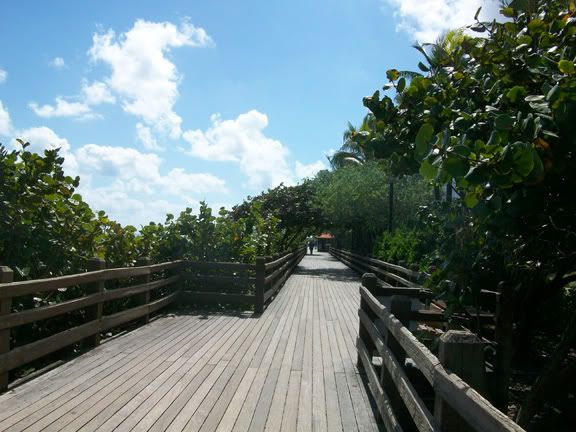 South Beach boardwalk. South Beach on one side and the most expensive condos/hotels on the other.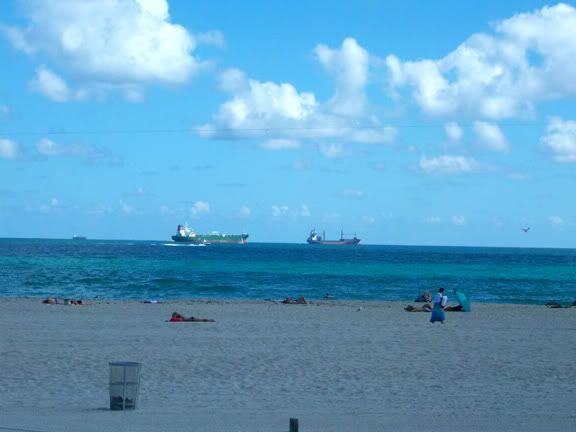 Cargo ships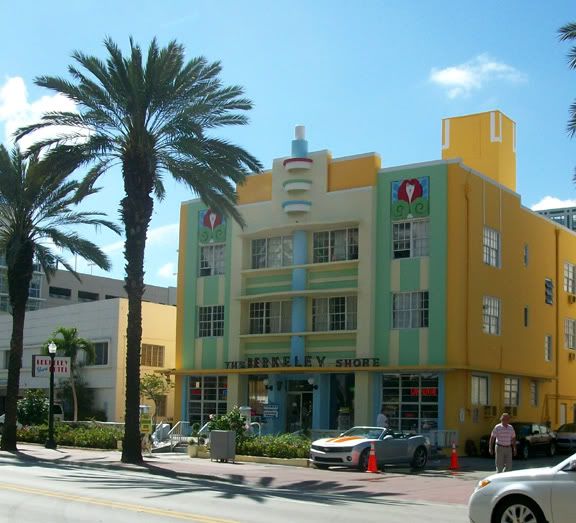 The Berkeley Store has a pretty awesome building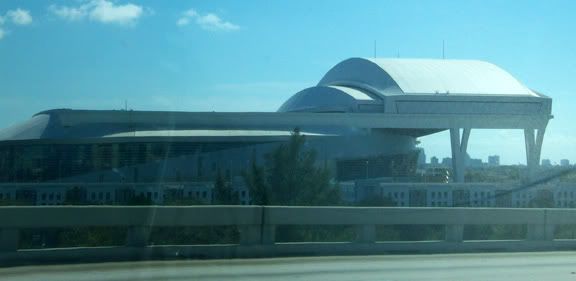 The Miami/Florida Marlin's new stadium, Miami Park (at least until they get a naming sponsor)
Back in Naples after an alligator and bird viewing adventure in the Everglades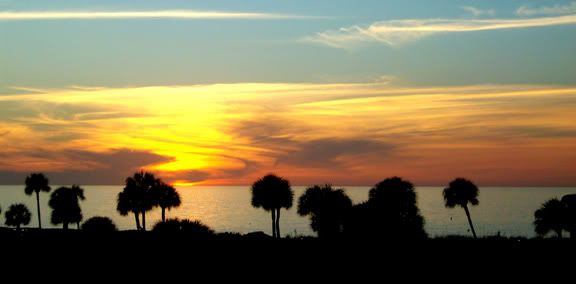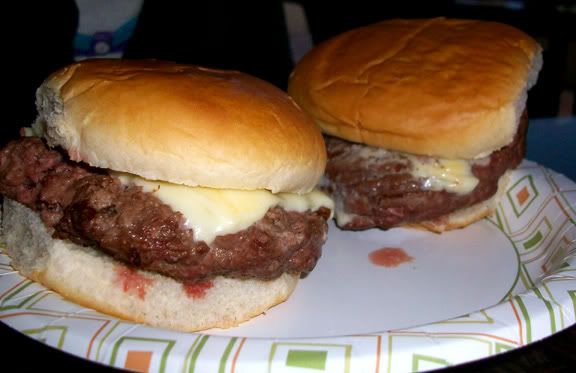 Cheeseburger In Paradise by Mike Kraus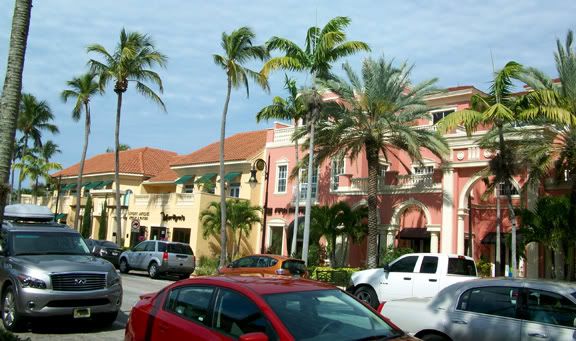 Downtown Naples is proof that Floridians know how to make a good city.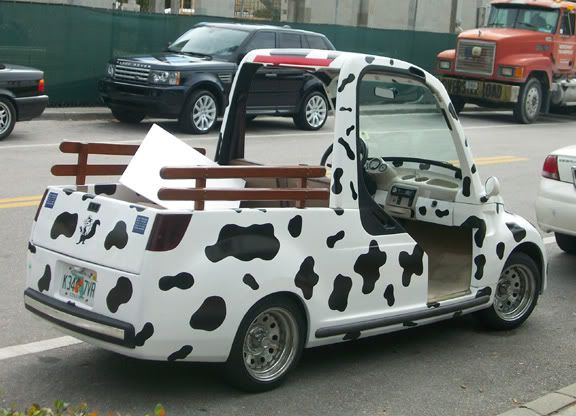 Nothing like a cow golf cart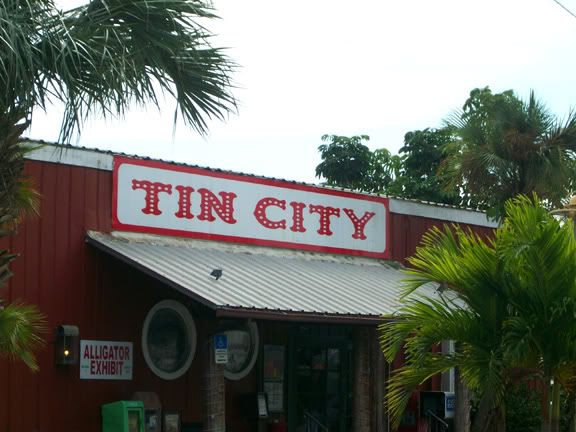 Tin City was sold to us as a really cool fish market. Really, it's a high class junk tourist trap
But, Tin City did have a place to hug an alligator. Words cannot describe...
Couple of t-shirts I had to harass our Irish friend, Ronan with...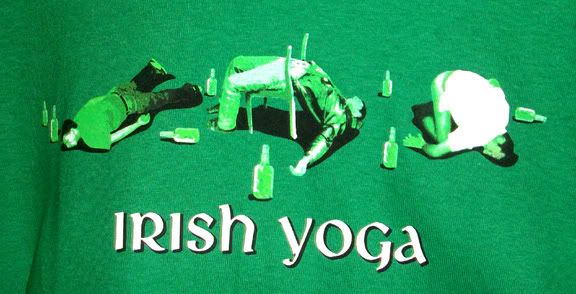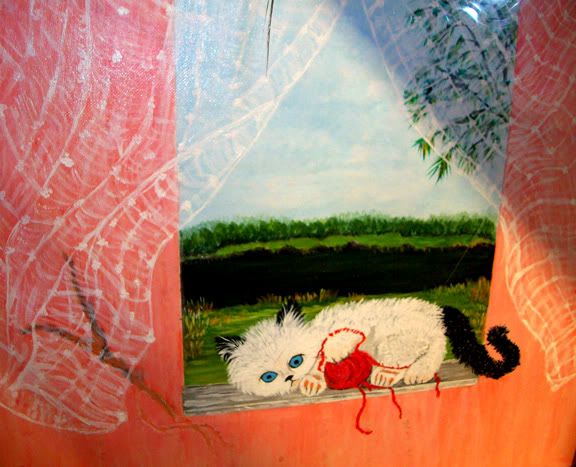 How is this not hanging in my office?
Beach at Naples Pier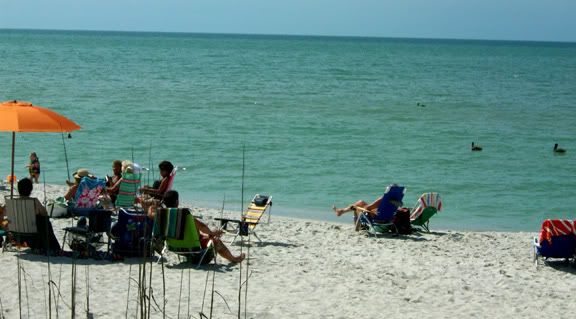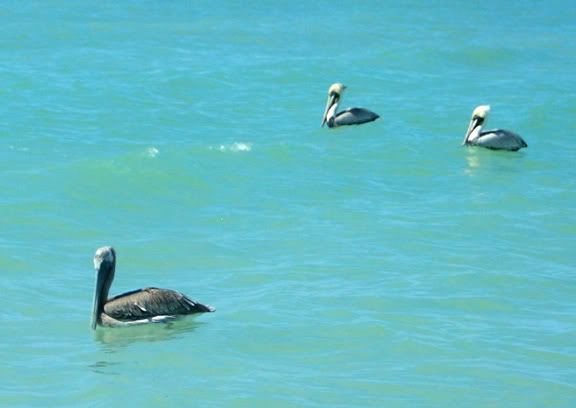 I could watch pelicans all day. They had dolphins too, but I couldn't catch them with the ol' picture machine
PLUNGE!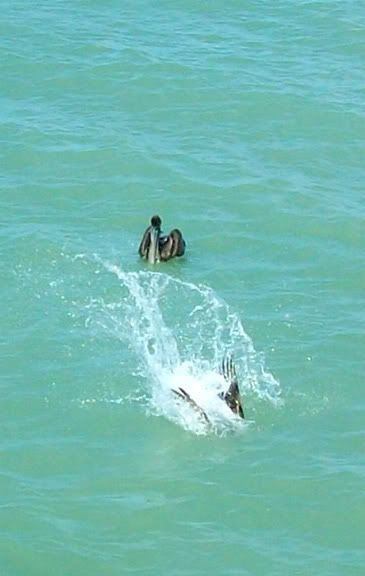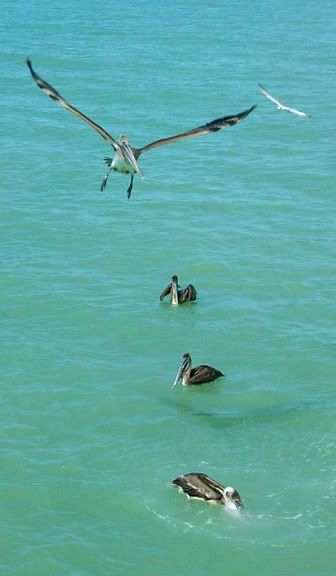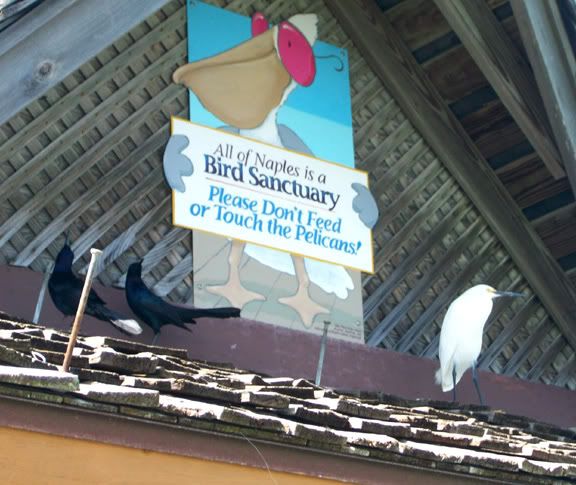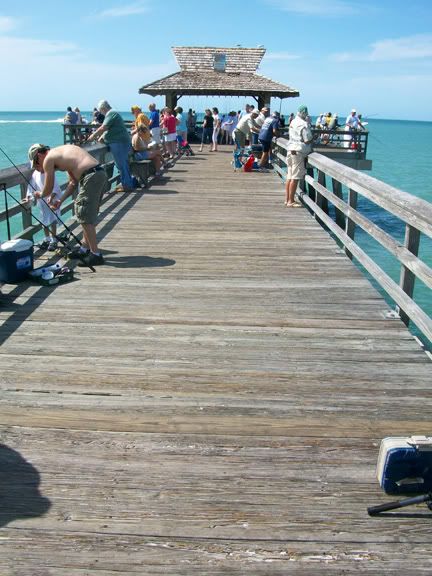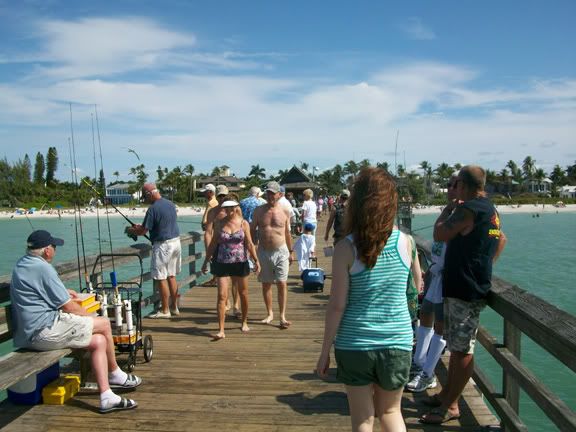 A fella we met on the street

Apparently, the Naples me is doing very well for himself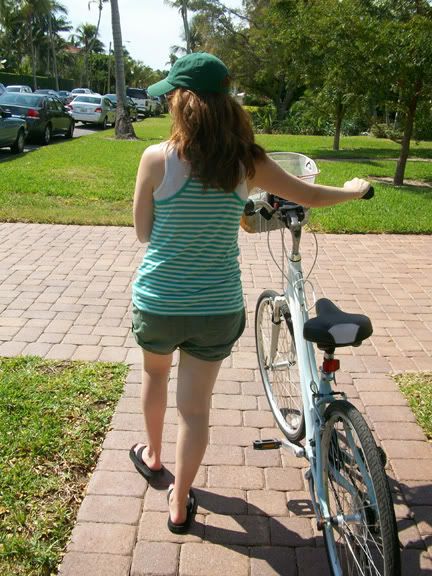 Biking
Palm trees
Megan walking on water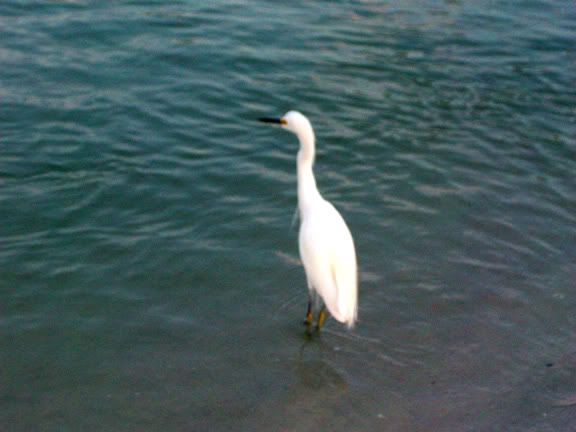 Naples nightlife allowed us to complete a 1,000 piece puzzle called "WHAT A BEACH!" Stupid Bob Hope's umbrella was missing...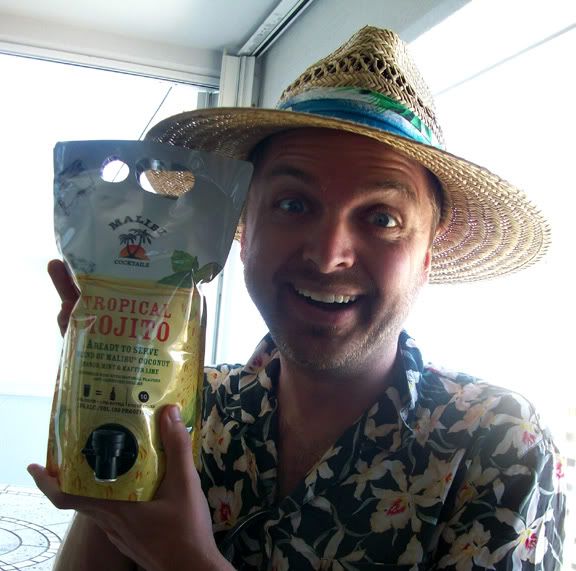 It was only a matter of time before someone starting selling alcohol in a bag. Malibu Tropical Mojito is the after hours drink of astronauts! Kind of like an adult Capri Sun...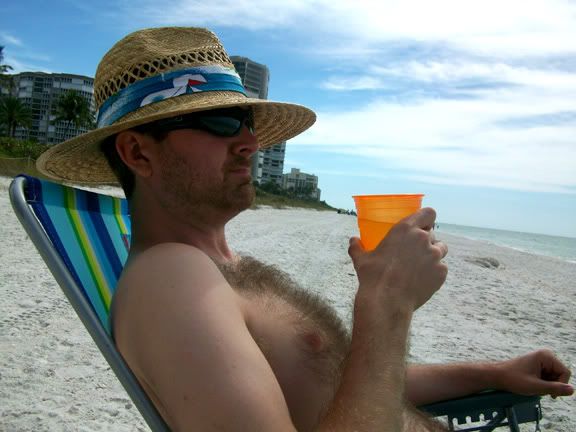 Nice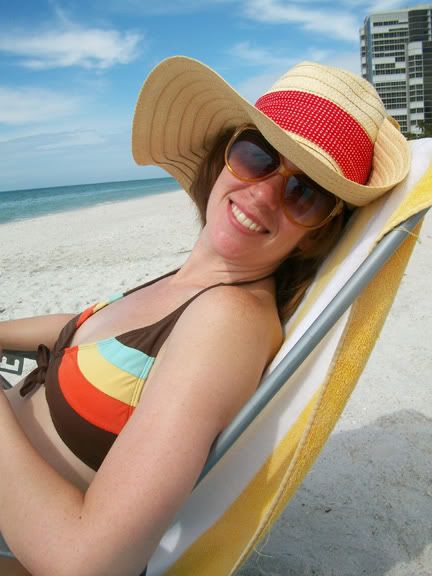 Foxy Lady!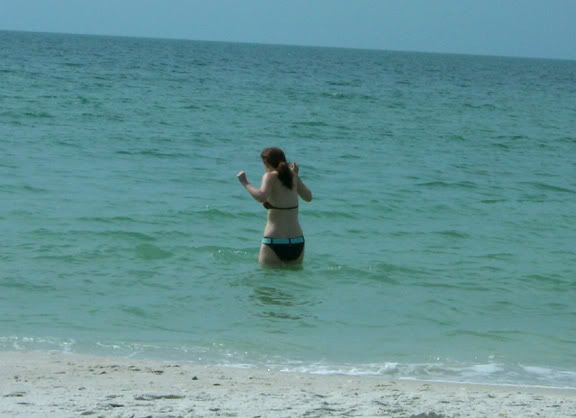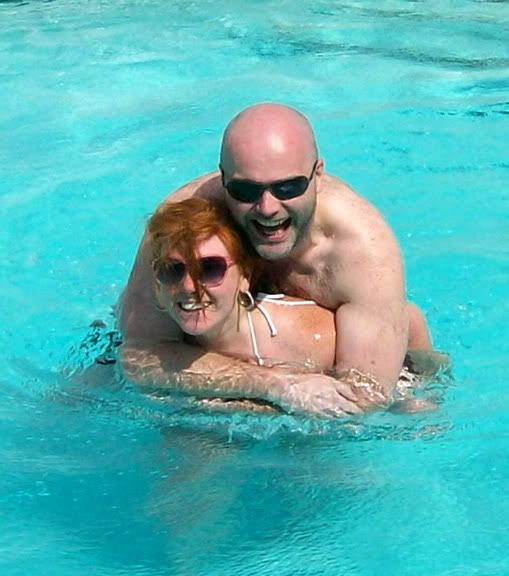 Ronan and Jackie came to visit! Naples will never allow any of us again to stay overnight or frequent their restaurants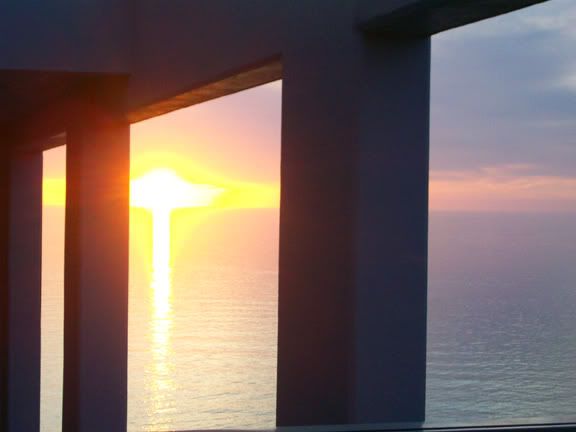 More sunsets!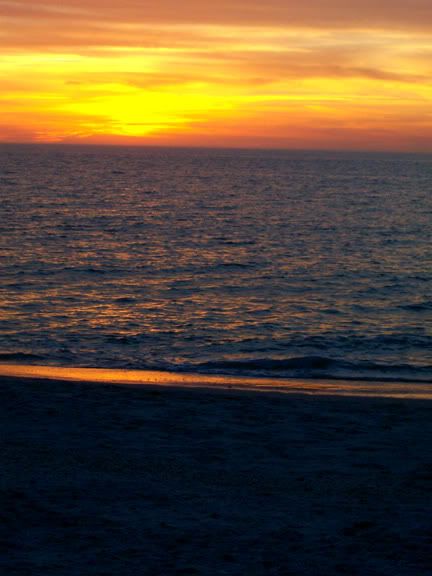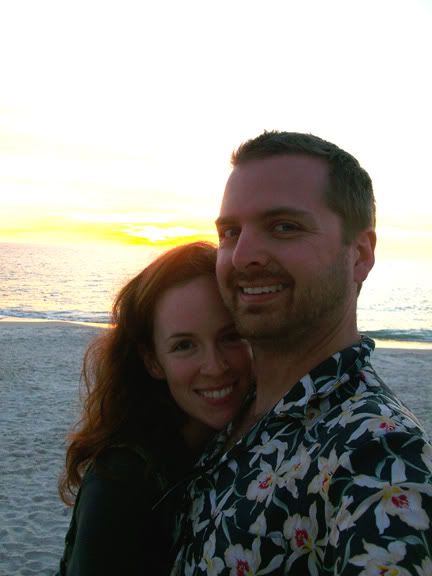 Goodbye Naples!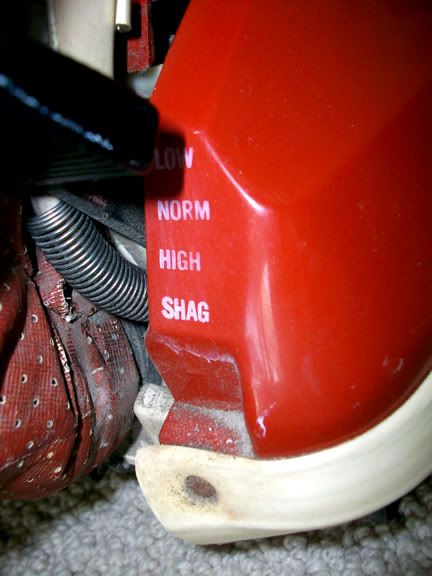 You know your vacuum is old when the settings are: Low, Norm, High, and Shag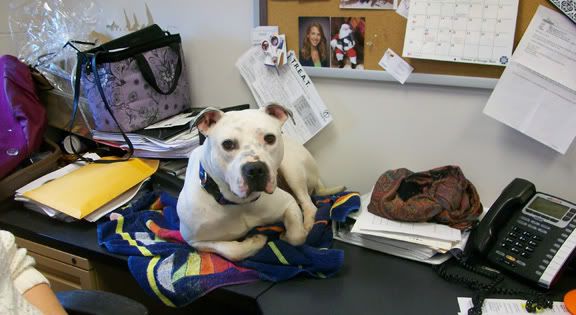 If a cat and a Yorkie can sit on a desk, why not a 70-80 lbs Pitbull?
Also:
Congrats Pete and Sarah on the baby!
Congrats Erin and Rich on getting engaged!