Howdy Y'all!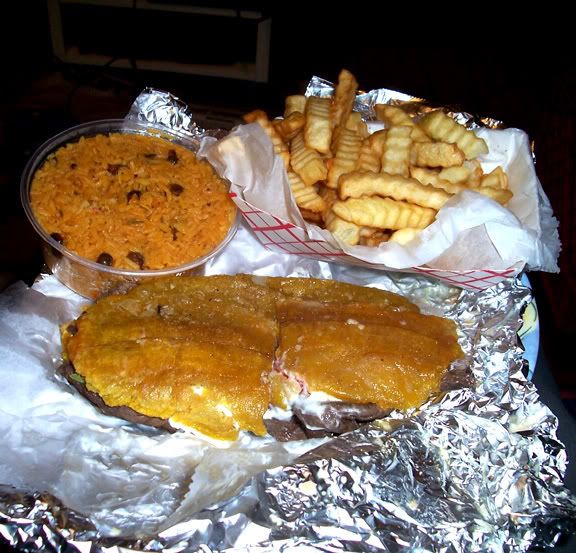 The Hibarito from Baranquen on California and Wabansia. "Hibarito" translates into "hillbilly." I guess in Puerto Rico, people are so poor on the interior of the island that they can't afford bread. But, they have more plantains then you can imagine. So, they crush and fry plantains and use that as bread instead. Super good. Super unhealthy...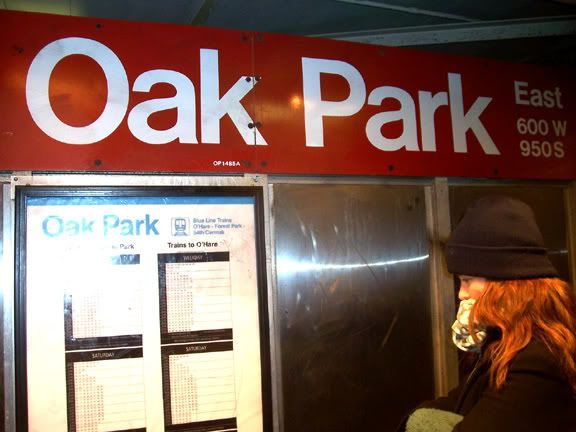 Going back home after seeing "American Gangster" in Oak Park with the free movie tickets Megan won. I still have to use my tea party I won...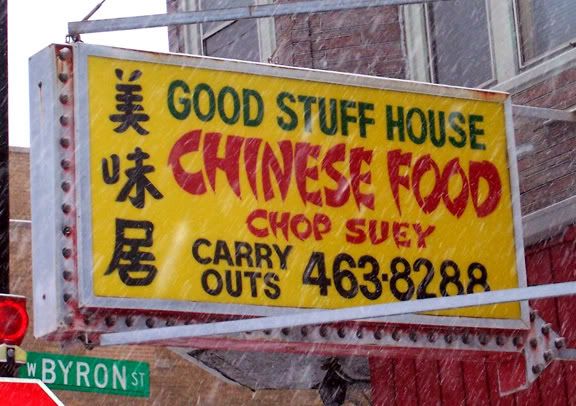 Good Stuff House. Says it all.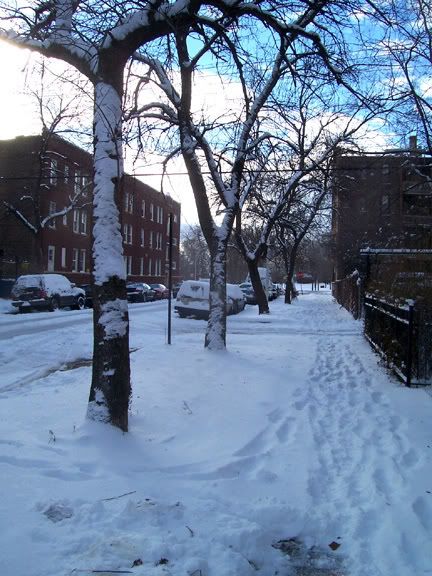 It's been a few years since I've seen real snow that sticks around. It feels like home.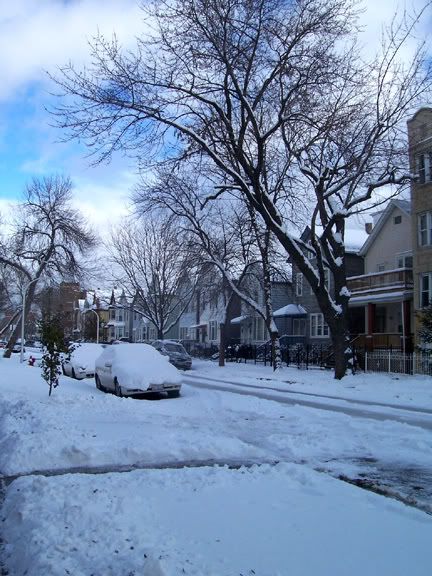 Richmond Street.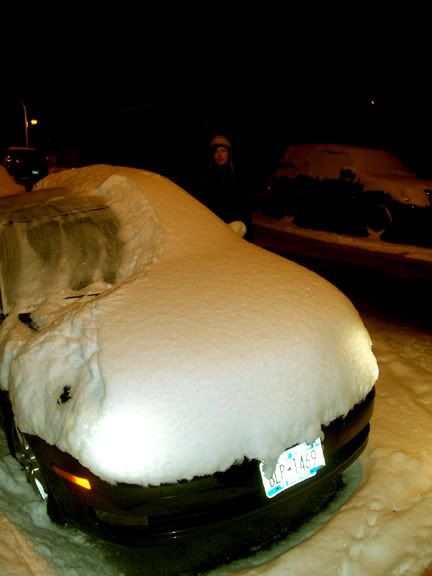 Cleaning off Saaby-McSaaberton.
The "One of a Kind Show" at the Merchandise Mart. Pretty much an indoor arts fair. There was some pretty good stuff and lots of good food samples for the holidays.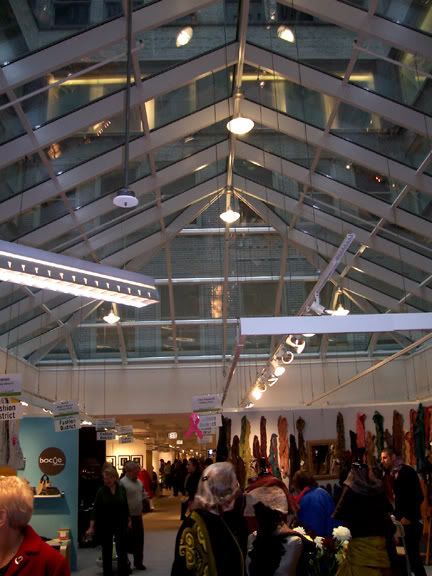 The Merchandise Mart convention atrium.
Christkindlmarket in Daley Plaza. This is an annual German Christmas market that sells all kinds of toys and trinkets along with brats and hot spiced wine.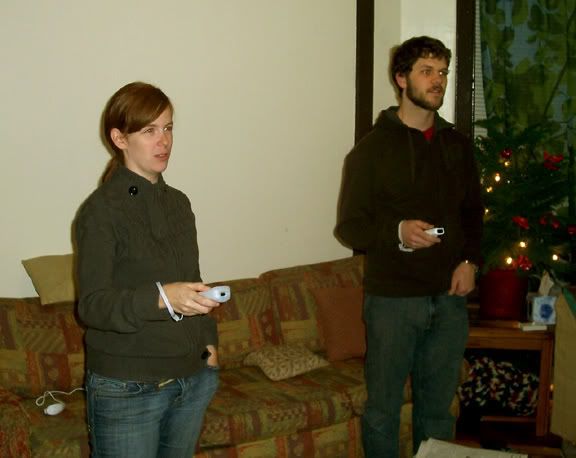 Nick got his x-mas gift of a Nintendo Wii early. So, that means you'll see everyone punching each other by accident playing video games and the Murder House from now on.
Megan simulating fishing
Nick with the remote controlled x-mas tree behind him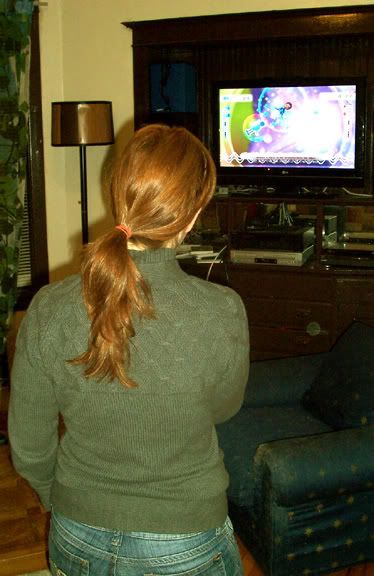 Megan trying to figure out how to play a game where you have to match up people's poses...
That's about it for now. Noah and Frances, you will see pics from the party last night next time. I had these edited before we left and didn't feel like adding more...
xoxo,
Mike