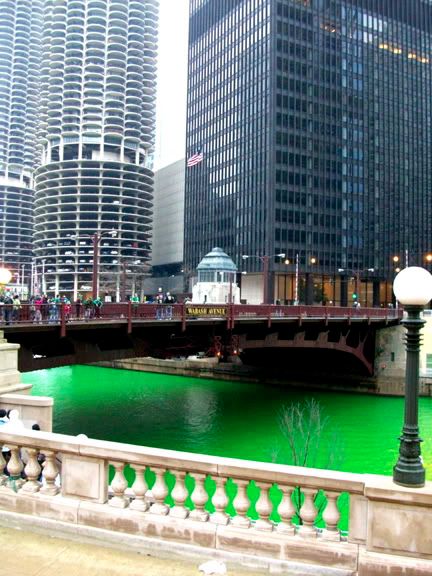 I believe this falls under the category of "ironic."
Half good advertising; half too-true to be funny...
Megan and I's 4th anniversary DMV shot
We went Sabatino's for dinner, which was really, really, good! REALLY!
It's been really beautiful in Chicago the last few days. Pretty much since Monday. And, it won't be good again this weekend apparently. Oh well...
I use to think the other side of this building was hideous. Was there a discount on all building supplies as Home Depot and the architect just had to use everything?
When did public art turn into "meaningless crap." Let's see... Not the Egyptians...
Not the Greeks... Not the Romans... It wasn't the Renaissance... Not the
Enlightenment... It wasn't during Colonialism... Not around the Civil War... Still
decent during WWI. Great stuff by the WPA during the Great Depression... Ah,
here we go, since WWII. Post war America, what were you thinking? The the war
shock the aesthetics out of you? When will you recover?
My grandpa had this cookie jar. I can tell you, he didn't pay $375 for it.