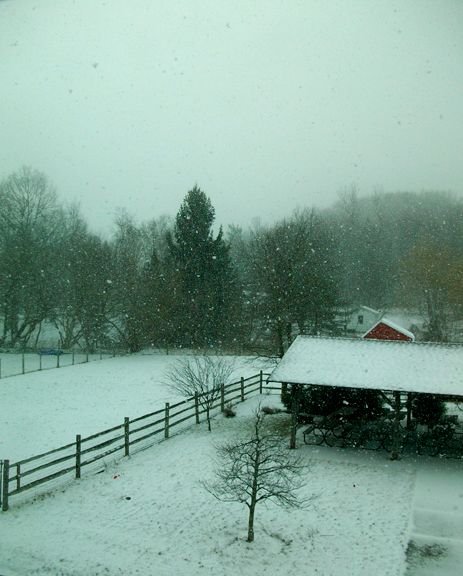 Seriously, this is the worst April Fools joke ever...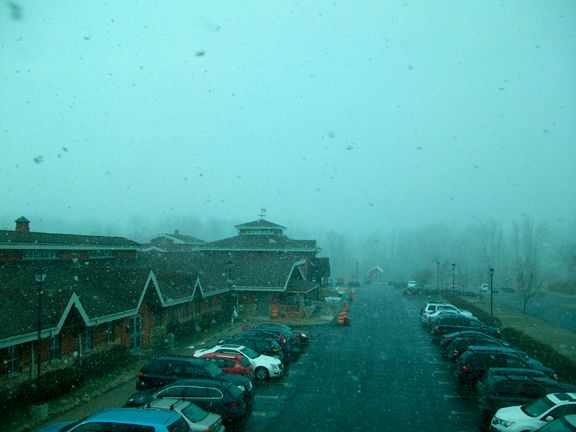 What a weird day for weather. Half the day sunny and beautiful. The other half was a blizzard. In between was whatever this is.
It's a good thing Karen didn't see this guy. Look at his sad little face. He wants to eat my sandwich so bad.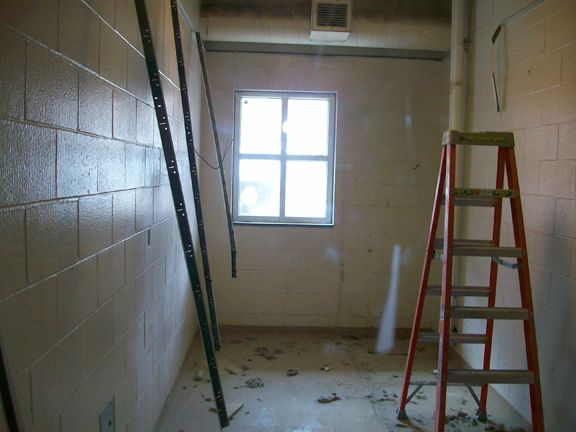 "Do de do de do... Wonder what they are going to do in here next?" About 20 minutes later...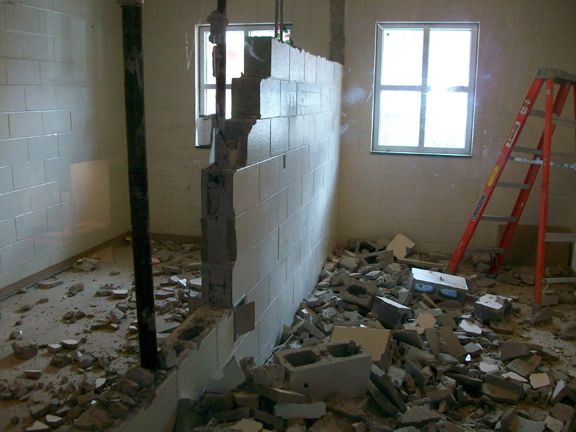 "GOODBYE WALL!" Who knew making a waiting room for admissions would look so destructively fun? You never know what will be built or demolished when you walk around Lollypop Farm these days. Kinda fun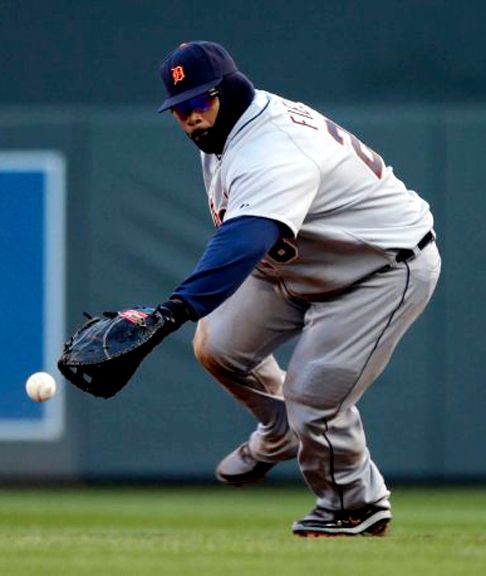 Prince Fielder looks really cozy wearing his snowmobile suit under his uniform during Opening Day up in Minneapolis. It could be a good year for them. Just another 161 games to go to see how it ends up.
Went to Sinbad's Restaurant (http://mysinbads.com/) over on Park Ave. this weekend. Pretty good food. Probably the quickest food service we've ever received (including fast food places). It was as if they knew we were coming and what we were going to order. No pics though, sorry. No pics of the other fun activities with our friends either. What a slacker/not allowed. You poor blog readers have been ripped off...
Hope everyone had a good Easter.