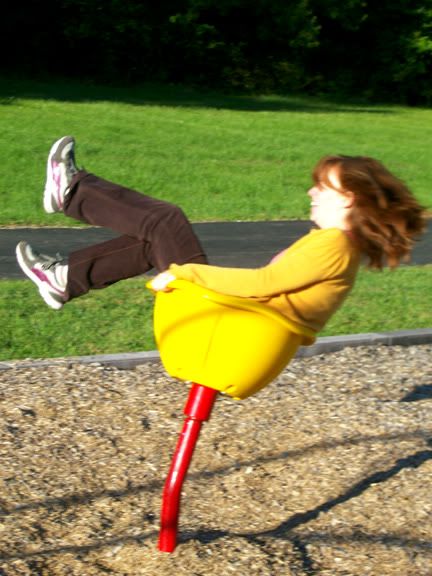 Megan on the "buttflower" at Cobbles Elementary School. We went over to there with Tachel last weekend and all of us agreed that many kids must get injured on this playground. And the thing Megan is riding is a physics experiment gone mad!
Judy as Vanna White showing off the copy machine. Rumors of this copier ran rampant throughout the organization. Unfortunately, this is just a loaner at this point. We still get to keep the old Toshiba with over a million copies. What will the future hold?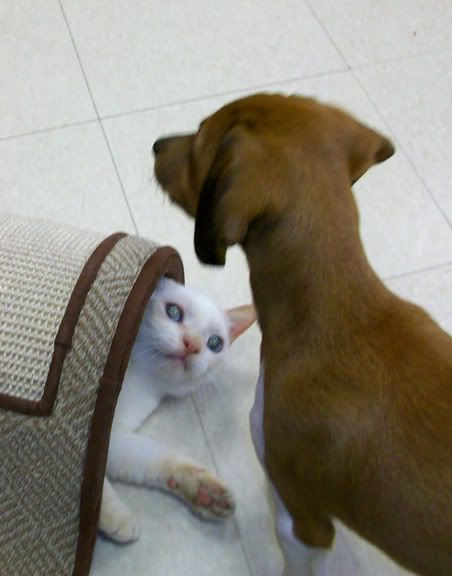 Dock and Neville. Neville has a clean bill of health and a family. YEAH! Dock has neither. BOO!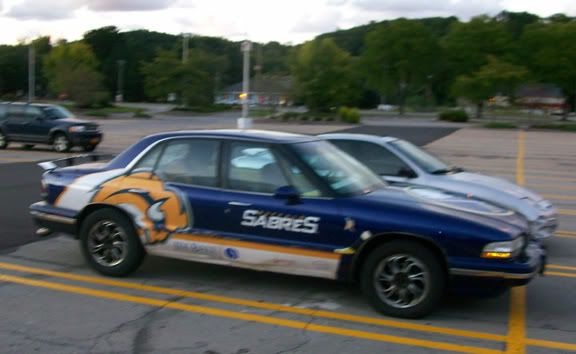 If only this wasn't blurry. Maybe I'll have to do something like this to the ol' Nissan Versa.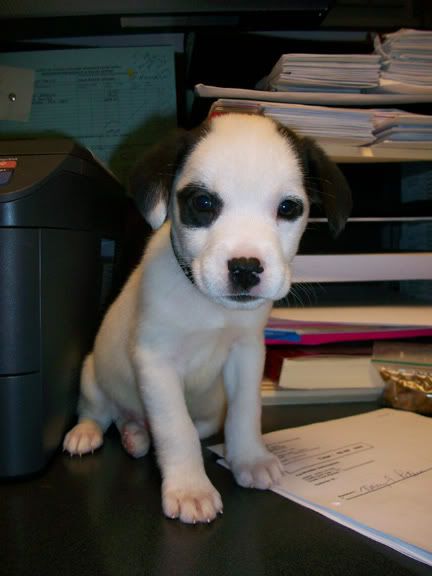 The newest member of the Lollypop family is Petey! He's been adopted by Dee (and apparently the rest of the staff) and he could be any breed you could imagine. Maybe even part Panda...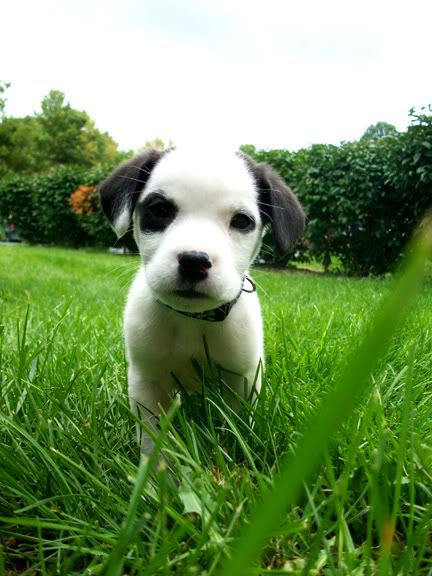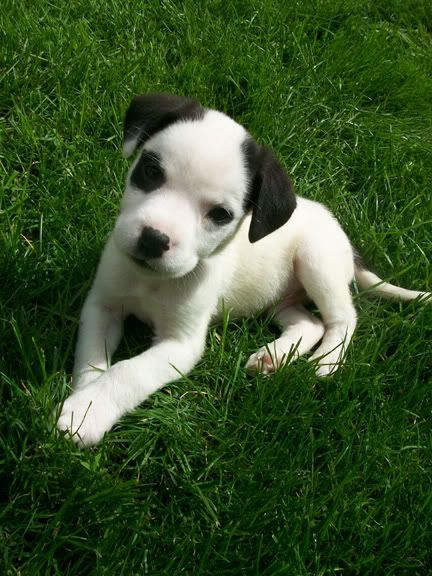 This is not a real dog. It's just a stuffed animal...
FINAL WEEK! I'm helping organize the run/walk at Barktober Fest, which is this SATURDAY! Lots of food, activities, and stuff if you want to come out to Egypt Park (next to Lollypop Farm). And, if you like to donate to help homeless and abused animals, please visit:
http://lollypop.kintera.org/ba
rktoberfest/mike