About a week ago, I bitched that Grand Haven was stupid because they have fireworks every year on a dune. Here is my evidence... And that asshole said people from Muskegon were "stupider."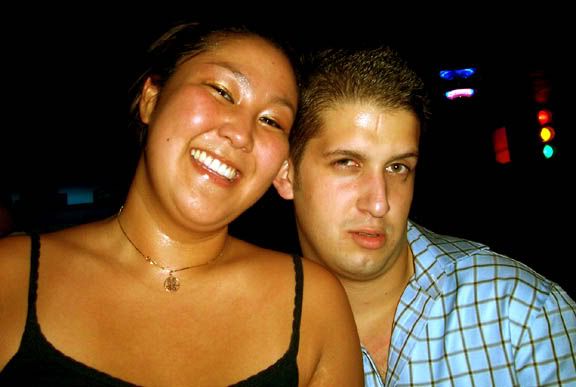 Here is the Commie and the Terrorist.
I (CIA) hung out with Hasan for a while over at P & Q for a while trying to figure out what the hell is going on. Nothing, so we made up our own shit.
Met up with Alice over at Cadillac Jack's. It was a pretty good time. Jesse, Brandon, and TJ were there. I really wasn't in too much of a good mood and not feeling that active.
Brandon certainly knows how to woo the ladies. We are over at Buckley's and every girl who walked through the door got some kind of insult. That drunk asshole. Apologies all around ladies...
Not too sure what is going on today. I'm suppose to get my final paycheck, hang out with Frances, party at Turtle House, something else? Who knows? Call me if you do.