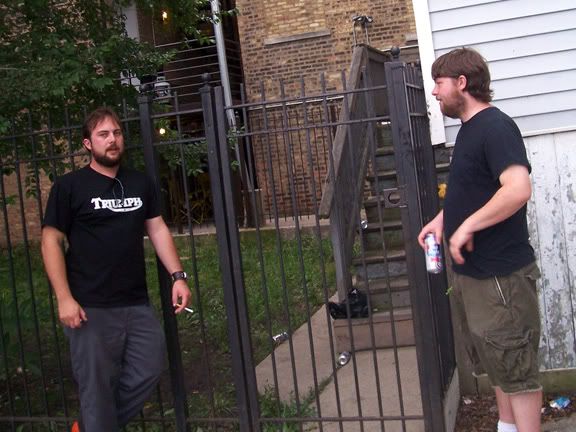 Drinking on the stoop. It's a dream come true for me.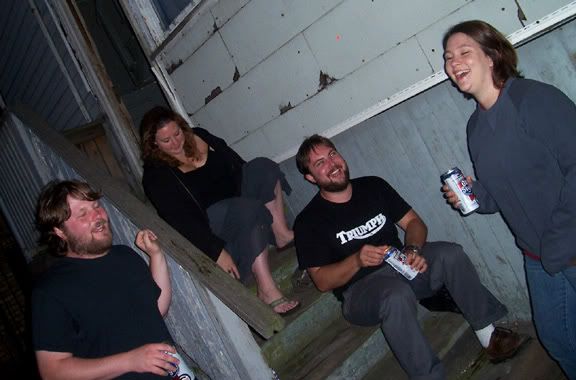 Mike Nummerdor, SME, Dustin Malmquist, and Amanda Talmadge drinking on the stoop waiting for Frances and Noah.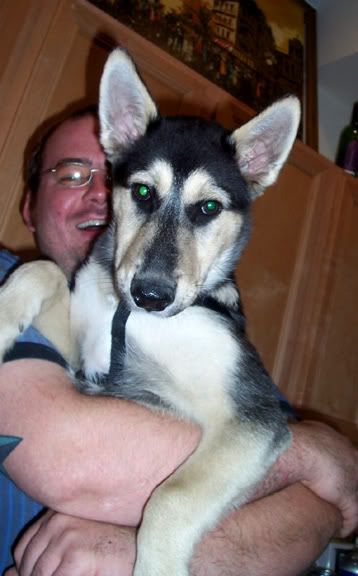 Tennessee!
Someone should tell Cliff that Tennessee isn't a little puppy anymore.
The Aux. Board Boat Cruise I went on for work.
Chicago at the river split.
Anne, who is our graphic designer at work and one of my favorite people.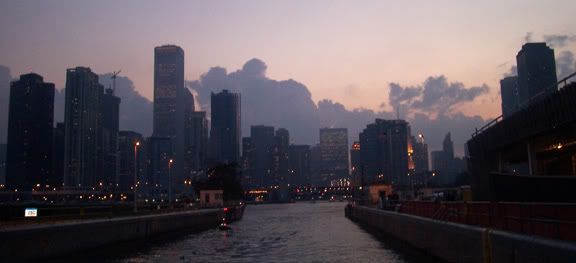 Chicago from the Lake Michigan lock.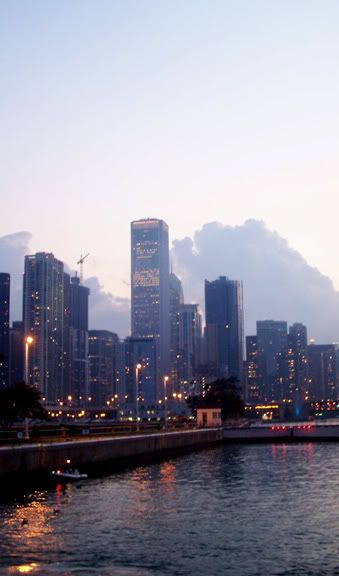 From the locks again!

A view of Chicago from Lake Michigan. The building in the center is the John Hancock building.
This is the bathroom in our new boat. Does anyone else think this is kind of a strange bathroom? What do you think they keep in the trunk? I was too afraid to check.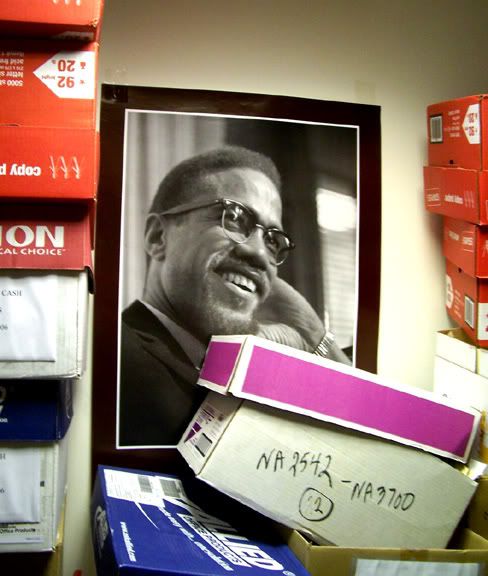 I found this poster hanging in the basement at work of Malcolm X. The revolution continues... He's from Lansing, Michigan and I'm from Muskegon, Michigan. That's pretty much not related.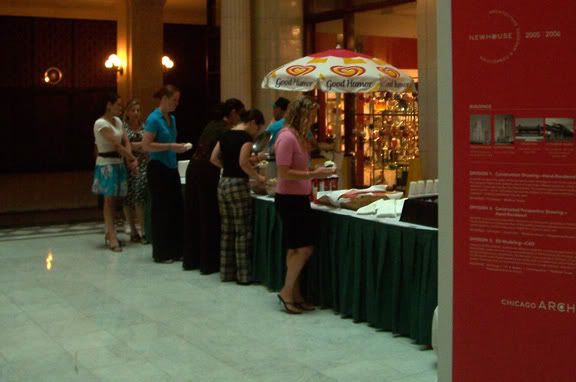 Ice cream social at work. How many of you got paid to eat ice cream lately?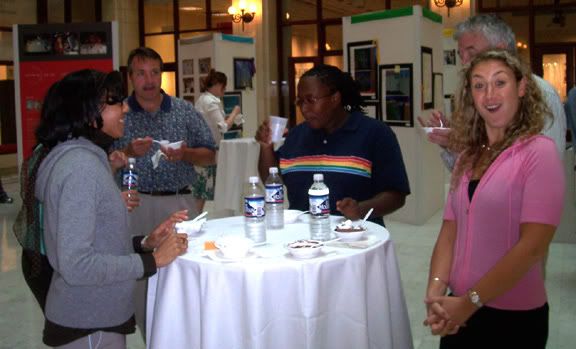 A terrible, but funny picture of Laia, Frank, Charniece, Martin, and Rebekah.
A nice picture from the ice cream social of Laia, Frank, Martin and Rebekah.
Ummm... Chicago is awesome and everything about being here is great.
xoxo,
Mike