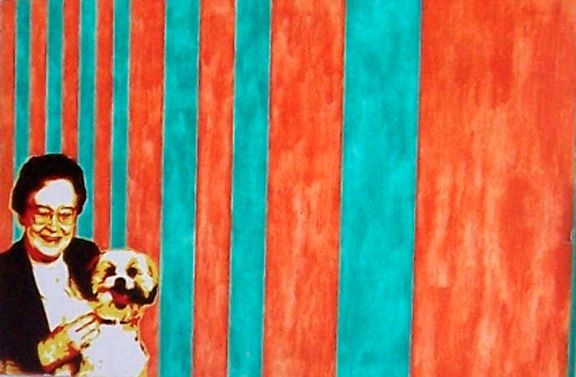 This classic art piece is more well travelled than I am. It has sat above many TVs, couches and who knows what else.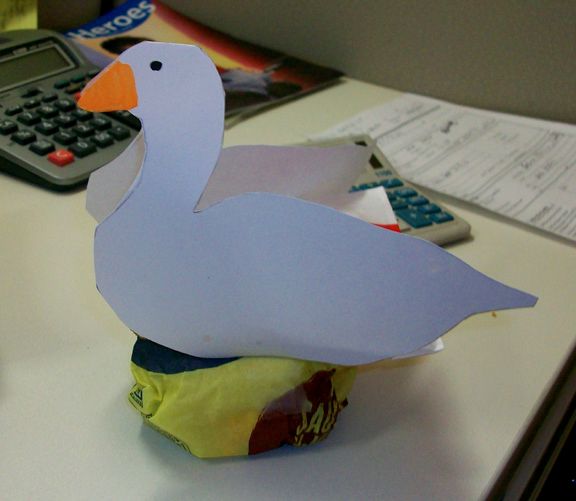 While we're at it, here's a funny little thing I made for my co-workers at the children's hospital for christmas. The theme was 12 Days of Christmas and I had "6 Geese-A-Laying." Laying what? Egg McMuffins of course...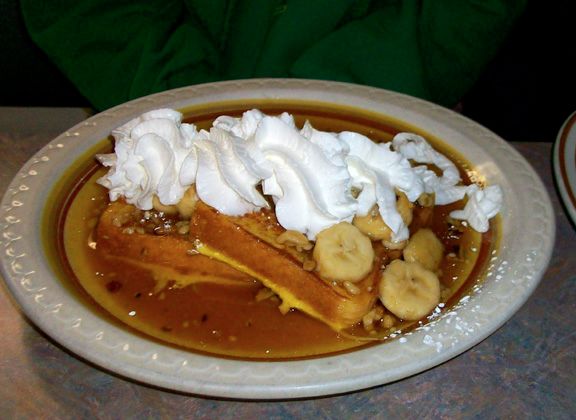 MMMMmmmm... Banana Nut Rum French Toast from the New Yorker Pancake and Grill at 165 W. Commercial St in East Rochester. Possibly the best french toast I've ever had and it was Megan's meal. The syrup was so good I would have used a straw if available...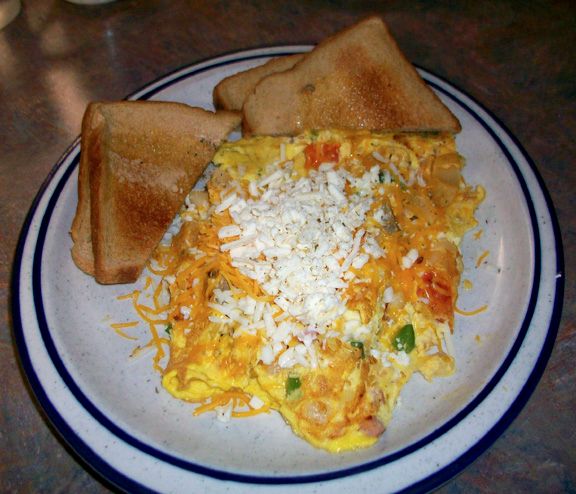 Sorry Denver, I've upgraded to the Pittsburgh Omelette...
Here's a gem from the local thrift store. Why have leather shoes when you can have the fur?
That's all for now. Not been too exciting around here with the cold miserable weather lately. Just a lot of watching movies and bumming around the house.