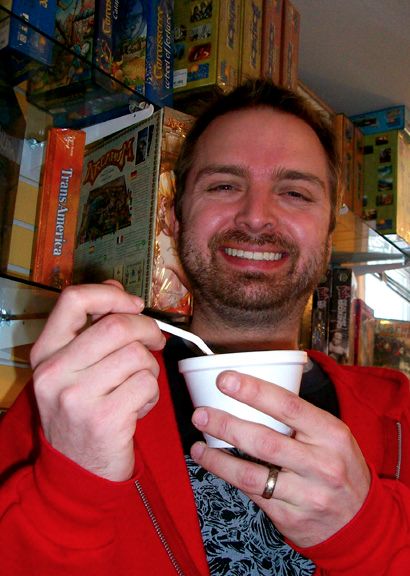 Victor Chili Challenge hosted by the Victor Merchants Association (http://www.victorldc.org/)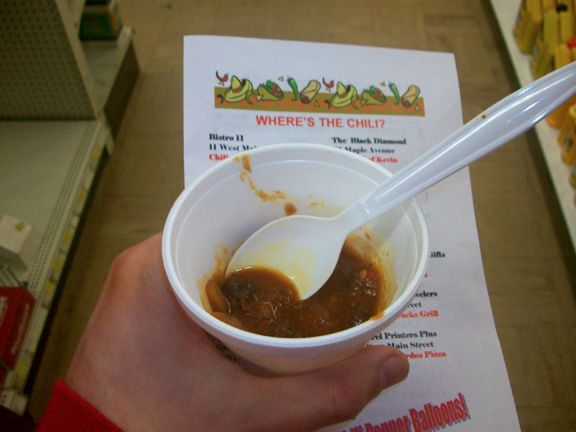 Mmmm... This was from Cole & Parks (http://coleandparks.com/) at Victor Coal & Lumber (http://www.victorcoalandlumber.com/
). It was a very good steak and chipotle chili that was hearty. And, I now have a new found love of eating in hardware stores.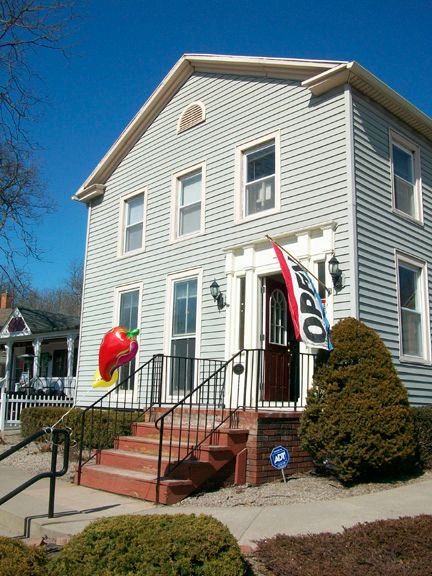 The Game Gamut (http://www.thegamegamut.com/) hosted Mickey Finn's (http://www.mickeyfinnsrestaurant.com/
). It was a pretty tasty chili with some kick. Plus, everyone will be getting board games for christmas as I already found something for everyone next year.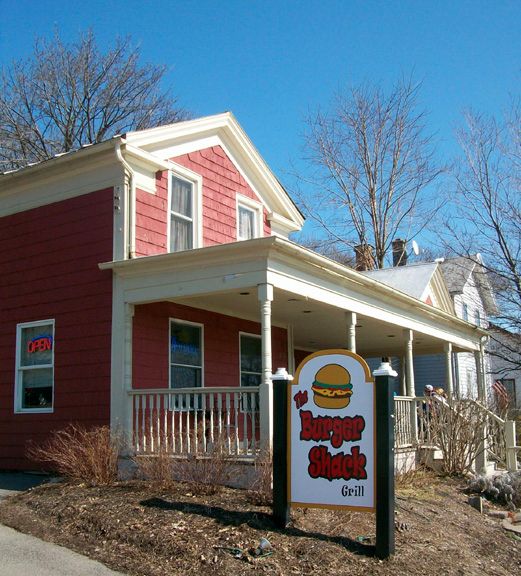 The Burger Shack (http://www.burgershackgrill.com/) hosted Chef Chase. What I learned walking in was they have a Best Plate Challenge where you eat their version of a "garbage plate" (http://rocwiki.org/Garbage_Plates)
in 20 minutes and you get a T-shirt. Little do they know that I have a hollow leg...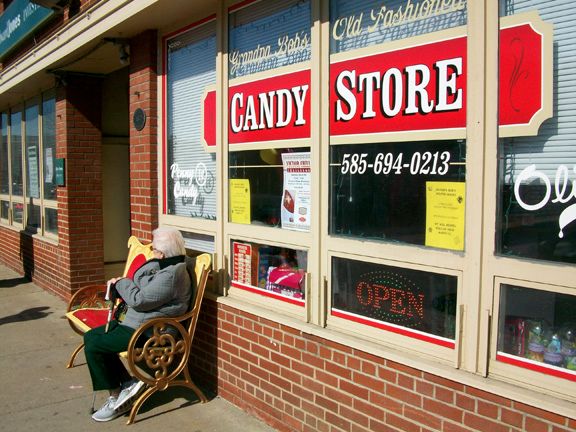 Grandpa Bob's Old Fashioned Candy Store (
http://pennycandy.me/Candy_Store/Welcome.html) hosted Legacy at Fairways (http://www.legacyrochester.com/legacy.php?location=victor&section=about). I wish I knew the name of their chef because he had the most gourmet chili I've ever had. In fact, he won "Most Creative Chili" in the overall competition.
Hopper Hills Floral and Gifts (http://www.hopperhills.com/) hosted the Thirsty Turtle (http://thirstyturtlebar.com/
), which won for "Spicey Beef."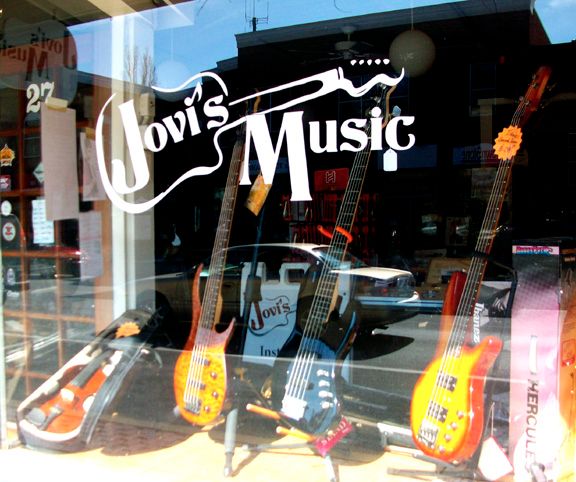 Jon Bon Jovi's Music? No chili here; just rock and roll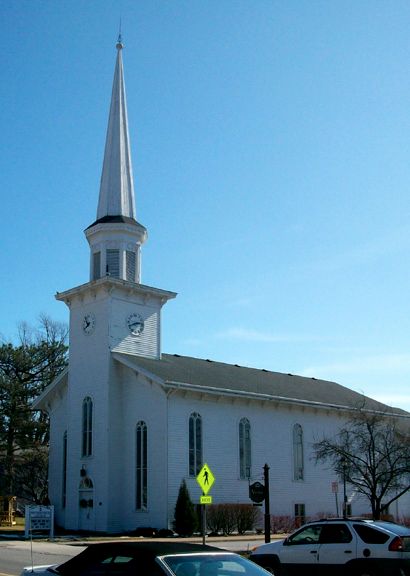 First Presbyterian Church of Victor (http://www.victorpres.org/)
. No chili here either; just God and a beautiful church..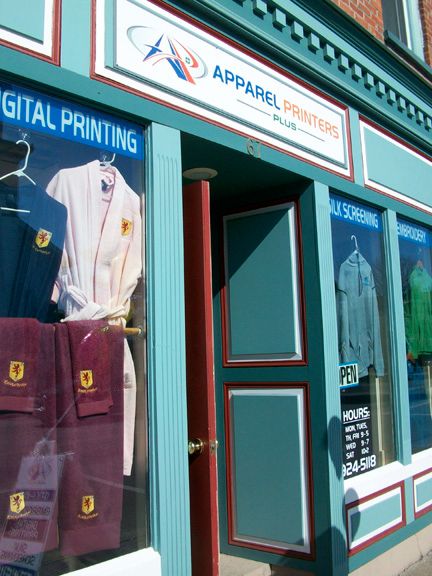 Apparel Printers Plus (http://www.apparelprintersplus.com/) hosted Bernardo's Pizza & Subs (http://www.facebook.com/BernadosPizzaAndSubs?fref=ts). Dave's chili won "Most Unique Flavor," but I think it should have won overall best. It had a great flavor with a little kick. And, probably the highest quality beef ever in a competition.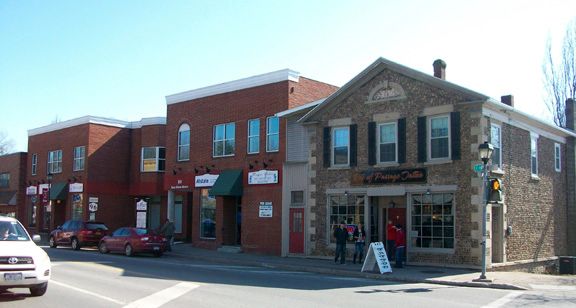 Southeast corner of Maple Ave and East Main St.
Northeast corner of Moore Ave and East Main St. They are so fortunate to have this village still intact.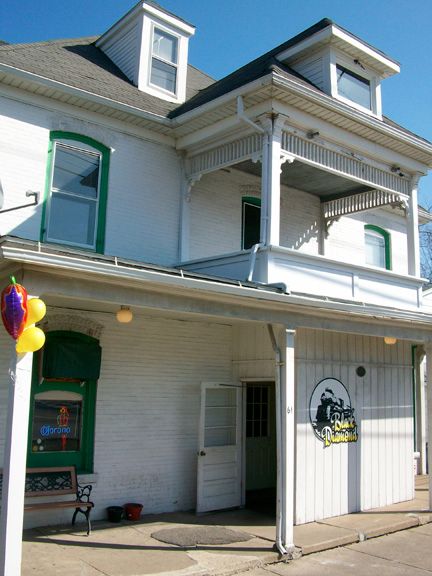 The Black Diamond hosted Chef Kevin. This bar reminded me of home...
To recap, the winners of the Victor Chili Challenge were:
Bistro 11 - Best Overall
Thirsty Turtle -Spicey Beef!
Legacy - Most Creative
Bernardo's - Most Unique Flavor
Bistro 11 - Poultry
Soup Spoon - Vegetarian
Bistro 11 - The People's Choice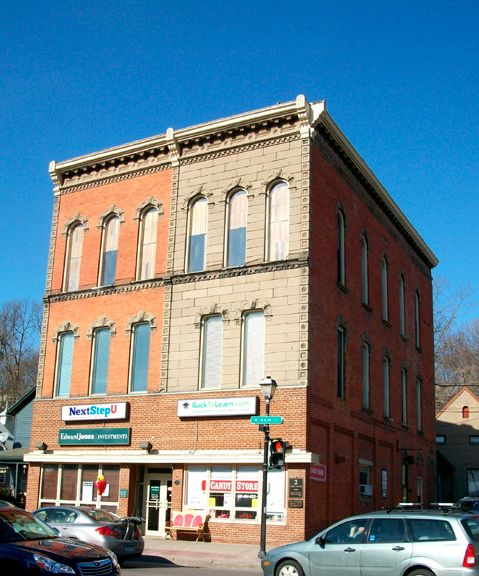 Beautiful Building at Moore Ave and West Main St.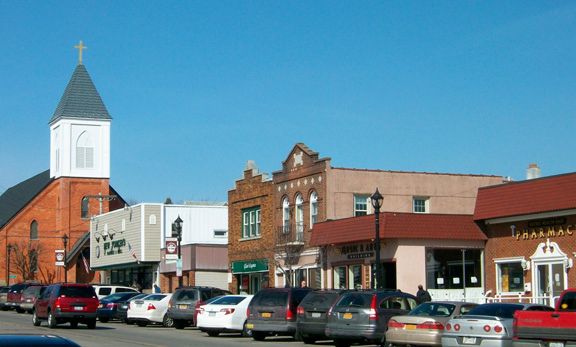 And, since it was such a great weekend outside, we walked over to W Commercial St in East Rochester just to see what was going on.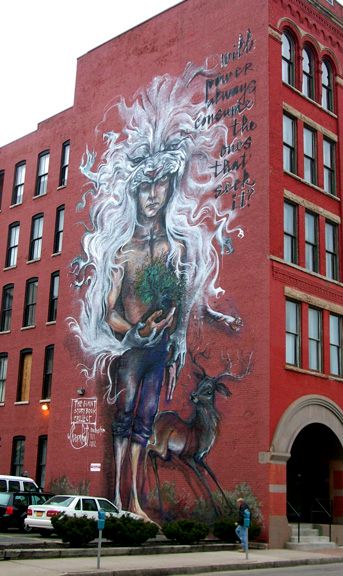 Another mural on Andrews St between Clinton Ave and St. Paul St.
Hope you enjoyed the nice weather while it was here!