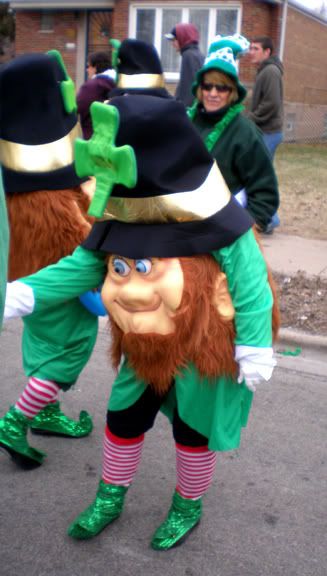 Creepy little fella, ain't he?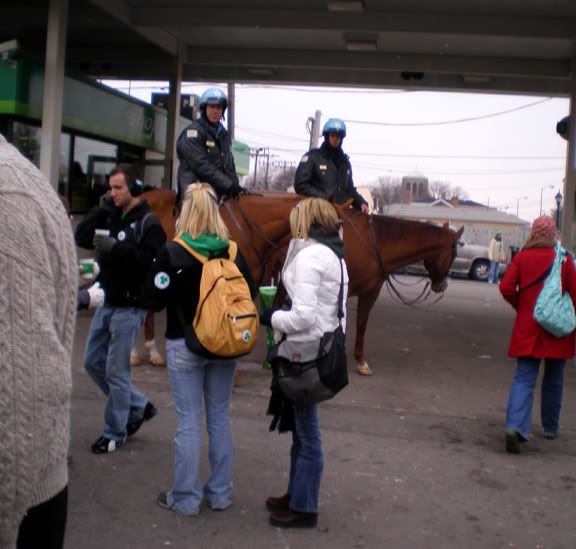 A couple mounted police protecting the interests of BP gas.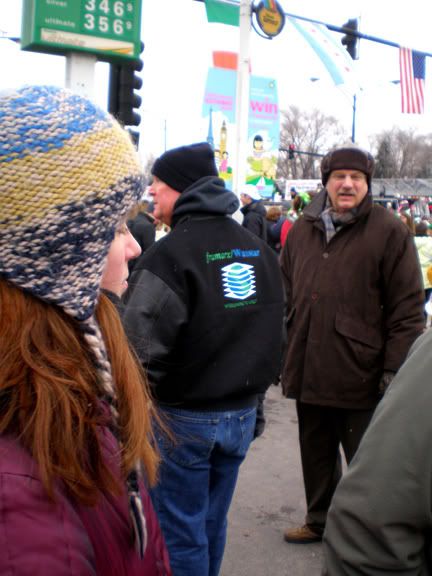 Megan looking at the mayhem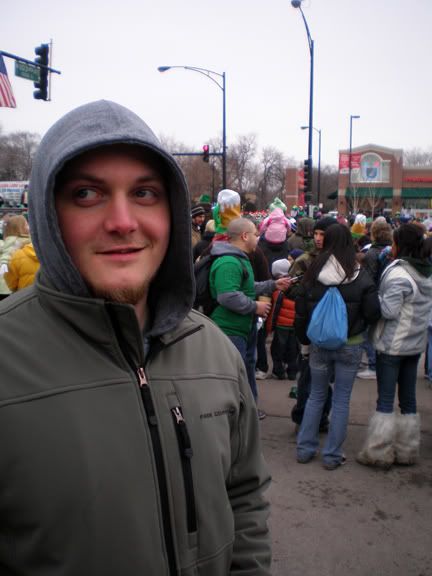 Noah seems a bit overwhelmed.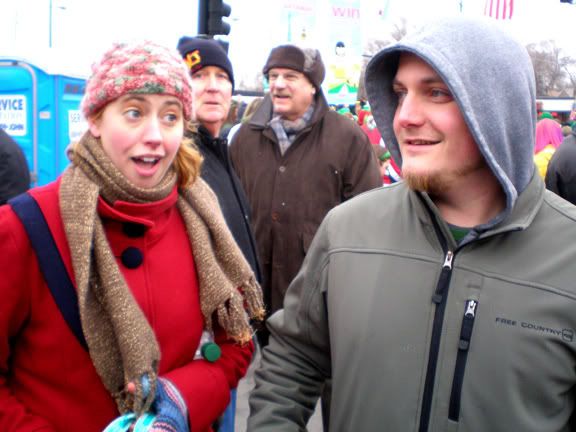 Frances and Noah beginning to celebrate Chicago's Southside St. Patrick's Day Parade
Just a few of the hundreds of thousands of people having a good time.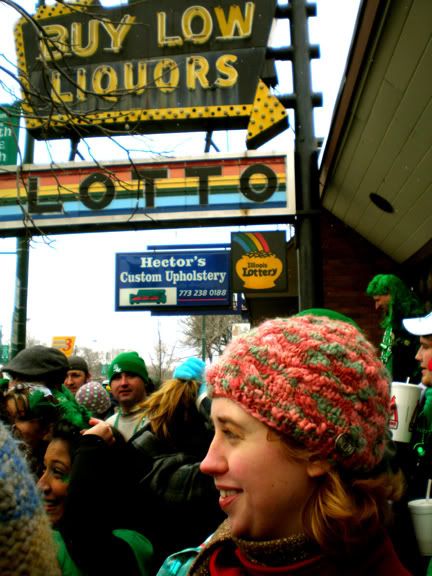 Iconic
A lot more of Chicago's Police State made it's presence this year.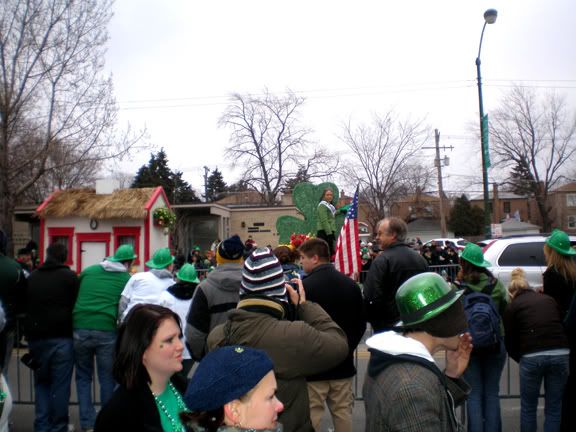 Did you know there's a parade going on?
These cops are actually arresting people for drinking. Now, look at this picture. EVERYONE IS DRINKING. Even the police are drinking. They are drinking at a drinking festival. People come here, pay money, move to Chicago, and make a life and economy based on this fact. Yet, they still arrest people for it...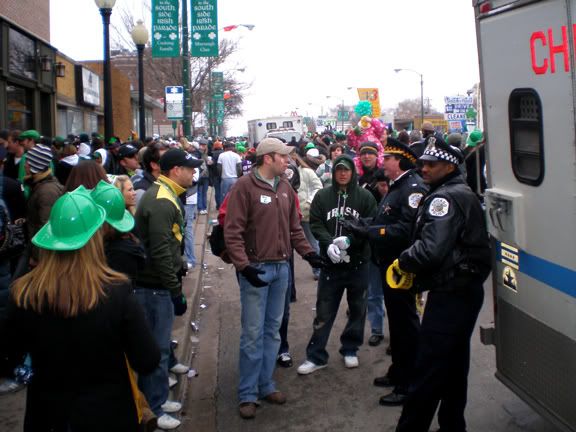 This guy is talking to the cops saying "ARE YOU SERIOUS? You are arresting them for drinking? What about the other 300,000 people around here drinking? What about the cops and firemen in the parade drinking? You have got to be kidding?"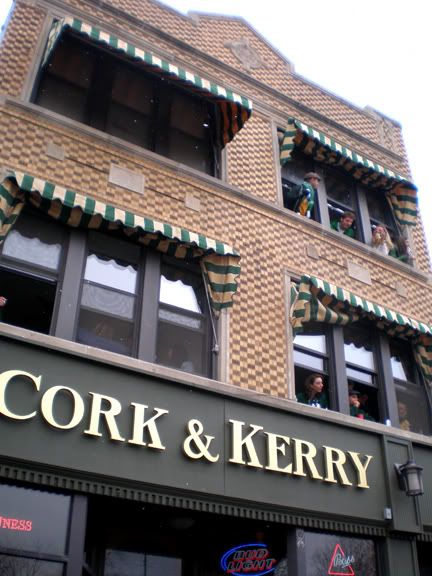 This is what is going on right above the cops head. A three story building of partying.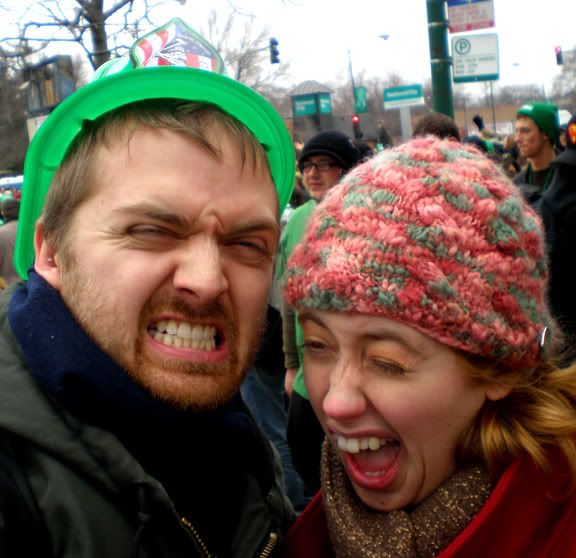 Me and Frances making our obligatory stupid face picture.
MORE LEPRECHANS!!!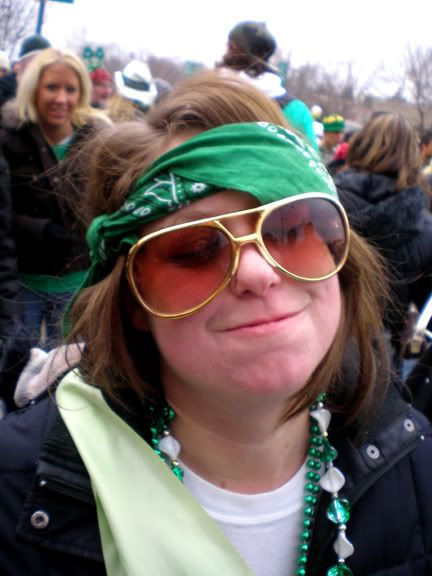 HAPPY 21ST BIRTHDAY RANDOM GIRL!!!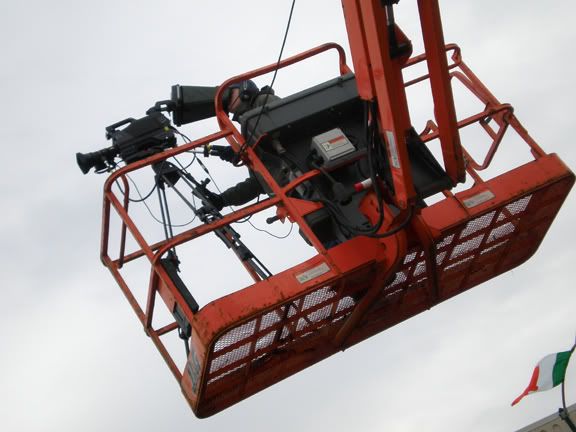 Channel 7 trying to get above the peons and little people of Chicago and pretend the Southside parade is something a bit more "classy."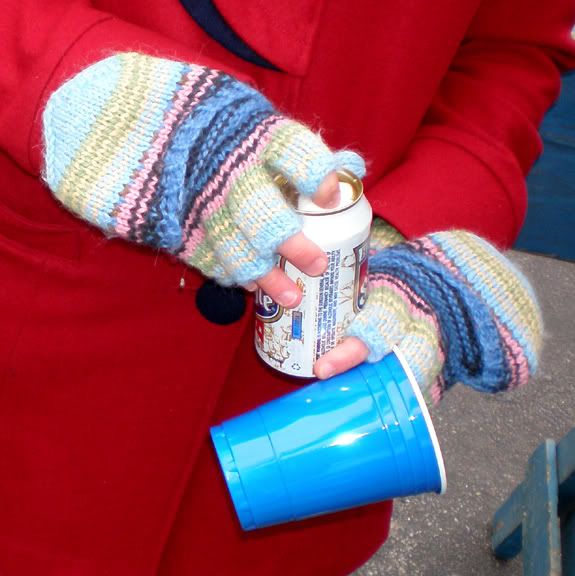 No one did this at all.
Megan, Frances, Noah, and Mike along Western Avenue.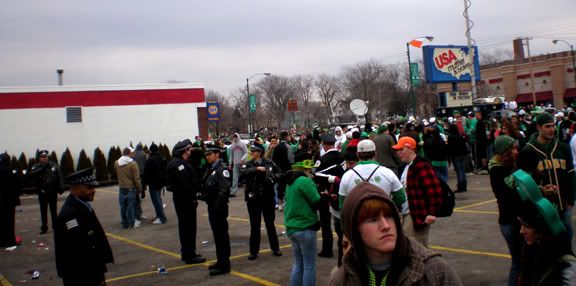 Cops surrounded by chaos.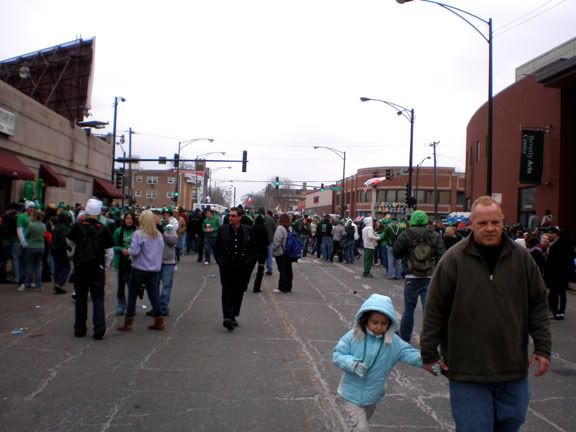 Side street near the Beverly Arts Center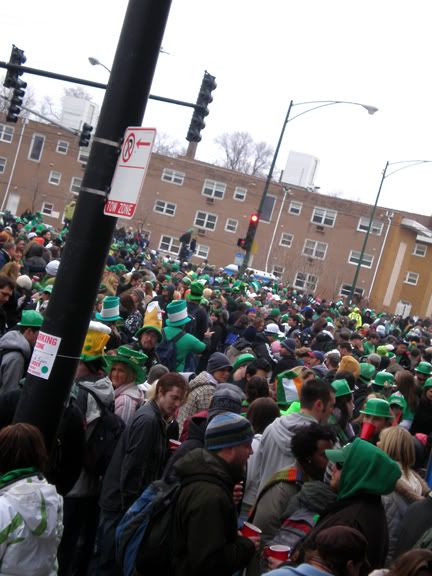 Just a few Chicago residents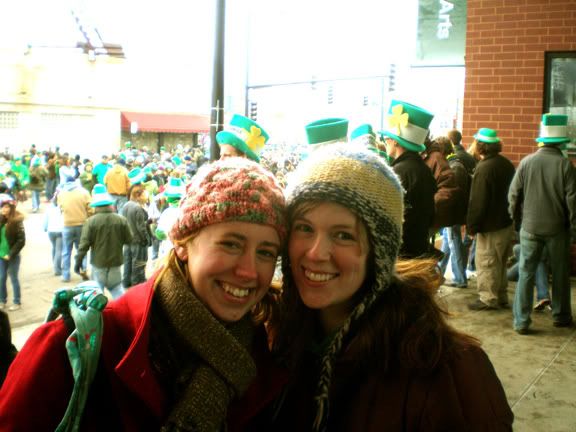 Frances and Megan waiting for Mike and Noah to get back from their $5 bathroom excursion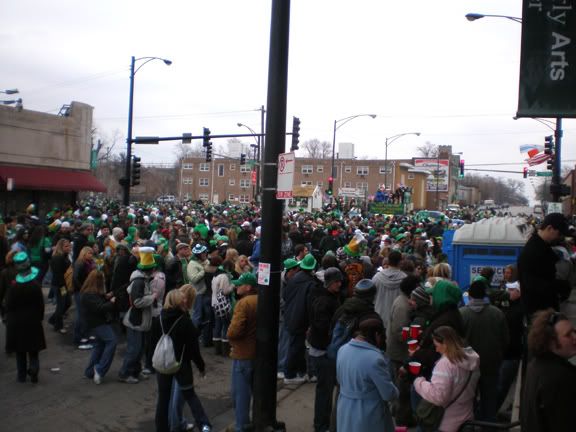 Just a few more people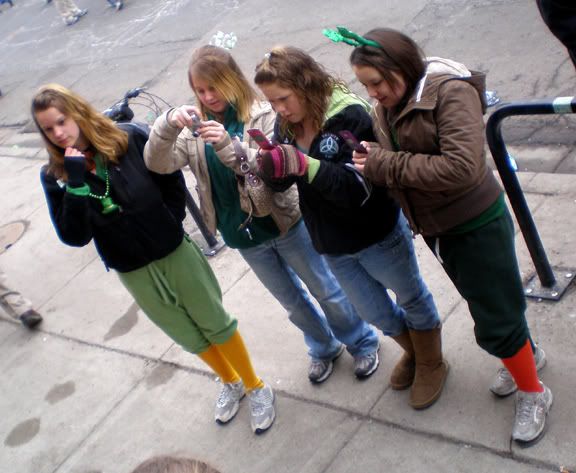 Girls with camera phones.
Megan, Mike, and Frances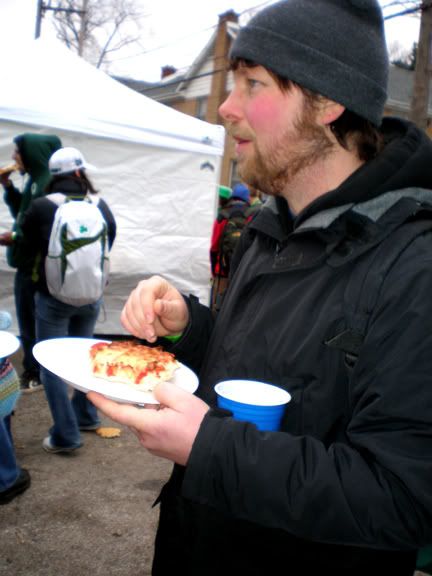 Mike with some pizza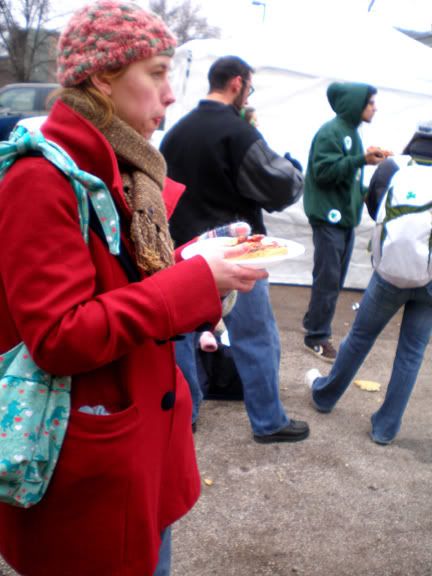 Frances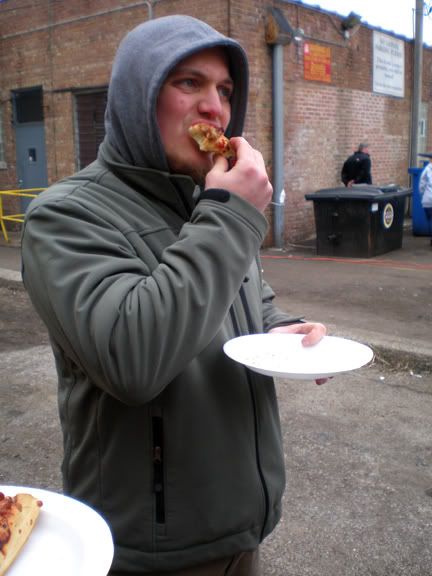 Noah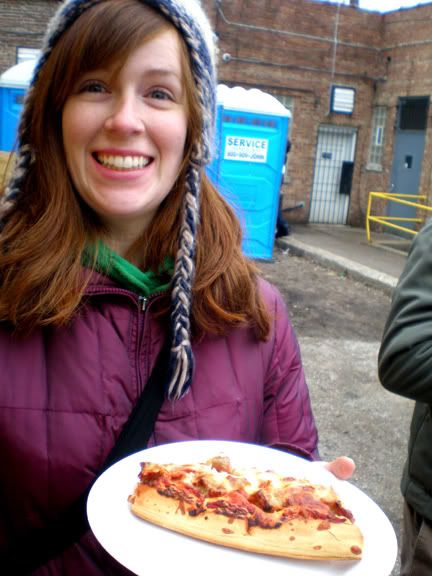 Megan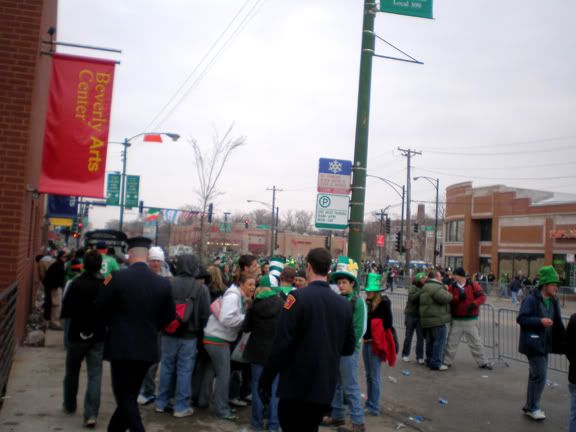 USA! USA! USA! USA! USA! USA! USA! USA! USA! USA! USA! USA! USA! USA! USA! USA! USA! USA! USA! USA! USA! USA! USA! USA! USA! USA! USA! USA! USA! USA! USA! USA! USA! USA! USA! USA! USA! USA! USA! USA! USA! USA! USA! USA! USA! USA! USA! USA! USA! USA! USA! USA! USA! USA! USA! USA!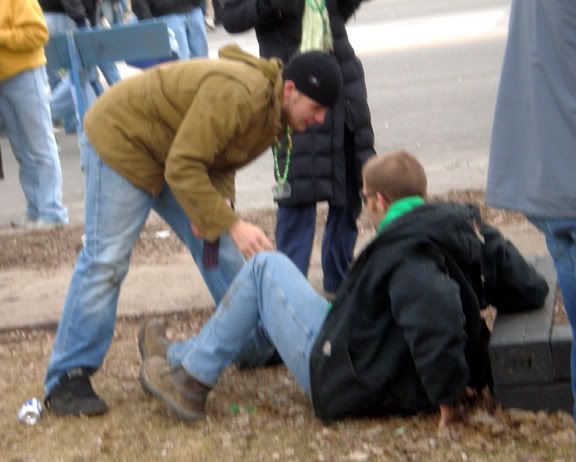 This guy never stood up again...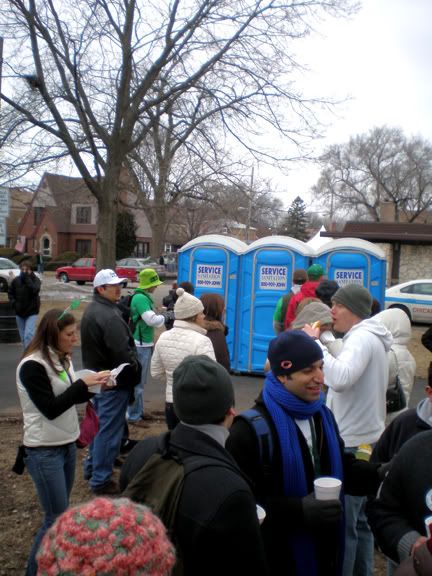 The line for the portajohns where it so filthy it "seemed someone blew up in there."
Noah and Frances talking to some guy about Sloth from Goonies.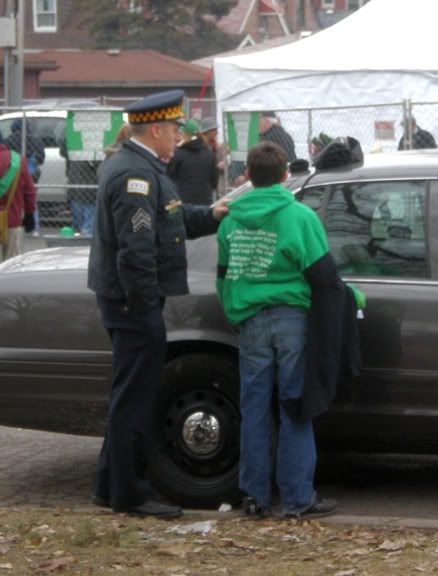 Some cop arresting some 10 year old.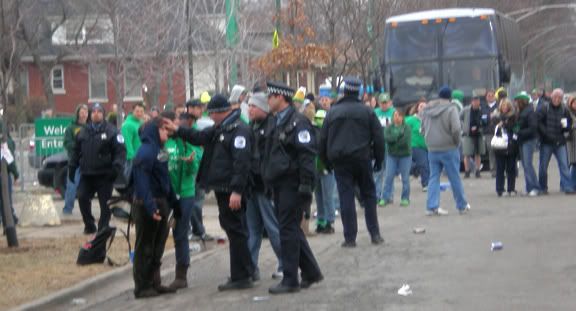 Some more cops arresting some more kids.
Frances and Mike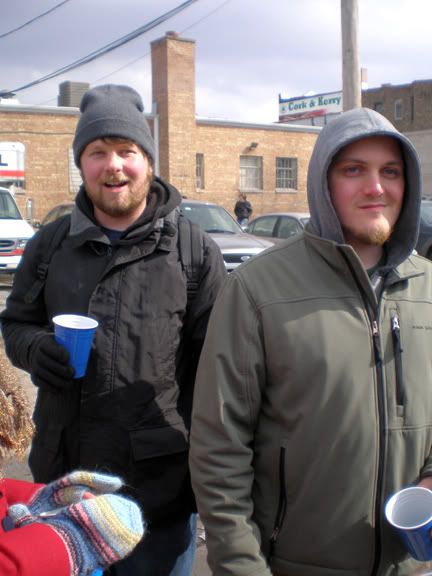 Mike and Noah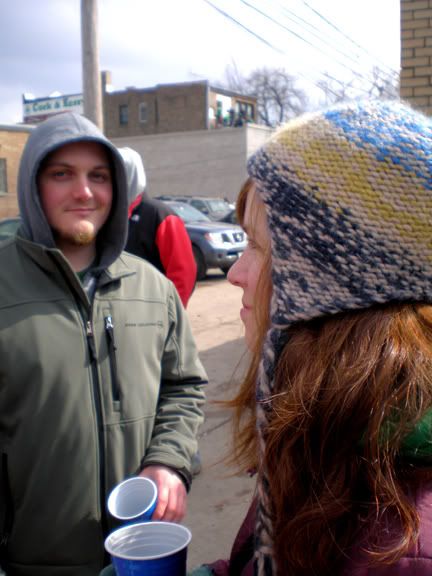 Noah and Frances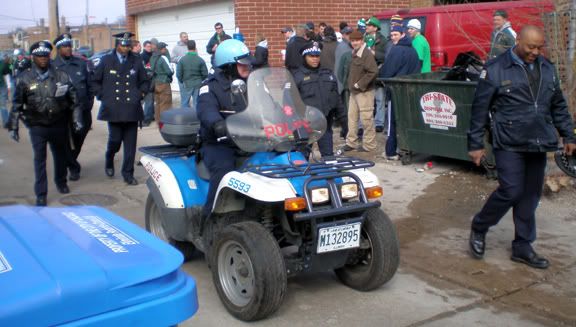 Storm Troopers going down the alley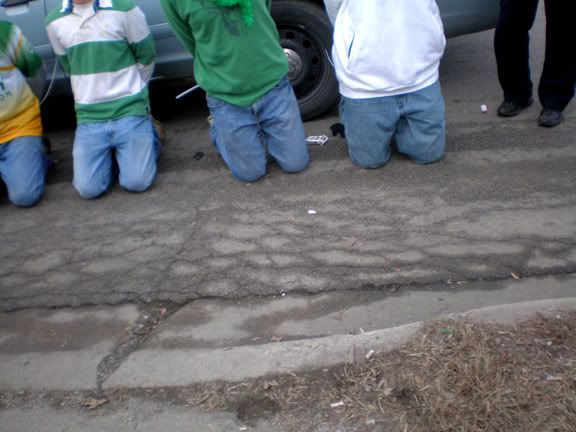 More kids... More arrests...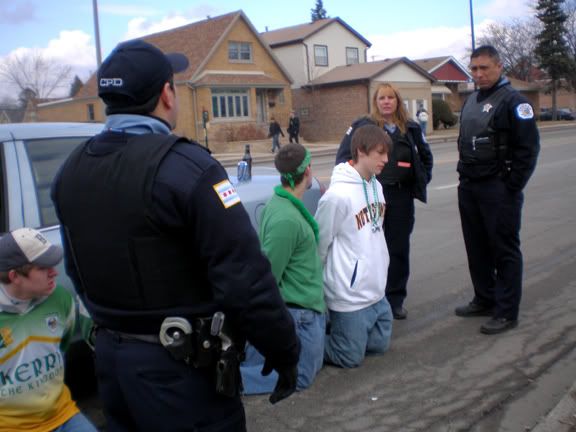 I should have been a lawyer...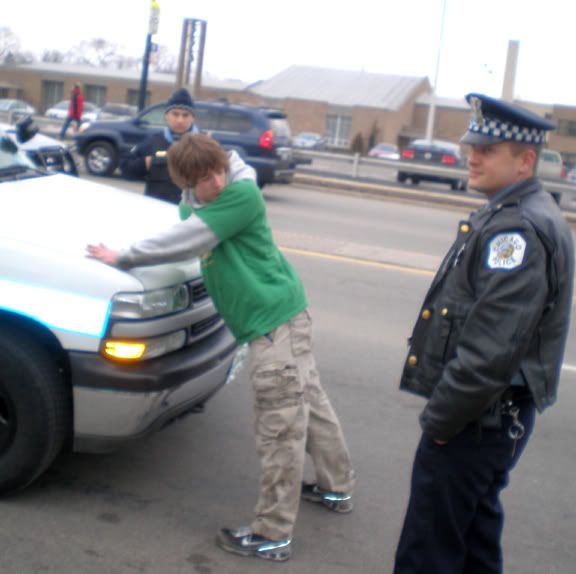 Another one off to Gitmo... There must have been a bounty put on kid's heads this year...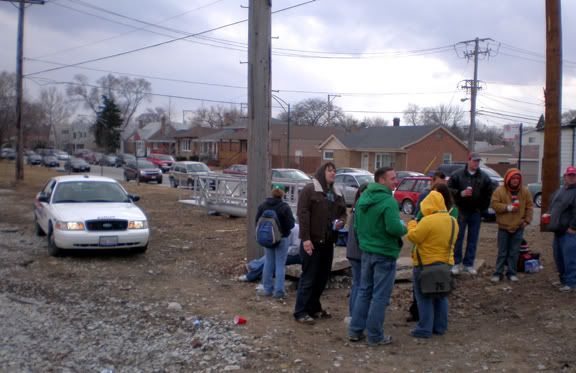 CSX Railroad security watching kids.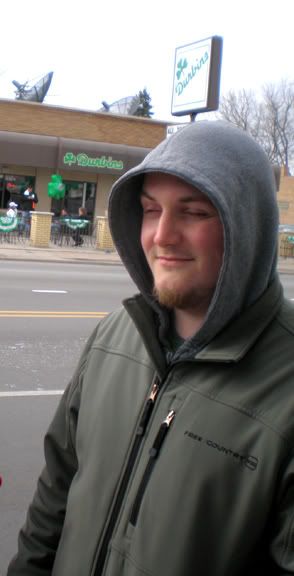 Noah waiting for the bus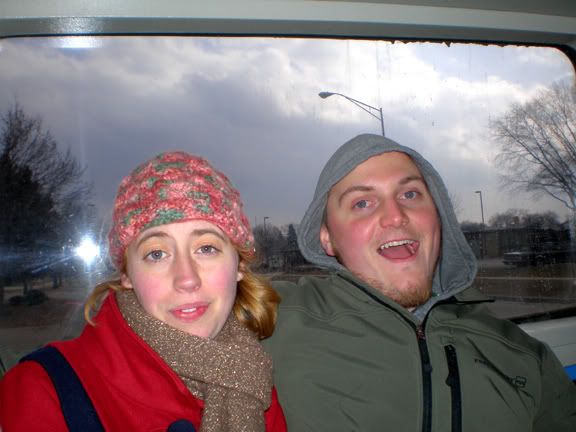 Frances and Noah on the Kedzie bus home
Mike!
A good time had by all. Got to see the parade, had some fun, watched some kids roughed up by the police. All and all, a great St. Patty's Day.
xoxo,
Mike