Birthdays are a HUGE deal at work and it was my anonymous boss lady's b-day. When I went into work that morning, I had no idea a singing telegram chicken would be there as well.
She looks startled because he was "balking" at her really loud.
Those are some hairy chicken legs...
This is somewhere in the north of Chicago. Anyone know if this place is good or not? It's in Roger's Park or something.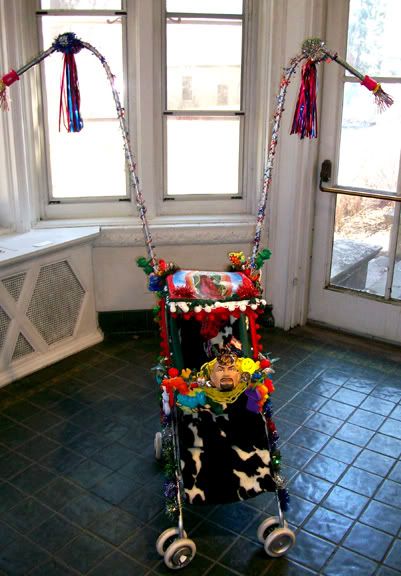 Megan and I went and did some work related travel. Her work, no longer mine. That being architecture. There was an art gallery next to the Grosse Pointe Lighthouse and this was my favorite piece. I've seen more obnoxious strollers being used in Wicker Park/Bucktown that cost $1000 though.
This is from the Adult Art Education Class in Evanston. It was called "The Grateful Dead."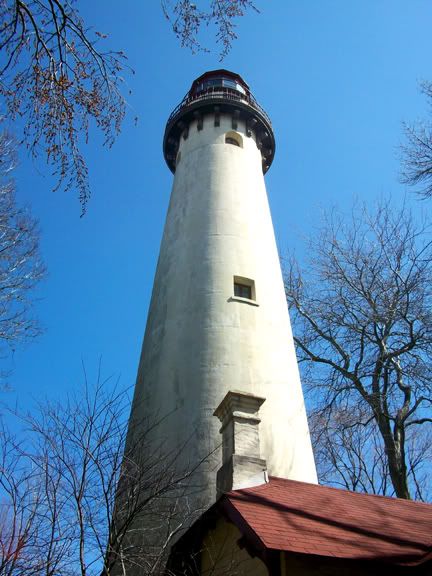 The Grosse Pointe Lighthouse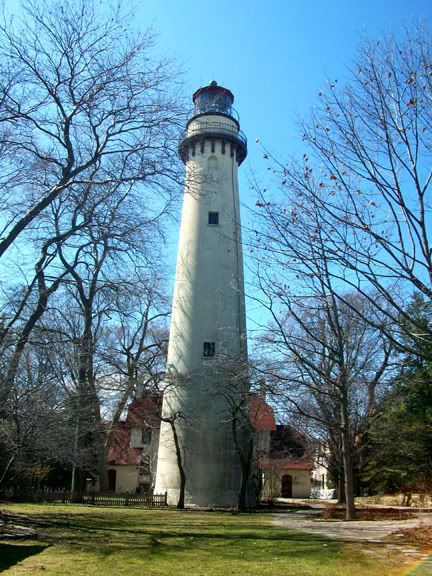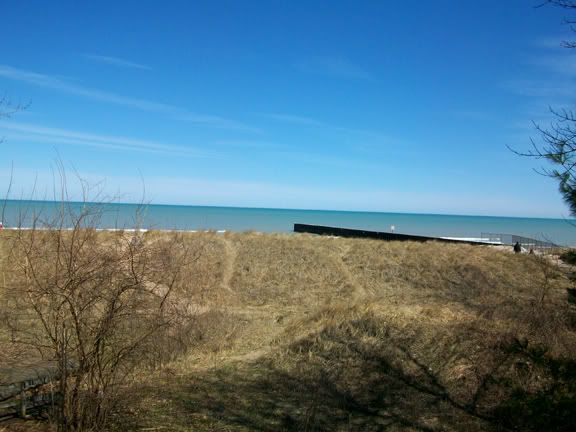 The sandy shore of Lake Michigan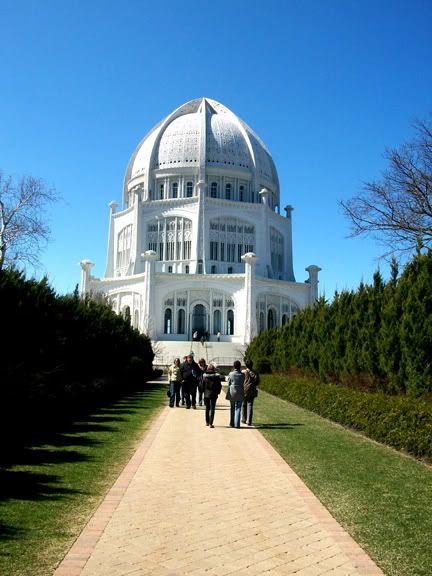 The
Baha'i Temple
up in Wilmette. If you haven't been to it yet, I highly suggest it.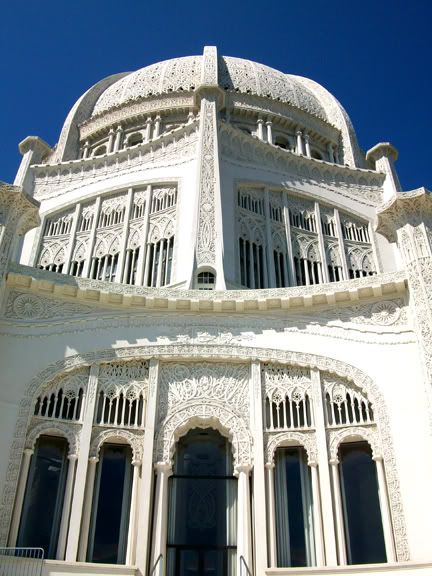 It took about 40 years to construct this place and they are still working on it. It was started in 1912.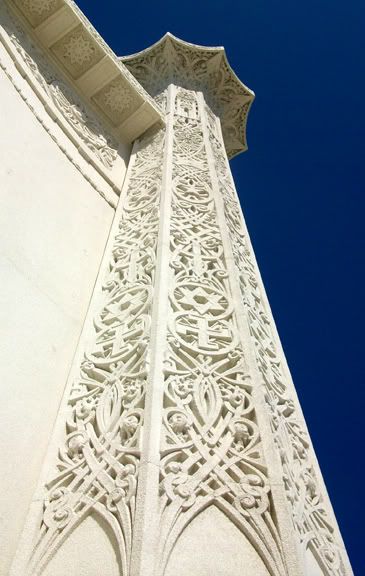 Detail
That's about it. Waiting for it to stop snowing in April so I can go outside and enjoy myself.
xoxo,
Mike