YEAH! The 2011 Telethon for Lollypop Farm, the Humane Society of Greater Rochester was a great success! We raised $228,444 with the help of lots of generous donors, volunteers, and staff. It surely will go a long way toward helping abused and homeless animals from the Rochester area.
It's not too late to donate: Lollypop Farm Telethon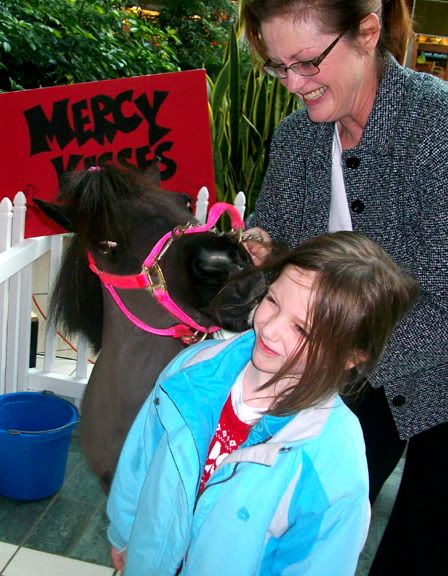 Here's my niece getting kissed by Mercy the mini-horse. I was really excited to see this mini horse because Megan and I saw a whole show on them a few months back on one of those pet shows on a Saturday morning. I had no idea they existed. Some are as small as dogs and can live in your house.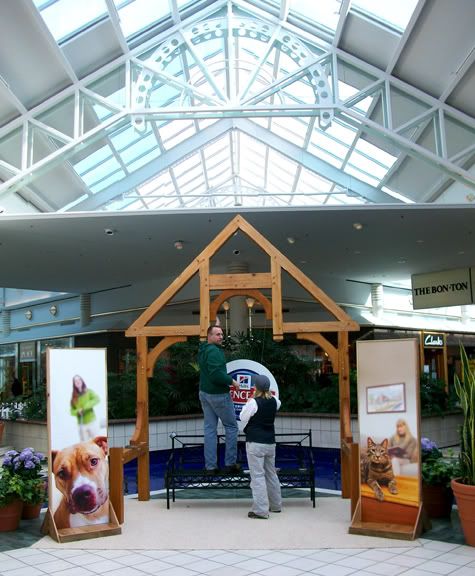 Setting up for the big day at Eastview Mall in Victor, New York. I have officially broke every personal record for time spent at a mall last week.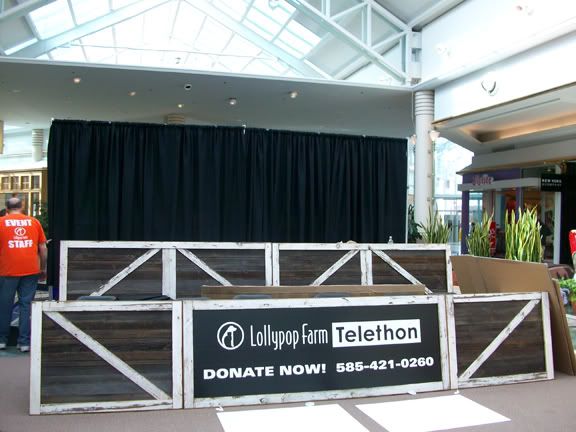 My realm. I was in charge of training and staging phone bank volunteers. Notice the new beautiful set from Pioneer Millworks!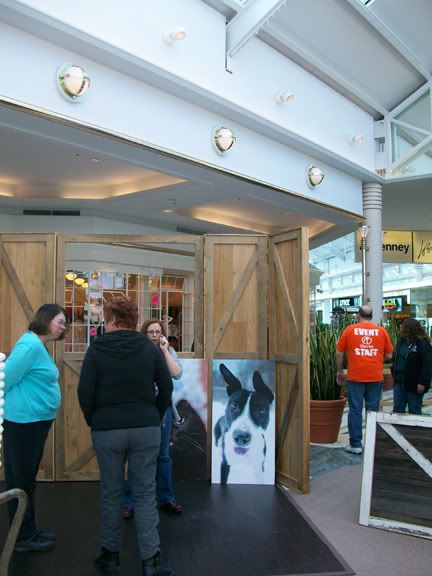 More setting up...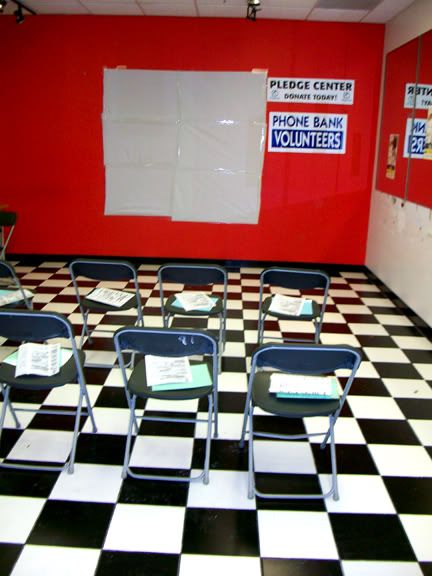 Here's a real look behind the wizard's curtain. Here's where all the phone bank volunteer training took place.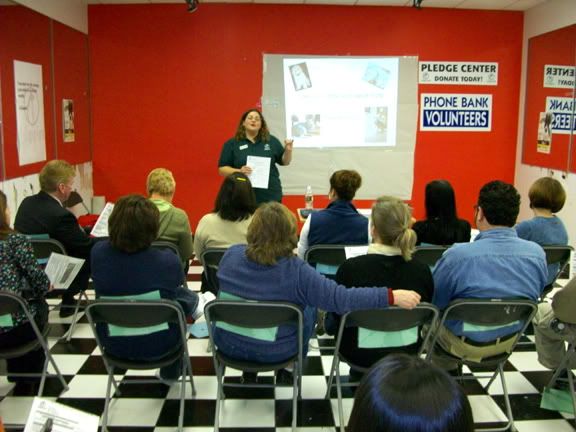 Joanna training the first batch of phone volunteers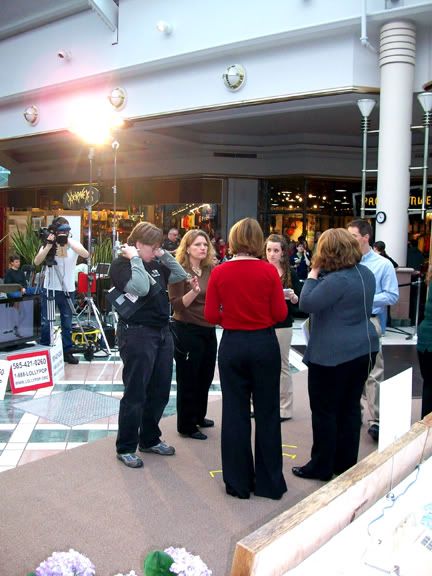 The big show is about to begin! Alice Calabrese, president and CEO of Lollypop Farm with Norma Holland, of ABC 13 WHAM.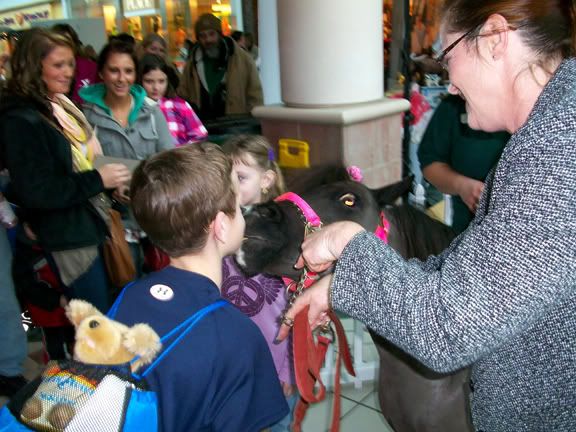 More Mercy kisses
My wife with Tachel and Rich behind her head. I saw Dave and Allison, but they took off before I could come visit with them. Apparently, Tachel pet every dog in the mall. What else can Uncle Mike do to try to impress his niece?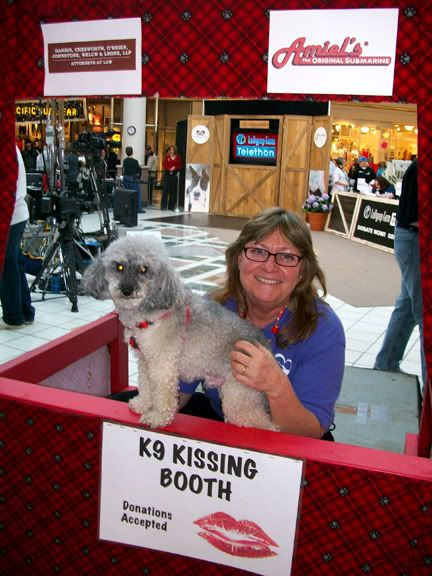 K9 Kissing Booth. This is on of our volunteers with a Pet Assisted Therapy dog. They visit all kinds of homes, hospitals, and agencies serving about 9,000 people a year by providing comfort and joy through animals. But, I do have to say this particular dog is a "flirt" went for a mouth kiss when I offered my cheek.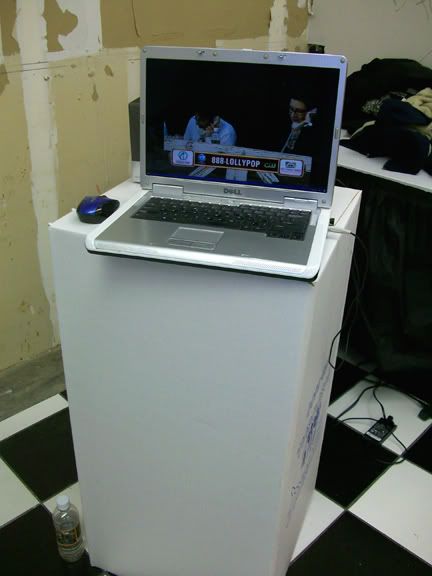 Next year, I may ask for a donation of a TV...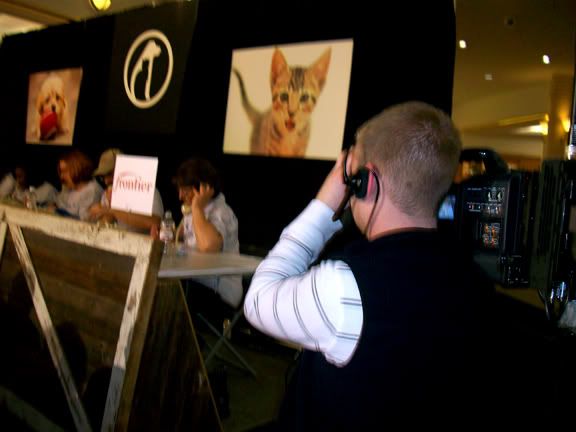 I felt like my volunteers were the stars of the show. They were all so nice and excited to help out. I've been a part of quite a few telethons and I have to say this group had the best handwriting I've ever seen. From a post-telethon, data entry standpoint, that's the highest compliment you can receive.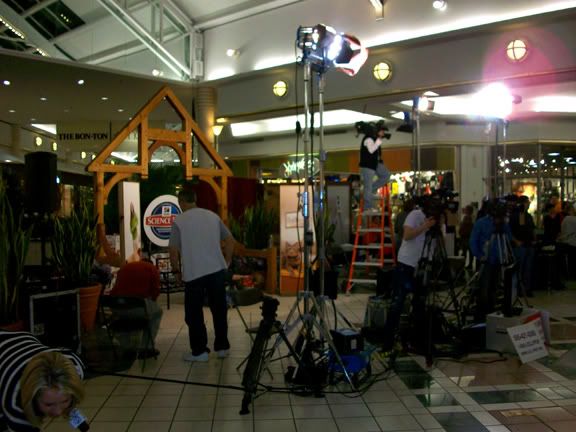 The show is coming to an end. That means it's time to start packing it all away and go home late for a nice long slumber.
Again, thanks to all the generous donors in Rochester and beyond for supporting Lollypop Farm's mission! To all the volunteers for helping in so many ways. To the staff, particularly Debra, for putting on such a great event!